Over the past several years, we've used a variety of fun and easy homeschool unit studies. These are a great way to learn about a particular topic. I find unit studies helpful when I'm teaching a certain subject to kids in multiple grades (e.g., if I want to do history with all three girls).
Unit studies also work well for students whose interest changes frequently. You could do a unit study on frogs this week and then castles next week! If you want to implement unit studies in your homeschool, here's a list of unit studies for elementary students.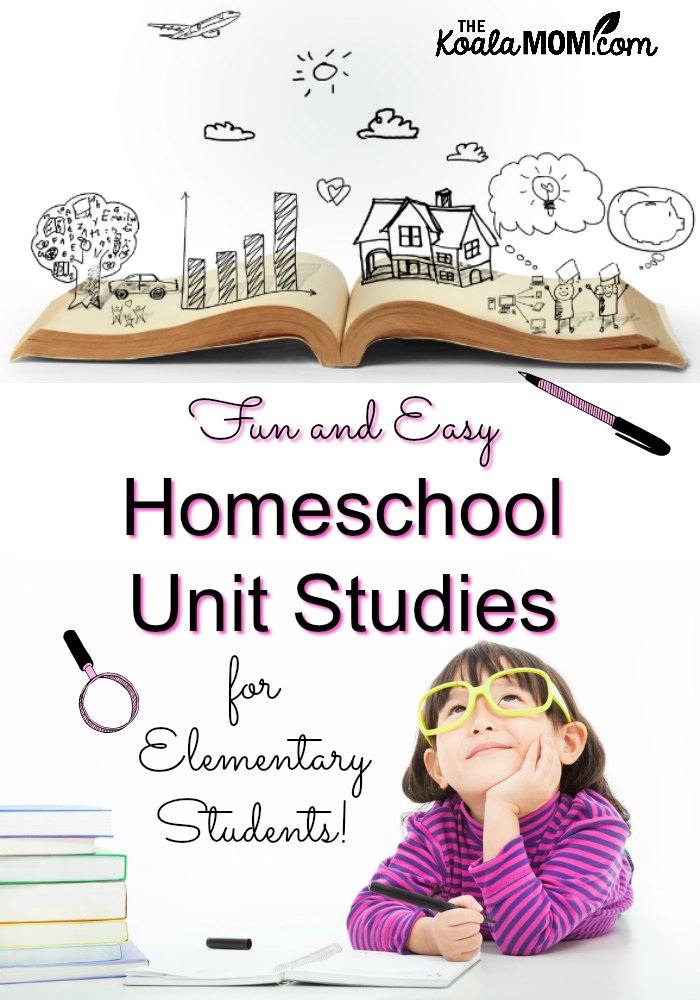 Most of these unit studies are ones we've used in our homeschool, in various ways. I've included links to my reviews of the unit studies to give you more information about them and how we used them. You can also create your own fun and easy homeschool unit studies (scroll to the end of the post for ideas there). This post contains affiliate links to recommended resources.
Literature-based Unit Studies
Branch Out World
Branch Out World offers a series of fun unit studies about books set in the United Kingdom. We reviewed their Paddington Bear unit study. I didn't know this little bear had so much to teach us! We covered geography, art, science, math, and literature while laughing at the antics of a helpful but bumbling bear from Peru.
Night of the Cossack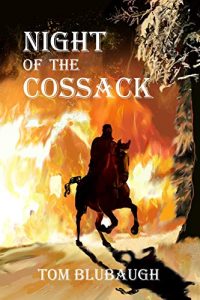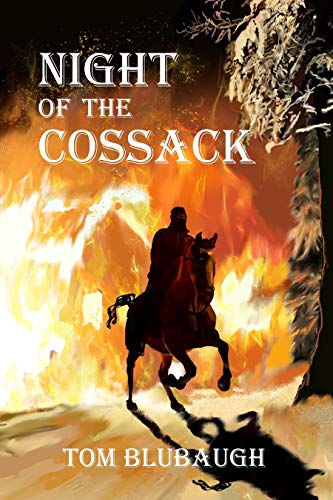 This historical novel for kids 12 and up includes 10 lesson plans with math, science, social studies, and language arts topics. 16-year-old Nathan is kidnapped by Cossacks. As he adapts to his new life and travels throughout Europe, first as a Cossack and then as a fugitive, readers learn about history and more. This is perfect for a reluctant reader or a fun summer unit study. Internet access is requires for some of the science and math lessons.
Science Unit Studies
Creation Illustrated Nature Unit Studies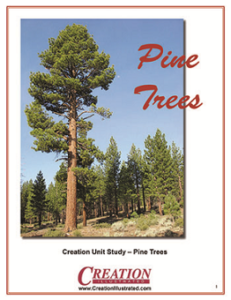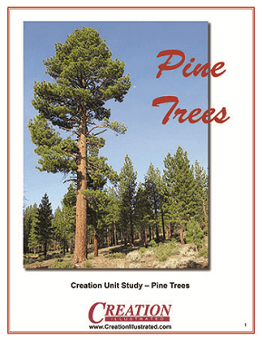 Creation Illustrated uses Christ's method of teaching through the things He made. Readers call it "the Christian answer to National Geographic!" Each edition is divided into 3 sections: Creation Illustrated . . . in Nature . . . in Scripture . . . in Living, which provide a balance of Mental, Spiritual, and Physical enrichment in each issue.
The Creation Illustrated Nature Unit Studies primarily target Grades 5-8 with benefits available to other age groups as well. My girls are slightly younger than the target audience, but had no problems with the unit studies we did.
Tied 2 Teaching STEM Challenges
Tied 2 Teaching has created a full year of STEM challenges for students. Each of these hands-on challenges are lots of fun and help students learn more about science, technology, engineering, and math. The challenges use everyday supplies such as toothpicks, popsicle sticks, marshmallows, spaghetti noodles, playing cards, etc. Each challenge includes an article for kids to read, comprehension questions, the challenge, and planning and assessment sheets. For more about these STEM challenge, check out my video review.
Adam's Animals: Fun Facts about God's Creation
This kids' activity book from author Kimberley Payne teaches children about animals mentioned in the Bible. From ants to camels, early elementary kids will learn more about the animals and their faith. Adam's Animals features over 40 animals mentioned in the Bible, including little-known facts about each. Use the accompany Super Simple Animal Crafts to expand what kids learn in Adam's Animals.
Science, Naturally! novels
Science, Naturally! novels teach children about STEM topics via stories. Ghost in the Water is the first book in the League of Scientist Mystery series. This book introduces readers to a group of middle school students who have banned together to form the League of Scientists. Together they use their knowledge of science, technology, math and logic to solve mysteries—but not in a textbook, science-class kind of way. Kids of all ages will be able to identify with problems and challenges faced by the characters as they work together on science problems.
Ocean Unit Study
Diana from the Kennedy Adventures shares some great ideas for using fish toys for a homeschool ocean unit study. She includes art and writing prompts, as well as links to picture books, snacks and documentaries.
History Unit Studies
Home School in the Woods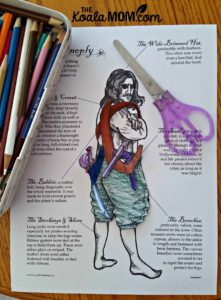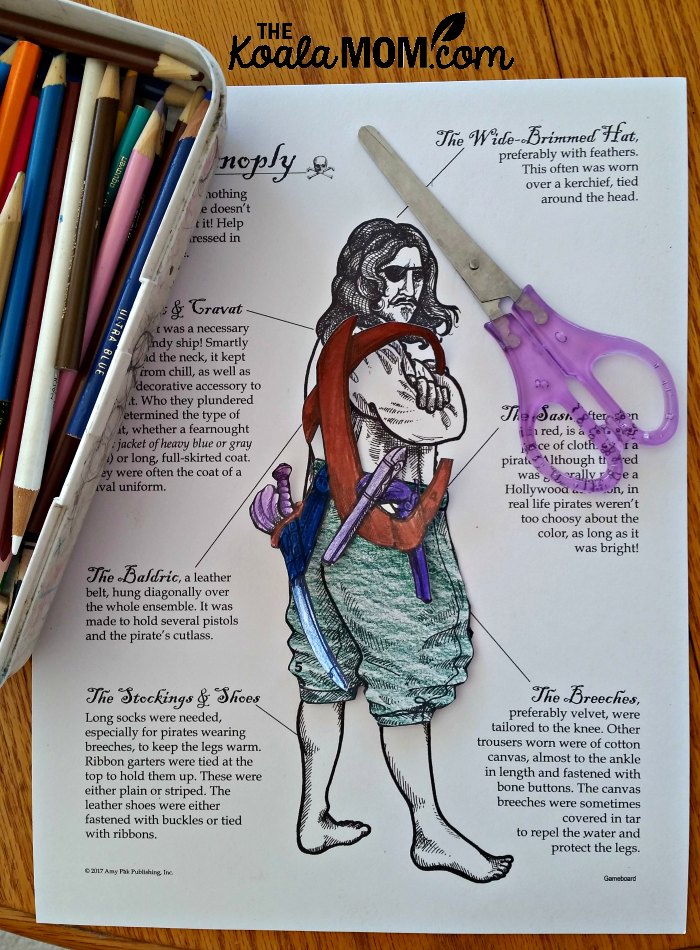 One of the best ways to help kids learn history is to make learning fun. Using games, crafts and hands-on activities, Home School in the Woods helps homeschoolers make history fun. We have used their Project Passport: Middle Ages unit study as well as their timelines and board games. These could be used as the base for a history unit study or added to other unit studies. Home School in the Woods also has a lot more a la carte projects available on a variety of historical topics.
If You Were Me and Lived In… by Carole P. Roman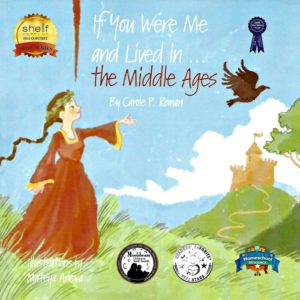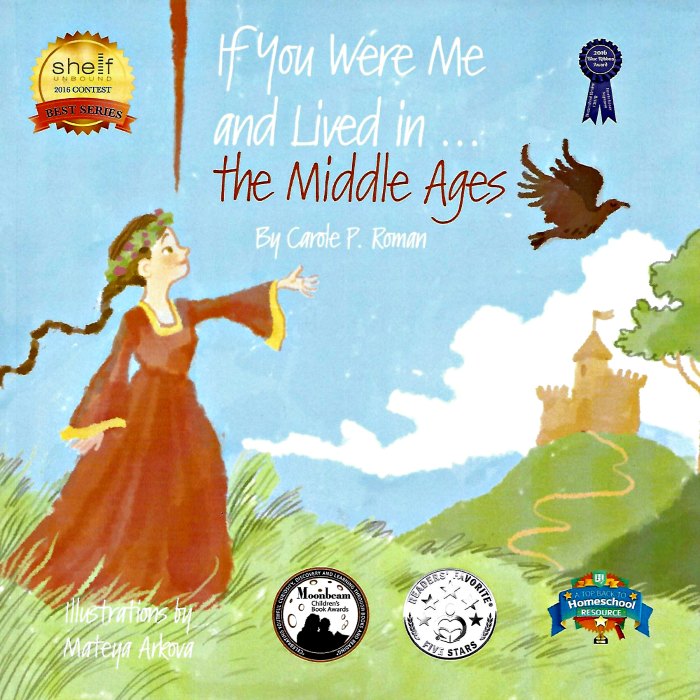 If You Were Me and Lived In… An Introduction to Ancient Civilizations Through Time is a series of historical nonfiction books for kids. These books are kid-friendly textbooks about each time period, packed with pictures and information to draw children into the topic. This series is intended for children ages 8-15, but could easily be used with multiple ages.
Use the list of famous people in the back of the book to do more research at your library. You could also help students look up the glossary terms in an encyclopedia or dictionary.
Teach Your Kids about Vikings!
Vikings are among the post popular historical topics to study. They were a fierce, strong, and very interesting people from the Northlands. Lisa Marie from the Canadian Homeschooler has compiled a huge list of resources to help teach your kids about Vikings. This list includes lesson plans, crafts, videos, books, and other resources which you could use to create your own unit study (see below).
G. A. Henty Audiobooks from Heirloom Audio
The Extraordinary Adventures of G. A. Henty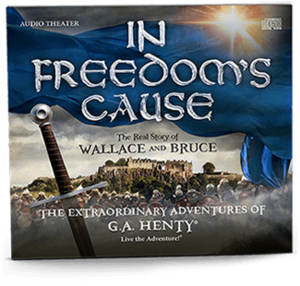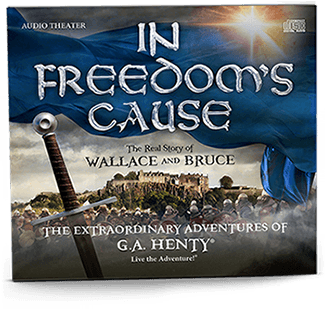 bring alive some of history's most daring expeditions and greatest adventures. These stories highlight the strong faith of men such as William Wallace, Sir Francis Drake, King Arthur the Great, and General Robert E. Lee.
Each CD includes a Study Guide which has questions to encourage kids to listen well and think further, as well as important words from the story (which students could research). The Study Guide also has Bible studies at the back. Students could do further research on the people or historical time period after listening to the audiobook.
A Beginner's Guide to Canadian History
Jen from Practical By Default has a huge list of fun Canadian history resources. You could use these resources to put together your own unit study (see below). Some items on her list would also work as unit studies on their own.
My Canadian Time Capsule
My Canadian Time Capsule is a digital subscription box that focuses on history. Each month, you'll get access to a new Time Capsule—a moment in Canadian history—filled with resources, activities, printables, and more. The goal of each capsule is to immerse yourself into that single moment and take a look around. Its intention is to get you and your children excited, interested, and learning that Canadian history isn't boring after all.
When you've completed the activities that interest you each month, you can print out a timestamp and stick it into your TimeStamp Collection Booklet and write a little short note to remind you what was learned. Keep collecting stamps throughout your Time Capsule adventure.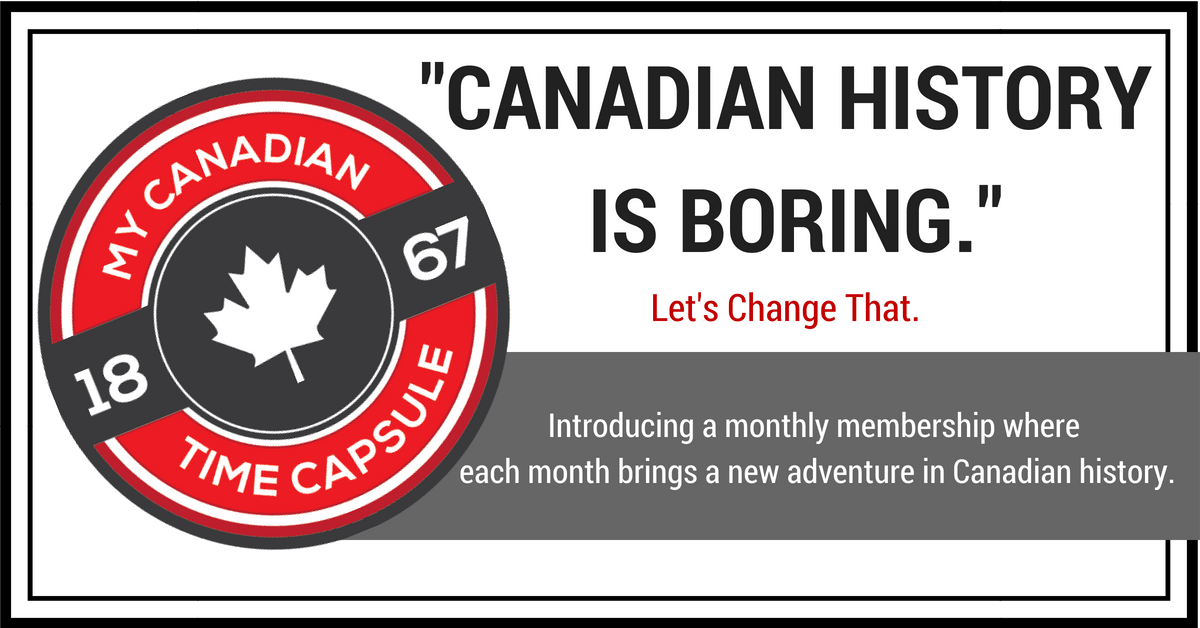 Faith Unit Studies
St. Patrick Unit Study
Kids love hearing about Saint Patrick. These Saint Patrick printables are great for March with St. Patrick's Day, but it can also be used any time of the year! Spend time learning about Ireland, its heritage, and the man who worked to bring Christ's message to the beautiful Emerald Isle. This unit study includes facts about Saint Patrick, vocabulary words, discussion questions, copywork, and resources for learning about Saint Patrick.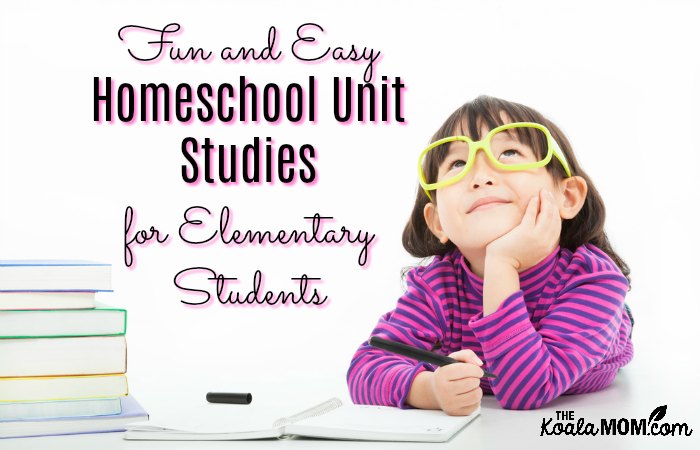 Find Fun and Easy Unit Studies Online
Techie Homeschool Mom's Online Unit Studies
The Techie Homeschool Mom offers fun, interactive courses to help students learn about a variety of subjects from science to history to art. Sunshine and Lily completed her Ancient Egypt Unit Study and thoroughly enjoyed it. They were able to navigate the unit study easily on their own. It was broken into nice bite-sized chunks, with a brief explanation and then a video, assignment, or website to explore. Sunshine loved the interactive websites, where she was able to try building a pyramid or answer quizzes about various pharaohs. She and Lily took turns reading and doing the exercises together, or helping each other.
The Techie Homeschool Mom also has online unit studies on art, science, history, politics, holidays and more.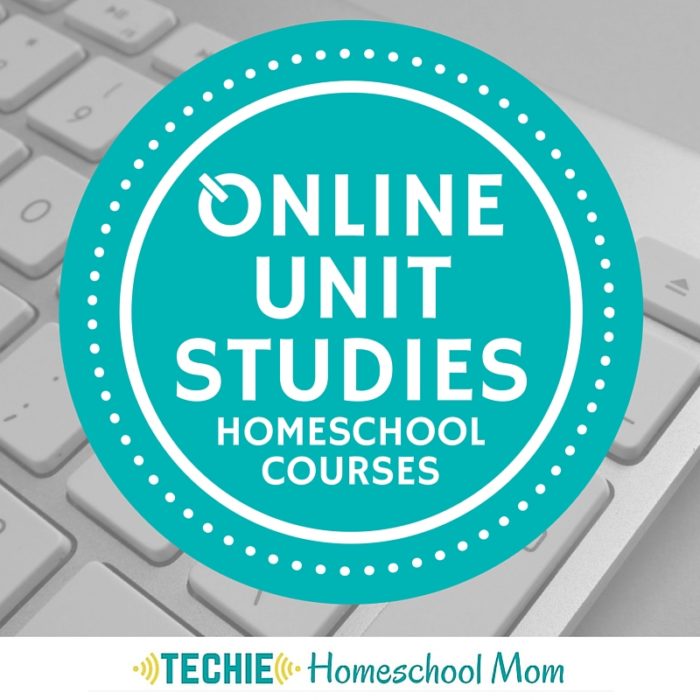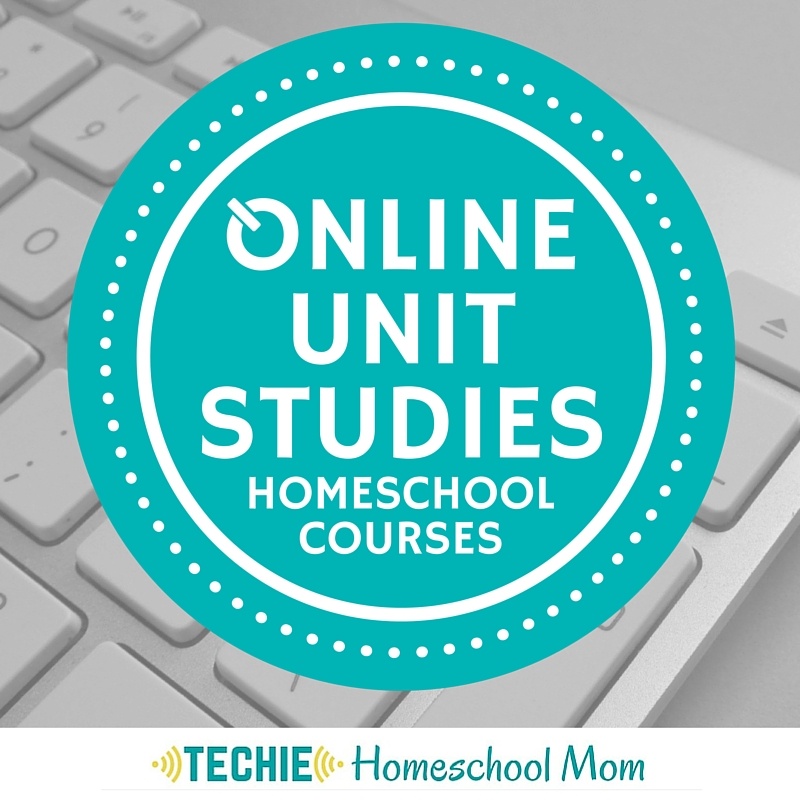 Schoolhouse Teachers
SchoolhouseTeachers.com has a huge variety of resources, unit studies, and more for homeschoolers. For a small yearly membership, you get access to the entire site. Sunshine and Lily completed a unit study on dinosaurs, which presented evidence for how dinosaur fossils support the Biblical record. The instructor presented the lessons in a series of videos, with a quiz after each video to test their knowledge. Each lessons was short and engaging, requiring little prep from me. I received a report when they finished the unit quiz, which I could save for reporting to their homeschool teacher.

Media Enhanced Books from Weigl Publishers
Media enhanced books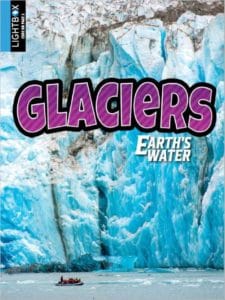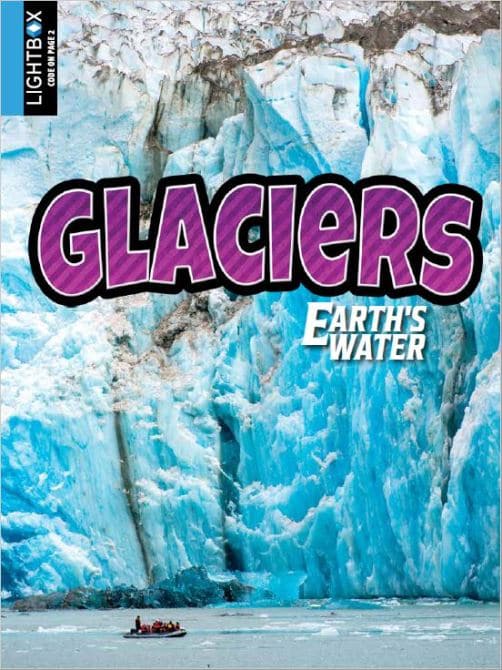 use print, audio, and visuals to bring various topics alive for young readers. From easy readers like A Lion's World to nonfiction unit studies like Glaciers, these books draw students into the topic.
Glaciers integrates online resources (including text, audio, video, and many more digital features) to provide students with a fresh, dynamic approach to science. Sunshine and Lily had a lot of fun with this book, which is intended for students from grades 3 to 6. They easily spent an hour exploring Glaciers and all its resources, and when they finished, Sunshine wanted more about glaciers. It was an easy way to let them follow their curiosity (child-led learning for the win!).

Create Your Own Homeschool Unit Studies
Can't find a fun and easy homeschool unit study that meets your needs? Create your own! The Canadian Homeschooler has a handy printable for creating unit studies. She includes tips for how to start creating your own unit study, from picking your topic to organizing your ideas.
You can also make your own word puzzles to quiz your children about what they've learned. Word searches and crosswords are a great way to add an element of fun to your unit studies. It's easy to customize your word puzzles for any topic or subject.
Looking for more fun and easy homeschool unit studies? Charlotte from My Little Homeschool has a big list of homeschool unit study themes that will delight and engage your students!
Have you used unit studies for elementary students in your homeschool? What fun and easy homeschool unit studies would you recommend?