Over ten twelve years of growing babies, I've written a lot on the subject. Often, I've had a mom reach out to me on the blog or in real life for my tips on pregnancy, birth, and more. It got to be a bit cumbersome to send lists of links to those moms, so I decided to put all my tips and thoughts together into a book. It was fun to walk through memory lane, from my thoughts on my earliest pregnancies to my last, and do some extra research and refine all that into something other moms would find helpful.
I also reached out to my good friend Anna Eastland about contributing to the book. We had our last two babies together, often chat about pregnancy, and collaborated a few years ago on Love Rebel: Reclaiming Motherhood. She added a few chapters on important topics that I have no experience with, such as baby loss and mastitis.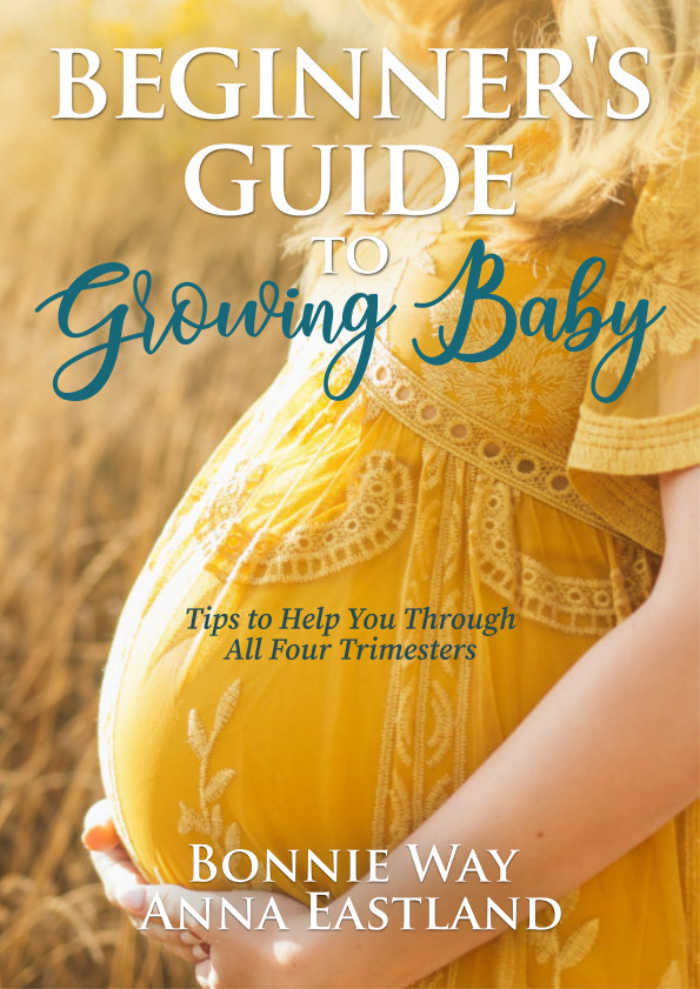 Now, I'm excited to announce that Beginner's Guide to Growing Baby: Tips to Help You Through all Four Trimesters will be coming soon!!! Subscribe to my email newsletter to be the first to find out when it's available.
More about Beginner's Guide to Growing Baby
Beginner's Guide to Growing Baby includes some of my most popular posts on pregnancy, as well as extra chapters that I've never shared on the blog. We share tips and advice for each trimester of pregnancy and the first three months after baby's birth. There are also five beautiful poems by Anna about pregnancy and motherhood. I've included my birth stories, as examples of natural childbirth, and to show how each birth is different.
Chapters include tips on:
morning sickness
first-trimester exhaustion
miscarriage
hemmorhoids
backaches
insomnia
birthing emotions
preventing tearing
handling labour pain
colicky babies
breastfeeding
sibling jealousy
postpartum depression
and more!
We hope Beginner's Guide to Growing Baby will bless and inspire you in your journey as a mom!