One of the biggest jobs of a homeschool mom is finding the best resources for each child. Recently, I had the chance to review SchoolhouseTeachers.com, a website which makes finding resources easy by having them all available in the same place. For a small Yearly Membership, you get access to courses, videos, ebooks and more for the whole family!

Highlights of SchoolhouseTeachers.com:
resources for all subject areas in all levels from preschool to high school
easy to navigate website
access to World Book
online video library with marriage, parenting, and educational videos
planning materials and resources for parents
Christian worldview
online product with downloadable, printable elements as well as online classes and video components
affordable Yearly Membership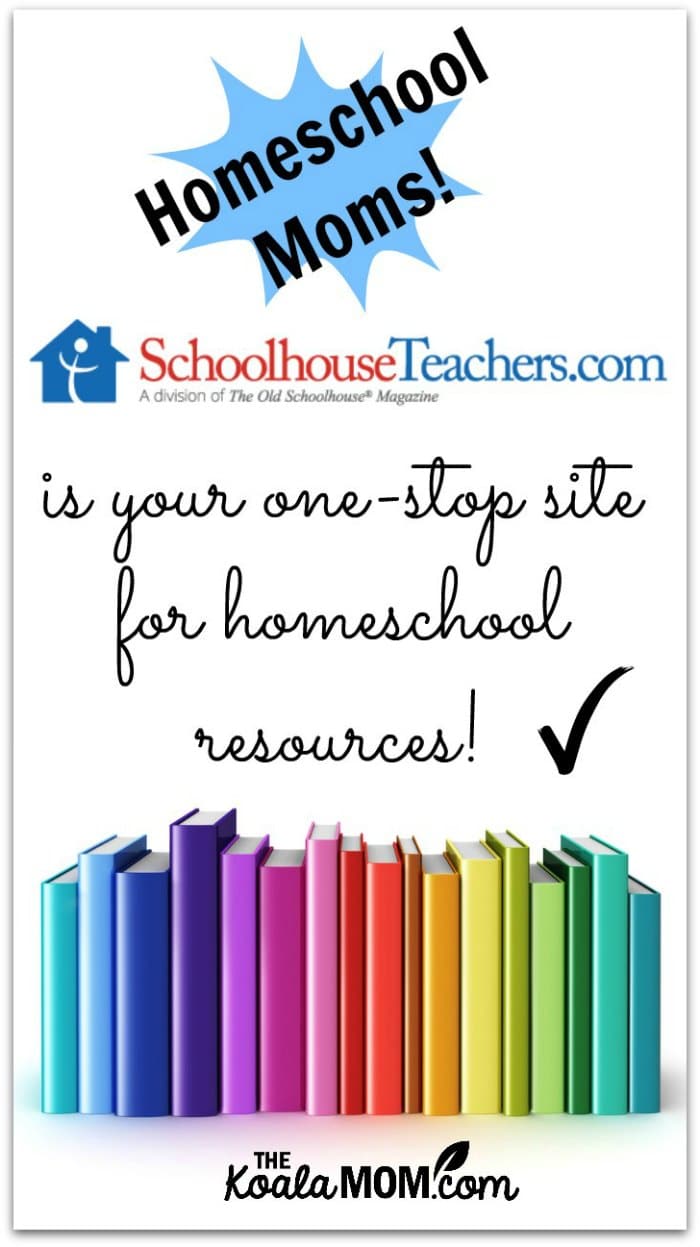 The Preschool Playground
One of the first areas of the site that I visited was the Preschool Playground. Jade (age 4) has been eager to do school because she sees her bigger sisters doing it. For the last two years, I've scrambled to find resources and ideas to keep her busy. She's played with our math manipulatives and finished more preschool workbooks and tracing pages than I can count.
The Preschool Playground has been a perfect solution for Jade! Here, I can pick a subject for her to work on and then browse the lessons and activities. When I find a good fit, it's easy to print the lessons for her. I can also just put the lesson PDFs on my tablet to save paper.
For example, I've been working on the alphabet with Jade for the past year. While she knows her uppercase alphabet really well, she's not so sure about the lowercase letters. Using "All About the Alphabet," we've been discussing the lowercase letters. I love having all the ideas in one place, instead of having to scroll through Pinterest looking for something we can do.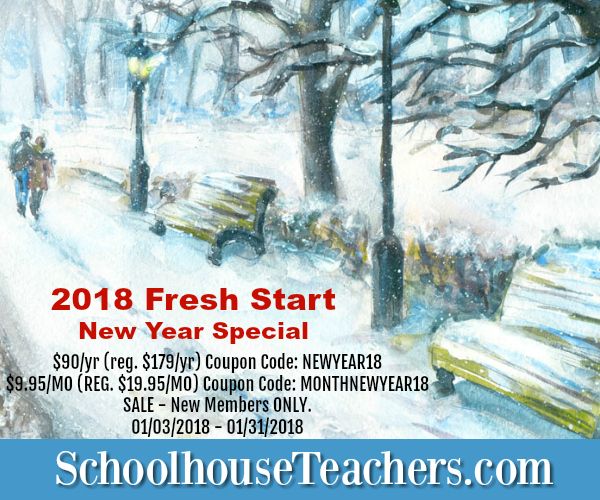 The online video library is also a handy resource.
In the past, I've gotten DVDs from the library to supplement our textbooks, but that means waiting until we're heading out to the library and then keeping tracking of the DVDs to return them. With the video library on SchoolhouseTeachers.com, I can browse right away. There are some great preschool shows to keep my younger girls busy when the older girls need to study, educational videos for all ages, and even marriage and parenting videos for the grown-ups!
Canadian Content on SchoolhouseTeachers.com
As Canadian homeschoolers, it can be hard to find good Canadian resources and Canadian content. Most of my curriculum comes from the States, so I'm constantly helping the girls figure out American money (for math) or American references (in history). I was happy to see that there's quite a bit of Canadian content on SchoolhouseTeachers.com.
You can join The Canadian Homeschool Minute email list to find out about the latest news going on in the homeschool community while being inspired, encouraged, and educated. "Everyday Explorers: Canada" will be fun to do with the girls next year when we cover Canadian history. "Start Here: Canada" also has some great information for parents considering homeschooling in Canada, including links to provincial homeschool groups and provincial laws about homeschooling.
World Book
A SchoolhouseTeachers.com Yearly Membership also includes access to World Book. Some of the courses reference World Book materials. You can browse World Book by either subject and grade, or by libraries (e.g., eBooks, Timelines, Discover, Science Power, and Social Studies Power).
One thing that's important to me is teaching the girls to do research. So far, we've used the library and our own encyclopedias to research more on various topics. As we start school again this year, I'm planning to use the World Book to start teaching the girls to research online. They can explore this website to learn more about science or history, and I can be assured that they are finding good information on a safe site.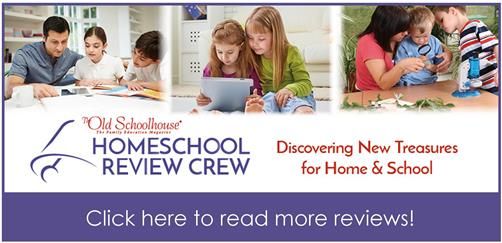 Wanna see what other homeschool parents think of SchoolhouseTeachers.com? Check out their reviews by clicking on the button above!
Have you used SchoolhouseTeachers.com in your homeschool? What's your favourite part?