Yes, I'm PR friendly! As a Vancouver mom, I've developed a blog that encourages and supports moms while also sharing new products or services that can help make their lives easier. I love working with family-friendly brands who want to connect and share their stories with my readers.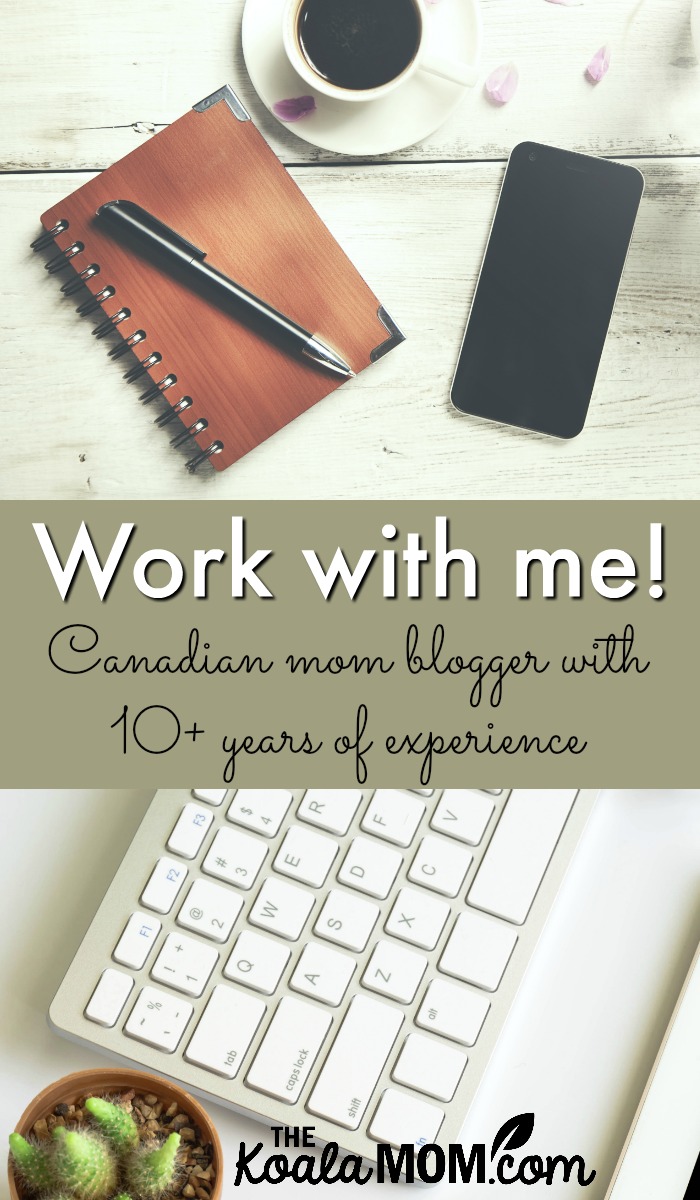 My background is in writing and storytelling. I've been telling stories since I was ten years old and have a B.A. in English (2006) and a B.A. in Writing (2014). I also have a background as an editor; nothing ruins a good story worse than a misspelled word or a wrongly placed comma. My blog is built on stories—stories of the life of a mom—which other moms can relate to. I'd be happy to showcase your product, book, website or service in a story of its own on my blog.
Interested in some storytelling?  Email me at bway_writer at yahoo.ca to request my stats and rates.
My experience:
Work with me on a story:
product review: I test out your product (or book, business, website, etc) and craft a story around it and how it made my life (or my daughters' lives) easier, more fun, etc.
sponsored post: I write a story featuring your product (or book, business, website, etc) and why I think it's something amazing for moms or families
social media shout-out: I feature your product (or book, business, website, etc) on one or more of my social media channels, with a story crafted to suit each channel
ambassadorship: let's keep telling stories together! With an ambassadorship, I'll craft a series of blog and social media posts to tell a bigger or longer stories about your product for my readers.
Other brands that have worked with me:
Some of the amazing brands I've had a chance to work with include Graco Baby, Staples Canada, Smiletown Dentistry, Minted.com, PregnancyVancouver.ca, Shopper's Drug Mart, and more.
Past Work:

For some samples of my work, check out these posts: