Traveling abroad for the first time can be an exhilarating and life-changing experience. It's an opportunity to explore new cultures, make lasting memories, and broaden your horizons. However, planning your first international adventure can be overwhelming. In this blog, we'll guide you through the essential steps to prepare for your first trip abroad, from obtaining the necessary travel documents to packing your bags efficiently.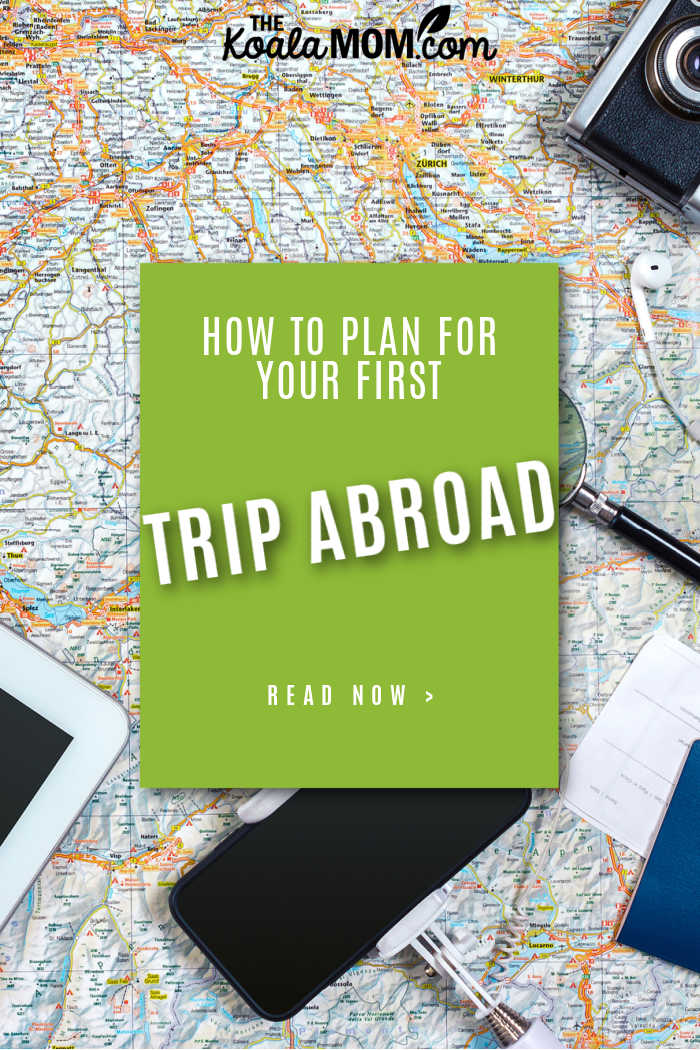 Obtain Necessary Travel Documents
Before you can embark on your journey, you'll need to ensure you have the required travel documents. First and foremost, you wll need a valid passport. If you don't have one, apply as soon as possible, as the process can take several weeks or even months. Be aware that many countries require your passport to be valid for at least six months beyond your planned departure date.
Next, research whether your destination requires a visa for entry. For example, for the three and a half months that I spent in Australia as a university student, I had a working holiday visa. Visa requirements vary depending on your nationality and the purpose of your visit. Check the embassy or consulate website of the country you plan to visit for the most up-to-date information on visa requirements and application procedures.
Secure Healthcare Travel Insurance
When planning your first trip abroad, it's crucial to prioritize your health and safety by buying healthcare travel insurance. A comprehensive travel insurance policy will cover medical emergencies, trip cancellations, lost luggage, and other unforeseen circumstances.
Research various providers and compare policies to find one that best meets your needs and budget. Keep in mind that some credit cards offer travel insurance as a benefit, so be sure to check whether you're already covered.
Stay Connected
It's important, while traveling, to stay connected with your family and friends at home. They need to know you are safe (especially if you are traveling solo) and you'll want to share your adventures with them! Research your destination to find out whether you'll be able to use your cell phone while traveling or whether you'll need a new phone or new phone plan when you arrive.
Do you need a small tablet or laptop to take with you for checking email and making travel plans, or will you be able to access computers and internet via cafes or libraries as you travel? You'll also want to consider how you'll charge any electronics you take with you. Different countries have different plugins, so you may need new cords or charging devices when you arrive.
Research Your Destination Thoroughly
To make the most of your first trip abroad, familiarize yourself with your destination. Spend time researching the local culture, language, customs, and etiquette to ensure a respectful and enjoyable visit. Learn about the top attractions, activities, and events in the area, and create a rough itinerary to help guide your trip.
Look into accommodation options before you arrive. Do you plan to stay in hotels, hostels, AirBnBs or other accommodations? Do these accommodations tend to book up quickly (so you need to plan your trip in advance) or will you be able to adjust your itinerary as you travel and book a place to sleep when you arrive?
Additionally, research transportation options, such as public transit, taxis, and ride-sharing services, to help you navigate your destination efficiently. Familiarize yourself with local safety concerns and take note of emergency contact information, such as the nearest embassy or consulate, local hospitals, and emergency phone numbers.
Plan Your Budget and Manage Your Money
Budgeting for your first trip abroad is critical to ensure you have a stress-free and enjoyable experience. Create a detailed budget that accounts for accommodations, transportation, meals, activities, and any other anticipated expenses. Keep in mind that currency exchange rates can fluctuate, so be sure to monitor rates leading up to your trip and adjust your budget accordingly.
When traveling internationally, you'll likely need to exchange your currency for the local currency. Research the best options for exchanging money, such as using ATMs, local banks, or reputable exchange offices. Avoid exchanging money at airports or tourist areas, as they often have unfavorable exchange rates and fees. Notify your bank and credit card companies of your travel plans to prevent your accounts from being flagged for suspicious activity.
Gather Necessary Gear
Make a packing list before your trip and ensure you have everything you need while traveling. For example, do you need a backpack or suitcase? The right luggage can make a big difference when catching trains and planes or moving between accommodations. Do you need particular clothing for a hot or cold climate or gear for a particular sport or activity you hope to do while traveling? Read travel magazines and blogs for other tips about helpful gear, and see what is recommended for your destination.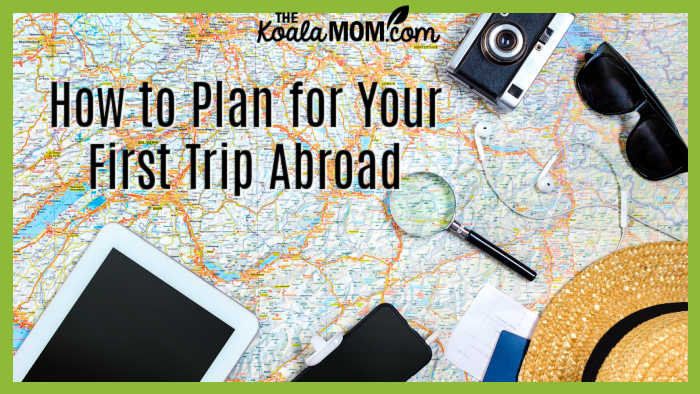 With your trip well-planned, you can enjoy your first trip abroad with less stress and worry.
Photo credit: Depositphotos.