Ski resorts are the most popular winter vacation idea, but far from the only type of winter recreation. Why not try some alternative itineraries for your upcoming vacation that you will surely remember for a long time? Here's what we recommend doing this winter.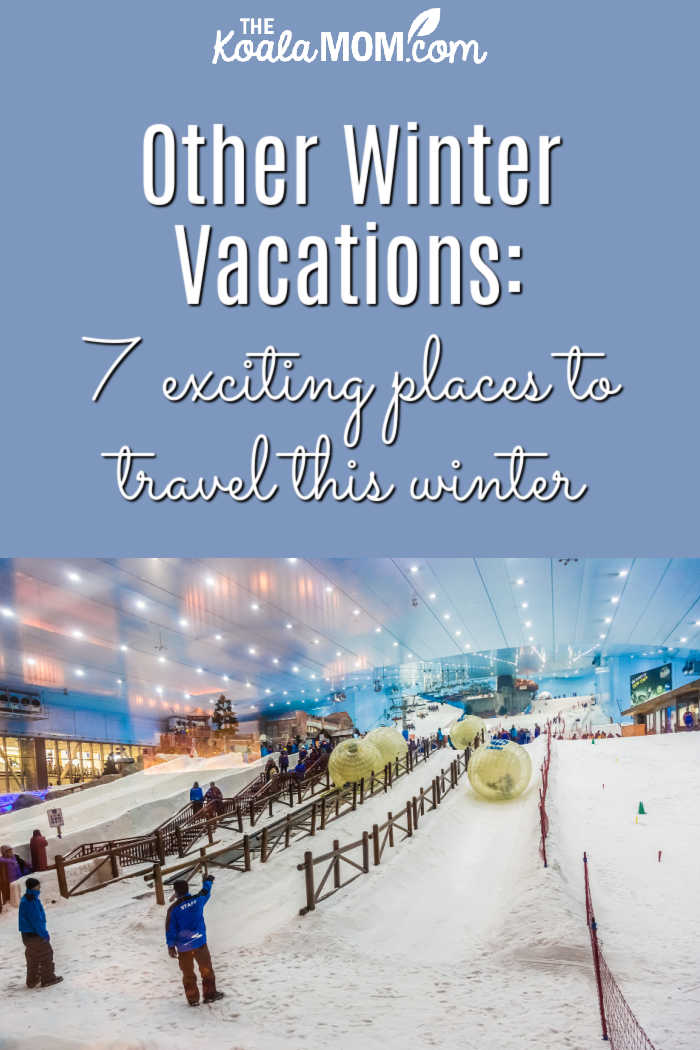 Go skiing indoors in Dubai
Ski Dubai is an indoor centre spread over an area of 22.5 thousand square meters, with five slopes of varying degrees of difficulty and real snow. It is the largest indoor ski location the world. This snow park has been built with many interactive attractions for children and adults. The center is open all year round and all the necessary equipment can be rented on-site.
If you're traveling in Dubai, enjoy a luxury rented car to get you to and from your hotel and the ski centre! For example, you can easily find Mercedes leasing Dubai and rent the car of your dreams. The rental salon will provide you with a choice of vehicles for hire for every taste and budget, from Ferrari and Lamborghini to Bentley and Tesla. If you travel with your own ski gear, they'll be able to provide a car that can accomodate your skis.
In a word, if you are tired of the cold, but do not want to give up winter entertainment, then take a look at heading to Dubai.
Bathe in the thermal springs of Iceland
Winter is the best time for swimming in Icelandic thermal springs. The Blue Lagoon geothermal resort is located 38 kilometers from Reykjavik, formed around a complex of natural pools. The water temperature all year round is about 37-40 degrees. In addition to the fact that the hot springs are incredibly beautiful, the water in them has healing properties (the minerals included in their composition, sea salt, and sulfur help with skin diseases).
Consider booking a hotel room in advance—there are plenty of people who want to spend a few winter days in one of the most beautiful places in the world and see the Northern Lights.
Go to the winter carnival in Quebec
In the first half of February, Quebec hosts the Winter Carnival, one of the largest winter festivals in the world, annually gathering about a million guests. From February 3 to 12, 2023, Carnaval de Quebec offers a program of more than 200 events throughout the city. Ice sculpture competition, costumed parades, fireworks, canoe races, snow swimming—there are numerous winter entertainments that will be appreciated by both adults and children. Place-Jacques-Cartier traditionally becomes the center of the festivities, where a huge ice palace is being built.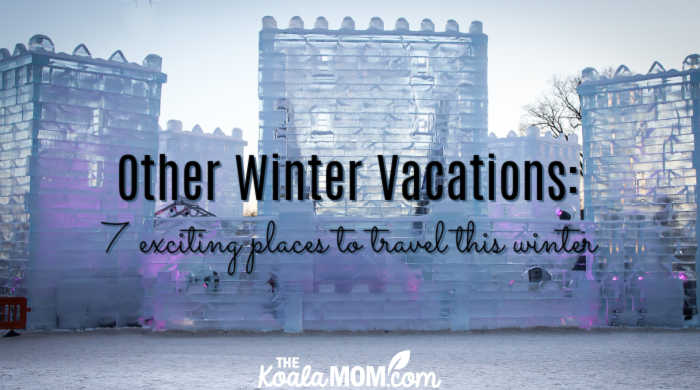 Feel like a polar explorer on a Finnish icebreaker
Previously, the Finnish icebreaker Sampo carried polar explorers, and today tourists are greedy for impressions. Moored on the shores of the Gulf of Bothnia in Lapland, the icebreaker makes four-hour sailings every day from November to April.
The main attraction of the trip is immersion in icy water—of course, in wetsuits. The route is designed in such a way that the ship sets off on its way back in total darkness. There are also things to do on the Sampo itself: you can go down to the engine room, warm up with coffee or something stronger in the bar, and then go to the captain's bridge with new ones to look at blocks of ice whitening in the black evening water.
Stay overnight in a glass igloo in Lapland
The traditional Sámi dwellings, igloos, are built from snow. In the Lapland Hotel Igloo Village Kakslauttanen, located near the city of Ivalo, they combined comfort with exoticism, replacing snow with glass. It's hard to think of anything more romantic than a night under a starry northern sky in the rays of the aurora borealis.
Inside, the igloos are covered with fur blankets, and there is a small toilet room, but you will have to ski to the sauna and shower—however, not far. And in Kemi, on the coast of the Gulf of Bothnia, every winter they build the world's largest ice building—the Snow Castle, where even the dishes are ice. In addition to the castle itself, the complex includes a restaurant, a chapel, snow labyrinths, and a hotel, a night which will cost about 200-250 euros.
Go storm watching in Tofino, BC
Tofino, BC is a storm watching hot spot. Winter here means dramatic skies, pouring rain, surging waves, and bursts of sunshine. The temperature is usually around 10 degrees and you'll want to dress for the rain, but there's still plenty to do in this little coastal town in the winter months. There are numerous accommodation options, from hotels and resorts to hostels and campgrounds. Enjoy the local breweries and restaurants or check out the arts and culture scene.
Swim with sharks in French Polynesia
Of course, during the cold winter months in the northern hemisphere, many of us like to escape to warmer places in the southern hemisphere. Why not jet away to French Polynesia to go swimming with the sharks and sting rays or learn to scuba dive? Hosting some of the most spectacular diving places in the world, French Polynesia's diverse marine ecosystem is home to over 1000 fish species including more than 20 species of sharks, and some species which are not found anywhere else in the world.
What's your dream winter vacation?
Photo credit: Depositphotos.