Travel Daily Media just dropped some spectacular news: 25% of Americans are planning to go on a solo trip in 2023. It looks like these people are all about that solitary life. Can you blame them, though? No one to judge your music taste, hog your snacks, or flake out on you last minute. Anyone would fall in love with the idea of being able to go wherever they want, whenever they want.
Going solo opens up a new world of possibilities. Plus, there are many epic places to pick from. We have some fantastic recommendations if you're ready to put yourself first and make this year about self-care and solo adventures. We'll also offer some awesome tips so you can have the time of your life out there.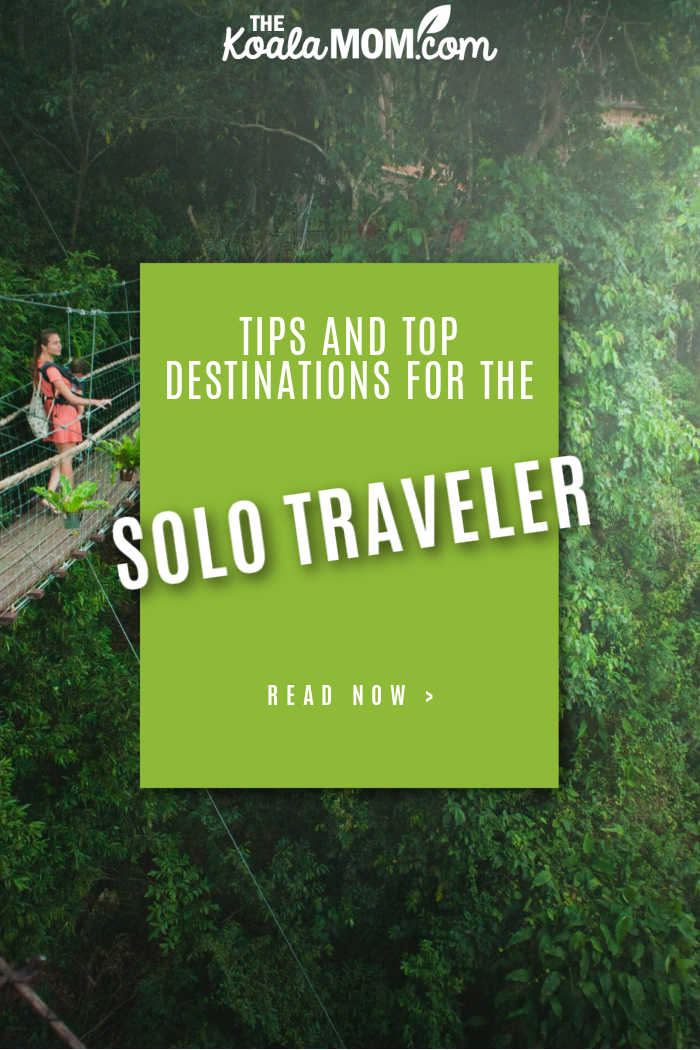 Top Solo Travel Destinations
Whether you want to explore the incredible cities of Europe, take a road trip in North America, or visit some remote islands in Asia, there's something for every type of traveler. We've rounded up some of the best solo travel destinations.
1.   Pigeon Forge: Quaint Mountain Town with Southern Charm
If you're searching for a budget-friendly vacation that still screams luxury, highlight Pigeon Forge, Tennessee on your map. This Southern charmer of a town is bursting at the seams with activities and attractions that will keep even the pickiest solo traveler entertained.
From the beautiful Great Smoky Mountains National Park to the thrilling Dollywood, you won't be bored here. And if you're in the mood to immerse in nature, you can hike to your heart's content and soak up all that mountain air.
The best part about Pigeon Forge is the availability of affordable accommodation options. You can easily find 1 bedroom cabins in Pigeon Forge for very affordable rates. Plus, if you want to stay for a while, you can get great discounts on extended stays. The locals here have got hospitality and community spirit running through their veins. They'll make you feel right at home.
2.   Phuket: Thailand's Best-Kept Secret
Have you ever daydreamed about strolling along a pristine beach with palm trees swaying in the background? Well, in that case, Phuket is your paradise.
This island is jam-packed with cultural hotspots, mouthwatering cuisine, and more beaches than you can shake a stick at. And if you're seeking some thrills and spills, you can get your adrenaline pumping with snorkeling, parasailing, and even Muay Thai lessons.
The best part about Phuket? It won't break the bank. You can score a sweet room for just a few dollars, and the street food is off the hook. Plus, since most island-hopping tours are led by locals and happen in groups, you can dive headfirst into the culture and make new friends. It's rightfully Thailand's best-kept secret.
3.   Amsterdam: City of Art and Culture
The charming canals of Amsterdam will have you falling head over heels in love. This city is oozing with culture, art, and history. From the iconic Van Gogh Museum to Rembrandt's House, you can get your fill of galleries and museums in no time.
And if you're a fan of the great outdoors, there's plenty to explore here too. Take in the vibrant atmosphere of Vondelpark, or get lost in the tulip fields of Keukenhof Gardens.
Tips for the Solo Traveler
Traveling solo can be liberating and exciting, but it can also be a bit daunting. Here are some valuable tips for solo travelers:
1.   Choose Accommodation Wisely
Whether you're going for a hostel, hotel, or Airbnb, make sure it's in a safe and secure area. It pays to double-check the reviews and safety ratings before you book. You can visit the place's website or social media accounts to get a better idea. Also, if you know someone who has stayed there before, it's always worth asking for a personal recommendation.
Since you're traveling solo, you'll also want to ensure that the place has plenty of activities nearby. That way, you won't get bored.
2.   Stay Connected
Safety should remain your top priority when traveling alone; make sure you stay connected. Keep your loved ones updated with where you are and what you're doing using the latest tracking technology. So the first thing to do after landing is to get a local SIM card. If using public Wi-Fi, be cautious and make sure you're on a secure connection.
3.   Have an Emergency Plan
What happens if you lose your passport or encounter a medical issue? Do you have a backup plan?
Creating an emergency plan before embarking on your travels is always wise. Research and find out the local emergency services and how to contact them. Have a trusted friend or family member back home who you can reach out to if needed. And it's also worthwhile having a backup source of funds in case anything unexpected happens.
4.   Avoid Reckless Behavior
Traveling solo can be a liberating experience, but remember to stay safe. Avoid reckless behavior, such as drinking too much or visiting unknown places alone. Know the local laws and regulations, and always be aware of your surroundings. You don't want to be caught in a sticky situation.
5.   Keep Your Valuables Safe
It's imperative to keep your valuables safe and secure when traveling. Use a money belt or a bag with anti-theft features. Keep your passport, credit card, and other important documents safe. If you're leaving your valuables in the hotel, make sure you keep them in the room safe or get a safety deposit box.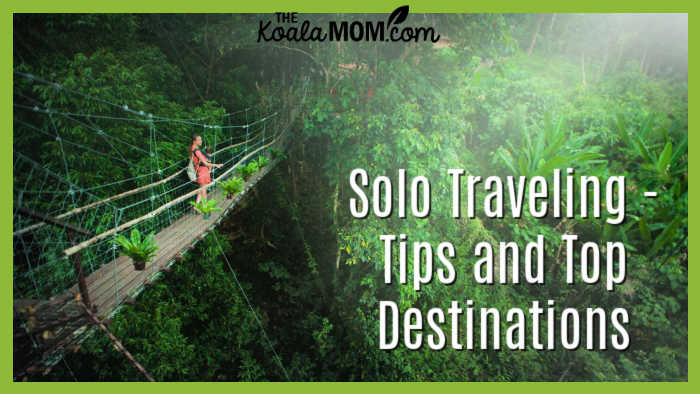 Set yourself off on a solo journey and explore the world. Whether you're tackling a new city or relaxing on an island paradise, it's always a rewarding experience. But before you head off, don't forget to do your research and plan wisely. That way, you can make the most of your travels and return home with unforgettable memories.
Also, always put safety first no matter where you are and what you're doing. Trust your gut and if something doesn't feel right, leave.