As couples think about starting a family, they often have many questions and concerns. It's normal to feel both excited and scared about this huge life change. Fortunately, there are many resources available to help couples get ready for parenthood. This guide will help answer some of those questions and provide useful tips for making the transition to parenthood a smooth one.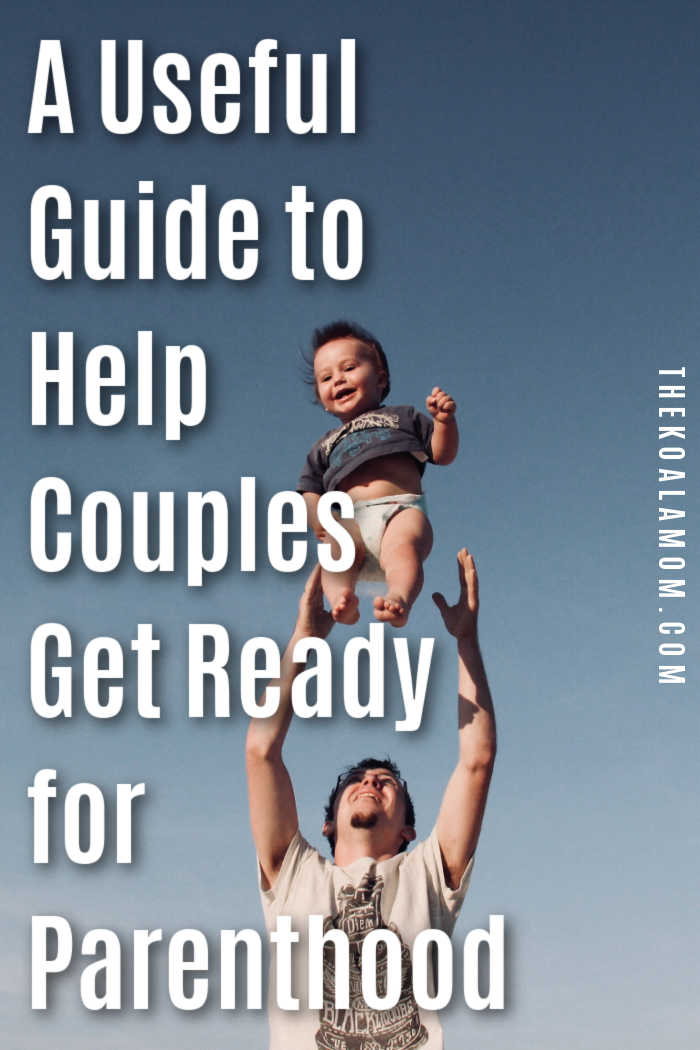 1. How Will Our Relationship Change?
Having a baby is a big adjustment for any relationship. It's important to be patient and understanding with each other during this time. There will be less time for date nights and spontaneous adventures, but there will be plenty of new experiences to bond over as parents.
It's important to make time for each other and communicate openly about any concerns or needs. The expert guides at dadprogress.com say parenthood is an adventure, and like all good adventures, it's best undertaken as a team. The two of you will face challenges and obstacles you never dreamed of, but by working together you can overcome anything.
Remember that your relationship with your partner is just as important as your relationship with your child. You may do more at-home dates, like playing a board game together while the baby sleeps, but you can still spend time together connecting and having fun.
2. How Can We Afford a Baby?
Babies are expensive! From diapers and formula to clothes and childcare, there are many costs associated with having a child. It's important to sit down and create a budget before baby arrives. Figure out what expenses are absolutely necessary and what can be cut back on or eliminated.
There are many ways to save money as you get ready for parenthood. For example, you can buy secondhand baby clothes and gear, breastfeed if possible, use cloth diapers, and make your own baby food. There are also many government programs available to help families with the costs of raising a child.
3. What About My Career?
For many parents, becoming a parent means making some changes to their careers. If you're planning on returning to work after having a baby, there are a few things to think about in advance.
First, you'll need to figure out childcare arrangements. This can be a challenge, but there are many resources available to help you find quality child care. You and your spouse may be able to share childcare and work responsibilities. A family member such as your mom or mother-in-law may be able to watch the baby for you occasionally.
You should also talk to your employer about your return to work plans. Many employers are willing to be flexible with new parents, whether that means working from home part-time or having a more flexible schedule.
4. How Will My Body Change?
Pregnancy and childbirth can take a toll on your body. It's important to be prepared for the physical changes that come with parenthood. Most women experience some degree of postpartum body changes, including weight gain, stretch marks, and changes in breast size. These changes are all normal and should be celebrated!
Expect that you may keep wearing your maternity clothes for a while after baby is born. In fact, many modern maternity clothes are designed to be worn postpartum and remain stylish and comfortable for your post-baby body.
It's also important to remember that your body is capable of amazing things. You just grew a human being, after all! Be kind to yourself and give your body time to recover.
5. What About Baby's Father?
The role of the father has changed a lot over the years. In the past, fathers were often seen as the breadwinners and not much else. Today, fathers are expected to be involved in their children's lives. They are expected to help with childcare, play an active role in their child's development, and be a supportive partner to their child's mother.
If you're a father-to-be, it's important to talk to your partner about your expectations for your role in parenthood. You should also make sure you're on the same page when it comes to child-rearing philosophies. It's important to be a team when it comes to raising your child.
6. What If I'm Not Ready?
It's normal to feel scared or overwhelmed when you're about to become a parent. Parenthood is a big responsibility and it's natural to feel like you're not up for the task. Remember that you don't have to be perfect to be a good parent. You will make mistakes, but as long as you're open to learning from them, you'll be just fine.
Talk to your spouse about your concerns and ask for help when you need it. There are also many resources available for new parents, so don't hesitate to reach out for support. As you get ready for parenthood, try to connect with your friends who've already become parents and ask them for their tips, advice and used baby gear.
Now… Get Ready for Parenthood!
Parenthood is a wonderful, but challenging, journey. There's a lot to think about before taking the plunge into parenthood. From finances and careers to bodies and babies, it's important to be prepared for all aspects of parenthood. Luckily, there are many resources available to help you get ready for this new chapter in your life.
By doing your research and talking to experienced parents, you can be sure you're as prepared as possible for the exciting adventure of parenthood.
More resources for you:
What helped you get ready for parenthood? What tips would you share with couples planning to start their family?