After the baby arrives, you might think tat you have to wait several months before getting back into your pre-pregnancy wardrobe. But this doesn't have to be the case! With some careful planning and smart shopping, you can get back into your clothes in just a few weeks after giving birth without affecting your milk supply or leaving yourself feeling uncomfortable and self-conscious. Here are some tips on how to dress after baby arrives.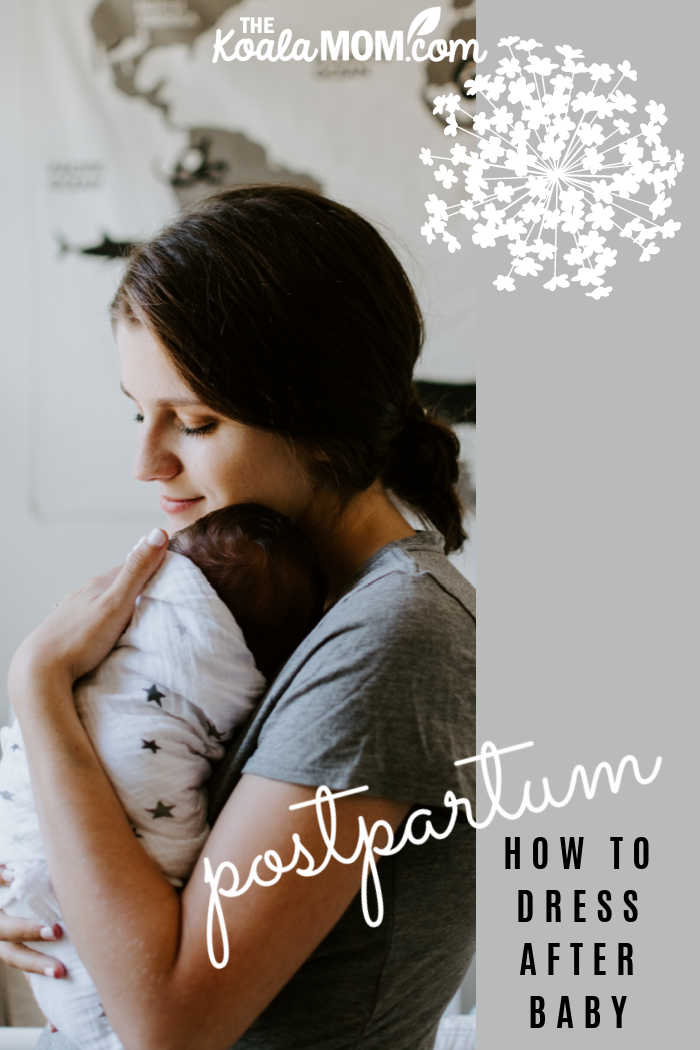 How to Figure Out What Size to Buy
The number of days after delivery it takes a woman's body to return to normal varies from person to person, but it's typically somewhere between two and six weeks. My body bounced back almost immediately after my first baby, but took a few more weeks after my fifth baby. Some of my friends still looked pregnant six months after their baby was born, so give your body grace during this period.
As your body returns to its pre-pregnancy size, you'll likely find  your clothes don't fit quite right—but fear not! It can take a while for everything go back into place, but a few basic tricks can help get you there faster. You can adjust based on how quickly or slowly your body is returning to normal. These tips will also vary depending on whether you had a vaginal birth or C-section.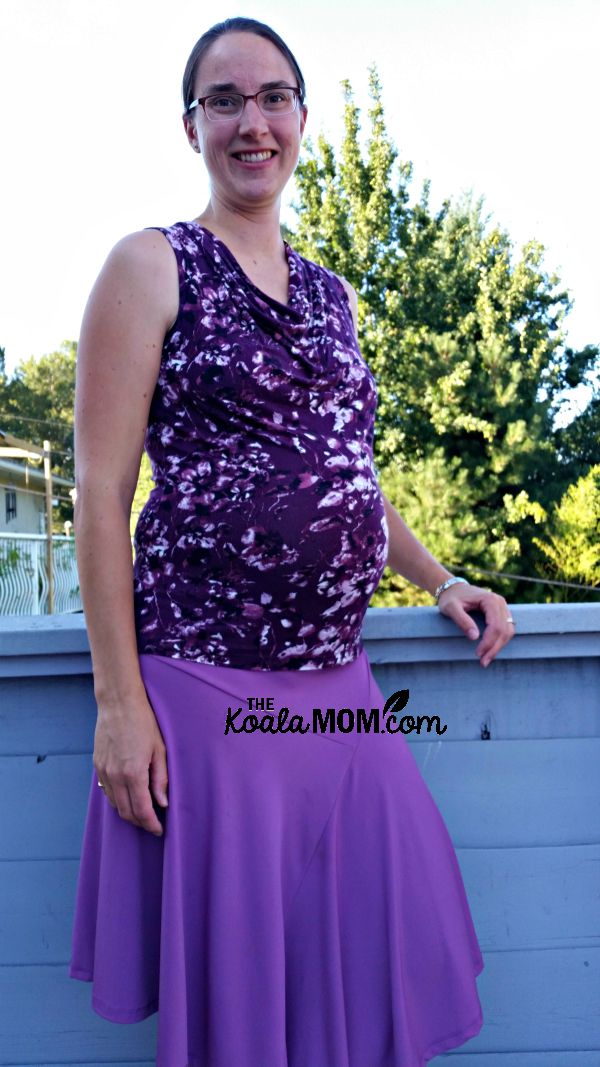 You may want to have a friend or your mom help you measure yourself before shopping. Pregnancy will affect not only your tummy and bust, but also your hips and other parts of your body. It's good to know your measurements before going shopping, whether you're going in-store or online. Knowing your measurements may also help you assess what's already in your closet. If something is too small or too tight, just put it away for a season.
If all else fails, buy bigger sizes temporarily until things are back in order. If you need more help finding what fits well at first glance, try doing your shopping online; many websites offer guidance on which clothing brands are most true-to-size. Otherwise, make sure to try things on in-store first so you can see if anything feels too tight or too loose before taking your new clothes home with you.
Another option is to borrow maternity or post-partum outfits from a friend. My mom's group frequently has clothing swaps, where moms can bring maternity or kids' clothing to exchange. We've had a few maternity dresses that have made the rounds through the group as each mom got pregnant and needed something new to fit her growing belly. If you have any friends with toddlers, reach out to them about any clothing they may have in the back of their closet that you could use for a season.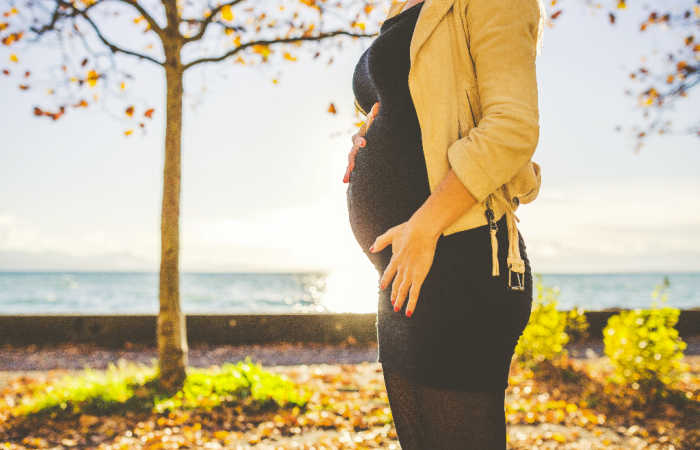 How to Get Comfortable in Your Old Clothes Again
Let's face it—you probably didn't fit into your pre-pregnancy clothes at some point or another during your pregnancy. And you may not be ready to pull out your maternity clothes again once baby is born. But don't despair—there are lots of ways to get comfortable in your old wardrobe again. Start with these tips for dressing after baby:
Choose high-waisted pants over low rise jeans when possible, especially when fitting back into pants that are tighter around your hips and thighs (think skinny jeans). This helps prevent skin irritation caused by rubbing against rough denim fibers.
Consider flowy dresses such as these modest maternity dresses that hide any areas you're self-conscious about while making nursing easy and convenient.
Choose stretchy fabrics like spandex or lycra that hold things in place but also allow for natural movement without constricting your belly button area, which can lead to hernias over time.
Choose tops that are high-waisted or have folds or fullness around the waist, as these are more forgiving to a post-partum belly.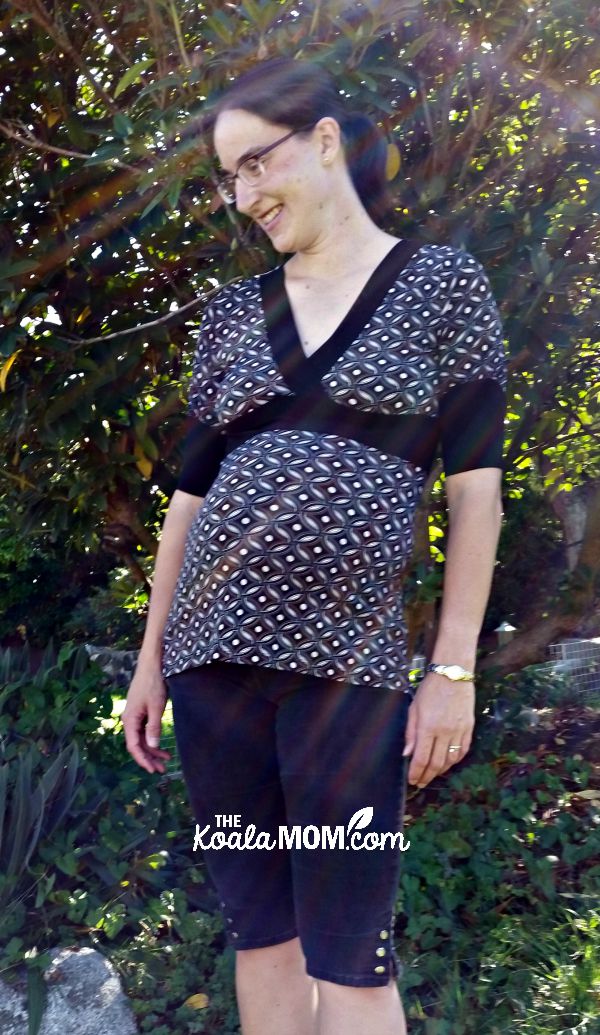 Pssst… check out Nicole M. Caruso's book Worthy of Wearing for more great tips on how to choose the best clothes for your body type, style, and stage of life.
How to Choose Clothing that Makes You Feel Good
You might not feel like you have much control over what you're able to accomplish these days, but that doesn't mean your wardrobe can't reflect what you want it to. The truth is, just because you might not be able to work out as much as before doesn't mean you should wear clothes that make you feel like crap. If anything, after having a baby, it's important to dress for who you are now—not who you were pre-pregnancy.
Cute shirts such as Mommy and me matching shirts are a great way to coordinate casual outfits with your little one. These types of t-shirts give you enough room to cover your midsection while it goes back down.
Use accessories that will help you cheat, such as a baby carrier. Wearing a baby carrier is a great way to keep baby close to you at all times while hiding the upper half of your body. No one will be able to pay attention to your figure when there's an adorable baby in front of it.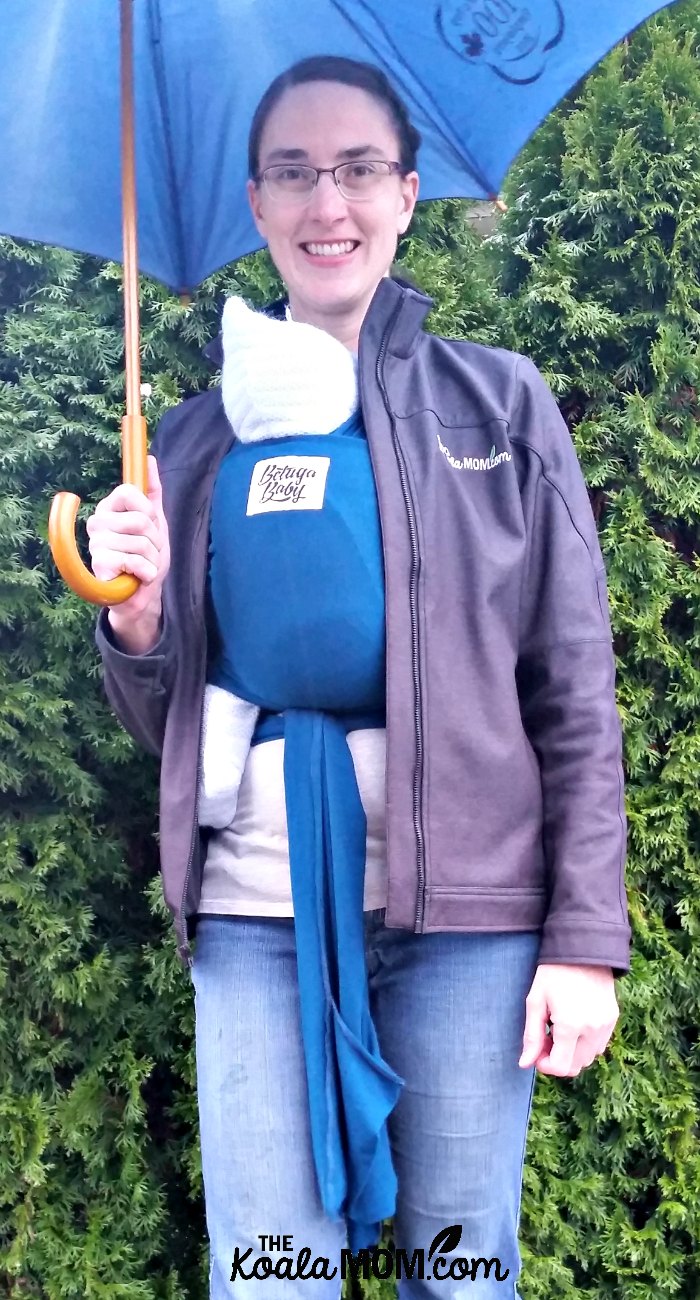 Small tips such as these will help to dress after pregnancy so much easier so that your clothing works with (rather than against) your postpartum body.
---
Is this your first pregnancy or your third? After having my fifth baby, I compiled all my pregnancy notes and research into a book for new moms! Beginner's Guide to Growing Baby: Tips to Help You Through All Four Trimesters includes everything I've learned through five pregnancies, as well as the wisdom and advice of my good friend, Anna Eastland. She's a mom of 8 babies, including one in heaven and one more on the way. If we could have you over for coffee and sit down to chat about bellies and babies, this is what we'd tell you! Between us, we've got you covered for everything you need to know about a natural, healthy pregnancy and your first three months postpartum! Beginner's Guide to Growing Baby is available on Amazon.