Holiday to-do lists often become longer and longer as we get closer to Christmas. From holiday parties to host, Christmas pajamas to coordinate, family pictures to take, gifts to buy, travel plans to finalize, and more, the joy of the season can often be lost in the midst of the hustle and bustle.
If you haven't already started (or finished!) your Christmas shopping, I've compiled a brief Christmas Gift Guide to help you out! I've got ideas for moms, dads, kids and the grandparents too.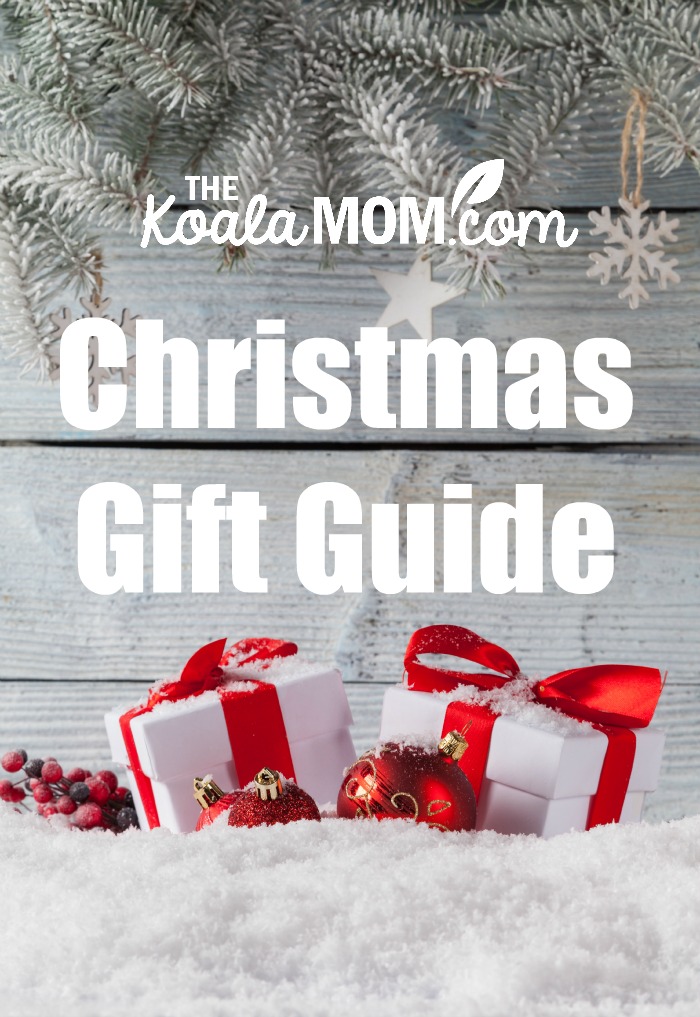 Speaking of de-stressing, let me help you out with your last-minute gift shopping by sharing my Christmas gift guide. One of my top recommendations is the Odyssey Adventure Club (OAC) because it offers free content for everyone, including an Advent calendar, a broadcast download with tips to create a memorable Christmas, AIO cutouts and Christmas stocking stuffer cards.

Membership to the OAC costs just $9.99 a month—or even less if parents make a six-month or one-year commitment. Enrollment provides more than enough content to keep kids engaged throughout the year:
Access to exclusive content and first looks at books and select Radio Theatre dramas.
24/7 streaming access to nearly 800 AIO episodes.
A new, members-only AIO episode every month.
A subscription to Adventures in Odyssey Clubhouse Magazine, and more.
To learn more about the Odyssey Adventure Club, visit www.oaclub.org, Facebook, Twitter and Pinterest.
Check out these other gift ideas in my 2015 Christmas Gift Guide:
For Children
Give the gift of memories with an annual pass to a local museum, aquarium or attraction that your kids would enjoy hanging out at and exploring. Then make sure you visit at least once every month or two to make full use of your pass.
Give them a story about THEM! Lost My Name books are adorable books that are customized to your child's name, so every child's story is different. MagneTree Books let kids interact with the stories with magnets of themselves and family members or friends.
Is your daughter a fan of St. Therese? Check out Dolls from Heaven for an adorable St. Therese doll. Or look up the new St. Therese Prayer Journal at Happy Saints.
Another gift that keeps giving through the year is a subscription box. Discovery Nook offers adventure and activity oriented boxes, while Bayo Bundles are geared more to arts and crafts.
For Moms
Give her the gift of self-care with gift card to a spa, massage therapist, or the Float House. Or get her a subscription box from Tea Sparrow or Amoda Tea (or fancy coffee or hot chocolate for non-tea drinkers), to encourage self-care at home.
Going shopping with kids in tow can be hard, so why not shop online? Get her a gift certificate for Zoe Clothing Company or, if there's a new baby coming soon, for Pink Blush Maternity, EverlyGrey Maternity, or Grace Maternity.
Finally, you can never go wrong with a good book—or a gift card to her favourite bookstore (include time to go shopping by herself with the gift card).
For Him
If he's a techy type guy, get him a new tablet or device for Christmas. Or help him protect his devices with an OtterBox case or Phantom Glass.
If he's a business guy, get him a photo canvas for his office—pick a favourite place or favourite memory to enlarge.
If he likes camping or hunting, get him a stock of delicious prepared meals.
Homemade Gifts
Check out my October craft series for ideas for homemade gifts for grandparents and other extended family members or friends.
What's on your Christmas wish list this year? How do you avoid the hustle and bustle of the holidays and enjoy the wonder of the season?
I am an Odyssey Adventure Club blog ambassador. I was not compensated for this Christmas gift guide; while my recommendations are based upon products I reviewed this year, all opinions expressed are my own.