One of my first concerns with my Samsung Galaxy tablet was how to protect it. Its small size makes it easy to slip into a purse or backpack, but that also makes it easy to get dropped or crushed by something else. So I began looking for a case that would keep it safe while also looking good. I came across OtterBox, the #1 selling case for smartphones.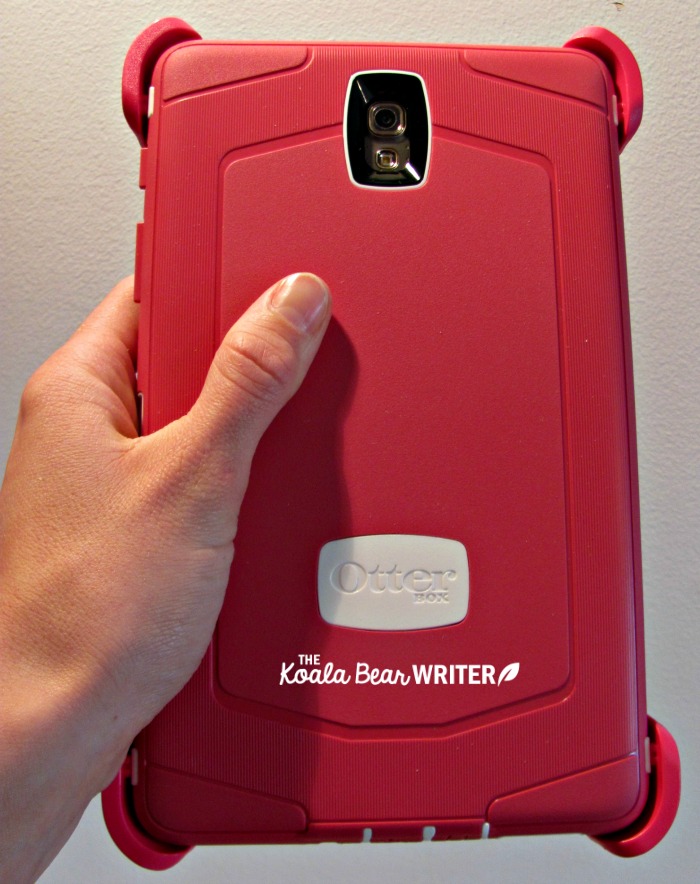 The Otterbox case protects my tablet from dust, drops, scrapes and bumps. It includes a screen protector so I don't have to worry about scratches on the glass. There's also a shield stand, which provides an extra layer of protection when you're carrying it or doubles as a way to hold your tablet up for use.
I was quite impressed by the case when I was installing it on my tablet. The Defender series case is made of multiple layers, so I had to carefully disassemble it, slide in my tablet, and then snap it back together. Those double layers give me a lot of confidence that, should I drop it, it really will be perfectly safe. The inner player is polycarbonate and the outer layer is silicone.
When I was looking for a case, I didn't want something that would be big and bulky. I like the small size of my tablet and how easy it is to slide into a bag to take with me. The Otterbox case itself probably doubles the size of my tablet, but that's still easy to hold or take on the go. The shield stand adds more bulk but is quite light.
The stand does make it easier to use the tablet for creating recipes in the kitchen: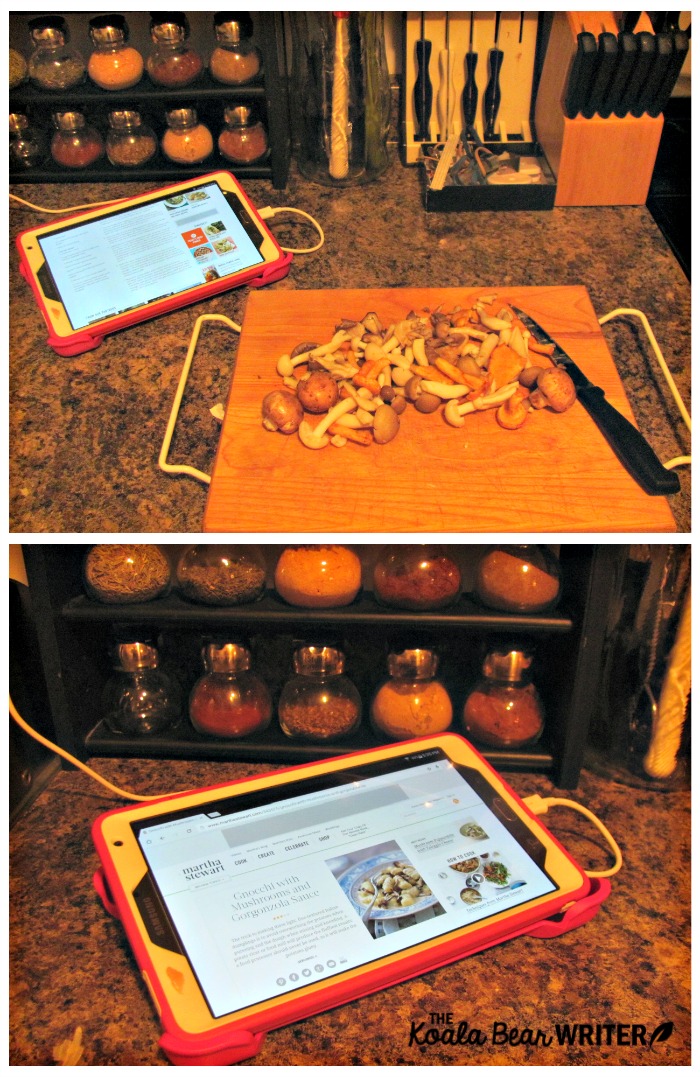 And yes, I ordered the hot pink case. For most of the Samsung cases, the option is pink or black. Some of the phones have cool build-your-own-case options with multiple colours.
The only thing I don't like about this case is the screen protector. It's a thin sheet of clear plastic that covers my screen, but it requires that I press a bit more firmly on the screen in order to browse websites or play games. I much prefer the Phantom Glass on my smartphone, which is nearly invisible and adheres directly to the screen.
Now when the girls ask to use the tablet, I'm less worried about how they'll handle it. Sunshine likes editing photos on it and I'm looking into a few educational games for them to play. I've also considered letting them use the tablet in the truck on long drives—but I didn't do that at Christmas, because I was worried about them dropping it while passing it back and forth or even while wiggling in their car seats. Now I don't need to worry!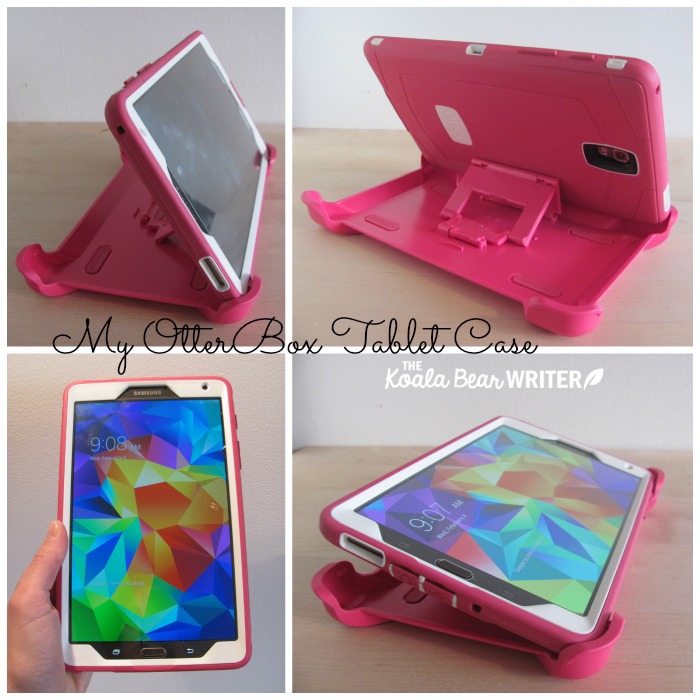 You can shop Otterbox cases on their website (super easy to browse!) or at Staples.
I received this product for review from Otterbox; all opinions expressed are my own.