Setting off on an international journey is like opening a book filled with pages of new adventures. A crucial chapter in this book is where you'll rest your head at night. The array of choices might seem dizzying, but fear not. This guide is your compass to navigating the wide world of accommodations, ensuring your stay is as rewarding as the journey itself.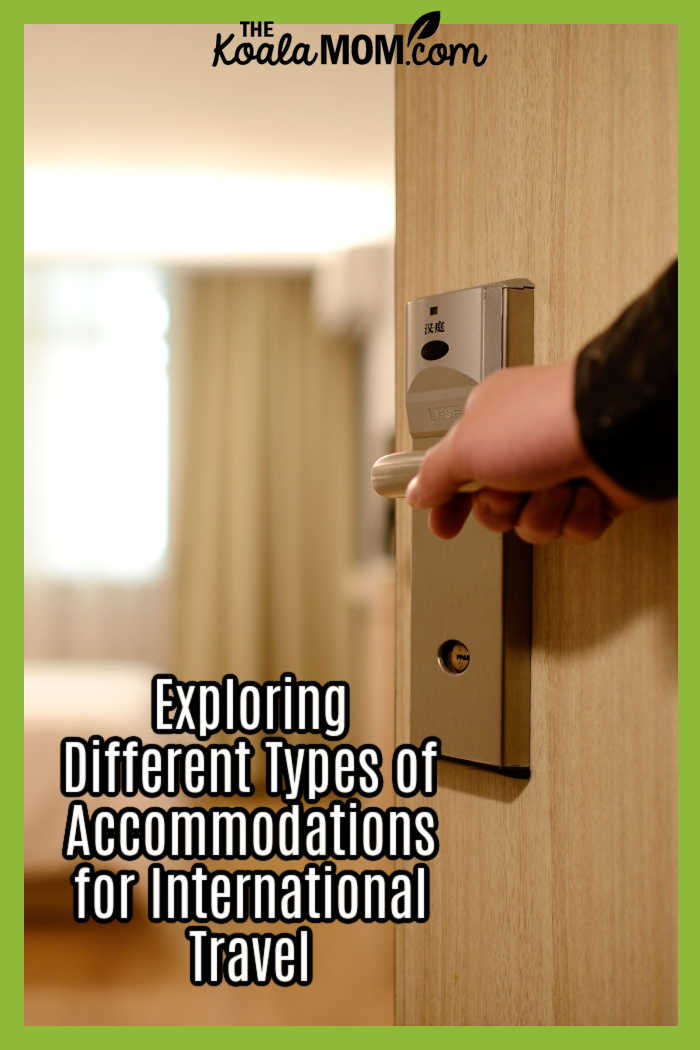 Hotels: a Blend of Comfort and Service
Hotels stand as the classic go-to for many travelers, offering a spectrum from economical nooks to the pinnacle of opulence. Picture this: your bed is made daily, meals can be savored in the privacy of your room, and someone is always on hand to help, no matter the hour. Plus, they're typically at the heart of the action, a stone's throw from must-see sights and transport hubs. So explore hote.ls to discover the perfect accommodation for your upcoming international travel.
Hostels: Economical and Community-Centric
For those watching their wallets or yearning for camaraderie, hostels are a prime pick. Imagine bunking in a shared space, sparking conversations with globetrotters like yourself, and swapping stories over shared meals. Hostels allow you to save money on your budget by cooking your own food if you want or choosing local cafes and eateries. And if you crave a tad more privacy, many hostels offer private rooms, too.
As a young adult backpacking across Australia, I primarily stayed in hostels. They ranged from multi-story buildings in the centre of Sydney to boat-access-only villas on the east coast to underwound rooms in Coober Pedy. I planned simple meals I could pack with me and enjoyed exchanging stories with fellow roommates before we all moved on to the next hostel room.
Bed and Breakfasts: the Personal Touch
Imagine a quaint abode where the breakfasts are hearty and the hosts are fonts of local lore. Bed and breakfasts are the antithesis of the impersonal hotel stay, often nestled in quiet corners that offer a slice of tranquility and a more intimate peek into local life.
When I went to Seattle for a women's conference a few years ago, my friend and I stayed in a local B&B. It was walking distance to our conference and charmed us with its old-fashioned atmosphere and delicious homemade breakfast.
Vacation Rentals: Your Slice of Local Life
These are the homes away from home, be it a chic city apartment or a serene villa in the countryside. Here, you're the master of your domain, whipping up breakfast in your own kitchen and lounging in a space that's yours alone. Ideal for family jaunts or extended stays, these rentals let you live like a local.
When my mom and I took my kids to Victoria to visit my family there last fall, we rented a vacation home there. The kitchen helped us save money by cooking for ourselves and the large dining room also let me invite my family over for brunch instead of imposing on their hospitality. I was also less worried about keeping the kids quiet or busy as we had the entire space to ourselves and could simply be ourselves there.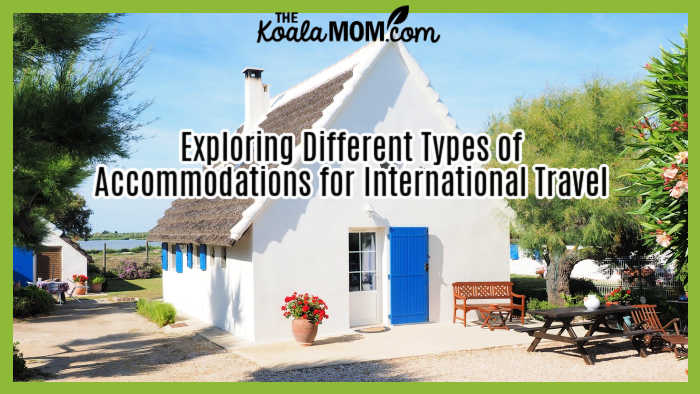 Boutique Hotels: Chic and Singular
Envision a place where the decor is curated rather than cookie-cutter, and the service feels tailored to you. Boutique hotels are the antithesis of the one-size-fits-all lodging, often mirroring the spirit of their locale in their very walls, making for a stay that's as memorable as it is comfortable.
Resorts: The Pinnacle of Leisure
Resorts are your all-in-one oasis, often nestled in landscapes that postcards are made of. Here, your stay is a tapestry of gourmet meals, leisurely dips in the pool, and entertainment that comes to you. It's a world where your biggest quandary is whether to hit the beach or the massage table first.
Eco-Lodges: Nature-Centric and Conscious
These retreats are for those who tread lightly on the earth, offering a sanctuary in the embrace of nature. Eco-lodges are not just places to stay; they're experiences that connect you with the wilderness and often play a part in conserving it, all while whispering the stories of the local community.
Capsule Hotels: Futuristic and Functional
Born in the land of the rising sun, these hotels redefine space efficiency, offering a stay that's as novel as it is budget-friendly. You'll sleep in a pod, streamlined for the solo traveler who values location and value over square footage.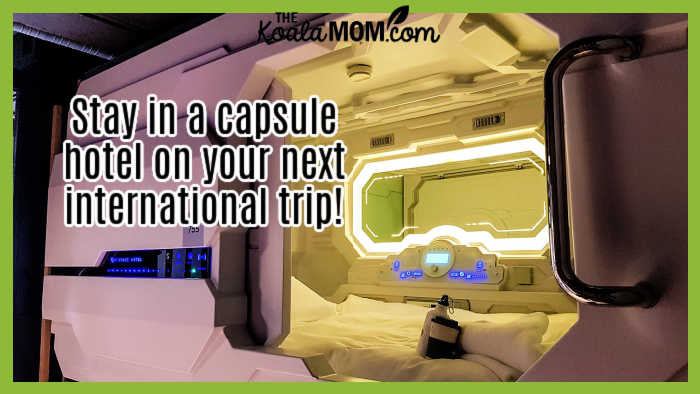 Serviced Apartments: The Long-Haul Luxe
Think of these as your pied-à-terre, complete with a kitchenette and, often, a cleaning service. They're the savvy choice for those in town for business or anyone settling in for a spell, marrying the amenities of a hotel with the creature comforts of home.
Farm Stays: Authentic and Invigorating
Here's your chance to live the pastoral dream, waking up to crowing roosters and the smell of fresh hay. Farm stays are an invitation to slow down and savor the rhythms of rural life, all while feasting on the freshest fare right from the source.
Houseboats: The Charm of Aquatic Living
Picture yourself on the gentle waters, in a dwelling that floats. Houseboats are a unique proposition, offering a serene escape and views that are constantly changing with the ebb and flow of the tide. They're a perfect choice for those who find peace in the lap of the water. My family rented a houseboat in Saskatchewan for a week-long holiday when I was a teen and it's still one of my favourite family memories.
In Summary
As you plot the course for your international escapades, remember that your lodgings are more than just a place to sleep—they're a home base, a slice of culture, and an experience in their own right.
Dive into the exploration of hotels to unearth the perfect accommodation for your forthcoming travels. Whether you're after the buzz of city life or the whisper of the countryside, your perfect retreat awaits. Just a bit of digging, and you'll uncover a haven that not only suits your needs but also enriches your travel tale.