A family trip is a great way to bond and make memories that will last a lifetime. But finding the perfect accommodation for everyone can be tricky. You want something comfortable, spacious, and affordable, but you also need it to be fun and accommodating for everyone in your group.
Whether you're traveling with young children or teenagers, plenty of options are available to ensure your family holiday is one that everyone remembers fondly. Here are some tips on choosing the perfect accommodation for a family trip.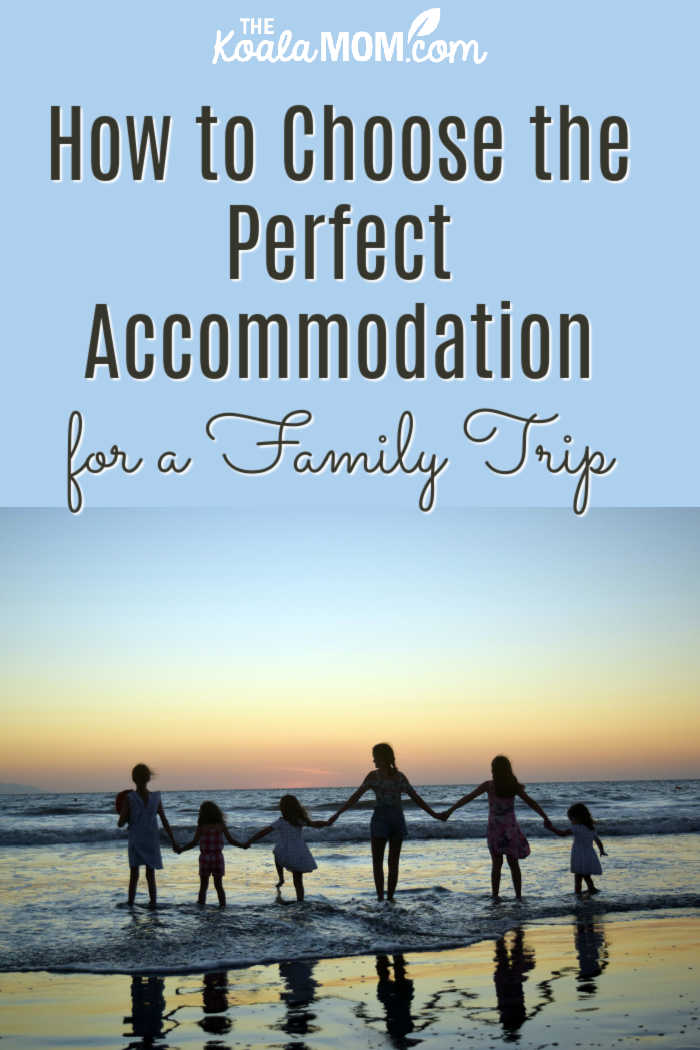 1. Consider the Location
Location is an important factor to consider when choosing the perfect accommodation for a family trip. For example, if you're traveling to Disney World, you'll want to check out the Orlando Hotel Rooms that are close to the parks or offer shuttle services. That way, you won't have to worry about long drives or spending hours in traffic.
On the other hand, staying in an Airbnb or vacation rental can be a perfect choice if you want to explore a new city. This way, you'll have access to public transportation and can easily explore the area without worrying about a car.
If you are planning a family vacation to visit extended family or special friends, you'll want to find accommodation near their home. For example, when we went to Vancouver Island to visit my mom's family, I chose an AirBnB that was halfway between Sidney and Victoria. This was both convenient for my relatives and also offered space for us to host them for brunch.
2. Consider Your Budget
When choosing the perfect accommodation for a family trip, a budget should be one of your top considerations. After all, you don't want to blow your entire vacation fund on lodging alone. Before researching different hotels and resorts, sit down and figure out how much money you can spend on accommodations.
Once you have an idea of your budget, take some time to research different types of accommodation that fit within that price range. Depending on where you're headed, there might be various options available such as hostels or Airbnb rentals which are often more affordable than traditional hotels or resorts. If luxury is important to you, look into high-end hotel chains or boutique establishments in the area.
3. Think About Space Requirements
Depending on the size of your family, you'll want to choose an accommodation that can comfortably accommodate everyone. If you're traveling with young children, consider opting for a hotel room with two double beds or even a suite with connecting rooms. This way, the kids can stay close by, and you can still keep an eye on them.
If your family is larger, look for a vacation rental or a houseboat. Vacation rentals are great for larger families since they often come with multiple bedrooms and bathrooms, providing plenty of space for everyone to spread out and relax. Houseboats are also a great option for bigger groups since they can provide the same level of comfort and privacy as a traditional hotel room but also come with the added benefit of being on the water.
4. Find Amenities Everyone Can Enjoy
When choosing accommodation, think about the amenities everyone in your family can enjoy. After all, you want to ensure something for everyone so no one feels left out or bored. If you're traveling with young children, look for accommodations that offer a kid-friendly pool or playground and a babysitting service if needed.
For teenagers, consider looking for a hotel that offers activities like movie nights or game rooms. If you're traveling with adults, look for amenities such as a spa, fitness center, or bar. All of these features can add to the enjoyment of your trip and make it more memorable for everyone.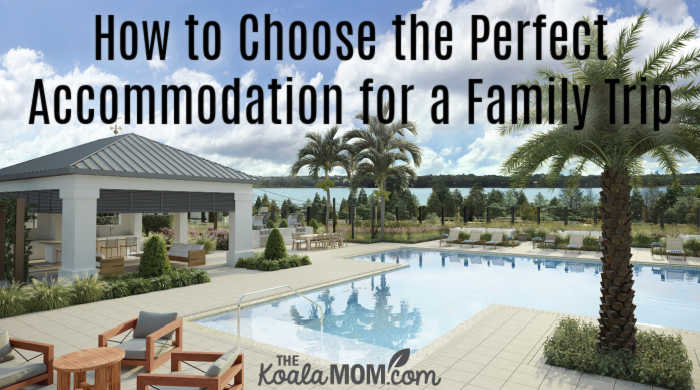 5. Research Online Reviews
Always take some time to research online reviews from other travelers. This will give you an idea of what to expect from the accommodation and help ensure you get the best bang for your buck. Online reviews provide an unbiased look at what others have experienced when staying at certain establishments and can help narrow your choices significantly.
Online reviews are also incredibly helpful in identifying potential issues with a hotel or resort before booking. For instance, if there have been multiple complaints about noise levels or rude staff members, these details will be readily available in the review section of sites like TripAdvisor or Expedia.
6. Make Use of Trustworthy Booking Sites
Always use trustworthy sites such as Booking.com or Expedia when booking accommodation. These sites will provide you with various options to choose from and often include great deals on rooms and other amenities. They also make the booking process much easier, as all you need to do is enter your desired dates, and the site will do all the hard work for you.
Be sure to read up on any fine print before booking to ensure you're not missing any important details. This will help ensure that your family trip goes as smoothly as possible.
Choosing the perfect accommodation for your family trip can be tricky, but with a bit of research and preparation, you'll be able to find the perfect place to stay. With some research and planning, you can guarantee your family will have an enjoyable stay at their chosen accommodation.