One of the biggest tasks you may consider is renovating your home, especially if you want to fix a lot of items that have been broken for a while. Remodeling entails making your home cozier and safer for you and your family to live in while preserving its aesthetic value. For that reason, it's essential to understand how to handle house renovations, especially exterior renovations. When you decide it's time to give your home a fresh appearance, read the article below to discover some crucial advice.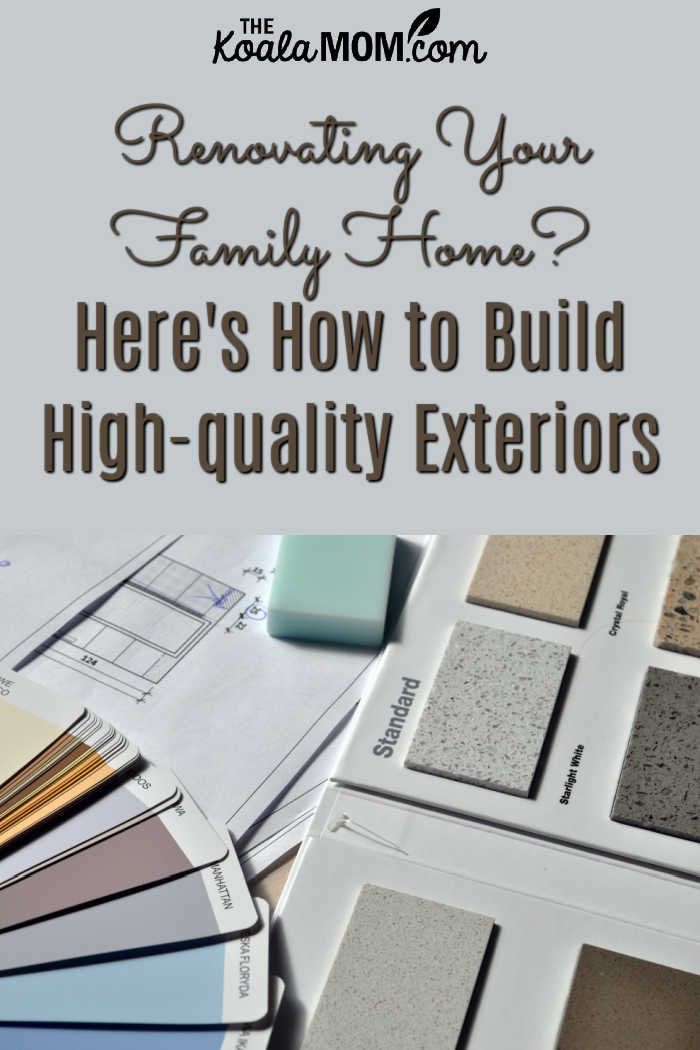 Exterior Paint
Never undervalue the ability of a new exterior coat of paint to breathe new life into the whole property. Even paint that hasn't started to peel might start to seem dreary with time, so painting your house a little brighter or a more modern shade could help make it look more stylish. To achieve the greatest effects, be careful to coordinate your home's color with its architectural design.
Siding
Your home's siding plays a crucial function. Similar to insulation, it aids in protecting the house from outside elements and insulating it. Moisture is the main issue throughout the year. Mold and mildew may grow as a result of insulation that is trapped inside the walls. The foundation of the house may bow or strain, resulting in structural damage.
Additionally, the siding lessens the possibility of any moisture buildup by preventing water and debris from penetrating your home's walls and insulation. The best way to improve the appearance of your home's exterior is to invest in high-quality siding, so hiring professionals for the work is a sensible choice. If you want to get the most out of your renovation project, visit their website and set up a consultation. A professional siding installation company will be able to answer any of your questions about siding types, cost, time frame, and more.
The siding also enhances the aesthetic of your house. Siding makes up the bulk of a home's outside surface, so its appearance is a bonus draw for any occupant.
Renovate your roof
Your home's appearance and functionality are greatly influenced by its roof. According to Donnie Hall at Mighty Dog Roofing Huber Heights, "Twenty or more years of sun, wind, rain, snow, and even hail are enough to wear down any roof."
If your roof is getting old, think about replacing it with architectural shingles that are more recent. Compared to conventional asphalt shingles, roof shingles have more dimension. They are also now made to deflect UV rays, which keeps your house cooler. I've actually helped re-shingle a few roofs when family members had a roofing party and we all swung hammers and got the job done.
Add a porch
Consider installing a front porch if you want to boost your home's value and functionality at the same time. The majority of people say they would like to see a porch added to a house since it adds extra outside living space in addition to giving the front of the house a more welcoming appearance.
Decks and porches may be any size you desire. Just make sure there is enough room for sitting and other useful features like fans or storage to boost their elegance and usefulness.
Landscaping
Never undervalue the significance of landscaping when it comes to the exterior of your property. A few well-planted bushes and plants next to your house may disguise a lot of flaws while also adding much-needed color and liveliness to the region. Just be mindful while planting not to block windows or other light sources.
Given that different plants contribute to life wherever they are, the exterior of your property will seem brighter and livelier. This increases the worth of your house if you ever want to sell it or just makes it more comfortable to live in.
Look at the Windows
Like siding, windows are a big part of your home's exterior. They not only let natural light into your home, they also keep the weather out and complement the other features of your home. If you live in an older home with small windows or windows that have condensation on them in the winter, it's probably time to replace your windows. There are many benefits to adding more windows to your home and one of those benefits is curb appeal.
Another option is to install shutters on your windows. Shutters not only add to the home's esthetic, they also provide additional home security. There are numerous types of shutters so look around and consider what styles would look best on your windows.
Outdoor Lighting
A lovely addition to your property, outdoor lighting gives it a more polished, individual look. When the lights are turned on, the house seems cozy and inviting. You can create an outdoor masterpiece that brings your home and landscaping to life by picking the perfect outdoor house lights and placing them properly.
Add some external lights to ensure that your façade is seen at all times, day or night. Over the door, accent, and other lights may all serve to illuminate your façade, making it noticeable at night and easier for visitors to navigate. To know more about other outdoor lighting options that you can use, reach out to this website.
Repair your garage door
If your garage door is broken, you undoubtedly already know that it has to be repaired as soon as possible. Minor wear that goes untreated over time might result in much greater damage. Damaged garage doors can let in pests from the outside and provide a security risk by giving prospective burglars easier access.
Additionally, if you want to get the most out of your remodeling project, you should be aware of the significance of garage door repair since it is one of the key external elements of your home and have an impact on curb appeal.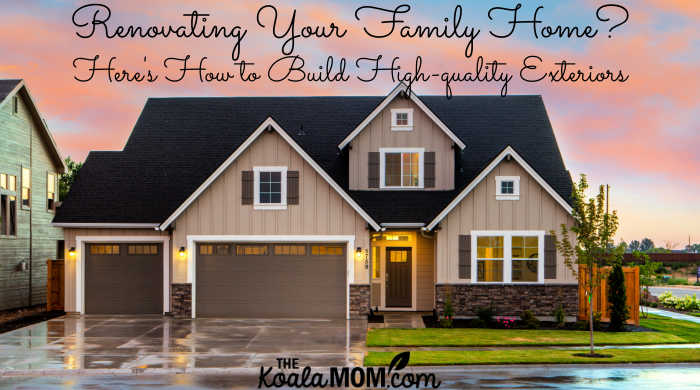 We hope that this post will inspire you with some excellent ideas for how to carry out your external improvement project.