The rooms in your home should have a great appearance, with quality paint, furniture, and floors. A room should also have windows to let natural light in and give an image of the outside world. If you want to improve a room, adding more windows will benefit its appearance and make those who walk into it feel great.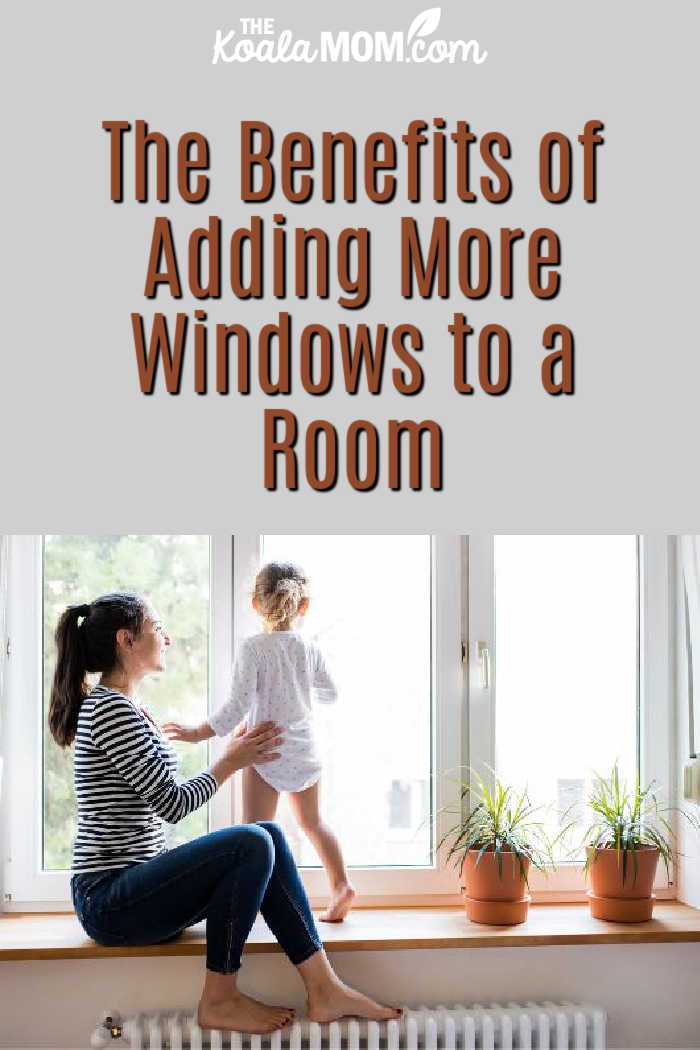 Letting in More Light to Brighten the Space
Naturally, lighting looks wonderful in a house, and the bright aesthetic will make a room feel more positive when you walk inside. Adding more windows to a room will increase the amount of light inside the room, create a better appearance for the different colors of the wall, and make the furniture look great.
The extra light will also help you save money on electricity during the day and the night. The light from the increased number of windows will let more light in and keep the room well-lit for longer periods, and if there is enough moonlight, you may not need to use a single lightbulb to see where you walk.
Adding Benefits to Your Health
Sunlight is an important part of our health; we need it for the Vitamin D it provides, as it improves our mental health. When we are stuck inside, using more windows will help the sunlight come into a room and give us the health benefits we need.
I suffered from seasonal depression every winter that we lived in our condo, which only had windows on two sides. Three bedroom windows faced west and the patio and dining room windows faced south. However, all the windows were well-shaded by trees around our condo, and our south-facing view was that of a treed ridge. The condo got very little natural light during the winter.
Sunlight helps our depression and gives us more energy, and if it is focused in one room, we will be able to recharge in that room during difficult days. The first winter after I moved out of the condo, into a home with bigger windows and more natural light, I noticed a huge difference in my mood and energy levels.
Adding more windows to a room will also create a great room with a great view. I loved the views from our last home, as we were on a hill looking over the houses below us to the hills beyond. In the fall, those hills were gorgeous with reds and golds, and in the springtime, they turned green. If your home has a great view, make sure you have great windows to take advantage of it!
Better Air Quality in the Home
Nobody likes the feeling of stale air in their lungs, which is why windows are important for circulating air. The atmosphere in the house should be as fresh as possible to ensure you will breathe easily in the comfort of your home. More windows will benefit the room with better air circulation as they provide a larger opening for the air to enter. Your home will feel and smell fresher with the presence of better air.
Choose Great Blinds
Once you've installed your new windows, it's time to choose new blinds! Your new blinds should fit your new windows perfectly and help to manage the amount of light coming into a room. These days, there are many options available for affordable blinds that are stylish and yet practical. New blinds will perfectly complement your new windows and help your entire room feel brighter and nicer.
For many people, it's important to let the light in, and windows are the primary way to do that. Adding more windows to a room will benefit it and give people different perks they would receive in the outside world while remaining in comfortable homes.