Window coverings are an important part of any room; they not only provide privacy and comfort but also play a role in interior design. With all the different types of window coverings on the market, it can be hard to decide which type is right for you. This article will help by outlining the different types of shutters and their benefits so you can choose the best one for your home.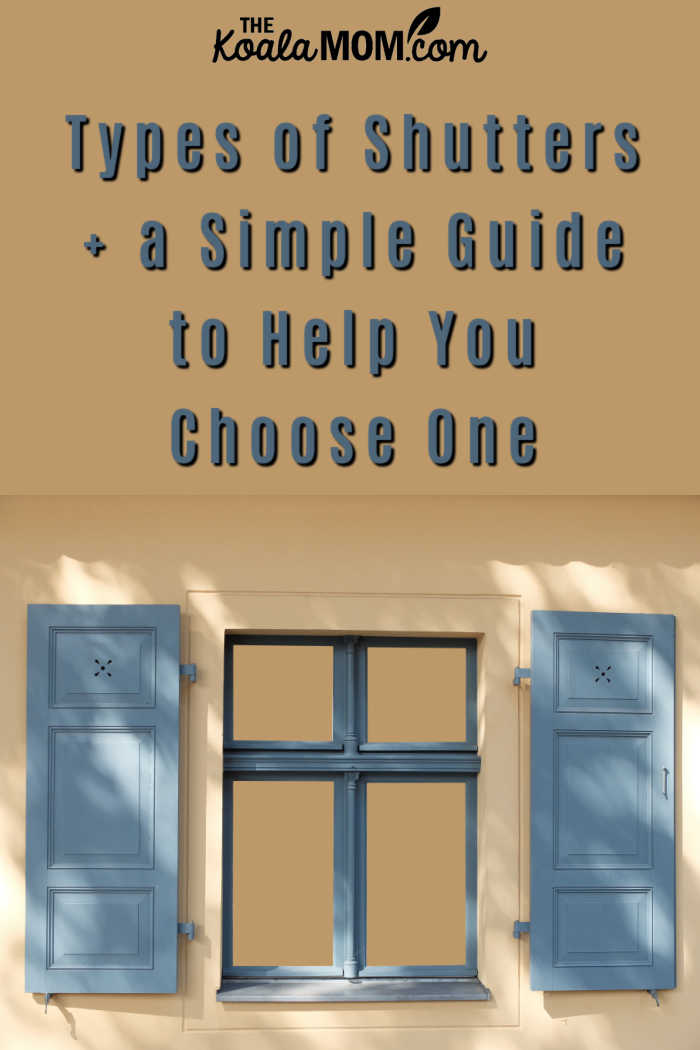 Combining Security & Great Design
Security and design are two important factors to consider when choosing the right shutters for your home. Shutters can provide both security and style, but it's important to find a balance between the two.
There are a few things to keep in mind when choosing shutters for your home. First, consider the type of material they are made from. Metal shutters are more secure, and you can find some great-looking aluminium security shutters for safety, but wooden shutters can add a more stylish touch to your home's exterior.
Next, think about the size and placement. Large shutters can make your windows look smaller, so if you have small windows, consider choosing smaller shutters.
The location is also important. For security purposes, it's best to place them on the outside of your windows, but for style, you may want to put them on the inside.
Finally, don't forget to factor in the cost of installation when choosing shutters for your home. Installing can be a bit tricky, and you may need to contact professionals to do it for you. However, if you're handy around the house, you may be able to install them yourself. Just make sure you measure your windows carefully before ordering your shutters so that they fit properly.
Most Common Types & Their Benefits
Shutters are a type of window treatment that can be used for both aesthetic and functional purposes. There are many different types available on the market, each with its own set of benefits. Here are some of the most common types of shutters and their benefits:
Plantation shutters are a popular choice for many homeowners due to their classic look and ability to provide privacy and light control.
Roller shutters are a great option for those who want to increase the security of their home.
Storm shutters are designed to protect your home from severe weather conditions.
Electric shutters can be opened and closed remotely, making them a convenient option for those who want to control the light and privacy in their home.
What Do Shutters Cost?
The most important factor in choosing shutters for your home is probably the cost. Shutters can be quite expensive, so it's important to know how much you can expect to pay. This will vary depending on the material, size, and style. The most common materials used are wood, vinyl, and aluminum. Wood is the most expensive material, followed by vinyl, and then aluminum.
The size of the shutter will also affect the price you can expect to pay. They come in a variety of sizes, but the most common sizes are 50 inches by 60 inches. The size of the window will also play into the price. If you have a large window, you'll pay more for the shutter than if you have a small window.
The style you choose can also affect the cost of the shutters. They come in a variety of styles, including traditional, plantation, and French country.
Traditional shutters are usually made from wood or vinyl and feature slats that open and close along a track installed on either side of the window.
Plantation shutters are also made from wood or vinyl but feature broader slats that work independently from each other. These extra-wide slats give more privacy since they prevent people from looking into your home through a gap between them.
French country shutters are traditionally made from wood with narrow louvers that run vertically along with the frame instead of horizontally as traditional shutters do.
Maintenance
Shutters are a great way to add privacy, security, and style to your home. But like any other type of home improvement, they require some maintenance to keep them looking and functioning at their best.
Here are some tips for maintaining your shutters:
Inspect them regularly for any damage, such as cracks, chips, or warping.
If you notice any damage, repair it as soon as possible to prevent further damage.
Keep them clean by dusting them with a soft cloth or brush. You can also use a vacuum with a soft brush attachment.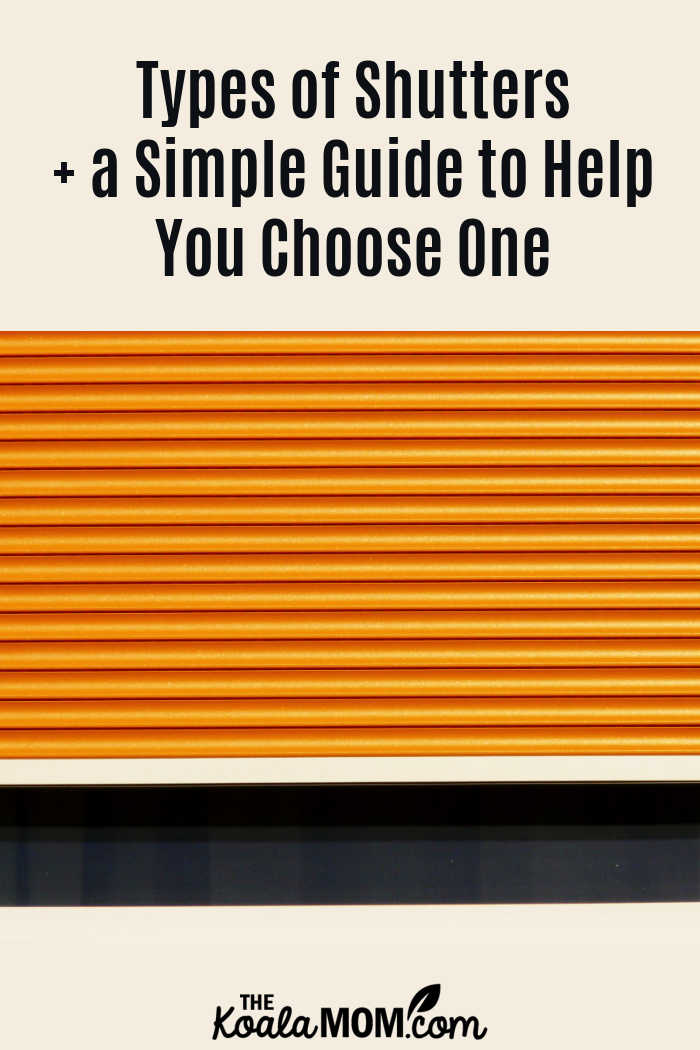 Shutters can provide privacy, security, and energy efficiency for your home. This article provides an overview of the different types of shutters and a guide to help you choose the right one for your needs.