Birthday parties are always something to look forward to, especially for kids. When planning a birthday party for your child, you want to ensure they and their friends have fun. Think carefully about the date and time, send out all the invitations and stay within your budget.
Planning such an event can be pretty stressful at times. Consider asking other family members for help; aunts, uncles and grandparents would probably love to be involved! If you prepare everything in advance and have a clear plan of action, you have nothing to worry about. Here are more tips on planning a birthday party your kids and their friends will remember.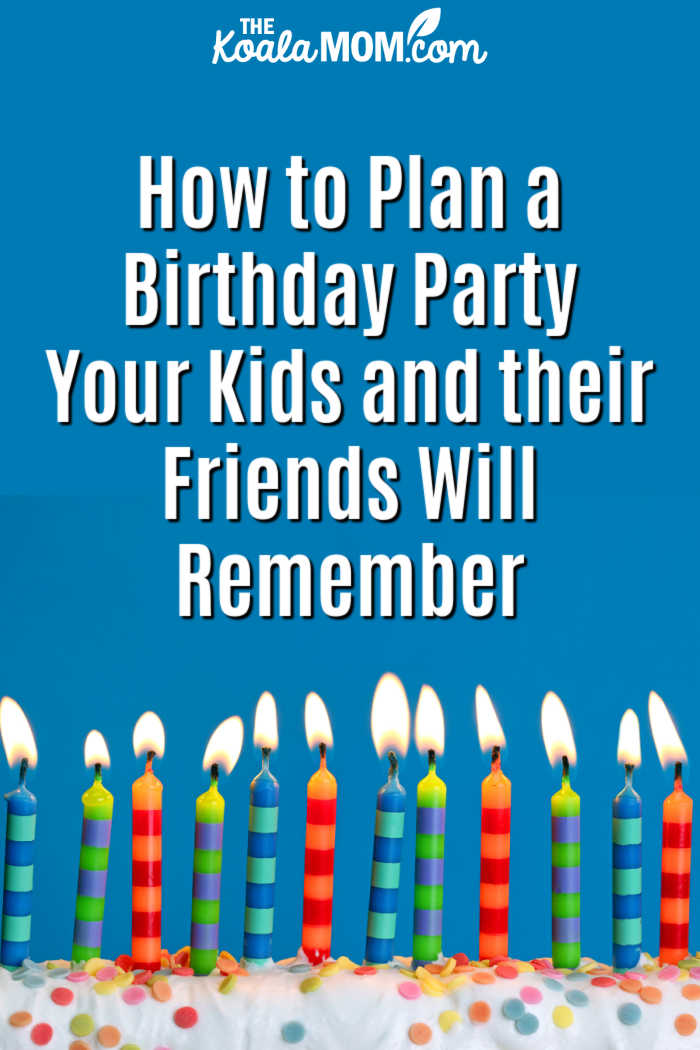 When Should the Party Happen?
Timing can be everything. In fact, if you have bad timing, the birthday party could be boring because not many people would be able to attend. To ensure most kids can come to the party, avoid organizing the event during public holidays, special days, or the peak of the holiday season. Families will likely have their own plans for these days already.  (My niece always complains about her birthday in August because most of her friends are away on vacation and can't attend her party.)
However, keeping your happiness in mind is also important, so plan the party according to your availability. When deciding on the date and time, do not forget to consider any preparations you need to make in advance. Will you have time to get ready for the party on the date you've picked for it?
Decide How Many People You Can Invite
The decision of how many people you want to invite to the birthday party can depend on several aspects. For instance, you should consider what your budget is. Then, you might want to think about how much time you can put into the preparations. If you are hosting the party in your own home, take into account how many people can fit into the house. And to ensure everyone is safe, think about how many adults are available to help you look after kids. Once you have all this information, start putting together your guest list.
When our girls were younger, we had a rule that they could invite as many friends as their age. So for Sunshine's sixth Tangled birthday party, she was allowed to invite 6 friends. Of course, once the kids got into the double digits, that plan didn't work quite as well, but when they were younger, it provided us with a good rule of thumb that made sense to them and us.
If you choose to have your birthday at a specific venue, then they often have limits on how many kids can attend the party—or they will charge extra for extra children. For social kids like my oldest, this limit can be frustrating but can also help them narrow their invitation list to their bestest friends.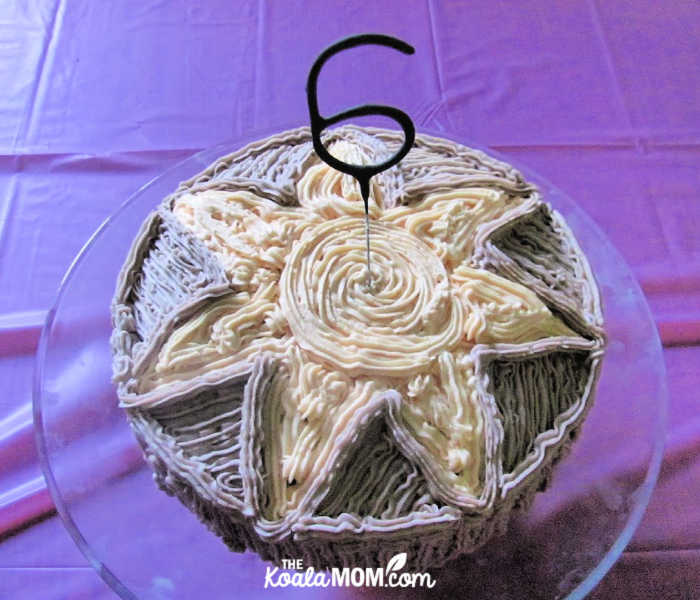 Come Up with the Theme
Coming up with the theme of the party is a part of the planning where you can involve your kids. Ask for their preferences and ideas. Let their imagination run wild and see what creative ideas they might come up with.
One unique idea is to get your child a present that can provide entertainment at the party and long afterward. For example, your 2-to-6-year-old may love getting a TekyGo! Junior Bouncer Bundle as a present. You can set it up just before the party and let the kids take turns competing against each other.
Once you decide on the theme, all the other elements will fall into place. It will be easy to come up with the invitations, decorations and even food. (For example, we served Turkish delight for a Narnia-themed party.) Perhaps you may even have some useful decor already. You can even ask your children to help you create some garlands or other decorative pieces for the occasion.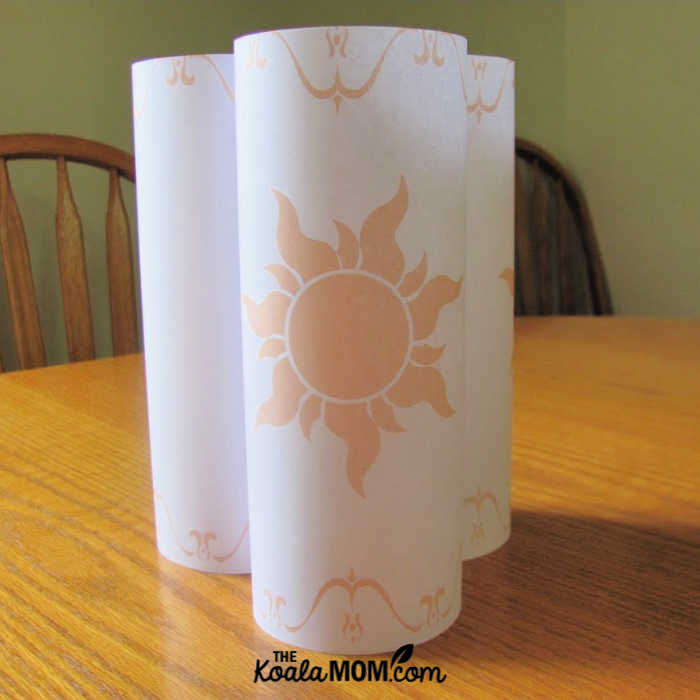 Send Invitations to Everyone
Once you have decided on all the important aspects of the birthday party and know how many kids you can afford to invite over, it is time to send invitations. Of course, you can print out some invitations and let your kids give them to their friends at school. However, you are at risk that the invitations will get lost.
Instead, try sending a digital invitation to their parents. Greenvelope's blog can offer you more advice on how to send an e-vite and more e-vite tips. This way, the invites will find their way, and parents can easily confirm the kids' attendance.
Determine Your Budget
No matter what event you are planning, you always need to determine your budget. Think about how much money you have to work with. Then, break it down into smaller segments and allocate to the specific things you need to get for the party. If you are holding the event in your home, you can spend more on refreshments, entertainment, and decorations.
No matter what your budget is, it is always a good idea to shop around and see what options are available. Compare products and services to find a deal that works best for your situation. I've found many free, printable party decorations online in the past.
Get Help from the Family
Organizing a successful party can be overwhelming, and no one can do it alone. To achieve the best results and make the party one to remember, ask other family members (or friends) for help.
Perhaps you might want to take over the welcoming duty and ensure everyone feels good when coming to the party. Someone else can keep an eye on trays with food and see if anything needs to be refilled. Then, another family member can watch after the kids to make sure that no one gets injured. The teamwork will help you to keep everyone safe and happy, and your party will be a success.
Find the Perfect Venue
Most people organize birthday parties for kids in their homes. However, you can hire a venue if you have the budget and your child feels up for it. An arcade, a bowling alley, or laser-tag facilities will allow kids to run around and have fun. Local recreation centres also often host birthday parties for a reasonable fee.
While you pay more for the venue, you'll likely spend less on decorations and food, and you won't have to spend as much time setting up the party. Jade had her fifth birthday at a trampoline park. It was super easy—we just had to show up with the kids and the cake, and the rest was ready to go for us.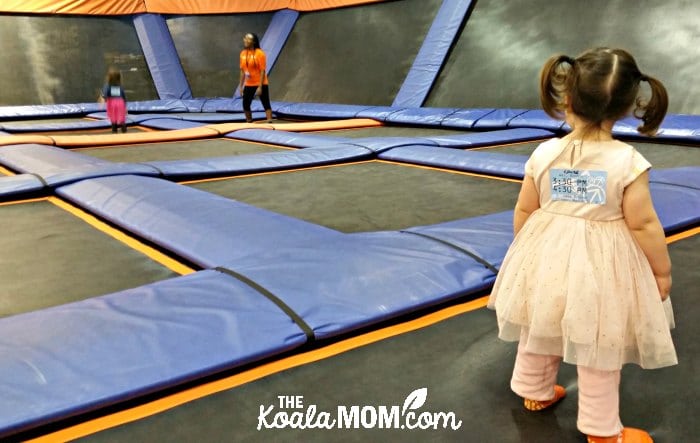 We've hosted birthday parties in the park several times. Lily's birthday happens in May, so this is one of her favourite ideas. We choose her current favourite park and then plan activities based on the equipment at that park, such as obstacle courses, scavenger hunts, etc. In case of uncertain weather on the date of the party, look into getting a party tent.
Different venues will be able to offer your guests unique experiences. And suppose there is an activity that will allow them to do something different than running in your backyard. In that case, it might become one of the parties they will remember for the next few years.
Prepare Fun Activities
For a successful birthday party, you need to make sure that the kids have fun. Therefore, you should prepare activities that will keep them entertained (unless, of course, you've booked a venue that includes activities—then you can skip this step and move on to the next!).
If you are organizing a movie-themed birthday party (like Sunshine's Frozen birthday party), you might want to let the kids watch the movie the event is based on. Or you can create a crafting area where they can draw or do something creative when they do not feel like taking part in group activities. For those who do, you can come up with a scavenger hunt. You can also create a set of competitions kids will be able to complete throughout the party. Make sure that you have some prizes for the winners.
You could also host a book-themed birthday party, like Sunshine's Narnia party.
Another option is to have the activities will come to you. You can often find children's entertainers, face painters, or puppet shows who will come to your home. For teens, you could hire an arcade truck. For younger kids, get the Fun Gymbus to stop by so everyone can play for an hour.
Make Food Kids Will Enjoy
Birthday parties for children can get messy. Small children, in particular, can easily get dirty themselves and their surroundings when they are eating. Therefore, you should come up with some safe food-serving solutions that will save your favorite carpet from getting dirty.
Instead of serving food on plates and beautiful bowls, explore the option of paper cones for snacks. They are inexpensive and will make it easier for the kids to carry the food around. Finger foods eliminate the need for forks and knives, but you'll need more napkins. Paper cones are also easier if you are having the party at a venue or park.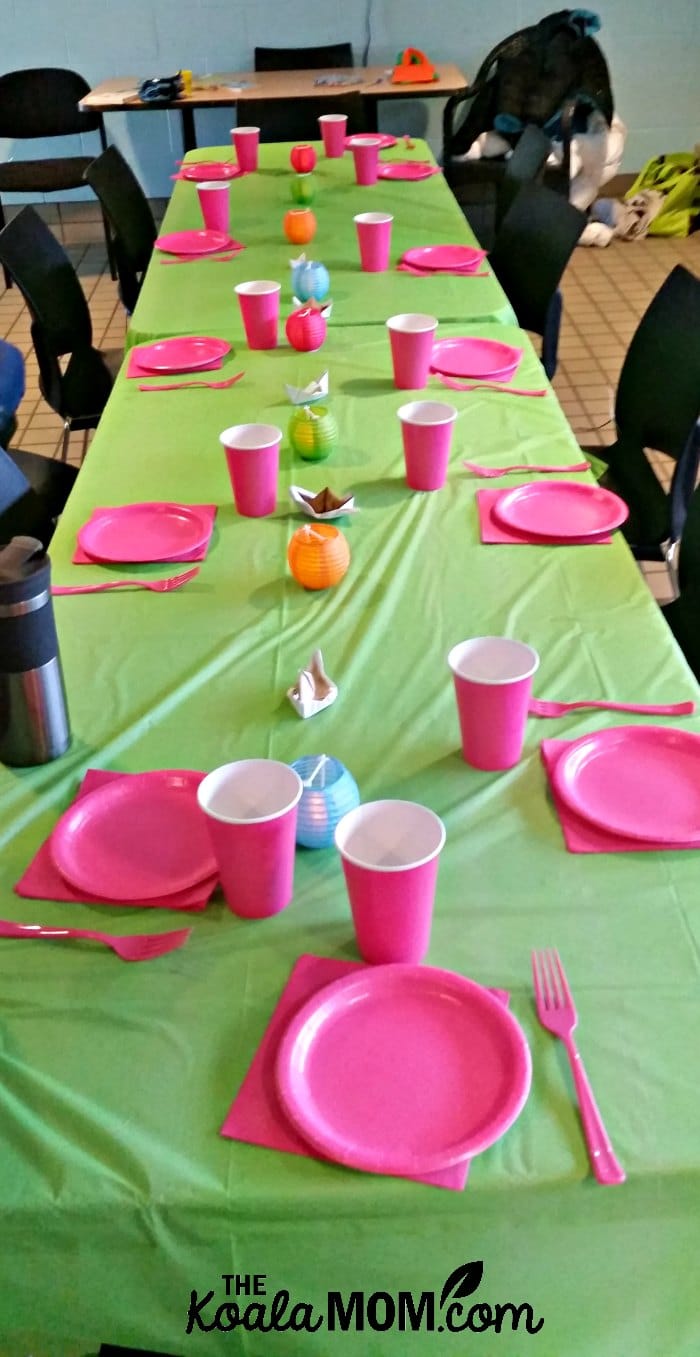 There is also a lot of preparation work to do, so if possible, make some food and snacks in advance and store them in the freezer. Then, you can defrost the food when the time of the party comes closer, and you will save yourself from many stressful moments. Another hack I do is to simply buy a fruit and veggie platter from our local grocery store, and sometimes dessert or sandwich trays as well.
Spend Time with Your Child
As fun as it can be to plan the party and play around with the different themes, there is a chance that your child will not remember the party, especially if they are of a younger age. However, they will remember if you were around, if you paid attention to them and how loved you made them feel.
Even though the party is an opportunity for them to spend time with their friends, ensure that they know you are there for them. Make sure  they are enjoying the party and if you notice that they are not in their element, try to find out what is wrong. It is moments like this that will define your future relationship and have an impact on their personality.