Sunshine has been talking about a Frozen-themed birthday party since we threw her Tangled-themed party last year. That's given me lots of time to collect ideas on Pinterest, so earlier this week I just sat down, scrolled through my board, and planned the party in about fifteen minutes.
Here's what we did to entertain Sunshine and her four little friends for two hours on Sunday.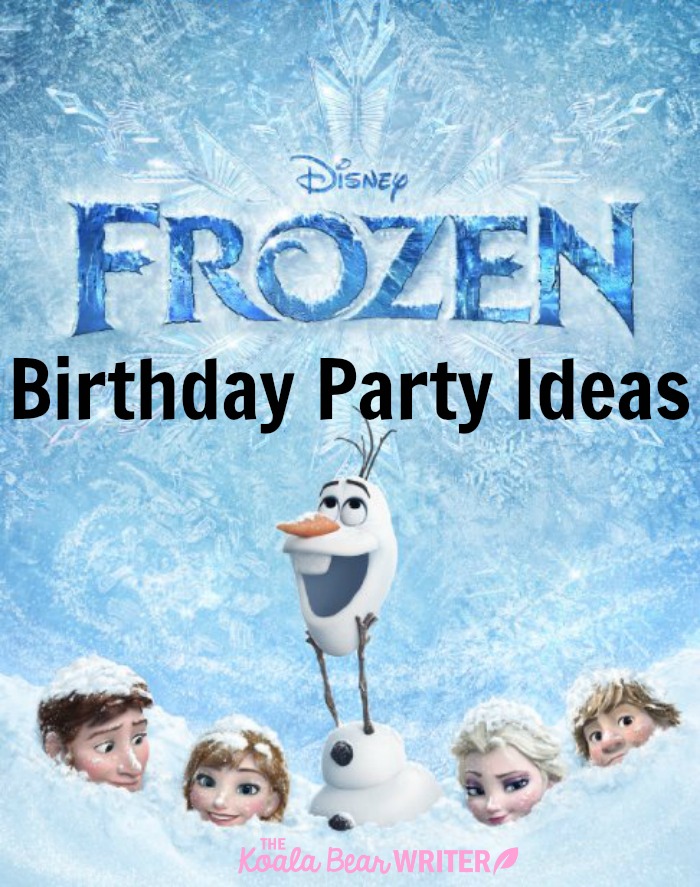 1. Invitations
I did a Google image search for Frozen wallpaper, picked a photo of Elsa with lots of space to add some words, and then added the party details using Picmonkey. Presto! In about five minutes, I had invitations coming out the printer.
2. Decorations
We've got a lot of Frozen paraphernalia, so I used that to decorate quickly for the party. I put the girls' big Frozen poster on my desk and used that as a place to keep welcoming items and gift bags. I put some of their Frozen books on the mantle. And then I used a few printables and Jade's stuffed Olaf around the doorway to set the theme.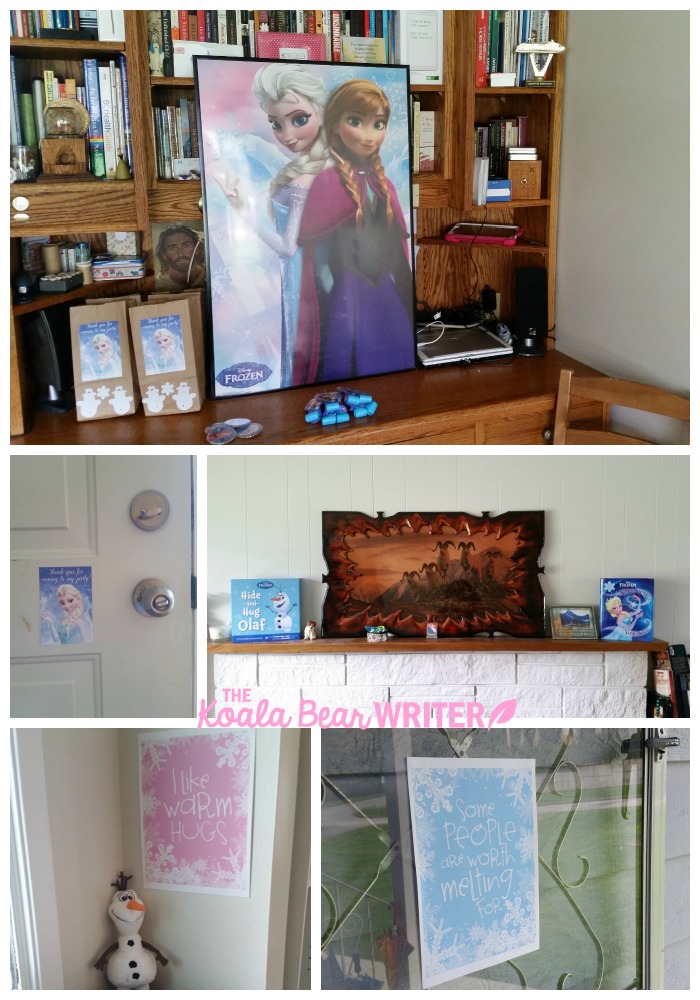 Sunshine and Lily wore their Elsa and Anna costumes for the party, and I had the movie soundtrack playing quietly in the background for most of the afternoon.
3. Cupcakes
This year we decided to do cupcakes instead of a cake. I found an easy kit on sale, which included kid-friendly instructions so Sunshine could help me. It only made seven cupcakes, so I made another batch of vanilla cupcakes with Wilton Color Burst Battle Bits inside. The icing from the kit actually iced all the cupcakes (generously!).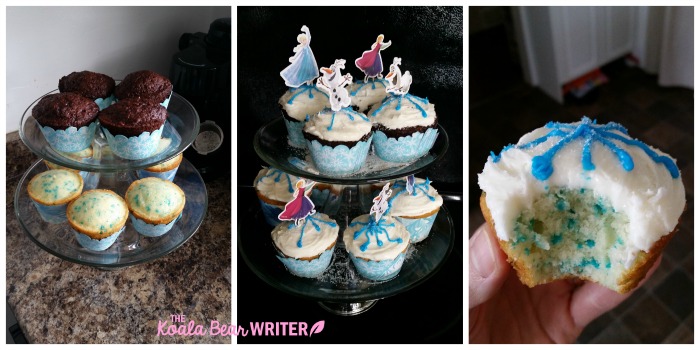 4. Craft
This Norwegian heart basket looked like a lot of fun. Unfortunately, it was a bit too hard for my group of six- and seven-year-old girls. I had to look up two sets of instructions to figure out how to make it, so that should have clued me in. However, once we'd helped them make their baskets, they had fun decorating them with some Frozen pictures (I used a cupcake topper printable) and foam snowmen from our craft box. I cut out the shapes ahead of time and used either blue and white construction paper or red and white construction paper.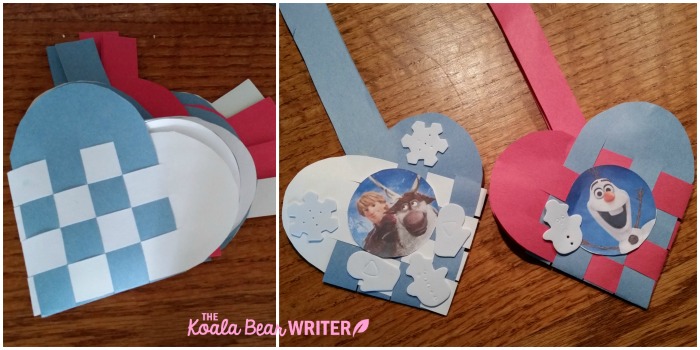 As soon as the girls arrived, we had them pick a button (made with the cupcake toppers and Creatology plastic buttons) and a party blower, and then sit down to start on the basket.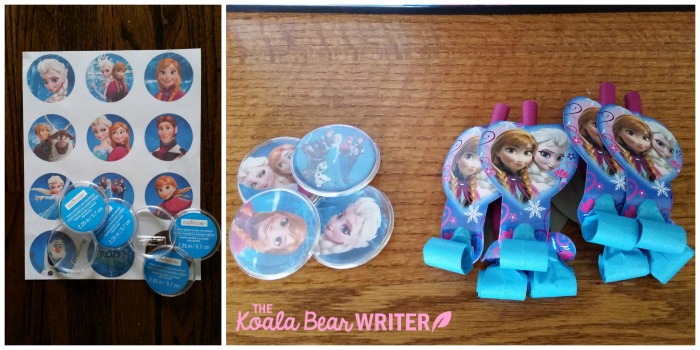 5. Scavenger Hunt
To give me time to clear the craft before snacks, I had the girls do a scavenger hunt around the house for our Frozen toddler dolls. They had fun running around doing this, although both Sunshine and Lily got upset when they didn't find a doll. Sunshine hid the dolls for the second round and then we transitioned into snacks. (Everyone likes snacks.)
6. Snacks.
We served some of Sunshine's favourite snacks: popcorn (snowflakes), mozzarella cheese sticks (icicles), pretzels (snowman arms), and carrot sticks (snowman noses), then had marshmallows (snowballs) and chocolate chips (Anna and Elsa both like chocolate) for dessert, with cupcakes, of course! Along with "melted snowman" to drink. I used these printable labels from Pinterest.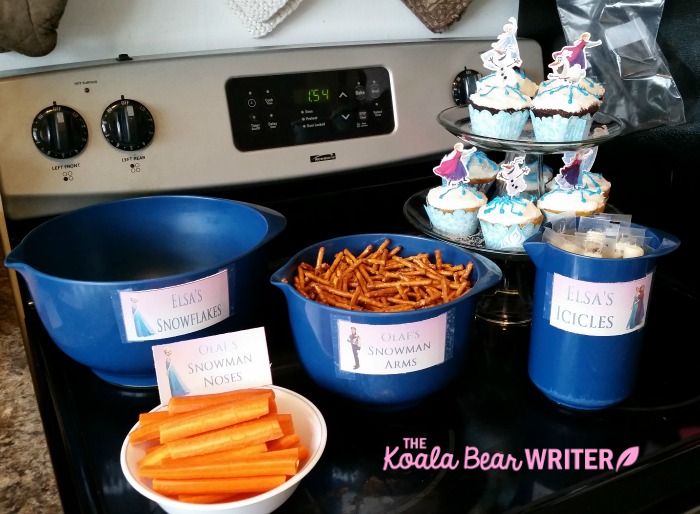 The girls, all on their own, came up with the idea of making their marshmallows, pretzels, and chocolate chips into snowmen. I'd thought of using that for some sort of activity, but apparently kids will play with food…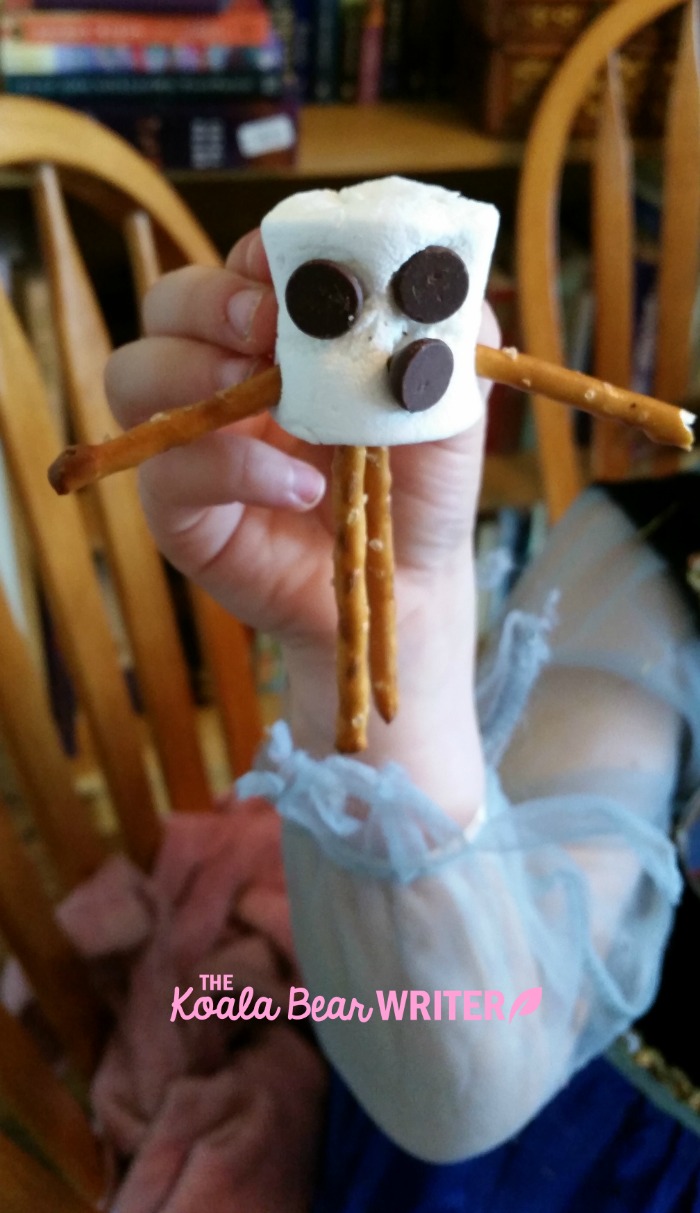 We didn't go all-out with the table decorations this year. My husband found quite a few party supplies on sale and so we kept the table simple.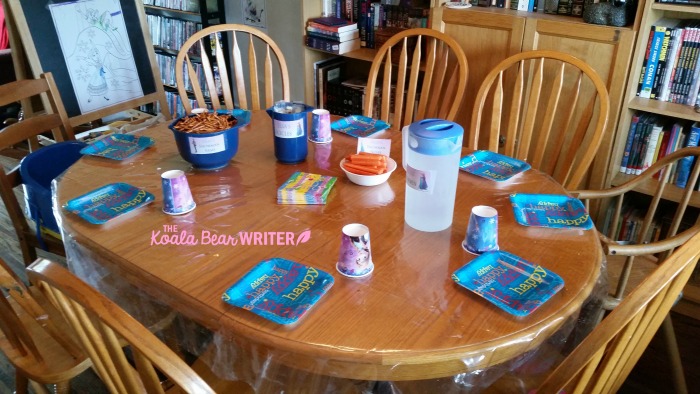 7. Games
Despite the fact that Sunshine's birthday is in February (which should be perfect for a frozen party!), we had a lovely sunny day here in Vancouver. So we had to create our own icy games…
Kristoff's ice stack lasted about five minutes before the girls were all saying they were too cold. I was impressed at how high some of them got their ice cubes stacked, however. The prize went to a five-cube tower, but the girls also made pyramids and worked together to build a wall.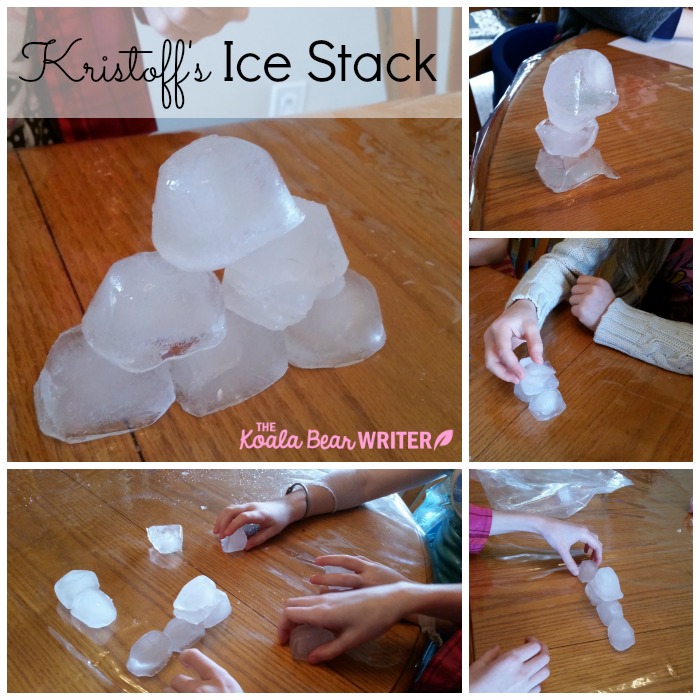 After that, I had all the girls grab their empty water cups from the snack and build a North Mountain for a snowball toss. We balled up recycled paper for snowballs and they lined up to knock over the "mountain." This game was probably the biggest hit of the party! A couple of the girls had really good hand-eye coordination, but they all had fun throwing snowballs.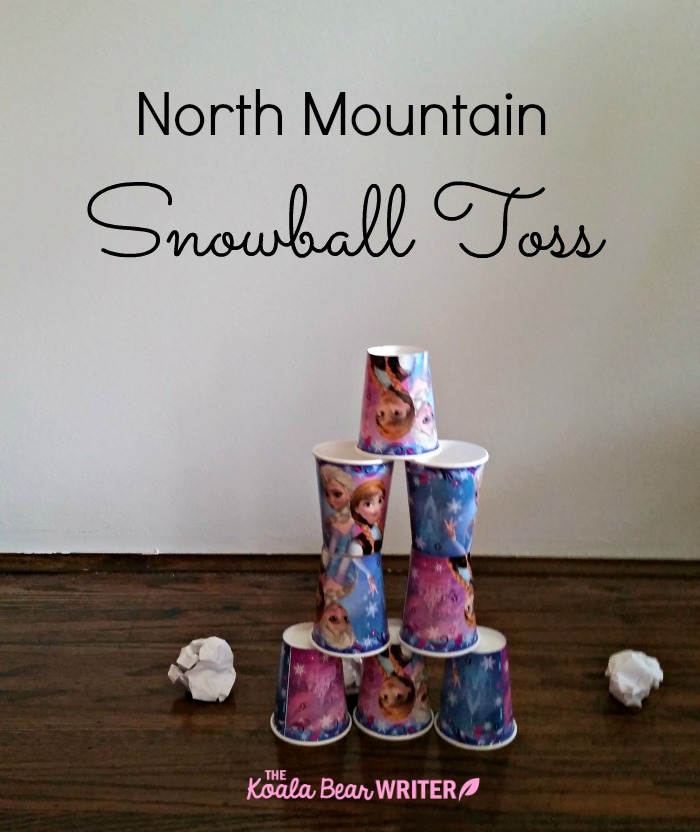 My husband rebuilt the mountain every time it got knocked over and I kept building more snowballs. When we had a big pile of snowballs, he yelled "snowball fight!" and was very surprised when all the girls began bombarding him with their snowballs. (I totally expected it. Sunshine told him later that he was Marshmallow.)
After our snowball fight, we pulled out chairs for musical chairs. I'd had the movie soundtrack playing quietly in the background for the whole party. Now I manned the music while the girls circled the chairs and my husband pulled them away as necessary. One of the girls got very competitive about it and they all had tons of fun. They were still playing when the moms arrived and didn't want to stop!
I also had our easel set up with Frozen colouring pages on it, in case someone finished their craft or snack early and needed something to do, or didn't want to play one of the games. No one was really interested in it, although they all started colouring when one mom suggested they form teams and have a colouring race while we were setting up the musical chairs.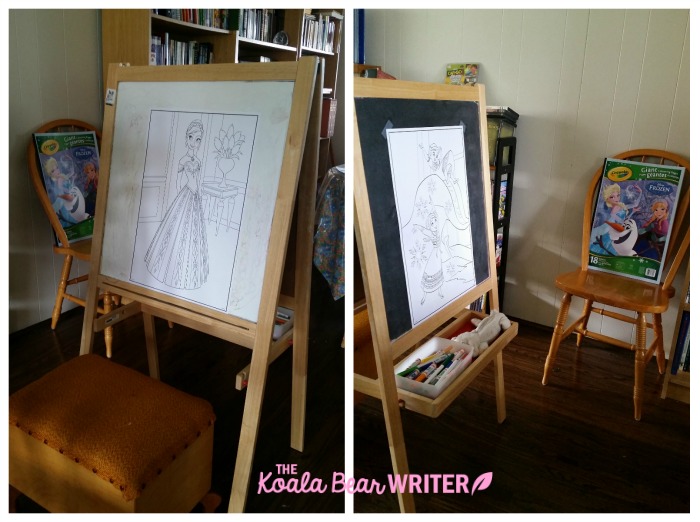 Then Sunshine opened her presents and the party was over. She handed out gift bags to her friends. Sunshine and Lily had decorated the bags before the party and they had a Frozen KinderSurprise egg, coloring pack, and sticker pack. Sunshine also made each of her friends a white or blue rainbow loom bracelet. And the bags gave me a place to put their party blower, button and Norwegian heart basket when they finished the craft.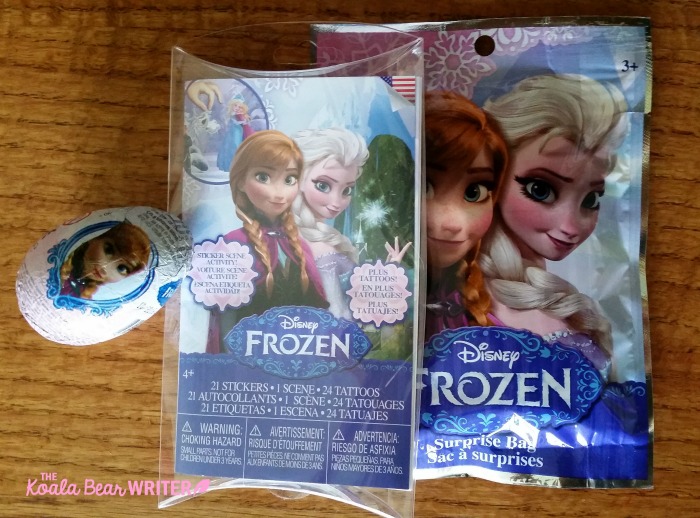 As I look over all the pictures and descriptions, it seemed like we did a lot at the party! It was really quite simple, though. We watched for party supplies on sale for about a month before the party, picking things up as we saw them. We played simple, classic games that most of the kids enjoyed. And I printed anything else we needed from Pinterest.
Overall, it was a very fun party! Have you ever thrown a themed party for your kids? If you're looking for Frozen ideas, check my Pinterest board!