Imagine traveling to a new country each month, and getting to experience the culture, language, and people of that country. That's exactly what World in a Box delivers to your child. This subscription box features a new country each month and provides children with STEAM projects, stories, fun activities and games to help them "travel" from home and learn more about their world. Jade and I recently checked out the Mexico box and she LOVED it.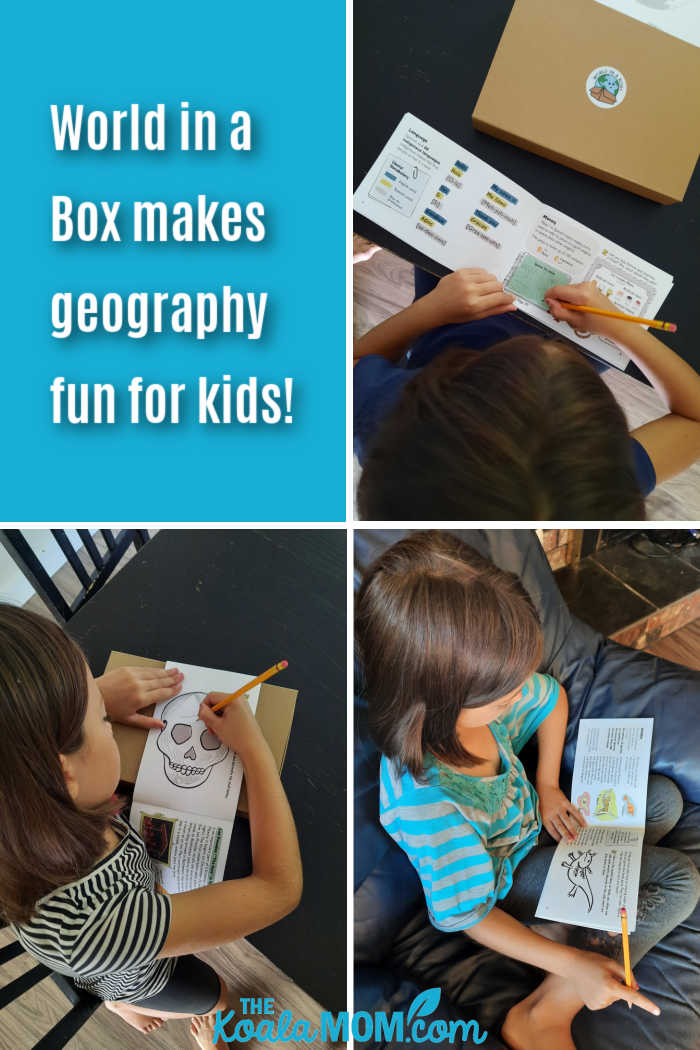 We received a complimentary World in a Box for the purposes of this review; all opinions expressed are my own.
What's World in a Box?
World in a Box is a Canadian subscription box for kids ages 7 to 10 that focused on geography and culture. I knew this would be perfect for Jade, who spent last year reading stories about and creating brochures for various countries around the world. She loves doing crafts and being creative, so the activities packed into this box drew her attention right away.
Learning about different countries helps kids appreciate cultures and people that are different from them.  By exposing children to different opinions, thoughts, and cultural backgrounds, you're encouraging them to be more open-minded later in life. Help your child become a better citizen both in their community and globally! ~ World in a Box
At age 9, Jade is doing most of her schoolwork independently this year. She happily got down her World in a Box each day and worked through the activities in the booklet. Her guide through Mexico was Patrick the Beaver. This adorable little stuffy was included in her box and also featured prominently throughout the pages of the booklet.
See What's in the Box!
Check out my unboxing video to find out exactly what was in Jade's World in a Box!
Let's Learn about Mexico!
Jade's guide to Mexico in this box is an engaging 38-page booklet. The pages are glossy and kid-friendly with lots of full-colour pictures and cute illustrations. Inside the first page is a checklist for kids to complete as they work through the activities in the book, such as
create your own pinata
create papel picado banners
play the memory game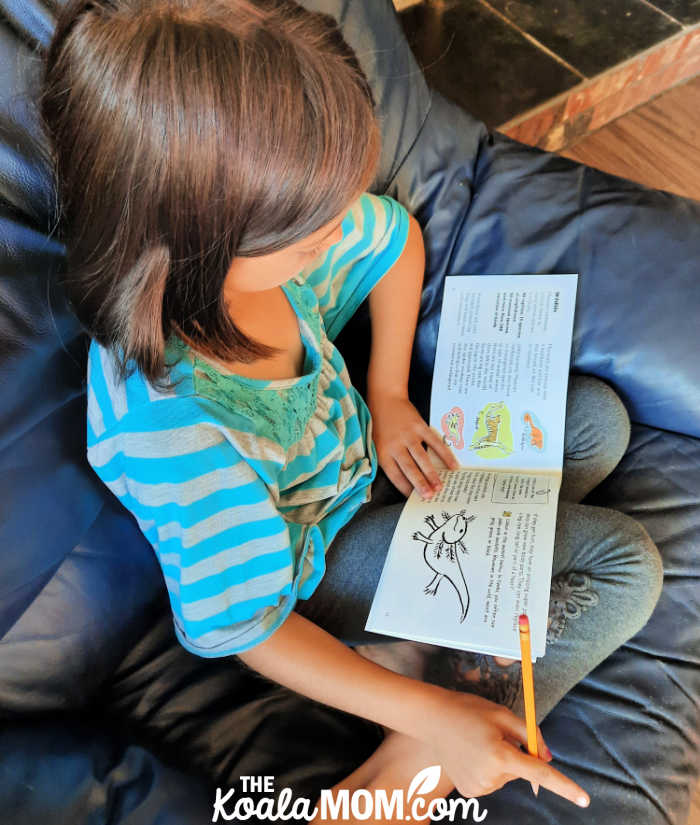 The booklet covers topics such as geography, language, money, wildlife, landmarks, art, culture, food and other fun facts. Jade had fun colouring a Mexican flag, doing a crossword puzzle, and designing her own sugar skull. This booklet also provided the instructions for the crafts included in the box.
Jade made her own mini pinata with the template, string and tissue paper provided in the box. All she needed was scissors, a glue stick and some tape. She filled her pinata with some candy from our cupboard and hung it on her bed. It's about the size of her hand, so it wouldn't take too many whacks to break it (if she wanted to). I'm sure this will give her some ideas for future birthday parties!
The other craft in the box was a papel picado banner. There's enough string and tissue paper included to make several banners. Jade made one yellow and green banner and hung it over her doorway. Again, this would be a fun way to decorate the house for a special occasion.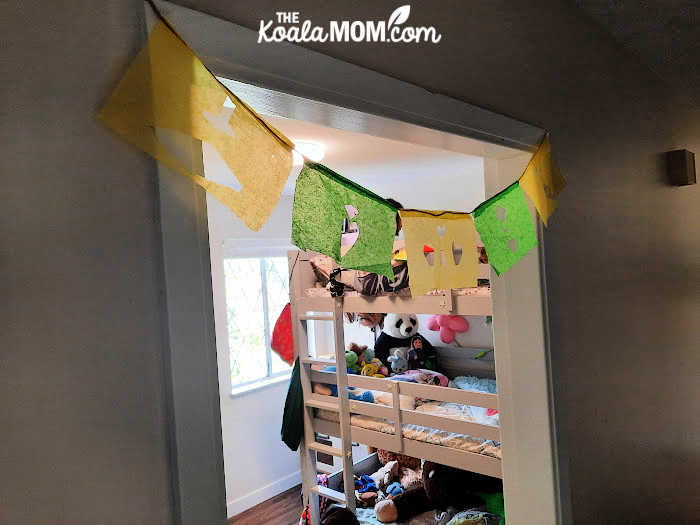 How to Use World in a Box
Jade used her World in a Box for social studies for the first two weeks of school this year. Each day, she read through a few pages in her Mexico booklet and did the activities she found there. As I mentioned, this tied in well with what she's been doing for her social studies curriculum both last year and this year.
If you have a child who enjoys crafts and activities like this, you could also just order World in a Box as a fun activity. My kids always love getting mail, so getting their own package in the mail every month is a wonderful surprise. In fact, when this box arrived, 4-year-old Joey was the one who found it at the door and wanted to open it right away. I had to put it away for a few days until I had a chance to look at it with his older sister. He was rather disappointed that the box wasn't for him.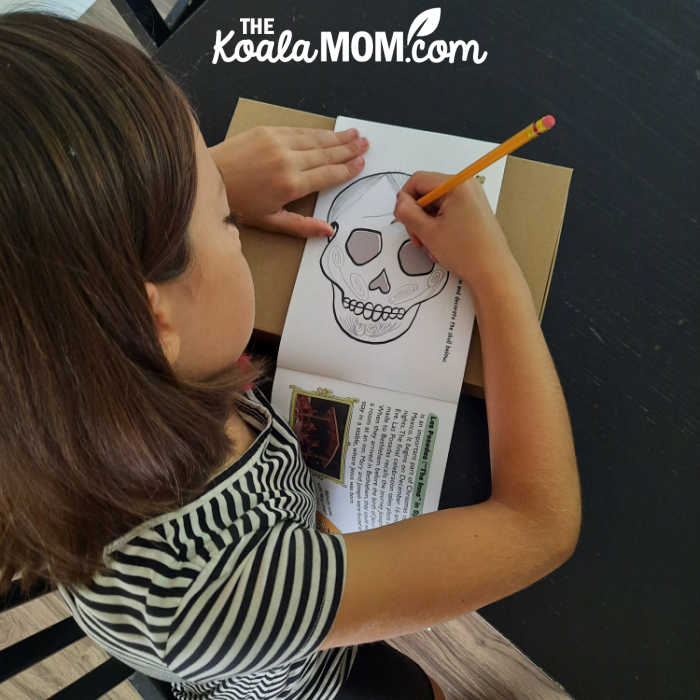 Meet the World in a Box Founder
Darya Yatskova is the founder of World in a Box. She chatted with me while we waited for our first box to arrive, telling me about her inspiration for this business and how it is "where my two passions meet. I've always loved travelling and learning about new countries and cultures. But arts and crafts are just as important to me! That's why you'll notice that a large portion of the box is actually handmade."
Order Your Own World in a Box
Drop by the website to learn more about World in a Box and order your own subscription for your child. You can also find more fun crafts from around the world for your child on the World in a Box blog.