In February we took advantage of Reading Week, some Aeroplan points, and a daughter who flies free because she's under two to plan a budget vacation in Mexico. We flew into Los Angeles, California, and boarded the Carnival Splendor for a one-week cruise to Mexico and back again. Here are my top ten memories of Mexico.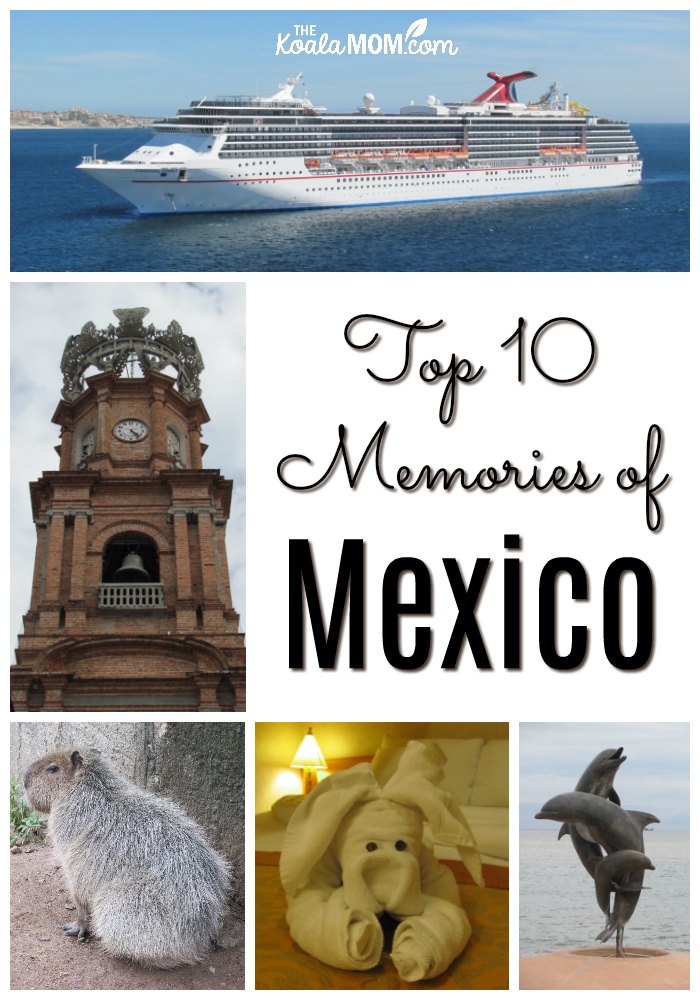 1.  The Carnival Splendor
We spent our week on the Carnival Splendor. Here, it's moored in the bay at Cabo San Lucas.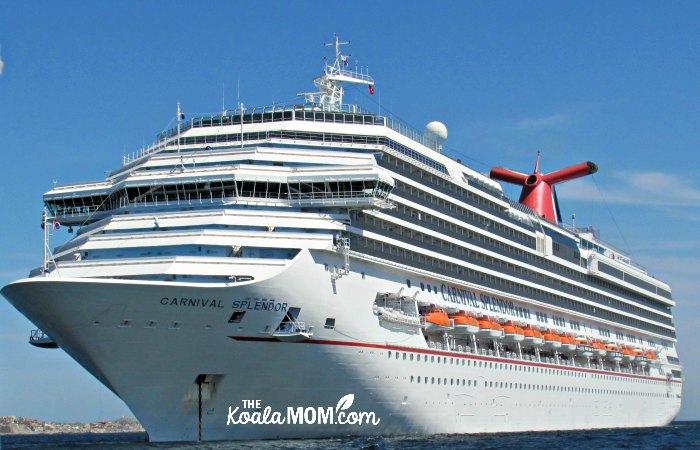 What we love about cruises is that we get a floating hotel. Our room stays the same for the entire week, but the activities and the views outside change. If you're traveling with kids, the consistency of the room (and everything else on the boat) is great. Sunshine (age 4) and Lily (almost 2) learned their way around the boat almost as quickly as I did.
The Carnival Splendor has around 1,000 crew and can accommodate 3,000 guests. It sails to Hawaii, Mexico, and Transpacific from Los Angeles, California. It has a mini golf course, multiple pools, water slide, outdoor movie screen, spa, kids' programs, and more.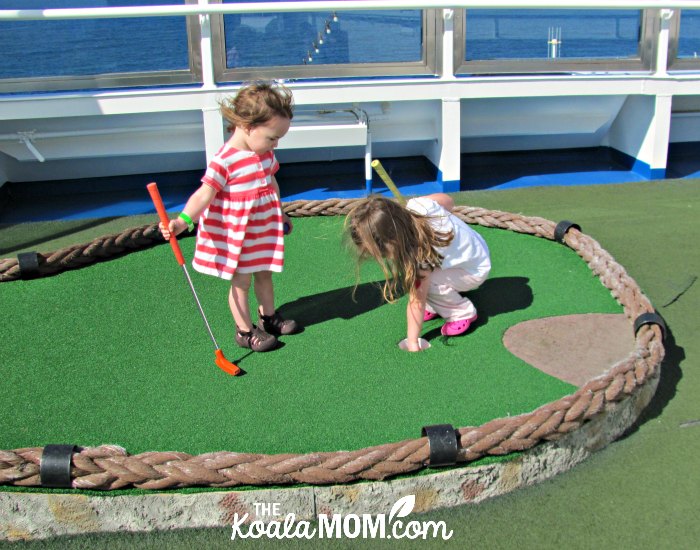 One day, while Sunshine was in the children's program and her dad was at the art auction, Lily and I just wandered around the boat together.  We rode the glass elevators up and down, ate ice cream, played with her dolls, and took some cute pictures.  (This also gives you a sense of the decor on the Splendour—those pink leopard-print polka dots were everywhere.  Oh, and notice the coffee cup…)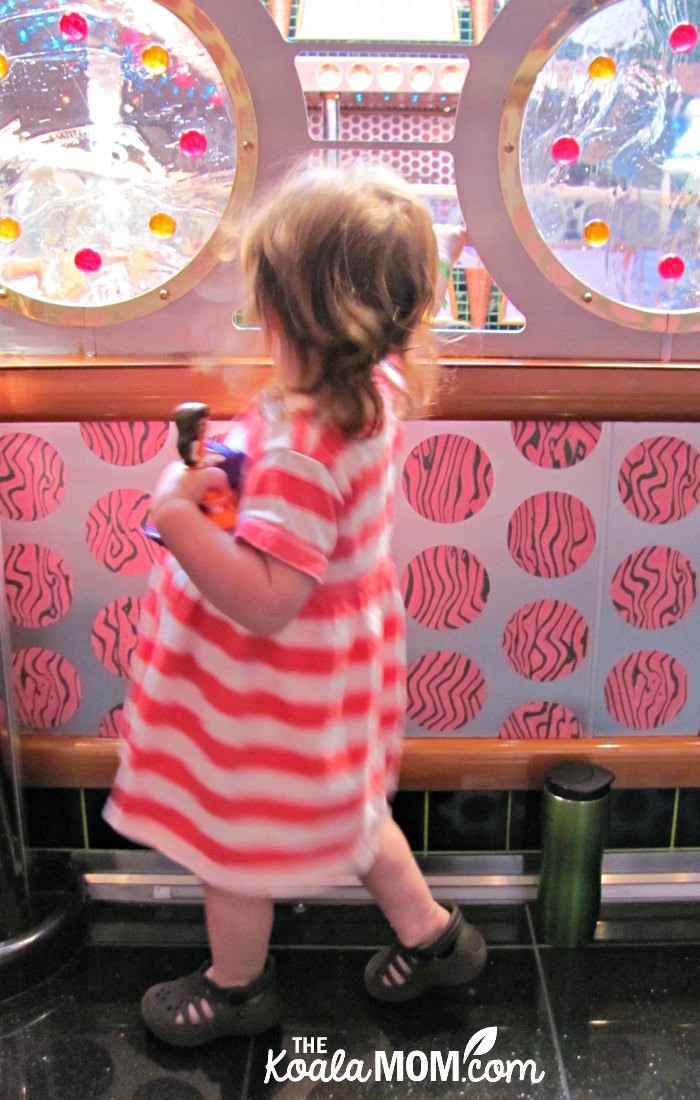 2.  Our room on board the Splendour
This was our cozy interior room on the ship. Sunshine had a fold-down bunkbed and Lily had a small crib. The room was a bit tight, but it was fun and exciting for the week we spent there. Behind me, we had a fairly large washroom and a set of closets in the hall for storing our belongings (including the girls' car seats which we'd brought along for the taxi to and from the airport!).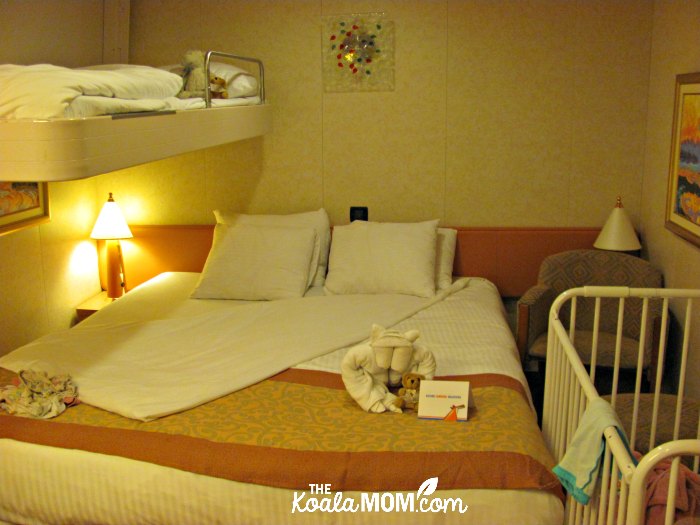 We learned on our Alaskan cruise that we didn't use the window very much. We spent most of our time out around the ship, exploring and playing. We were mostly in our room just for sleeping, so we didn't spend the extra money for a view or balcony. With kids, this made it easy to enforce bedtimes. Once the lights were out, it was dark and they fell quickly asleep.
The girls looked forward to coming to our room every night after dinner to see what towel animals our steward had left for us. We were always amazed by the cute creations.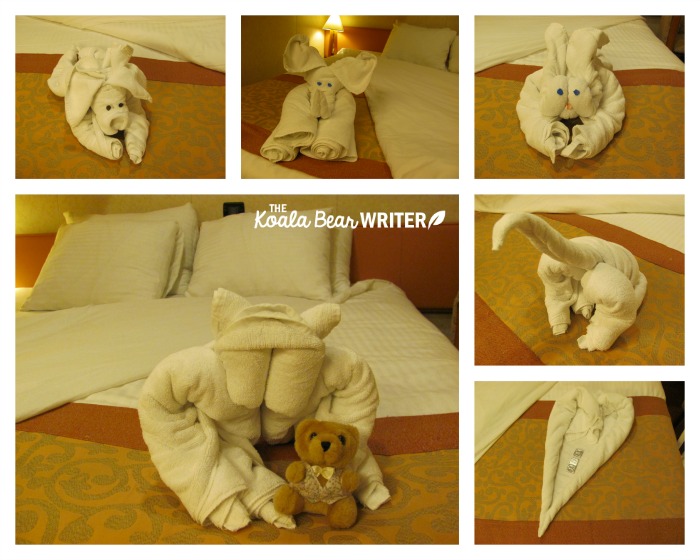 I looked forward to coming to our room because the steward also left chocolates for us.
3.  Lover's Beach in Cabo San Lucas
What is there to do in Cabo San Lucas? The beach!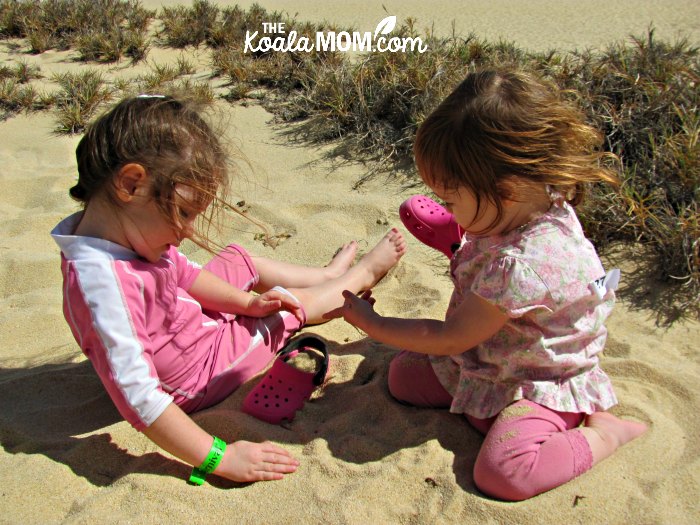 We hired a boat to take us around to Lover's Beach, where we hiked around in the sand, admired the rock formations, and then let the girls play for a while. I'm not sure how I managed to take this picture without any people in it, as it seemed like everyone from the ship had joined us at the beach.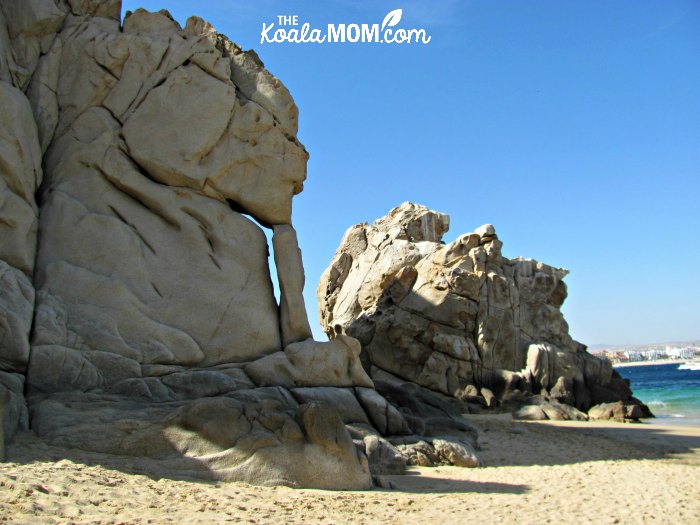 4.  Churches, Cathedrals and Saints
On our second day in Cabo San Lucas, we left the touristy waterfront behind to visit a church. When we travel, we like to get off the beaten path a bit and see places that others may not notice. While our vacation in Mexico wasn't a pilgrimage, we do like exploring faith monuments.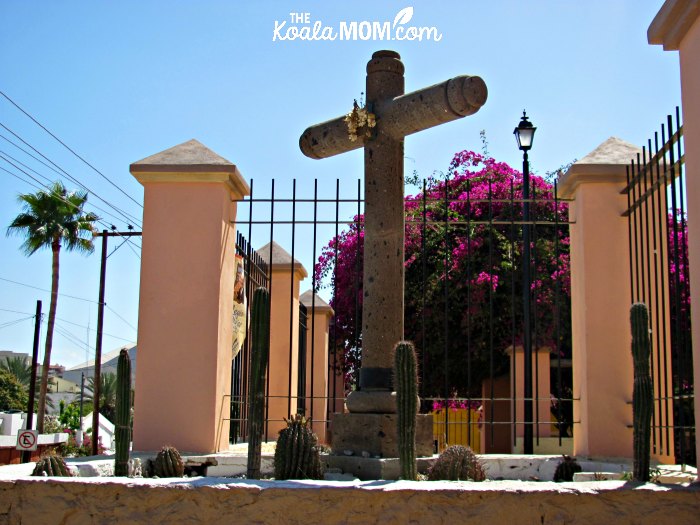 There wasn't a daily Mass happening when we wandered past, but the Church was open. This was so different from Canada! It was nice to wander in and take a few moments in the quiet to pray.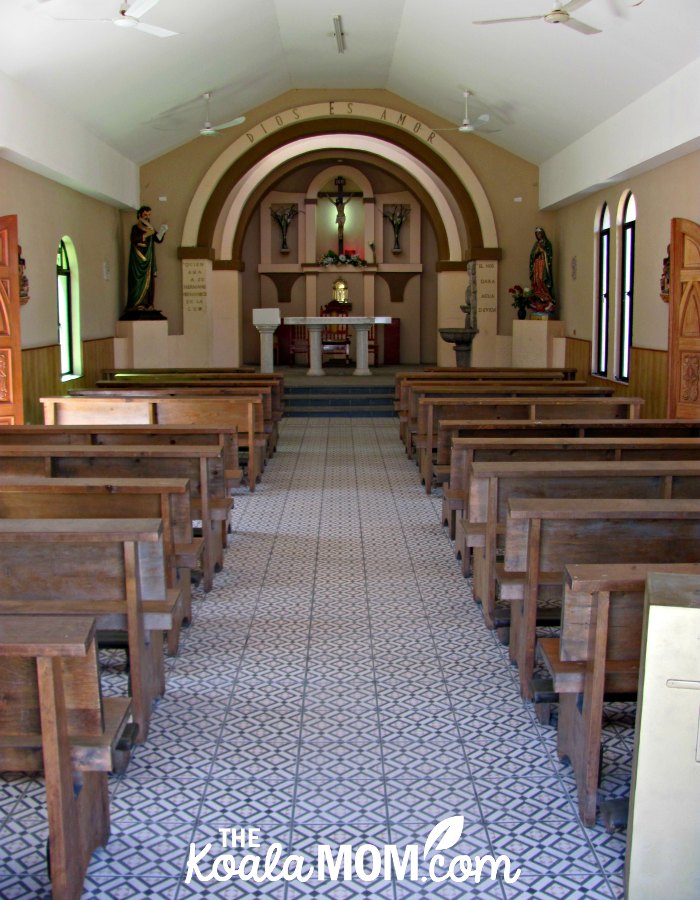 It was also neat to see all the shrines for Our Lady of Guadalupe. I knew little about Marian apparitions before visiting, but Mary has definitely won the hearts of the Mexicans. We returned home with a couple souvenirs of Our Lady of Guadalupe. If we ever visit Mexico again, we'd definitely like to include Guadalupe in our itinerary.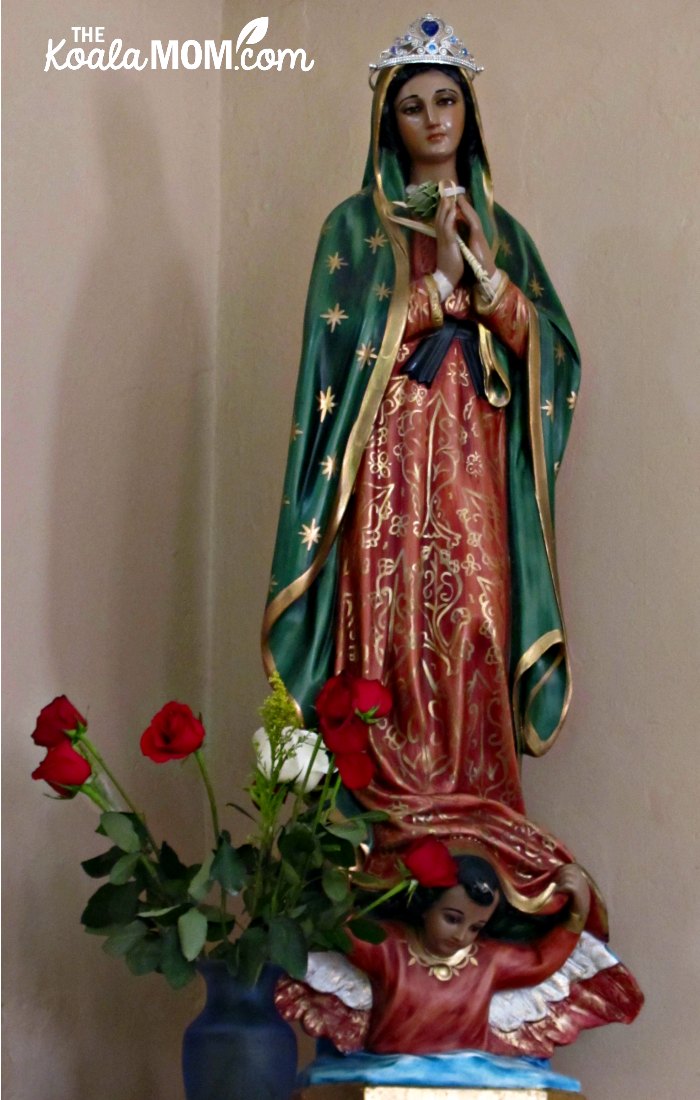 5. Hiking around Cabo San Lucas
We hiked up a viewpoint and had a snack while admiring the city. To our right, the boat was out of sight behind the condos and hotels of the waterfront. In the distance ahead, we could see the bare brown hills of Mexico.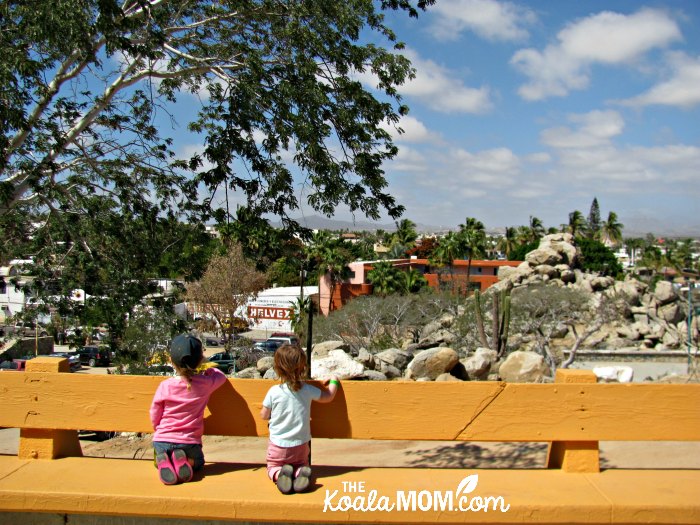 While there are plenty of tours we could have booked from the boat, we've found that one of the best ways to explore a city is on foot. It was pretty easy to get around Cabo San Lucas by walking, even with two little girls in tow. We found the streets fairly wide and quiet (once away from the docks). Since we were traveling on a budget, using our feet helped us save money (and walk off some of the excellent food we were eating on our cruise!).
Taking some online Spanish lessons before our cruise would have helped us as we wandered around town! Even knowing a few local Spanish phrases or words would have made a difference as we tried to read signs or ask questions of locals.
6.  Viewpoints in Puerto Vallarta
For our day in Puerto Vallarta, we hiked into the city and then hired a taxi driver to show us around. We're not very good at negotiating and striking a deal, but we did manage to talk our taxi driver down a bit. If you do like bargaining, I'd recommend getting away from the cruise docks and then finding a taxi, as they'll be a bit cheaper around the city.
As he drove us through the city, our taxi driver stopped at several view points to tell us about Puerto Vallarta. It was like having a personal tour guide. If you look very close, you can see the Splendor tucked in behind those three office towers on the left.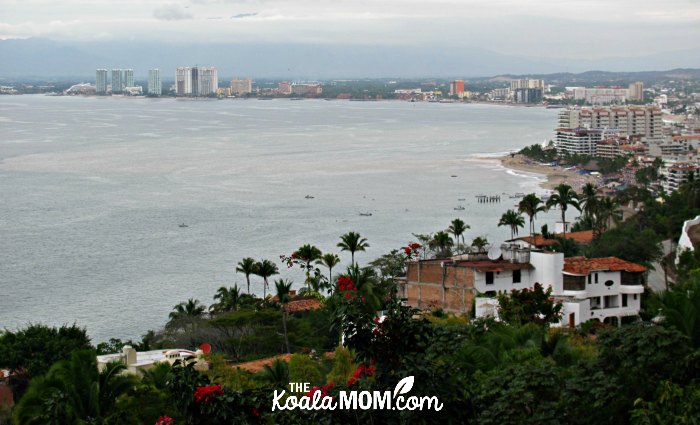 7.  The Puerto Vallarta Zoo
We took the girls to the Zoo in Puerto Vallarta and spent a fun hour exploring. The Zoo was fairly quiet while we were there.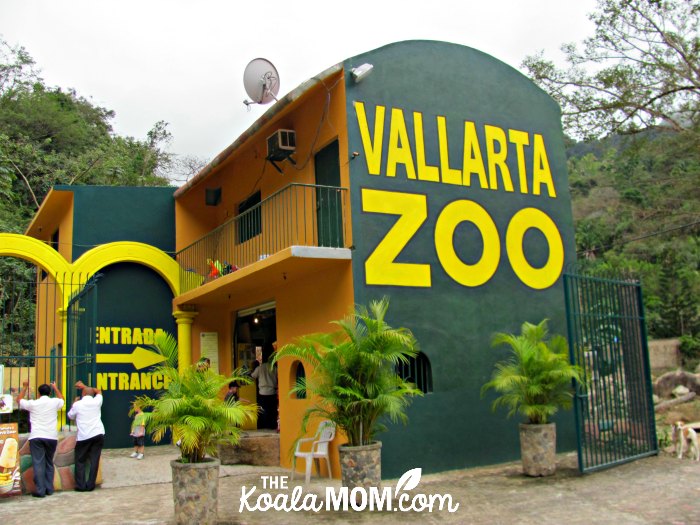 I found the English translations of the signs about all the animals to be extremely funny. (It was very nice to have the signs in English for tourists!) Here's a sample: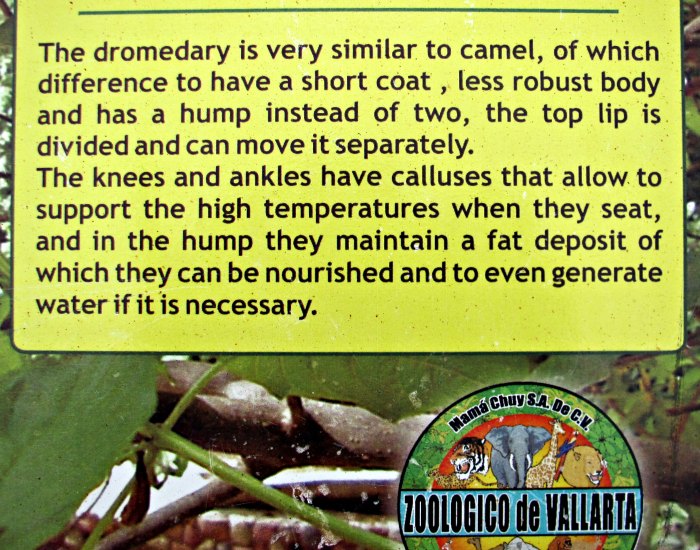 The Puerto Vallarta Zoo had the usual lions, crocodiles, zebras, camels and baboons. One of my favourite animals is the capybara, which always reminds me of Bill Peet's book Wump World. There was also a unique white or albino deer.
We also enjoyed the design of the zoo. The paths made it easy to keep little kids close. The brick walls featured colourful stones. In some places, the zoo designers used the natural landscape to create enclosures for the animals, such as a bridge over a valley where we could view the deer below us.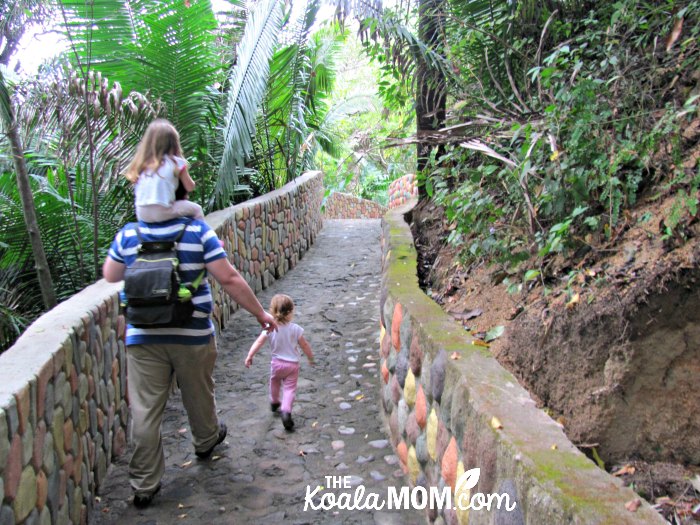 8. Sculptures and Sand Art
After visiting the Zoo, we had our taxi driver drop us off in downtown Puerto Vallarta. We wandered there via foot, checking out the local cathedral and then heading down towards the waterfront. Here, we stumbled on a local sand sculpture festival. The sand creations were stunning!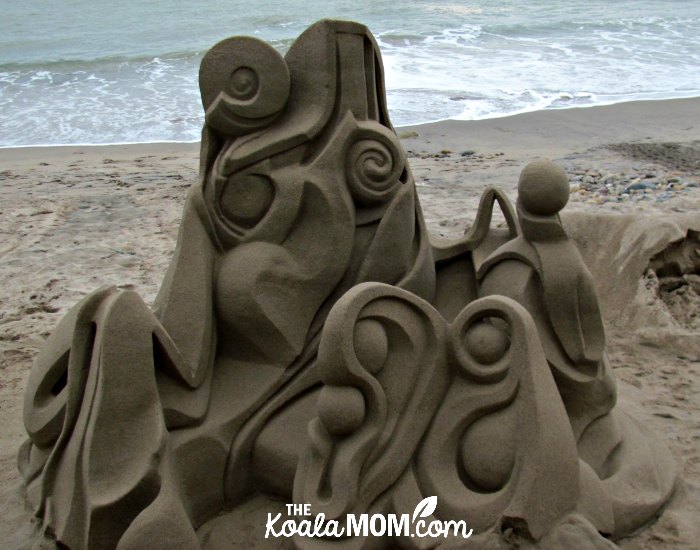 There was even a sand sculpture of Our Lady of Guadalupe: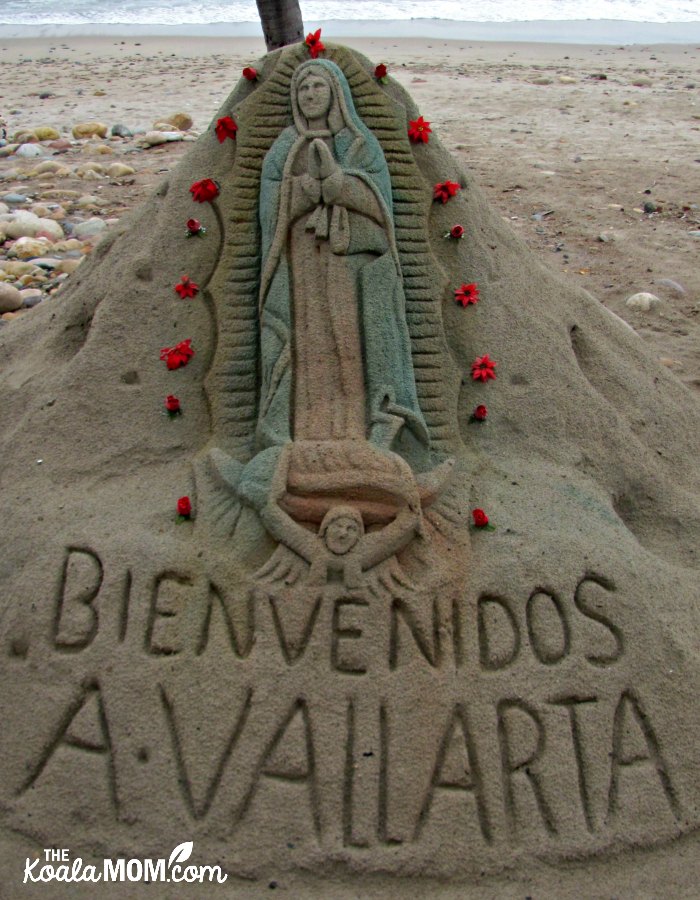 Aside from the sand art, there were quite a few permanent sculpture along the waterfront. The girls loved exploring these statues. It was fun just to wander and see what we found around the next corner. As we had in Cabo San Lucas, we enjoyed just following our feet and finding out more about the city that way.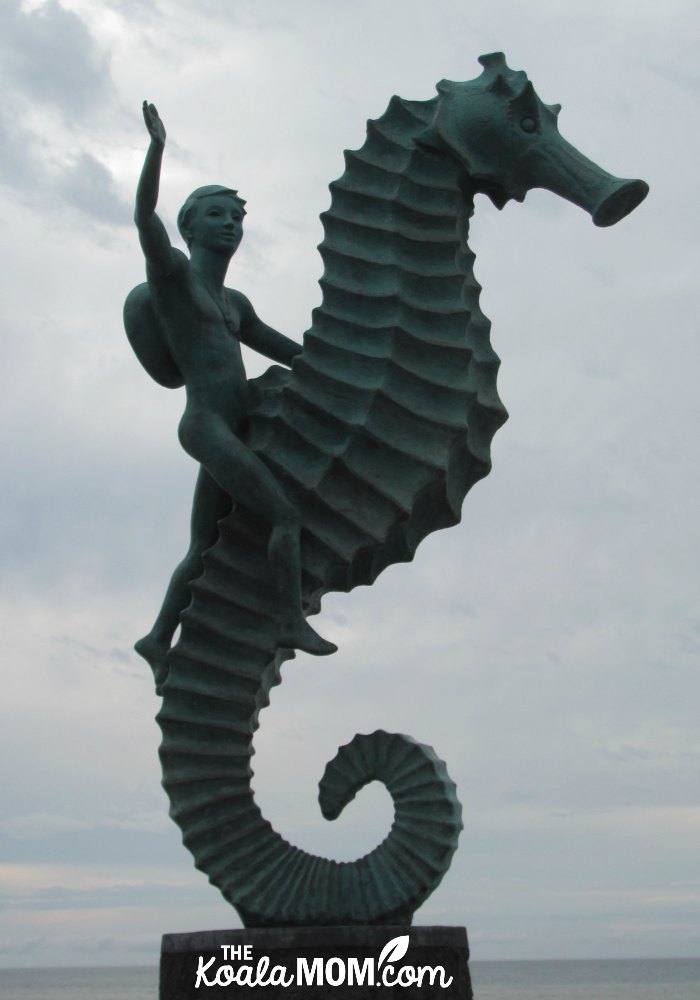 9. The Food
The food on the Carnival Splendor may be the last item on my top ten list, but it certainly wasn't the least. I was looking forward to the meals on the cruise ship from the moment we booked our tickets. We picked the anytime dining once again for this cruise, so that we could eat when the girls were hungry.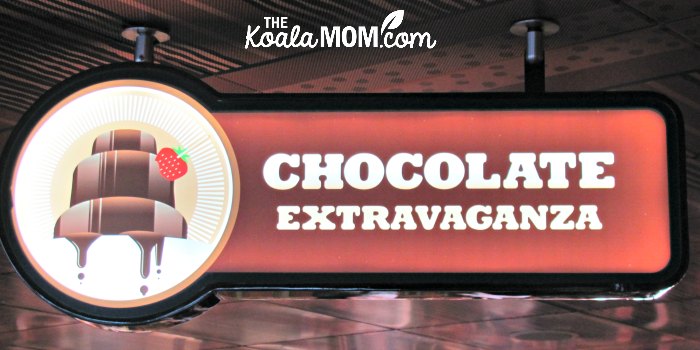 A cruise is great with small kids because there is food available somewhere 24/7—even if it's just soft serve ice cream. (And nobody was complaining about that!) My favourite day was the Chocolate Extravaganza. It was a buffet of chocolate: chocolate fondue, chocolate pudding, chocolate squares, chocolate cookies, chocolate cake… your favourite chocolate anything.