The concept of working remotely and traveling is not new. Millions of people worldwide have already experienced numerous advantages of switching countries, exploring new cultures, and making friends internationally. When you are on the road, you have a chance to learn, evolve, and soak up every opportunity the world has to offer. However, many people are hesitant to try this lifestyle because they have children who attend traditional schools. They don't know about roam schooling, a rather new but promising concept that allows learning, traveling, and spending quality time together.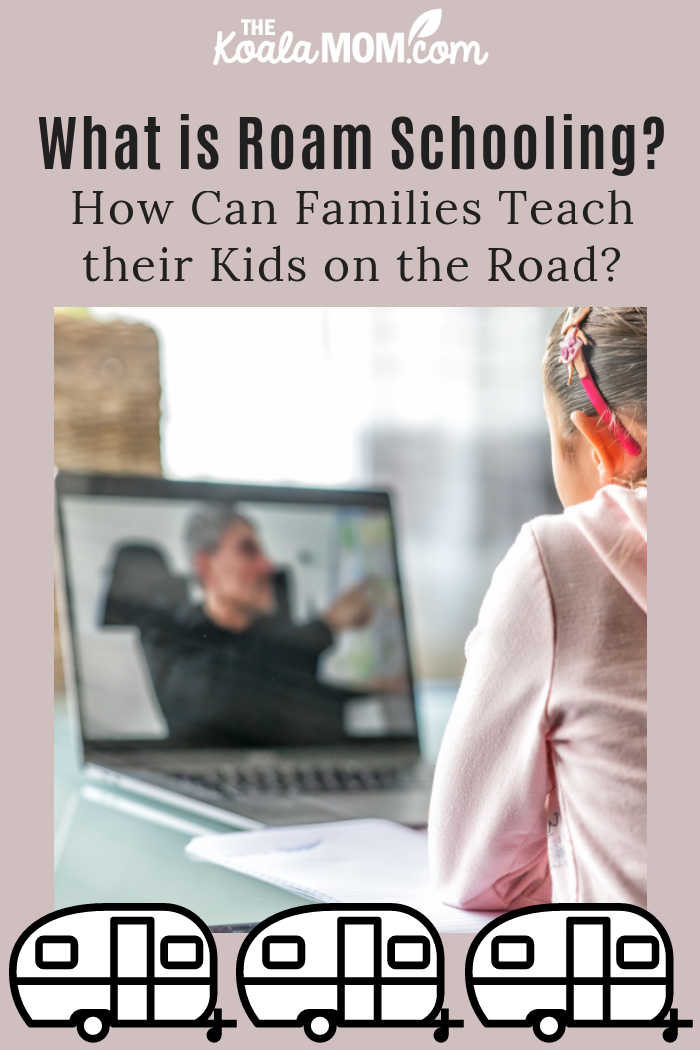 Here are tips for how a digital nomad family can organize education while traveling.
What is roam schooling?
While most of you know who a digital nomad is, the terms "roam-schooling" or "skoolie" are relatively new. These are forms of homeschooling where children learn while traveling instead of studying from home. And the only difference between skoolies is that these are families who decided to transform old school buses or large RVs into fully equipped and furnished homes on wheels. They have air conditioning, the Internet, and other benefits of civilization but also a chance to roam from one city to another without any strings attached and gain quality education.
Pros and cons of Homeschooling on the Go
Roam schooling sounds romantic, doesn't it? Don't rush to pick up the children from school because homeschooling, especially on the go, is not for everyone. To help you make the right choice, here are some pros and cons of remote learning.
Pros:
Cons:
How to Organize Roam Schooling
We are used to the fact that road trips take place only during holidays. But isn't it great to explore new places at any time? You can easily implement fun teaching activities to your routine. Here are some tips for roam schooling:
Technological Solutions that may Help
The tips above can greatly simplify the process of mastering roam schooling programs and curriculums. You may also want to consider using modern software designed for those who study remotely. For example:
Final thoughts
While the traditional approach and live communication with classmates play an active role in education, they shouldn't become a decisive factor when considering the nomadic lifestyle. Homeschooling has lots of advantages and when using the tips and instruments above, you will surely organize the learning process without compromising its quality.
Follow some roam schoolers for tips and ideas:
Have you ever considered roam schooling or learning on-the-go? Do you know anyone who has done it?
Photo by Giovanni Gagliardi on Unsplash.