We can finally claim we have reached a period in our history when learning is widely accessible and mostly free thanks to modern technology. Homeschooling and distance learning are becoming more popular for a variety of reasons, and more academic resources are now available to students who chose to learn from home. The educational content we find online these days is just as good as any college curriculum in terms of quality, so maybe this is the future of learning. Let's take a look at some of the best resources your and your children can use for everyday learning.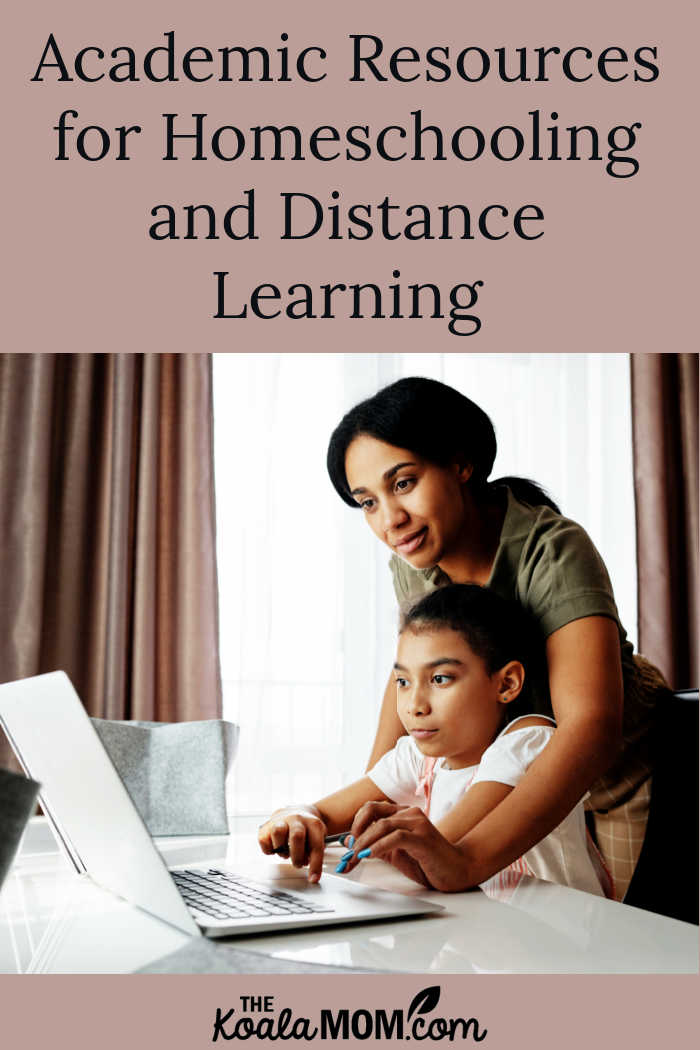 You can learn anything online these days, from fixing appliances to repairing your roof and learning new languages. Just by googling what you want to know, a whole new world of possibilities opens up in front of you with sites like KhanAcademy, Duolingo, or Masterclass. Each student can choose any course or academic resource and gain valuable knowledge about science, filmmaking, or even world-class cooking and be tutored by renowned experts on these subjects. There are literally hundreds of great sites and affordable tools that provide excellent value for their pricing options.
Many top corporations and brands praise these specialized learning websites and the quality of their content and their service. Everything a student learns can make him grow as a person, and these online websites demonstrate the important of lifelong learning as anyone can learn anything. With the help of additional tools like plagiarism checkers or editing tools found on sites such as Edubirdie, even written assignments won't be that difficult for you. Besides, these interactive learning sites will help you develop working, social, and communication skills needed for success in life.
Here are some websites to explore in your online learning adventures.
Khan Academy
Khan Academy provides free online courses and interactive exercises on nearly every topic imaginable. Math, biology, chemistry, physics, finance, and history are among the disciplines offered for free online instruction. There are brief video segments on each subject, as well as interactive tasks that allow students to put their new knowledge into practice. Whatever you're child's interest or hobby, you are sure to find more information about it here.
Exploratorium
This center of children's science in San Francisco offers a large selection of free activities, movies, printables, and interactive online resources on a wide range of scientific themes. Children can dive into websites, apps, activities and more through the online Exploratorium, browsing by either subject or content type.
Steve Spangler Science
Steve Spangler Science is a fantastic source of inspiration and instructions for scientific experiments to conduct at home or in the classroom. It contains fascinating videos of experiments and science fair projects, and printed directions. You can also order science kits to bring the hands-on experiments (and fun!) home.
XtraMath
XtraMath, a non-profit organization committed to math accomplishment, provides free math videos, lessons, and exercises, as well as progress reports and tools for teachers and parents. Whether your child is struggling in math or wants to work ahead, there's resources here to help them.
The Learning Network
This NYT blog offers free standards-aligned daily lessons on civics, social studies, history, and other current news and events subjects. Quizzes, games, and a student version of the New York Times crossword puzzle provide additional possibilities for studying in the classroom or at home.
HowtoSmile
How to Smile is an award-winning, free resource for teachers and parents that includes over 3,000 scientific and math exercises. The high-quality, hands-on math and scientific activities are aimed specifically at kids in "out-of-school learning contexts," such as after-school programs, zoos and museums, and homeschoolers.
Project Gutenberg
Project Gutenberg is a wonderful resource for expanding your home library on a budget, with over 45,000 free eBooks, including a huge selection of classic children's literature.
NASA for Students
The NASA website has a special area for students that contains a fantastic free library of STEM, aeronautics, and space exploration materials, which include activities, films, and games for students in grades K–12.
Coursera/edX
The online open courses like Coursera and edX may be a fantastic method for high school students and advanced learners to push themselves with college-level courses. Courses from world-class colleges such as Harvard, Yale, and MIT are available for free to anybody, anywhere.
For more science resources for children, check out my List of Homeschool Science Resources!
What are your favourite online academic resources for students of all ages?