Since moving a province away from our families, my husband and I have tried hard to keep our daughters connected with grandparents, aunts and uncles. We phone or Skype regularly. We encourage them to write letters (and my dad has been great about writing back). When we visit, I take lots of pictures to include in our annual photo book. Now, we have a new way to help our kids feel connected with their extended family. MagneTree Books is a cool new personalized magnetic children's book.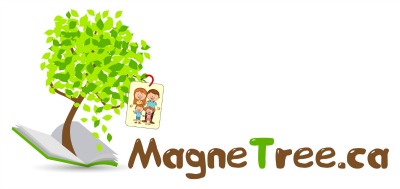 MagneTree Books launched their successful Kickstarter campaign in May 2015. Their goal was to change the way children interact with and relate to their family members. The books are designed to make sure children grow up knowing their relatives by incorporating family photo magnets into the story.
My daughters have several other magnet books they enjoy playing with. It's great to see them interacting with the story and adding their own imagination to what's happening on the page. I love the way MagneTree books can be personalized for either a girl or a boy. You can buy new magnets later as your family grows and changes. (Okay, the uncles might not look that different in five years, but the cousins sure will!)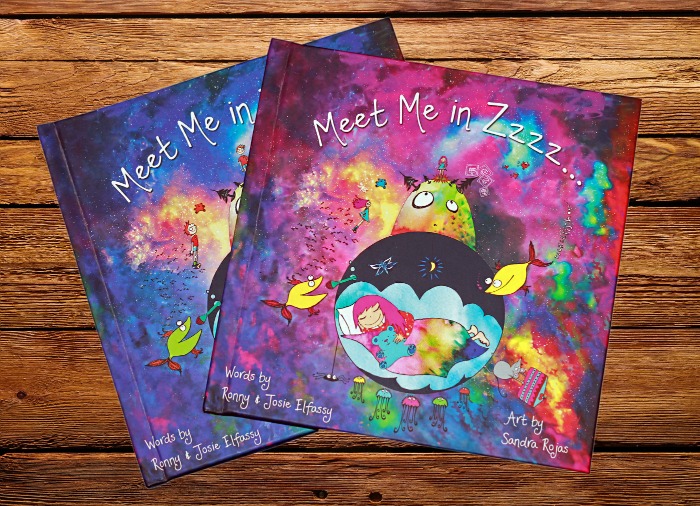 In the first story, titled Meet Me in Zzzz…, the main character meets different family members in his or her dreams. Your child can move the photo magnets from page to page and experience different stories with different family members.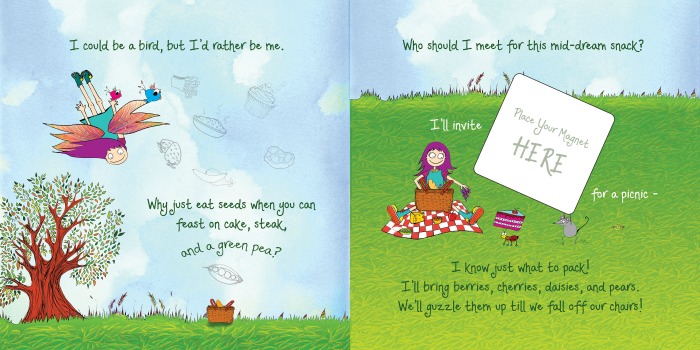 My girls love seeing pictures of their cousins and other family members on the fridge. They have great fun with the magnet book. The rhyme and rhythm of the story also makes a fun read. Sunshine can read these books to her sisters, but there's also enough happening on the page to keep Jade's attention while we're reading.
These books were created by two siblings who wanted to bridge the distances between their families. The stories are all written by co-founders Josie and Ronny Elfassa and illustrated by Sandra Rojas. Sonja's child-like imagination, incredible technical skills and attention to detail all combine to create a visual world of wonder.
Josie is a mompreneur with an Honours BA in Professional Writing & Communications. She has many years of experience in copy writing and creative writing. Ronny has an MA in International Development and a strong background in finance and project management. Plus they have two cute nephews who like reading books—which was the inspiration behind this project.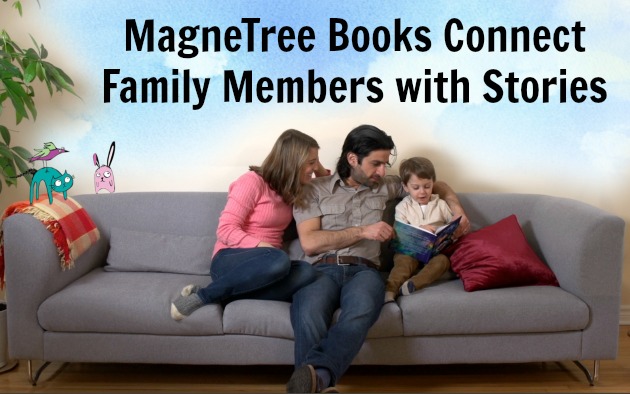 For more information about the books, or to order one for your child, visit the website.
I received a copy of Meet Me in Zzzz and a set of magnets in exchange for this review; all opinions expressed are my own.