Embarking on a family adventure in Europe can be the experience of a lifetime. This continent, steeped in history and bursting with diverse cultures, offers endless possibilities for exploration and discovery. From the majestic peaks of the Swiss Alps to the sun-drenched beaches of the Mediterranean, from the fairy-tale castles of Germany to the bustling streets of London, there's a treasure trove of experiences waiting for you and your loved ones.
Planning such a grand adventure may seem daunting at first, but with the right guidance, you can create an unforgettable journey that will enrich your family's life and create bonds that can last a lifetime. Let's dive into planning your family's ultimate European adventure!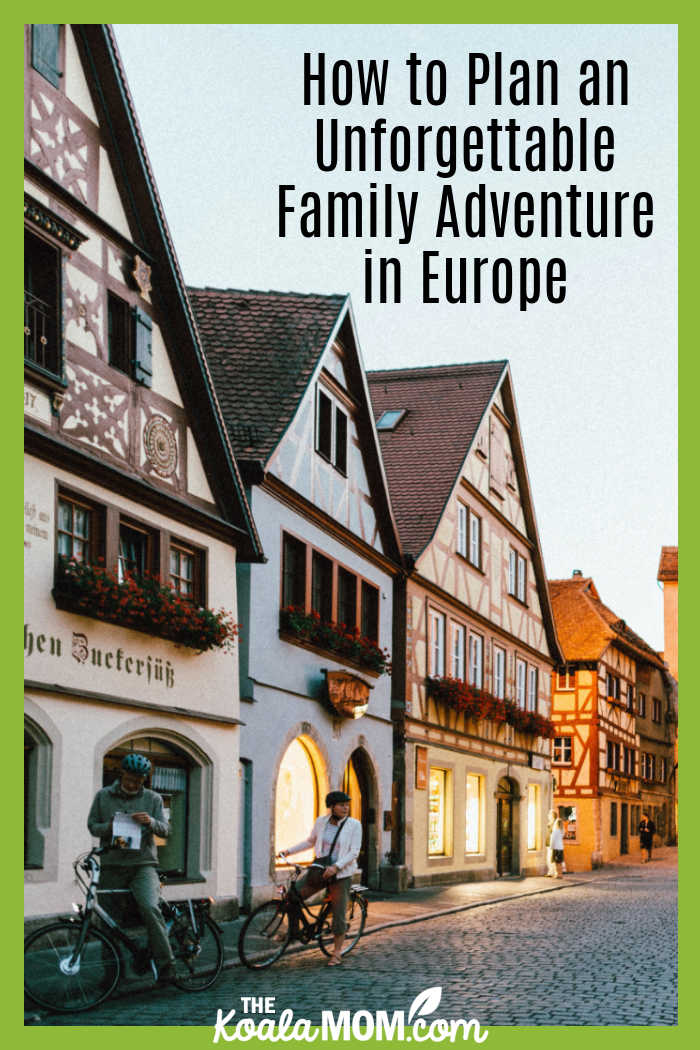 Deciding on Your Destinations
While Europe may seem relatively small compared to other continents, it's densely packed with a variety of countries, each offering its own unique culture, history, and attractions. Start by making a list of countries you and your family are interested in.
Consider factors such as language, cultural heritage, historical significance, and natural beauty. Remember, it's not about trying to cover as many places as possible, but about immersing yourselves in each destination and creating meaningful experiences. Narrow down your list to a few countries that resonate with your family's interests and preferences.
Choosing the Right Time to Visit
Europe experiences different seasons throughout the year, each offering its own charm.
Summer is usually the peak tourist season, with warm weather and longer days perfect for outdoor activities. However, it also means larger crowds and higher prices. Spring and fall can be great times to visit, with milder temperatures and fewer tourists. Winter, on the other hand, can be magical with festive Christmas markets and skiing opportunities in some countries.
Consider your family's schedule and preferences when choosing the best time to visit. If you want to experience a particular event or festival, make sure to plan your trip around it.
Transportation and Accommodation
Once you have your destinations and preferred time of travel, it's time to start planning the logistics. Europe has a well-connected transportation system, with trains, buses, and budget airlines making it easy to get around. You can book most transportation online, whether you're flying from London to Prague or catching a taxi from Bratislava to Vienna.
When it comes to accommodation, consider options such as vacation rentals or Airbnbs, which can offer a more authentic and budget-friendly experience for families. You can explore different areas and neighborhoods, and have more space and flexibility for meals and downtime. Most AirBnB hosts are also locals who are knowledgeable about nearby attractions and places to visit and can help answer any questions you may have.
Planning Activities
Europe offers endless opportunities for family-friendly activities. Depending on your destinations, you can choose from a variety of cultural experiences, such as visiting museums, historical landmarks, or traditional festivals. Outdoor enthusiasts can enjoy hiking in the Alps or exploring national parks. For some fun in the sun, head to the beaches in Greece or Spain. Don't forget to include some downtime and relaxation in your itinerary, as well as opportunities for local cuisine and shopping.
On the other hand, if you're feeling overwhelmed with planning, consider booking a guided tour or using a travel agency specializing in family adventures. They can take care of the logistics and recommend activities and experiences that cater to your family's interests and needs.
Preparing for Your Trip
Before embarking on any international trip, it is crucial to ensure that you possess all the necessary documents. These include valid passports, travel visas (if required), and any essential vaccinations. Additionally, it is advisable to acquaint yourself with the local customs, etiquette, and potential language barriers of your destinations.
When picking luggage and packing, strive to strike a balance between efficiency and minimalism. Consider the activities and weather conditions of each location to optimize your choices. Furthermore, don't overlook the importance of creating a comprehensive budget for your journey. Take into account transportation, accommodation, meals, activities, and souvenirs in order to have a delightful and well-planned trip.
Embracing the Unexpected
While planning is crucial for a smooth and enjoyable family adventure, one of the delights of travel lies in the unexpected. Discovering a charming local café, stumbling upon a street festival, or making friends with locals, all contribute to your journey's uniqueness. Be open to altering your plans and seize opportunities that arise spontaneously.
Lastly, remember the goal of this adventure is not merely to visit places, but to build lifelong memories with your family. Embrace each moment, cherish the shared experiences, and revel in the joy of exploring Europe together.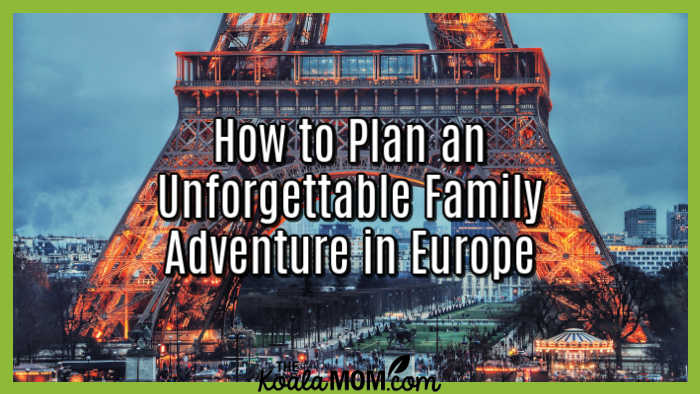 In conclusion, planning a family adventure in Europe is an exciting endeavor. It allows you to immerse yourself in the rich tapestry of cultures, histories, and natural wonders that Europe has to offer. While the planning process may seem daunting, remember that it's a part of the journey. Every decision you make, from choosing your destinations to arranging logistics, is a step towards creating a unique and unforgettable experience for your family.
Keep in mind to embrace the unexpected, and cherish each moment of this grand adventure. After all, it's not just about the places you visit but the memories you make together that truly make the trip worthwhile.