Luggage is an essential aspect of every trip; the right suitcase can make a trip so much easier and the wrong luggage can make travel more difficult. It's important to carefully consider where you're traveling and your mode of travel, as well as who is traveling in your group, so you can pack the right luggage for each person and place. Choosing the right luggage for each family member for your upcoming vacation can be daunting, but this post will provide tips.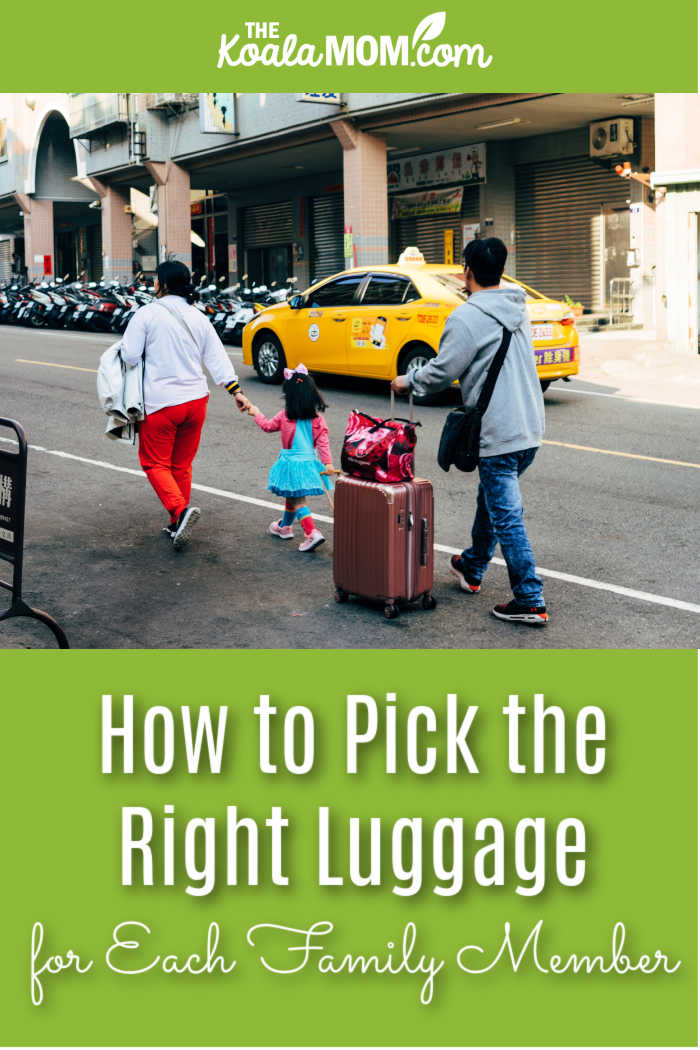 When I went to Australia as a young adult, I'd never heard of a "backpacker" before. To me, "backpacking" was how my family spent our summers hiking through the Rockies with our tent, food, and all other supplies on our backs. As I would be traveling by plane, train and bus while Down Under, I packed a large duffel bag for my first trip abroad.
I regretted that choice soon after arriving in Australia, as my duffel bag was very heavy and awkward to carry between train stations and hostels. I debated getting myself a good-quality backpack, but my duffel bag had been a gift so I didn't want to ditch it. I toughed it out for the entire summer with that very heavy, awkward duffel bag, but I never made that mistake again.
Consider Travel Needs
Travel needs differ with each family member, and assessing them is the first factor you should consider when picking the right luggage. How long is your trip? Who is going on it? How does each member of your family typically pack?
For example, men are usually light carriers, and they can explore this article for the best carry-on for men. Men often prefer something that can fit all their items at a go. They may be less concerned about lost luggage and more able to survive with whatever they are wearing.
However, women usually have more to carry, from clothes for different occasions to essentials for the rest of the family. Mom could require more than one suitcase or a giant one that could fit all the necessary gear, souvenirs, clothes and more. It's also essential to have a good-sized carry-on to pack any essential items (such as medications and one change of clothing) in case of lost luggage.
When choosing luggage for the kids, consider whether the children should share luggage with each other or a parent or have their own luggage. A baby or toddler who requires diapers, extra outfits, and more may need the largest suitcase in the family. Alternatively, a couple preschoolers could share a suitcase as they are less likely to need a large amount of outfit changes but may require more space for a few toys to keep them busy on the trip.
Don't forget to factor in space for souvenirs to bring home. It's a good idea to choose small, easily packed items to purchase as mementos of your trip, but you never know what great deals you may find in another country.
Mobility
Luggage can be heavy to carry around on your own (as I discovered with my duffel bag!), so consider investing in luggage that has smooth rolling wheels and high-quality handles to ease your mobility. This is especially important if you are traveling with younger kids who may get tired and want to be carried as well. Some kids' suitcases come designed so that the children can ride on them through airports or along sidewalks.
It's worth investing in high-quality luggage with intact wheels that will not get damaged when you roll them on hard floors or rocky pathways. Consider what airports you are flying through (how far is it to get from one gate to another?) and how far you may have to walk to get to hotels. Even with taxis or transits, you may end up carrying kids and luggage some distance. Ensure your luggage is up for that.
Durability
Pick luggage that would last you and your family members a while. Travel destinations offer you various conditions that could put your luggage to the test of time. And we all know that airline luggage handlers aren't terribly gentle. Therefore, consider luggage that can withstand harsh conditions and go for various travels.
Plus, you'll want luggage that will last you for numerous trips. Choose a few pieces of high-quality, good-sized luggage to carry all your items and be durable enough since you will take more family trips in the future.
Material Type
The type of material for your luggage you carry matters the most because some materials are light to carry. Some materials are timeless and fashionable. Recently, suitcases have been created from lightweight plastic such as polycarbonate composite or acrylonitrile butadiene styrene. These lightweight plastics are critical because they ease movement from one place of accommodation to the other.
Plastic is beneficial because it is resistant to water and impact. You can easily clean plastic luggage, which allows you to travel neatly. You could also choose from several available options such as leather which allows you to travel in style, or nylon if your travel is domestic and only a two-day long trip. Nylon is also affordable to purchase when your budget is stretchy.
Set a Budget
Budgeting is critical when it comes to choosing luggage fit for each family member. Set up a budget before purchasing and determine whether everyone can get their own luggage. Too much luggage could be expensive to carry around; therefore, consider getting luggage that could fit most of the member's items.
You may carry other storage items, such as nylon bags, to separate one family's items from the others. You could also set a limit you are willing to spend on each luggage and only get the ones that fit within the range without sacrificing quality. Do not overlook the need to invest in luggage with various storage features. This will be essential because you won't have to purchase too many bags to carry even minor items. You may get one big piece of luggage to fit most items. One luggage will help you save more on buying tiny bags.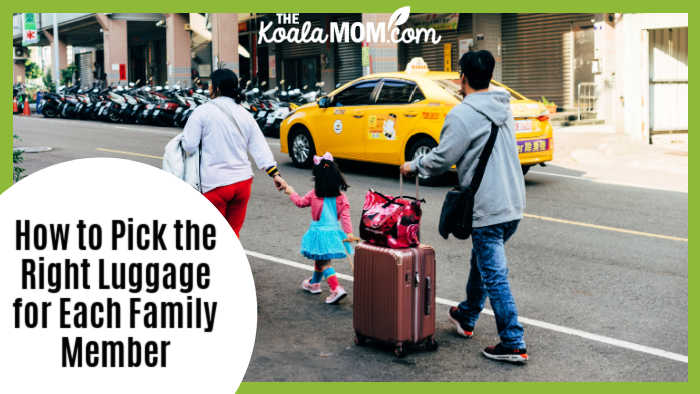 Each family's needs, preferences, and style differ from the others. Therefore, it is best that you consider all of them instead of choosing one that does not please them. They will enjoy the trip more if they carry convenient and comfortable luggage. It should fit all the essential items needed for the trip. If you have your whole family, consider having a cool storage system in your or their luggage to store medication. This is because a trip could be tiresome, and you all need to keep your health optimum.