There are some luxury experiences that many people think are beyond them unless they win the lottery. But other experiences might be more within arm's reach than you think. Take exploring the island of Sicily, the largest island in the Mediterranean, for example. Located just off the toe of Italy's boot, this island offers plenty to explore on its own as well as numerous smaller, scenic islands around it.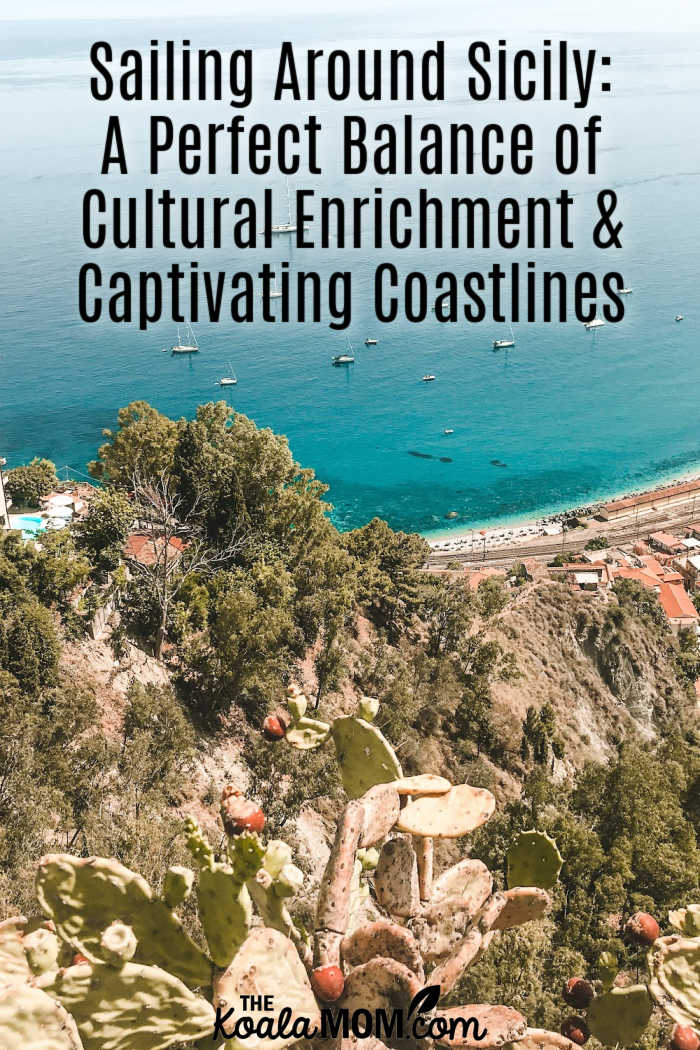 How long does it take to sail around Sicily?
You don't need a multi-million dollar yacht to have a million-dollar experience. You can find used sailing yachts with previous owners that have plenty of life and luxury left in them, affording you an experience you will never forget. Explore the coastline at your pace, enjoying the beautiful views and stopping in to explore the local culture, food and history as you want.
Sicily has a way of capturing your heart. This beautiful Mediterranean island boasts olive groves, ancient temples, and traditional cuisines that will ignite all senses. Of course, there's no better way to check out the coastline than by hopping on a boat and experiencing everything the Mediterranean island has to offer.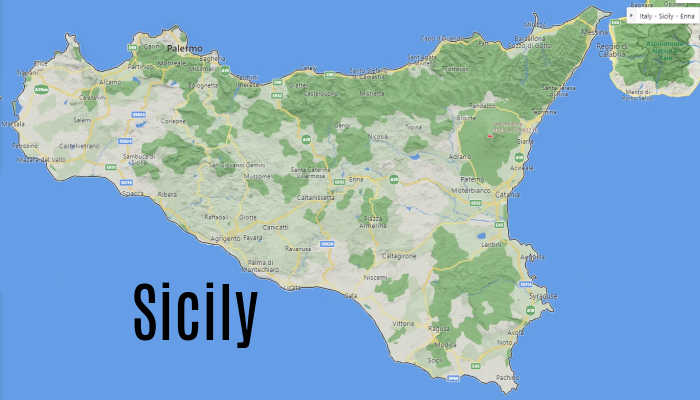 Explore the Aeolian Islands
It is possible to whiz around Sicily in just 15 hours, but this is not a race. Taking the time to explore the nearby Aeolian Islands are highly recommended for your experience. These seven islands, each with a distinct identity yet all with the exact volcanic origin, are located off the northern coast of Sicily and are connected to the southern tip of Italy.
The Aeolian Islands are a volcanic archipelago containing seven islands—Lipari, Vulcano, Salina, Panarea, Stromboli, Filicudi, and Alicudi. Therefore, at least two weeks is needed to see all seven islands properly. You'll want to spend a couple days exploring each island.
If you plan a trip to this archipelago, you should start on Lipari, the largest island. Whether you're looking for a picturesque hiking path or pebbled beach, or a vibrant port, Lipari has it all. As a volcanic island named for the Roman god of fire, Vulcano is known for its sulphur-emitting fumaroles and dramatic craters. Its black sand beaches and therapeutic mud baths make Volcano a popular destination. And this is just the tip of the iceberg.
You will never be too far from civilization if you want to cut your sailing adventure short (spoiler alert: you won't), and most people will be left wanting more.
Where Should I Drop Anchor On My Sicilian Travels?
It will be hard to resist the urge to just enjoy feasting on Sicilian foods and wine while soaking up the crystal blue water and skies off the coast. But venturing on-shore is essential to experience all of the beauty and culture that Sicily has to offer. Here are some of the recommended places to port, but remember to carve your own journey as well.
Portorosa: With Mount Etna in the background, Portorosa is nestled between Tindari and Milazzo, facing the Lipari Islands. Guests can easily sail along the Sicilian coast and inland from here, making it the ideal place to start your journey or set up as your base of operations.
Lipari: The island of Lipari is the largest and most populous of the Aeolian Islands. It boasts the most famous town in the archipelago, also called Lipari, with picturesque streets, a harbour and a historic castle.
Panarea: This tiny island is one of the most beautiful places on earth. Beautiful beaches, natural vistas, historical attractions, and active nightlife await you here. Unfortunately, it is also a haven for the world's rich and famous, so keep an eye out for celebrity sightings.
Salina: In addition to Panarea, Salina is considered one of the chicest options to explore. Visitors will be captivated by its poetic charm. In fact, CNN recently named Salina Italy's most beautiful island.
Stromboli: The Stromboli volcano has almost continuously erupted since 1932 and is one of the most active on the planet. As one of the world's most active volcanoes over the last 2000 years, its auroral activity is visible at night from a great distance, hence its nickname, the "Lighthouse of the Mediterranean".
Catania: this town on the eastern shore of Sicily was home to St. Agatha of Sicily. She was martyred in 251 for her faith. Today, the Festival of St. Agatha is one of Catania's most important religious festivals and takes place every February. She is the patron saint of Malta, Catania, and Palermo.
Syracuse: also located on the eastern side of Sicily, Syracuse was one of the stops of St. Paul on his missionary journey. St. Paul and his companions were shipwrecked on the nearby Malta. St. Luke explains: "After three months we set sail in a ship which had wintered in the island [of Malta], a ship of Alexandria, with the Twin Brothers as figurehead. Putting in at Syracuse, we stayed there for three days." (Acts 28:11-12). Despite his short stay, St. Paul is credited with bringing Christianity to Sicily.
Have you ever dreamed of a sailing vacation? Where would you love to stop on or around Sicily?
Photo by Giulia Biasin from Pexels. Map from Bing.