There are endless reasons to love the idea of being pampered. For one, it makes us feel loved, and nothing in the world beats that. It is indeed a brilliant way to display your appreciation for a dear person, be it your significant other, parents, friends, or colleagues.
It is easy to think that every gift hamper qualifies as a pamper hamper. Well, maybe or maybe not, but the bright side is you are about to find out. Here are some ideas for you to choose the ideal pamper hamper to impress a loved one!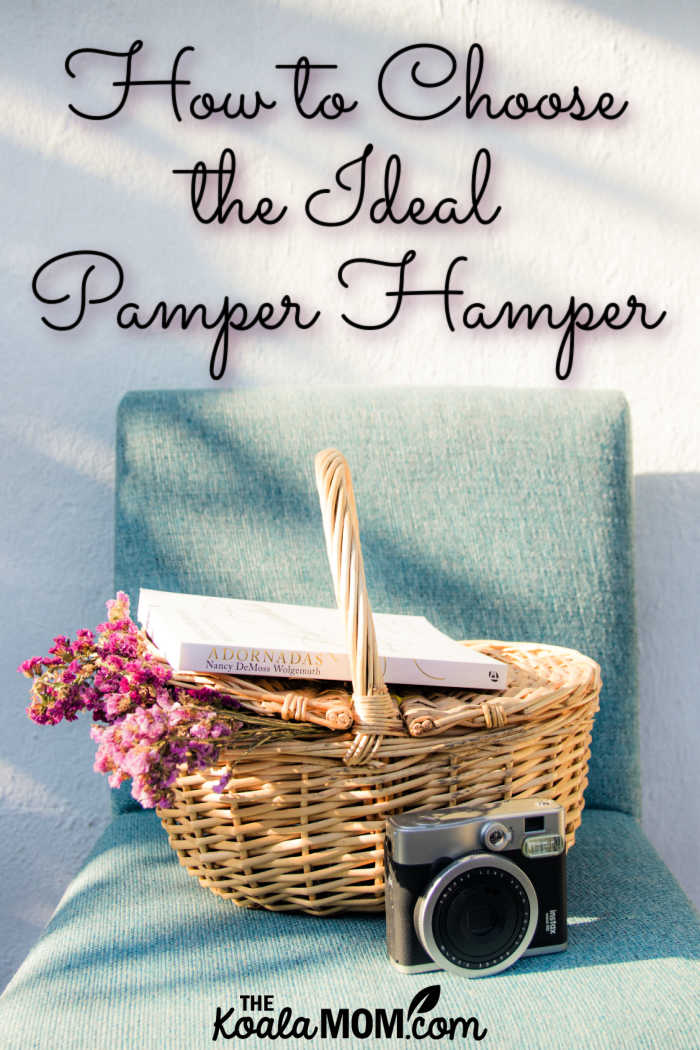 The Hamper
Here's a fact: Did you know that a hamper in the US refers to a laundry basket? But in Australia, pamper hampers at the Hamper Emporium or anywhere else means a basket containing gift items. Usually, the base of the basket is known as the hamper itself. In Canada, food hampers are often given out at Christmas to families in need and a baby hamper may be given to a new mom. Whether you want to call it a gift hamper or a gift basket, it's full of wonderful goodies to care for the recipient.
While selecting the perfect hamper, you must remember to have an idea of the number of items you want to put in it as it will decide the appropriate size of the actual basket. In other words, the basket should be the last item you buy; otherwise, you might realize you have too little or too many items to fit in.
Some traditional hampers are made of wicker, wood, cardboard (one-time), or plastic. Hampers are always wrapped in beautiful wrapping papers to make them look attractive. So, no matter what type of base you choose for the ideal pamper hamper, you'll still have the liberty to dress it up!
Choosing the Pamper Hamper
Here's the greatest news of all! The sky's the limit when it comes to choosing what goes into your hamper. You can put in whatever you feel will pamper the recipient. Yes, having said that, there are products that are definitely more suitable for the particular recipient and their particular situation.
The best way to decide on the contents of your pamper hamper is to go by the recipient's personality and the reason for the hamper. For example, everybody loves chocolates, but it would be a bit awkward to give chocolates to a person who doesn't indulge in sweet treats due to health reasons.
Some occasions to give a hamper include:
birthdays
anniversaries
job promotion
housewarming
new baby
The bottom line here is to do your homework before grabbing random items to fill your hamper. Let's start right now! Here's a list of categories that will make the job of choosing the ideal pamper hamper easy for you.
1.  A Pamper Hamper for Her
We know this looks like a general category, but it is perhaps the best one! If your recipient is a lady, this should be a breeze! Pamper is her middle name! But don't pick out items without a purpose. Think about her likes and dislikes, and choose accordingly. Not everyone has the same definition of pampering.
Is it for your mum? Or your lady love? Or your female colleague, or just a BFF? The chances are most of them enjoy a nice bottle of champagne or bubbles.
You may also want to think about the occasion. Every single item has to fit the occasion of the gift. Everything from food, luxury treats, skincare, books, homeware, and decorative items can complement a nice bottle of rosé. Wouldn't you agree?
A Hamper for Your Wife
The safest bet is to stick to her favorites. In this case, focus on quality rather than quantity. Include items that she would generally not buy for herself or something that she has developed an admiration for recently. It could be a hobby she has picked up, like gardening, cooking, fashion, reading, etc.
She could also be a digger for tableware, which includes cutlery, table runners, placemats, and dinner sets. You have to narrow your options down a little bit in terms of her current lifestyle. Is she a new mum, who is in dire need of a massage? Get her a massager, with essential oils and candles to have a pamper party at home.
Is your wife a wine lover? Why not give her a wine subscription with additional goodies? The options are endless but do try to make it meaningful for her.
A Hamper for Your Mom
This one's easier than the former one for sure. Mothers are easily impressed with the slightest gesture, especially if it is coming from their children. Mums love linens, a wide selection of assorted tea, homemade treats, flowers, hand-made chocolates, cookies, or a pashmina.
You could also opt for a coffee fix if she is a coffee lover. All you need to watch out for is personalizing it to cater to your mum's personal choices.
Tip: Add in a card with a heart-warming message to thank her for years of unconditional love.
Here's a list of some more great ideas that make an ideal pamper hamper!
2. Cleansing and Detox
A lady absolutely adores a facial; this one is definitely at the top of the list for most women out there. A range of face masks is bound to make the recipient feel pampered.
You could treat them to clay, charcoal, mud, or any type of cleansing mask. This could be tricky too, as face masks are a generic term. You have to buy it according to the recipient's skin type. The last thing you want is to give her an allergic reaction.
Perhaps avoiding active ingredients is a safer choice. Pick calming and natural masks and pair them with an organic scrub. Another great addition can be a hairband or soft cotton cloth to wipe their face after removing the mask.
3. Relaxing Soaks
Bubble baths are magical. It is a fantastic way to pamper the recipient. Relaxing soaks are wonderful to soothe the body and unwind. This is a great choice for people who are always on the run and never make time to take long baths.
Here's a fun and creative idea for parents—get your kids involved in the process of making DYI bath salts. If the recipient is a grandma, family friend, or immediate family member, they will love the personal touch.
Spoil your special one with a luxurious body wash, bath bombs, essential oils, and candles. Now, you must know that a bubble bath is incomplete without a bottle of their favorite wine or champagne. If this is not the epitome of pampering, then we don't know what is!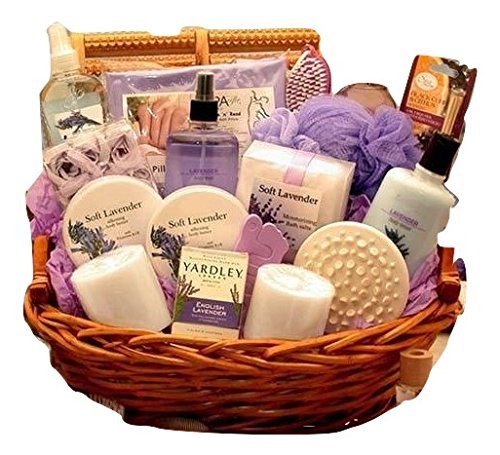 4. Beauty Hamper
Another heart-winning candidate for a pampering experience is a beauty hamper. After all, we all love a good skincare set. A face wash, scrub, moisturiser, hand creams, and eye creams are the items you need to look for to complete a beauty pamper hamper.
Make sure you pick all the items from the same brand; you don't want it to play up with their skin after using items from different brands. You could also fill up your hamper with lip balms, loofas, and cosmetics such as lippies, mascaras, etc.
Stay away from buying foundation or concealers, as it's ideal to buy the right shade that matches the recipient's skin tone. A nice perfume or body mist also adds value to the pamper hamper. There are so many options to choose from, it's best to know the size of your wallet before purchasing items. You don't want to end up with an empty pocket.
5. Sleep Hamper
This one is gold, as it shows you genuinely care for the recipient. A sleep hamper can comprise of high-end pillowcases, linens, sleep masks, candles, a good book, chocolates, and wine! Pick silk or Egyptian cotton-based materials for pillowcases and linens that are not easily available or affordable.
Nothing like wishing your loved one sweet dreams through a sleep pamper hamper. Win their heart by throwing in a note to tell them you love them. The smiles will follow through for sure.
6. Delicious Delicacies
Sugar, spice, and everything nice — an all-time people pleaser is a food hamper. This one is an easy option, but that does not necessarily mean that it is not as effective. A well-thought-out food hamper can contain homemade goodies, rare delicacies, an organic range of food items, and much more.
The best thing about food hampers is that they are also readily available. If you don't have the time to pick the items individually or cook up a storm for the recipient, you can always opt for a premade food hamper, and have it delivered too!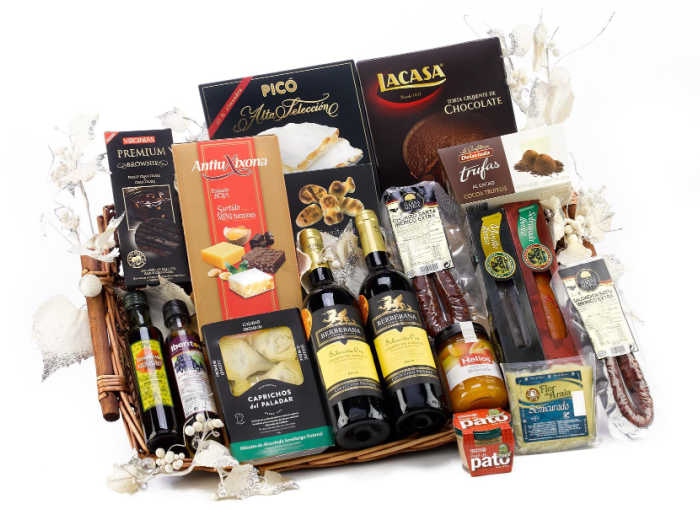 This is a great option for the office or corporate gifts that can be shared among multiple people. It's also a fabulous choice for a housewarming gift, wedding gift, or an anniversary picnic. But, remember, there's nothing more commendable than a personalised food hamper. So if the recipient is a special someone, make efforts to show your love for them.
Conclusion
Honestly, it doesn't require a big occasion to appreciate a special someone in your life. Any form of a thoughtful hamper is going to send them the message of love—in other words, make them feel pampered.
You don't have to limit yourself to our curated list of how to choose an ideal pamper hamper; you can choose any item that you feel will pamper the recipient. It could be a piece of jewelry, a handbag, or any other unique gift item that you feel suits the purpose.
Enjoy your shopping spree!