This year has been one of great stress for many of us. In the midst of this stress, it's good to have a way to relax and rejuvenate yourself. Are you thinking what I'm thinking? That's right—SPA DAY! If making an appointment for a pedicure of facial isn't possible right now, that's okay. You can still plan an awesome spa day at home! Grab your daughter or girlfriend (or maybe even your hubby!) or just find some time to pamper yourself with these tips and ideas.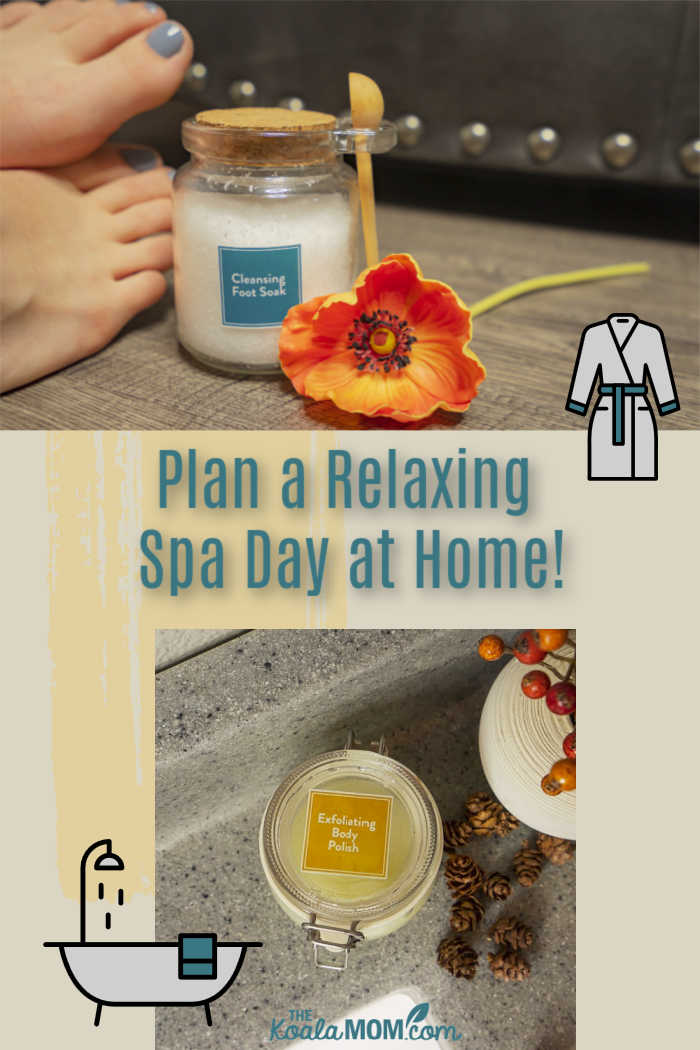 This post contains affiliate links; as an affiliate, I earn from qualifying purchases. Images courtesy of Simply Earth.

What You Need for a Spa Day at Home
Here are my favourite supplies for creating a spa-like atmosphere in my home:
candles
clean, fluffy towels
iced lemon or cucumber water or chamomile tea
classical music or nature sounds
essential oils
body / hand lotion
face mask
foot basin
Prepare Your Spa Supplies
You can pick up facial masks, lotions and other spa supplies at your local store. It's also fun to make them yourselves! Face masks are easy to make with simple ingredients around your home that will still give your face a refreshing boost. Bath salts require only Epson salts, baking soda and your favourite essential oils. The October Simply Earth Recipe Box has a spa-theme, with easy DIY recipes and all the supplies you need for a foot soak, body scrub, lotion and more.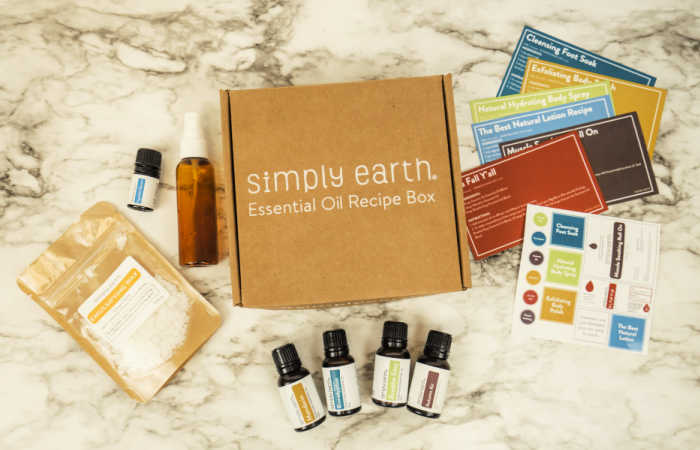 Set the Scene for Your Spa Day at Home
First, decide where in your home to have your spa day. If you are doing it alone, your bathroom may be the perfect place. Choose your favourite bath salts for a soak in the tub after your facial. If you are doing your spa with a girlfriend or daughter, then the living room may be more suitable (if you can kick everyone else out and have a girls' only space!). If you and your husband are pampering each other, turn your bedroom into a spa and add a foot massage to your experience.
Wherever you choose to have your spa, try to declutter the space quickly to create a relaxing, distraction free area. Spread candles around the room (in safe locations). Find a playlist of relaxing music or turn on a CD of classical music such as Zamfir. Place plenty of towels around the room, so you don't have to go far to get them when you want to dry your feet or hands.
Next, get some aromatherapy going for your spa day at home. Just as music or nature sounds can evoke the feeling you're in a spa, so do scents! Essential oils can be calming and help combat stress (which is exactly why you need a spa day, right?). Choose a relaxing oil such as lavender, a calming oil such a chamomile, or a seasonal oil blend such as those in the Simply Earth October box.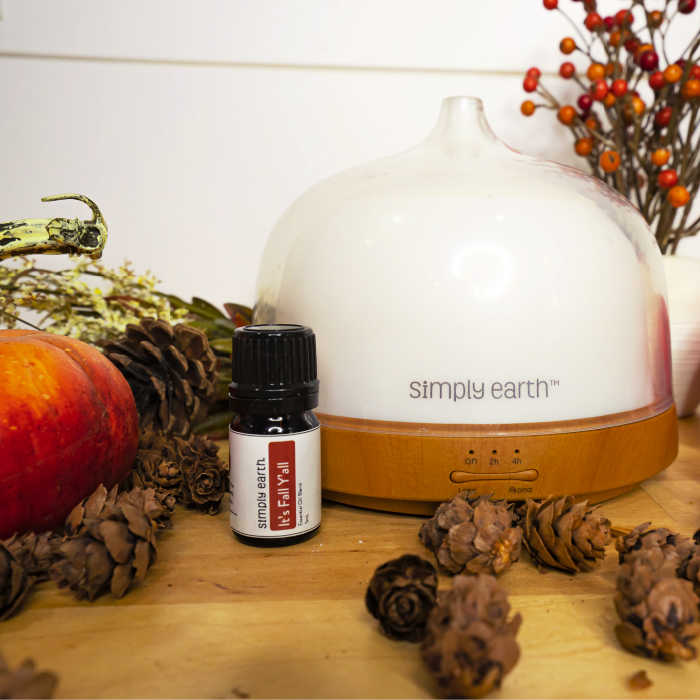 Fill a pitcher with ice water and add some lemon or cucumber slices, and place it with a couple of glasses near your spa area. If it's a chilly day, or your prefer tea, brew your tea and set out tea cups or mugs to go with it.
Prepare your foot bath. I use a large basin, placed on a towel, but you can also get a nice Foot Spa with bubbles and massage features. Fill your basin with warm water and add your favourite bath salts or Simply Earth's Cleansing Foot Soak.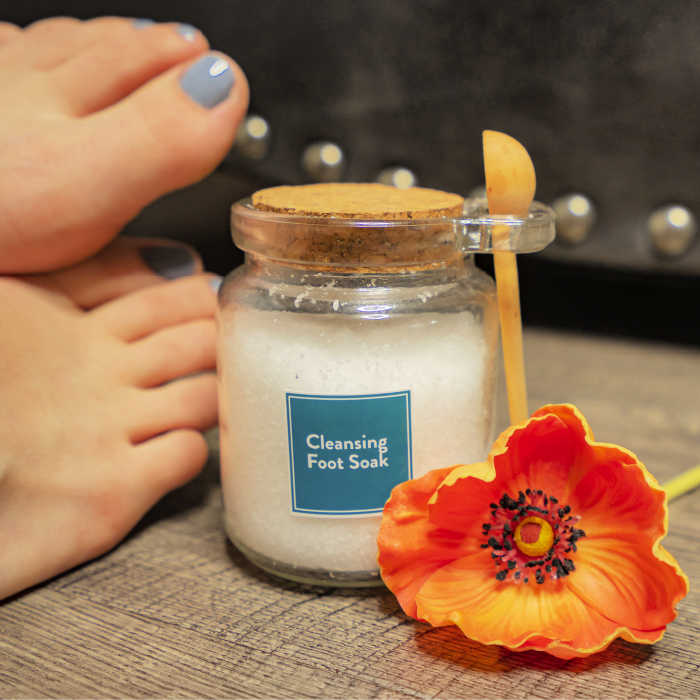 Now you're ready to start your spa day at home!
Pick Your Spa Treatment
I like to begin my spa treatments with a face mask. If you're using a store-bought mask, you'll want to pay attention to how long to leave it on (set a timer!). Have a wash cloth handy for wiping the mask off when the time is up. If you're using a homemade mask, then it doesn't really matter how long you leave it on. You can wipe it off whenever you feel like it.
Once your mask is spread on your face, place your feet in your foot bath and relax on your bed or couch. Listen to your music or, if you're doing your spa with a friend, chat. Sip your water or tea.
Give yourself time to enjoy the sensations you've created—the warm water swirling around your feet, the scents in the air and the emotions that evokes, the music playing, the coolness of the mask on your face. Listen to your body and pay attention to what it needs. Should the water be warmer or cooler? Should you take the face mask off or keep it on? Do you need another pillow?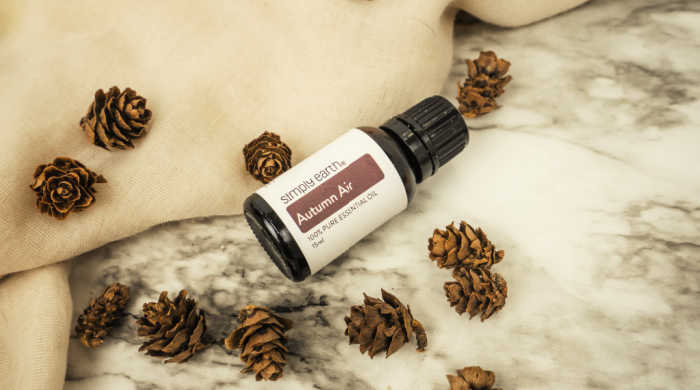 When you're ready, wash off your face mask. Use a pumice stone to polish your feet, then dry off your feet.
Now it's time for some lotion! If you're doing your spa with someone, you could consider giving each other a hand or foot rub. Or you can simply massage your own lotion into your hands and feet. Again, take your time. I often rush through applying lotion because my hands desperately need some hydration but I need to be doing something else. This is your spa day—relax and take your time!
Spa By Yourself
A spa day at home doesn't have to take a long time. If you only have twenty or thirty minutes to yourself, fill the tub with warm water and add your favourite bath salts. Set out your candles, turn on the music and the diffuser. Apply your face mask and then sink into the tub. Relax and rest for ten minutes. Then wash off your face mask and pumice your feet. Scrub your body with Exfoliating Body Polish for silky smooth skin.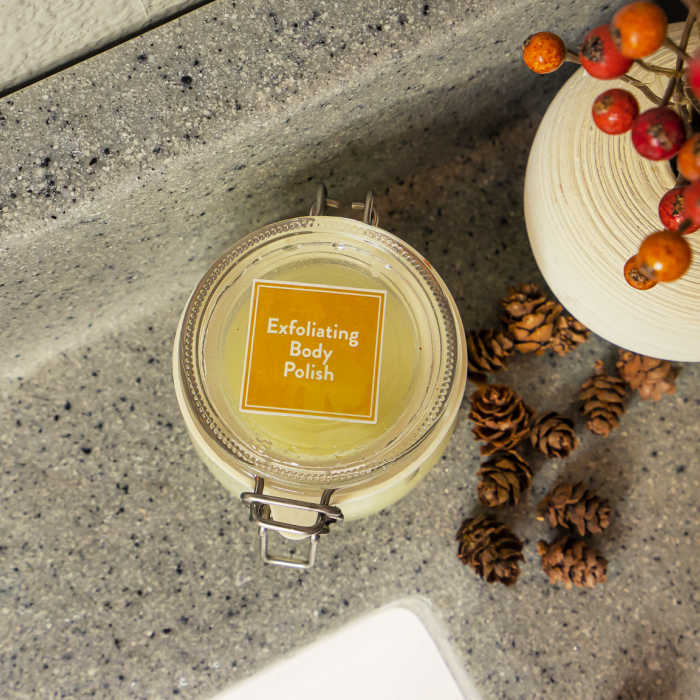 If you want, you can rinse off with a quick shower before stepping out of the tub to wrap yourself in a big towel. Massage on your lotion or use a Hydrating Body Spray. Enjoy feeling relaxed and refreshed!
What's your favourite spa treatment? What tips would you share for a spa day at home?
---
Wanna grab the October Simply Earth essential oils box? It includes 4 full-size essential oils plus 6 natural recipes (like the ones I mentioned above!) plus some fun extras for only $39! If it's your first Simply Earth box, you'll also get a Big Bonus Box worth $44.84— absolutely FREE! You can also use code TKMFREE to get your first subscription box free. So what are you waiting for? Order your October box today (before it sells out!!!) and plan your spa day!
Missed out on the October Simply Earth recipe box? Don't worry—there's another box next month! It will be full of more awesome oils and recipes! Subscribe now so you don't miss out on it.