Key West is the southernmost city in the United States, and has long been known as a place for people to relax and enjoy life. It's also one of the best places in the world to watch an amazing sunset! If you're looking for traffic-free bike routes or beautiful scenery that'll take your breath away, Key West has plenty. And if you want to see striking sunsets over Florida's most famous island chain, there are plenty of good spots around town to do it.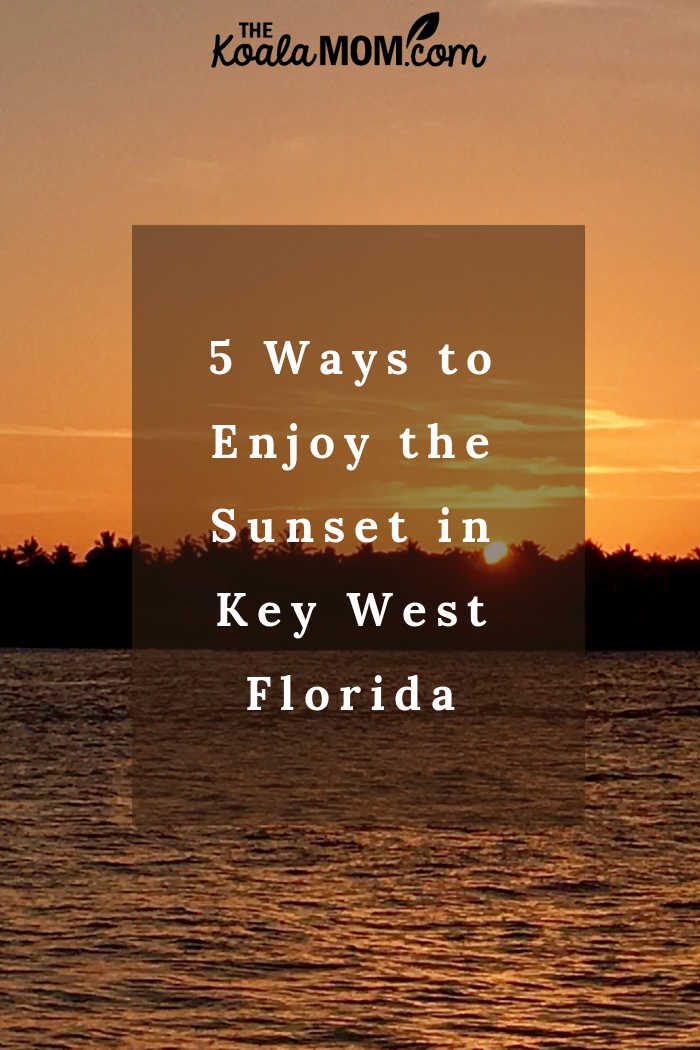 Here are our top five suggestions:
1 – Mallory Square
The classic spot for "dockside" bars and street entertainment, watching the sunset here with your favorite drink is a time-honored tradition. This is where all the activities take place and many people gather around this area to see performers such as jugglers, musicians and clowns. But be aware that finding a place to park can be tricky, and you will likely end up in the middle of a crowd.
During the evening, most tourists head over to Mallory Square where they can join in on various festivities that are held every day. Visitors are encouraged to bring their own coolers or picnics with them. Performers usually show up an hour before the official sunset time which would be around 6:30 p.m during winter season and 7:30 p.m during summer months in Key West. The best spot for taking pictures in Mallory Square is towards the pier's entrance where one can get fantastic shots of nightly performances, crowd and sunset behind it all at once.
2 – Schooner Wharf Bar
Located on the other side of Mallory Square (and next door to the pier where the Key West Express ferry departs), this large outdoor seating area is shielded from traffic noise by plantings that are hundreds of years old! The views are great, there's less hassle parking your rental car, and they usually have live entertainment most nights. Plus you're right across from Duval Street if you want to do some shopping after sunset.
3 – Sunset Pier Park
This small park is just outside of Key West Bight, between the cruise ship port and the fishing fleet. Enjoy a peaceful stroll along this gently curving waterfront boardwalk as you watch the sun sinking closer to the horizon, surrounded by calm waters and classic Florida homes. The pier extends about 1,200 feet offshore providing a great view of the sunset with a backdrop of downtown Key West.
While you're watching the sunset, enjoy a great novel set in Florida, such as Mystic Sweet Communion by Jane Kirkpatrick.
4 – A Key West Sunset Cruise
Key West is a great place to just hop a boat and enjoy a stunning evening cruise. With a Key West Sunset Cruise you can enjoy a beautiful sunset over the ocean with all the luxuries on the water itself.  There are many options you can choose from on these cruises including dinner with cocktails on board a larger vessel or an evening snorkeling above a reef. Under the spectacular orange sky you can enjoy champagne and appetizers on a state of the art catamaran in what is truly a once in a lifetime opportunity.
5 – The Casa Marina Hotel
One of Key West's grand old hotels, there's no better place in town to sit on their private beach and watch an evening sail. Another waterfront spot with plenty of grassy space for lounging or picnicking. If you want to combine your sunset celebration with a meal the hotel has a fantastic restaurant with views of South Roosevelt Boulevard. Watching the sunset from here means you'll be able to enjoy the full beauty of it without having to battle traffic for a good angle like at Mallory Square. They also have live music some nights!
Planning a trip to Florida? You may also want to visit Everbank Field in Jacksonville.
Key West Florida is one of the most beautiful places not just in the US but the world and travelling down here to enjoy the sunset should be a lifetime dream. It's the perfect place for a family vacation, especially for kids to take a moment and enjoy the outdoors. These places listed above offer the best options available to have a truly wonderful trip that you will cherish forever.
Have you ever watched the sun set in Key West, Florida, or another great vacation place? What tips would you share?