As I wrap up this series about marriage, I want to encourage you to keep growing as a wife. I hope I've inspired you with lots of ways to make your husband (and you) happier in your marriage.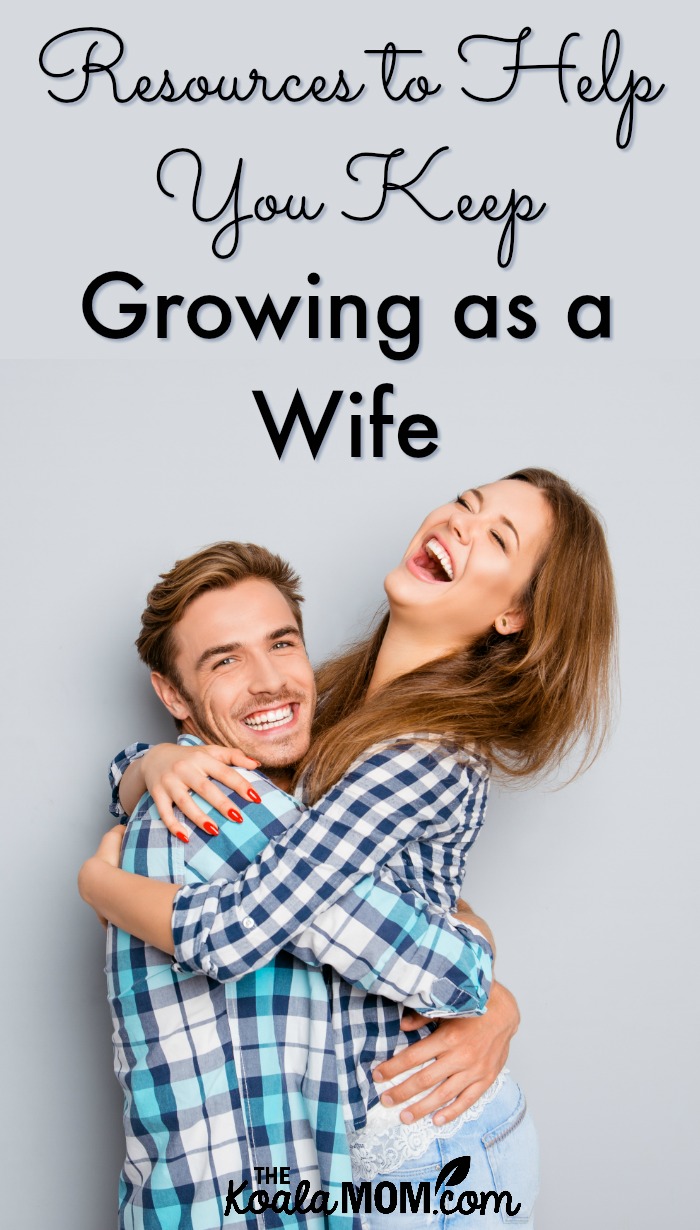 Marriage may feel like a lot of work at times, but it is worth it and there's lots of encouragement along the way. Here are some resources that have helped me in my journey over the last seven years.
Happy spouse, happy house.
Books to Help You Keep Growing as a Wife
Follow the links to read my review or buy the book on Amazon (affiliate links).
Bloggers Who Help You Keep Growing as a Wife
There are also several bloggers I follow whose advice on marriage I appreciate. Check out:
As this month wraps up, let me challenge you to get one book and subscribe to one blog via email. Put the book somewhere you'll read it—maybe by your bed or on your desk or even in the bathroom so you can grab it and read a page. Take a few seconds to read that blog post when it comes in your email box and keep thinking about how you can make your husband happy.
Keep growing as a wife and I pray that God will bless you abundantly.
"Marriages either get better or worse. They never stand still." ~ Dr. Gary Chapman