For my first Mother's Day, we went to my mom's place after church.  I remember seeing my husband sneaking into the house after me with a little yellow potted flower.  Since then, we've done a variety of things for Mother's Day.  Whether this is your first Mother's Day or another one of many, here are a few Mother's Day ideas to make Mom feel special…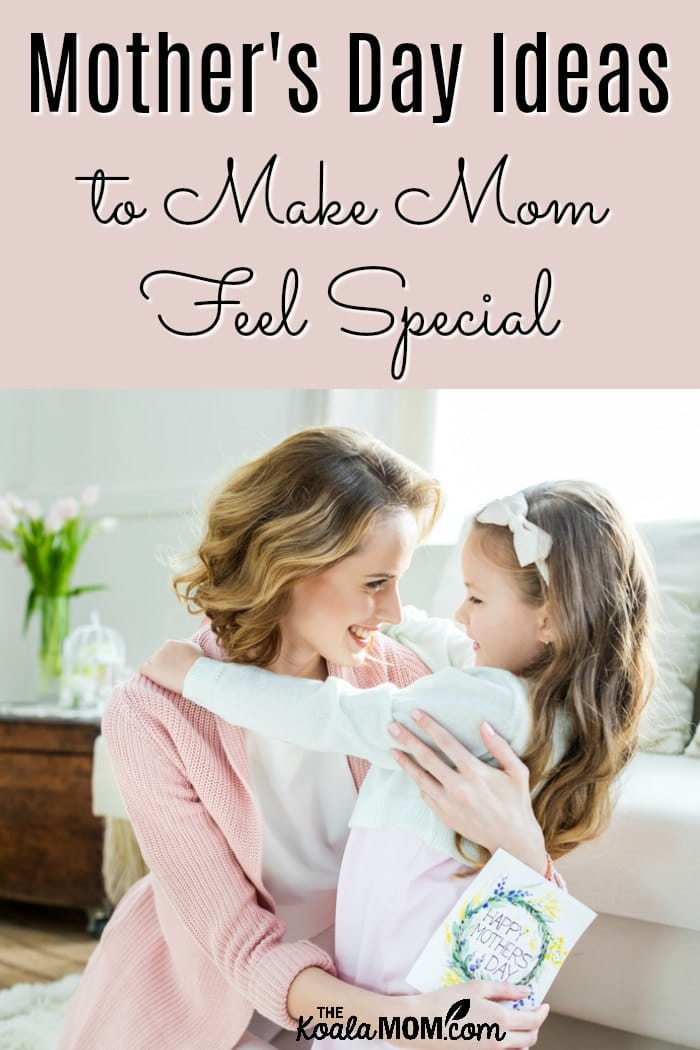 This post contains affiliate links; I earn from qualifying purchases.
Attend Free Local Events
In past years, we've taken advantage of free local events on Mother's Day, such as the open house at Hatley Castle (free castle tours, crafts for the kids, vendors on the grounds, and free admission to the gardens—lovely!).
There are a variety of other events around Victoria for families on Mother's Day—check out the Kids in Victoria website. To find local events in your area, google "Mother's Day" and your city name.  These events require little planning and promise lots of fun!
Take a Mom's Night Out
Plan a night out! Book a pedicure or facial at a local spa (by yourself or with girlfriends). (You'll probably have to book this ahead of time if you want to do it on Mother's Day). I had my very first massage a few weeks ago with a girlfriend and I highly recommend it; we had a lovely, relaxing afternoon together and I had much less back pain in the following weeks.
Plan a Movie Night
Grab some fellow mom friends and watch Mom's Night Out, Little Women, or another favourite movie. Or have a mother-daughter movie night and enjoy your favourite snacks together.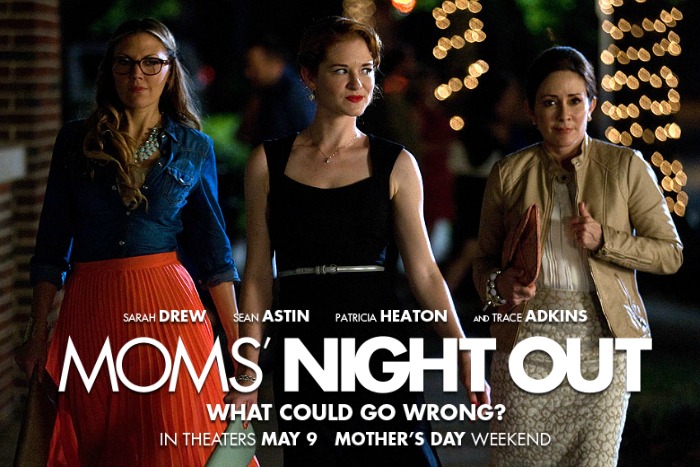 Give a Lasting Memory
When Precious Moments invited me to take a look at their Mother's Day figurines, I was delighted. They have so many cute figurines that speak to every mom. The beautiful figurine of a mom sewing made me think of my own mom and her talents.
Then I saw the mom playing Scrabble. This figurine made me think of myself with one of my daughters. We love playing board games together and now that Sunshine and Lily are learning to read, I taught them my favourite game: Scrabble. They actually beat me at the first game of Junior Scrabble we played together.
I love the way each of the Precious Moments figurine says so much without using words.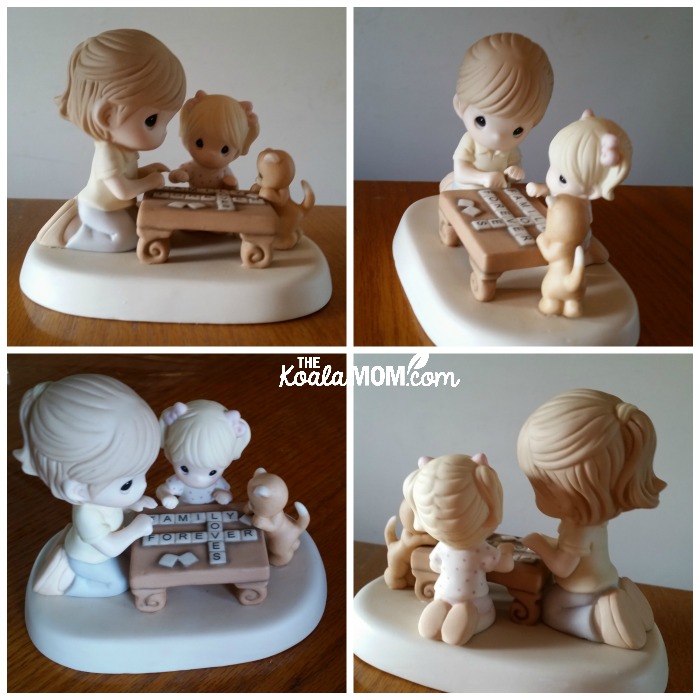 Another great gift idea for mom is a Nordgreen watch. This gift is both practical and beautiful; she'll have a pretty accessory to wear that will help her stay on time for all her appointments and activities. Plus, glancing at her watch will remind her of the givers. And, like Mom, Nordgreen is always giving back! She can choose a charity of her choice to support through the watch purchase.
Spa Day at Home
If you can't get away to the spa, have a spa day at home!  Fancy Nancy:  Ooh La La! It's Beauty Day has some great ideas for ways that mothers and daughters can have a spa day together with simple household ingredients.  Or you can gather some simple ingredients and have your kids help you make some special beauty treatments, such as:
Give Her Encouragement and Inspiration
Sometimes, moms need a boost of encouragement and inspiration.  Here are some books and resources I recommend:
More Mother's Day Ideas
Do you have special Mother's Day traditions?