I am delighted to review Margaret Feinberg's colouring book Live Loved. As usual, while I received this book for free, all opinions expressed are my own. This post contains affiliate links; as an Amazon Associate, I earn from qualifying purchases.
Last fall, I rediscovered colouring books (like so many other adults). As a kid, I loved colouring and art, though by my early teens, I'd realized I wasn't very artistic myself. I stick to writing for my creative outlets, but colouring has become a relaxing way to spend an evening. The girls love it when I pull out my colouring book and sit with them for a bit.
Colouring is also a very meditative activity, as many others have discovered. Recently, as I browsed at a bookstore, I was surprised to see that most of the colouring books had some sort of "mindfulness" or "meditation" theme. I'm not very interested in that, but I was intrigued when I saw Margaret Feinberg's book Live Loved: Craft God's Word Into Your Heart Through Creative Expression.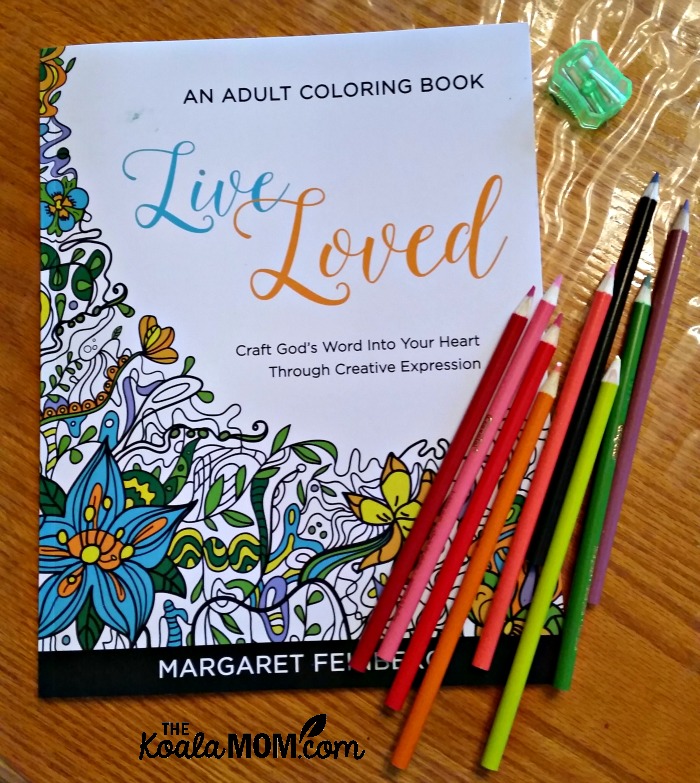 Each page in the colouring book features a Bible verse in calligraphy with a border of flowers. The colouring pages are accompanied by a writing page, with space to "pray & reflect" on the Bible verse.
In the front of the book, Feinberg has some suggestions for using the book. Since I've usually been colouring with the girls, I haven't had time to write much. I do enjoy thinking about the verse I'm colouring. I enjoy the calligraphy and the variety of flower designs through the book.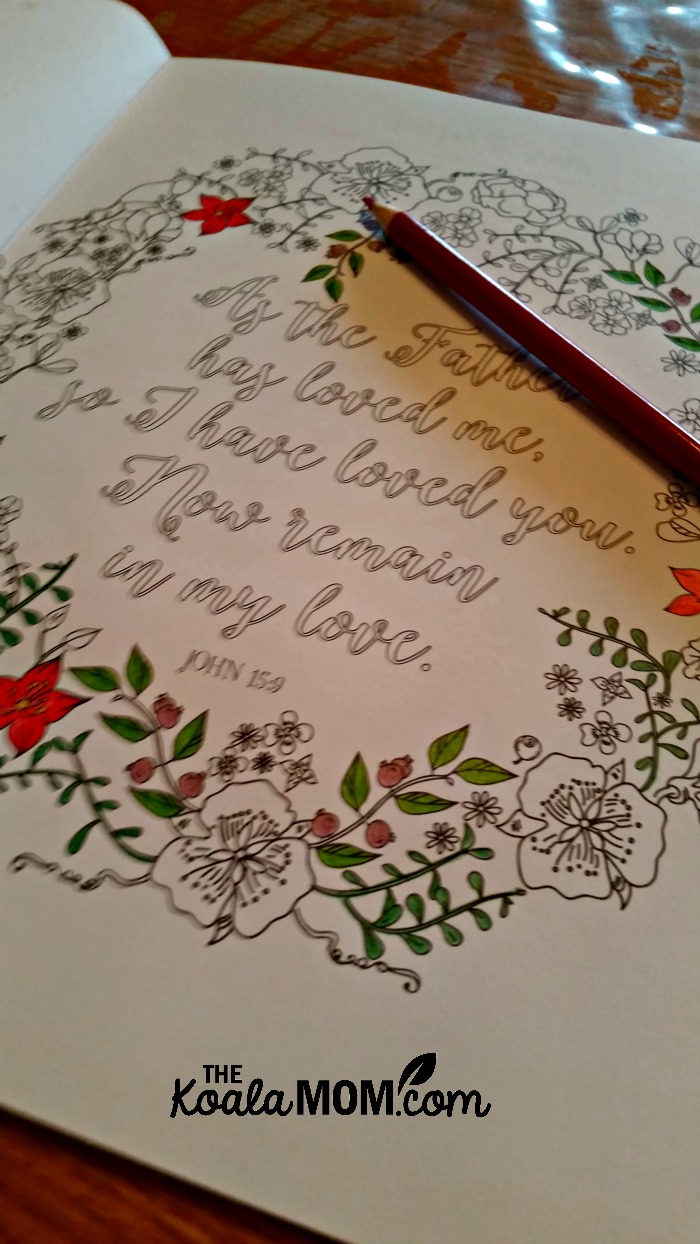 In the introduction, Feinberg explains how she encountered the phrase "live loved." She began reading and reflecting on God's love in Scriptures, She says, "On far too many days, God's love doesn't feel tangible or real. Though I often proclaim God's love to others, such divine affection often feels like it's for someone else, not me. Yet the passages reveal God's love is closer, more faithful, more present, than I realize in my day-to-day life."
This January, I started once again reading through my Bible. I try to read two or three chapters every day, as I used to do during my teens. When I started, I thought it might be a struggle; I know the stories well and some are just tough reading. Yet I've found myself noticing details I didn't notice before. So far I'm in the middle of Exodus, and the overwhelming theme of these first two books has been God's love for His people.
Like Feinberg, I can also think of times when I've questioned God's love for me. Yet I also have a very strong memory, from my summer in Australia, when God spoke His love right into my heart. Reflecting on the verses Feinberg has chosen for Live Loved has been a good way to recapture that sense of God's love for me.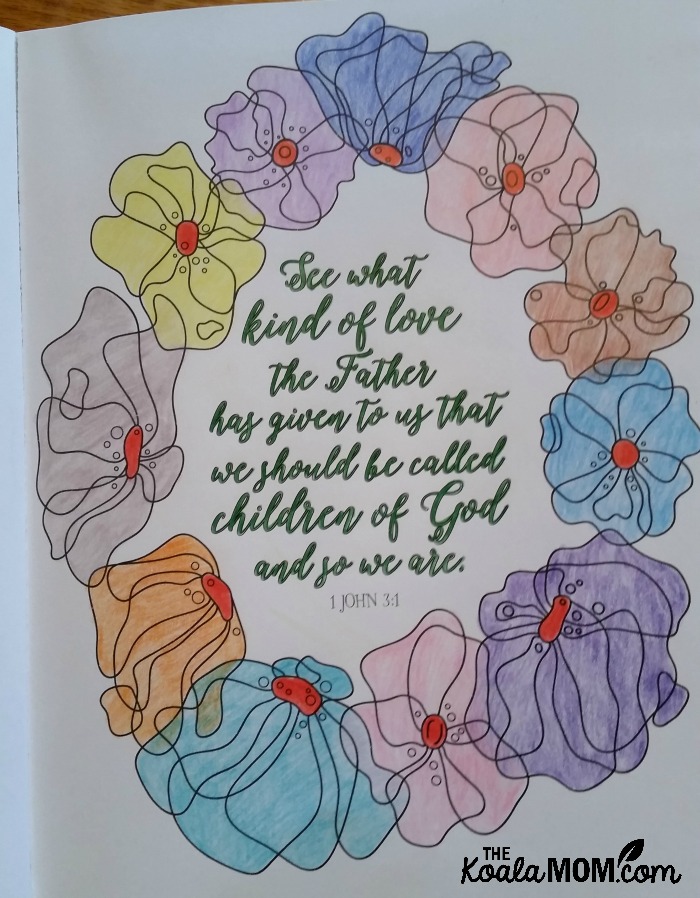 Margaret Feinberg was recently named one of 50 women most shaping the church by Christianity Today. Her books, The Sacred Echo, Wonderstruck, and Fight Back with Joy, have sold nearly a million copies and have received extensive media coverage. Margaret and her husband, Leif, live in Salt Lake City with an adorable superpup named Hershey. Find out more about her and her books by dropping by her website.