Two questions I frequently hear from my kids are "What are we doing today?" and "What time is it?" As a mom, my life seems to revolve around getting everyone to the right place at the right time (oh, and feeding them regularly). My new Nordgreen watch has been helping me keep track of time! This watch is simple yet classy, a perfect blend of practicality and beauty for moms.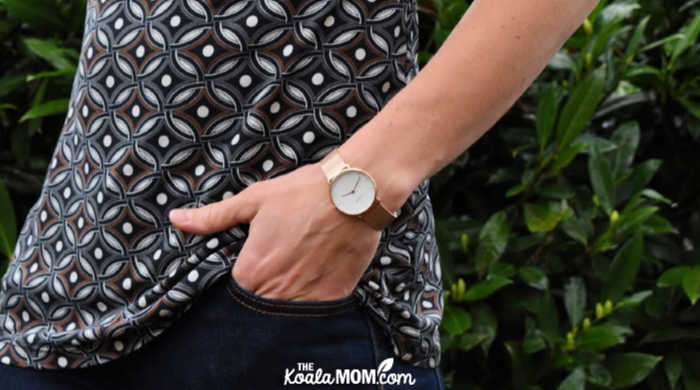 I received my Nordgreen watch and compensation for this post; all opinions expressed are my own.
That Busy Mom Life
Our days are full. When I talk to my friends, we all agree that we're busy. My husband and I try to make sure we chat with each other every night about what the next day brings and who needs to be where when. We need this time together to keep in touch and keep our schedules organized. I'm grateful he has a flexible job right now that allows him to start work late or leave early if the kids have activities that need his involvement.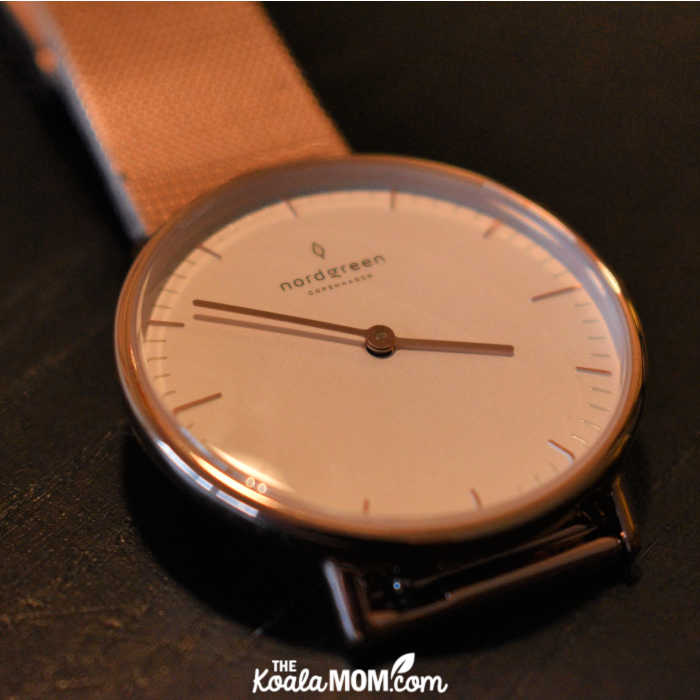 Having a 12-year-old in the house has its perks (she can do her school with less supervisions and is starting to babysit), but also means she has more activities. Sunshine is currently on a local rugby team and in a local orchestra, taking violin lessons, helping altar serve at church, attending catechism classes and the church youth group, and going to a weekly girls club. She thrives on the social activities, but I'm constantly checking the time and reminding her to get ready for an activity—or running her to that activity.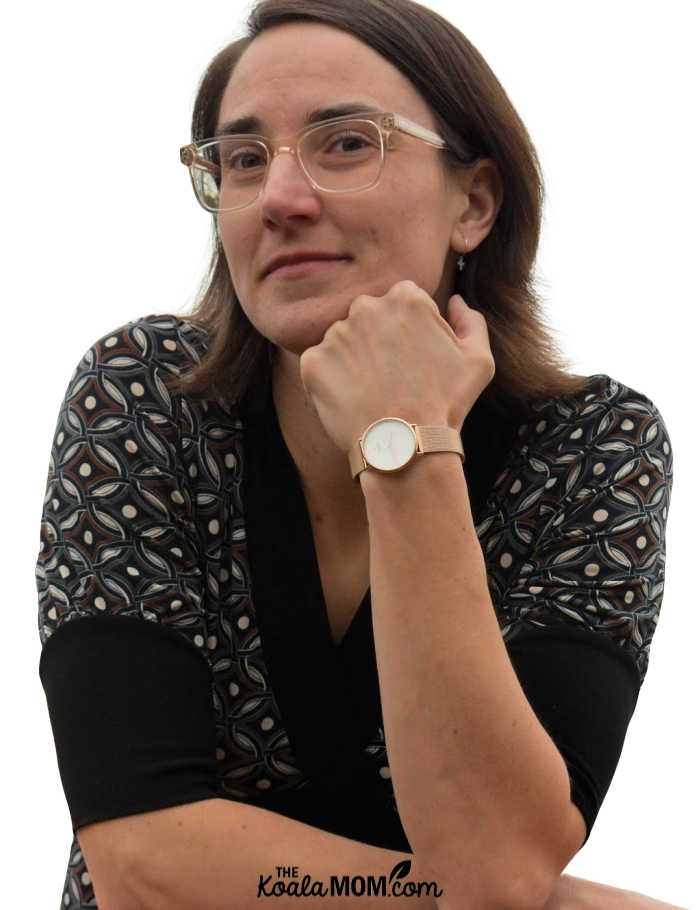 Keeping on Time
I'd forgotten how convenient it is to have a watch on my wrist to keep track of the time. My watch died years ago and like so many moms, I put my own needs aside. The time and cost of fixing the watch wasn't something urgent, with a clock on the stove or on my computer. Now when the girls ask me, "What time is it?" I can just glance at my Nordgreen watch instead of telling them to go check the time on the clock (and helping my four-year-old figure out whether it's a 5 or a 2 on the digital clock).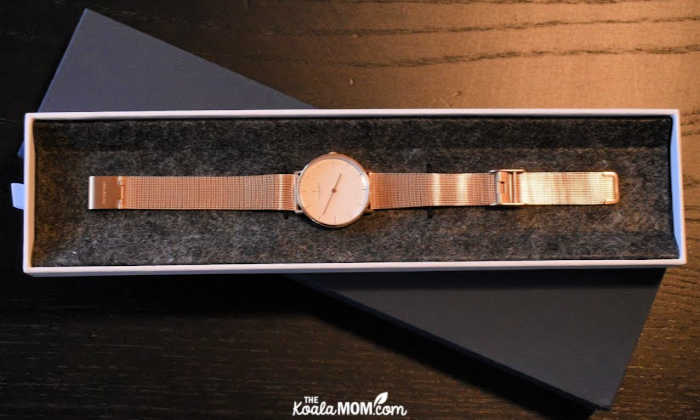 One thing that attracted me to the Nordgreen watches is their sleek, minimalist design. There are no numbers on my watch face, not even a second hand. It's easy to read the time at glance. The watch strap is a classy wire mesh that's both comfortable and goes with anything in my wardrobe. I chose a rose-gold watch as I liked the hues, but Nordgreen also has gold and silver watches with leather or nylon straps.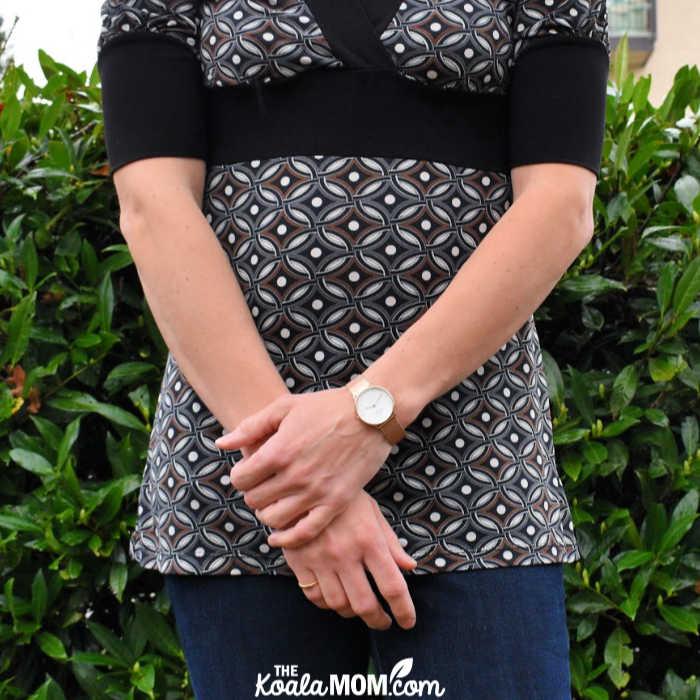 More about Nordgreen Watches
Nordgreen is a Danish watch company founded by two life-long friends. The "Nord" in their company name represents their Nordic identity—the minimalism we often associate with Scandinavian design, but also values like trust, cooperation and honesty. The "green" part shows their emphasis on sustainability, generosity, and social responsibility. Giving back also matters a great deal to Nordgreen, and you have the chance to participate in that with your watch purchase.
We believe the right to good health, a clean environment, and a full education are rights for all. The harsh reality, however, is that much of the world does not experience them. Motivated by our Danish values, when we founded Nordgreen, we knew we had to do our part to help to change this in every way we could. There was no excuse not to give back. ~ Pas & Vas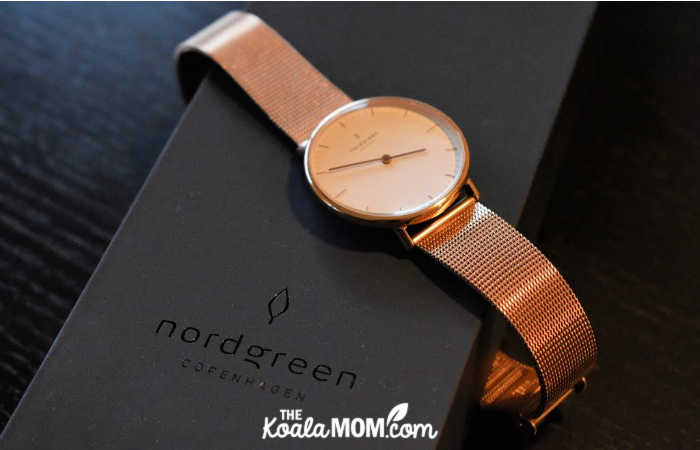 Inside your beautiful Nordgreen watch box, you'll find a little envelope with your warranty, instruction manual, and more information on the Nordgreen giving back program. When you visit the website, you can enter your information to have Nordgreen donate to a cause of your choice. They partner with Water for Good for clean water in Africa, Prathan UK for education in India, and Cool Earth to preserve the rain forest in Latin America. My charity of choice is Prathan UK, as I sponsored a child in India for a number of years.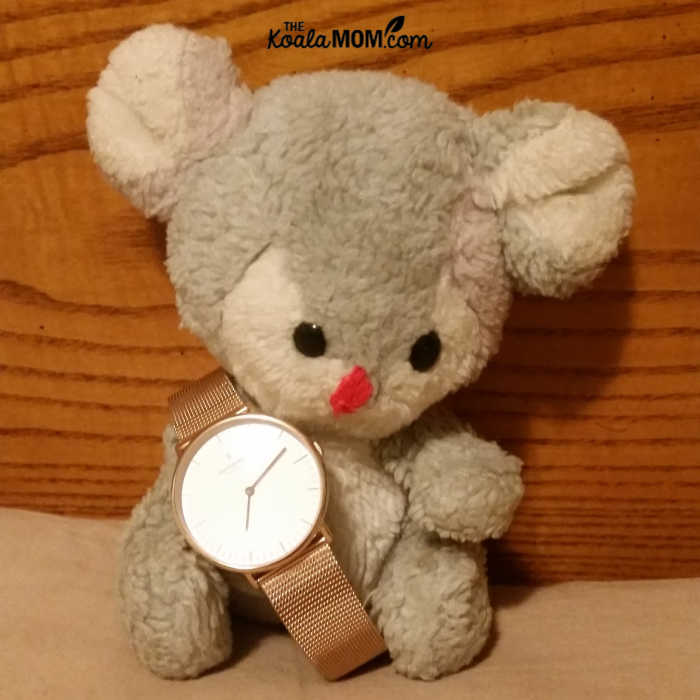 Nordgreen is currently supporting Australia's reforestation efforts. Plant 5 trees and you'll get a free watch strap. All Nordgreen watch straps are interchangeable and easy to swap, so you can keep the same watch and just change the strap to suit your mood or wardrobe. Nordgreen even has several sets available, so you can buy a watch with four straps and mix them up as you like!
Pssst… Mother's Day is coming up! A Nordgreen watch would be a great gift for Mom—it's a practical yet stylish gift that she'll wear for years to come. My first watch was a gift from my twin brother (who was a very good gift-giver!) and I appreciated his thoughtfulness in picking it out for me. Browse women's watches and order hers now to wrap it in time for Mother's Day.