If you're looking for ways to invest in your home that won't break the bank, but will still bring sophistication and value, look no further! You don't have to spend a fortune to make dramatic improvements. With some simple upgrades, you can create an atmosphere of elegance and class in your house without taking on major remodels or breaking into savings accounts. Let's take a look at some elegant home upgrades that are worth the investment!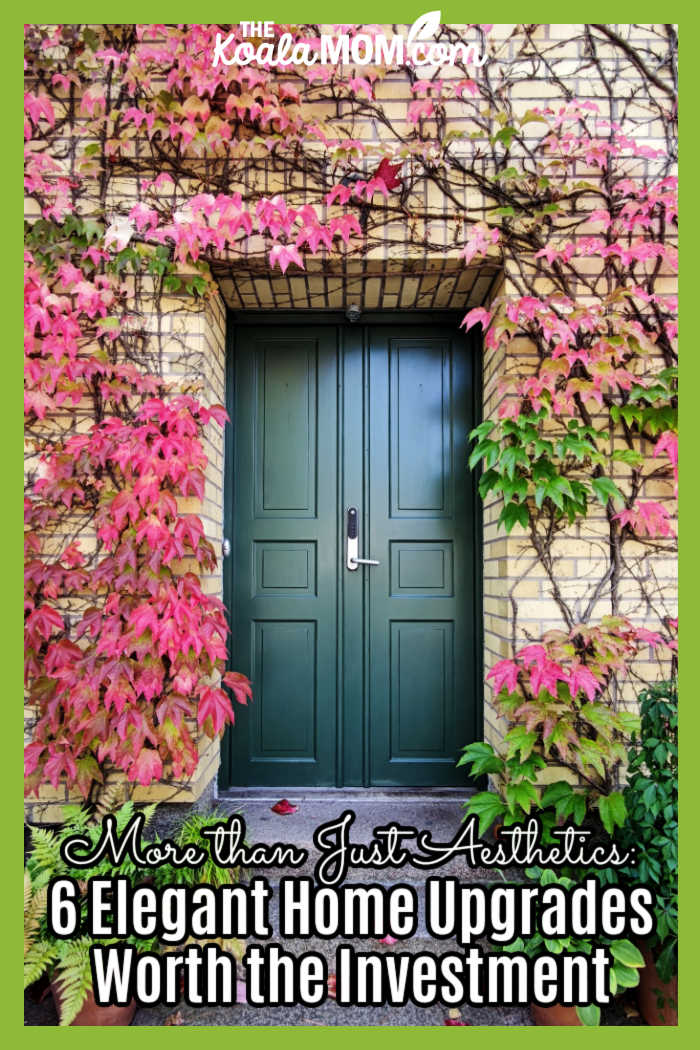 Invest in a high-quality door to elevate your home's exterior
When it comes to enhancing the curb appeal of your home, there's no better investment than a high-quality entry door. Not only does it add a touch of elegance and sophistication to your exterior, but it also improves your home's overall value and security.
Your entry door is the first thing visitors see when they come to your home, so why not make a statement with a door that makes a lasting impression? With a variety of styles, materials, and colors to choose from, you're sure to find a door that meets your unique taste and budget. From impact french patio doors to solid wood doors, the options are endless.
Keep in mind that investing in a high-quality door also means better insulation and energy efficiency for your home.
Swap out old windows with modern replacements
Upgrade your windows and patio doors for an instant boost in elegance and energy efficiency. Old, drafty windows and doors not only look unsightly but also let in unwanted air, making it harder to maintain a comfortable temperature inside your home. Older windows may also be harder to open and close—the 40-year-old windows in my home squeaked and scraped dreadfully before we replaced them.
With modern window replacements, you'll not only save on energy costs, but you'll also add style and sophistication to your home's interior and exterior. Consider replacing outdated windows and doors with energy-efficient options like double-paned glass or low-E coatings for even more savings. You may be able to apply for government loans or grants to help cover the cost of this investment.
Install stylish light fixtures to add a touch of sophistication
Transform your living space into a chic and sophisticated sanctuary by switching up your lighting fixtures. We often overlook the impact a simple change in lighting can have on a room's overall aesthetic. Installing stylish light fixtures is an effortless and affordable way to add some personality and pizzazz to your home.
By swapping out your outdated fixtures for something more modern and visually appealing, you can elevate the ambiance of any room from drab to fab. Whether you opt for a sleek pendant light, a bold chandelier, or a modern minimalist floor lamp, the right lighting can truly transform a space and give it that extra special touch.
If your home is a few decades old, switching out old fixtures can also improve your home's safety and energy use. For example, two of the light fixtures in my 40-year-old home had aluminum wiring inside. I replaced them with better-quality fixtures, properly installed, and also changed all the lightbulbs to LED. My electricity use has decreased and my bathrooms look better.
Rejuvenate old furniture pieces with fresh paint and upholstery
Furniture can be a significant investment, but that doesn't mean you have to buy all new pieces to upgrade your home. Instead, refresh and rejuvenate old furniture by giving it a fresh coat of paint or reupholstering it with new, stylish fabric. By repurposing and updating old furniture, you can save money while still adding a touch of elegance and sophistication to your home. Get creative and mix and match different colors and fabrics to create a unique, personalized look that reflects your style.
Give the kitchen a makeover
The heart of any home is the kitchen, but sometimes it can feel dull and uninspired. That's where a kitchen makeover comes in, and the possibilities are endless. Imagine sleek new countertops, a trendy backsplash, and appliances that sparkle and shine. Consider a fresh coat of paint for the cupboards or even new cupboards.
Whether you prefer a classic look or something more modern and edgy, the right combination of upgrades can completely transform the space. You'll love entertaining friends and family in your new kitchen, and cooking will become a joy rather than a chore.
Refresh the landscaping with eye-catching plants and flowers
Last but certainly not least, don't forget about your home's exterior and landscaping. A well-maintained yard with eye-catching plants and flowers can make all the difference in creating an elegant and inviting atmosphere. Choose a mix of perennials and annuals for year-round color, and consider adding some hardscaping features like a walkway or retaining wall to add dimension and interest to your yard. With a little love, care, and creativity, you can elevate your home's exterior and make it the envy of the neighborhood.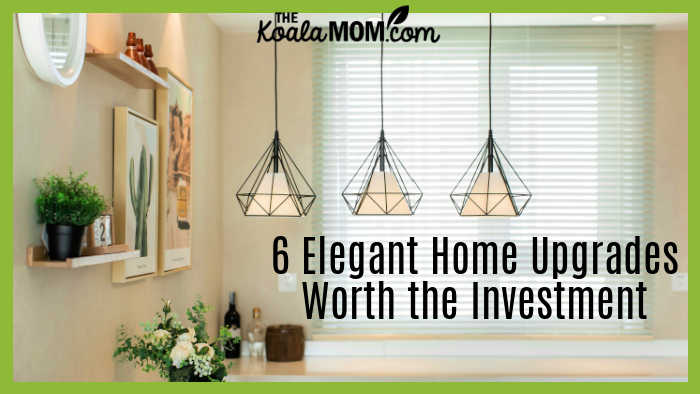 In conclusion, investing in your home is more than just a matter of aesthetics. Each of these upgrades, from the front door to the landscaping, not only adds elegance and sophistication but also enhances the overall value of your home. Remember, the beauty of these improvements is that they don't require a substantial budget; a little creativity and effort can go a long way. So, why wait? Start implementing these upgrades today and reap the benefits of a more beautiful, functional, and valuable home.