Music is a staple in our home. Although I don't sing and barely play piano and violin, I've always enjoyed music. My kids are all known to burst out into random bits of song and any drive with them is Carpool Karaoke. We regularly flip between our favourite Sirius XM channels or plug in a new album from our favourite artist.
Music is not only fun and entertaining (which is helpful when on the road a lot), it also creates a family culture. We have our favourite songs that come out at various moments. For example, I grew up playing cards with my extended family and at some point during the card game, someone was guaranteed to start, "You gotta know when to hold 'em, know when to fold 'em…" Every road trip starts with Willie Nelson's "On the Road Again," followed by whatever other driving-related songs we've found to add to that playlist.
If you're looking for some new music for your kids, here's a list of some of our favourite albums to try. These are creative, wacky, fun, and often toe-tapping songs that we enjoy playing around the house or in the car.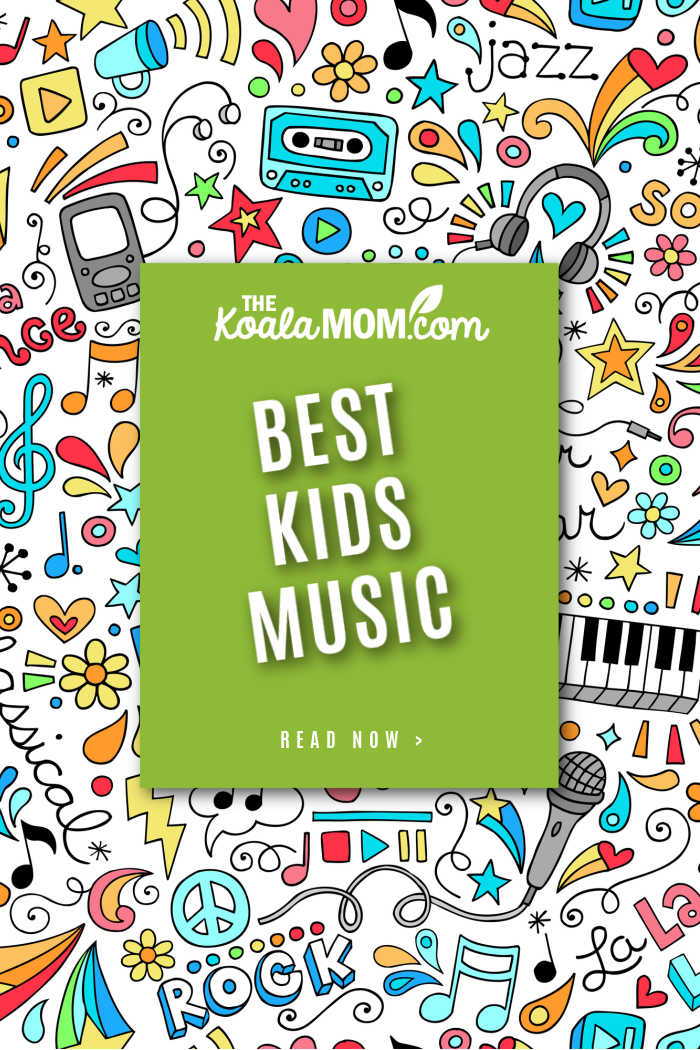 Lucy Kalantari: Pockets Full of Joy
Pockets Full of Joy is a collection of ukelele ditties with a 1920s flair. This CD which celebrates the small moments of motherhood spoke to my heart and would be a lovely present for any mom you know. Lucy has a beautiful, throaty voice and a definite flair for pairing upbeat music with meaningful lyrics.

Jefrey Au-Go-Go
Jefrey Au-Go-Go is an Aussie turned New Yorker whose upbeat, fast-paced music keeps listeners on their toes. The songs on this CD are just plain fun, with great beats, funky tunes, and lyrics that you really gotta listen to more than once. One of my favourites is "Chunky Alligator," a slightly spooky song about alligators that like nibbling toes, but there's something in the tune that keeps it sticking in my head even after we've turned the music off.
Hullabaloo
Hullabaloo has been one of our favourite bands since we first popped Shy Kids Blues into the truck's CD player. Shy Kid Blues is the story of Steve and Brendan's childhood and love of music, with autobiographical songs interspersed with bits of story. I Chew celebrates childhood moments, like wanting a pet and going for a child's first airplane ride. Hullabaloo also has a couple best-of collections.
Alison Faith Levy: The Start of Things
Alison Faith Levy's CD The Start of Things is fun enough for kids and sophisticated enough for adults. When I first popped it into our CD player, I thought, "Is it a kids' CD? Or is it an adult CD?" Either way, it was a win-win. The girls liked it. I liked it. "The Start of Things" talks about nerves at the start of things, like school or performances. "Pull Your Weeds" is a fun song about Cinderella and Snow White digging in a garden together. This is a surprising CD that's sure to delight kids both young and old.
Here Comes Trouble: Goo on My Shoe
Goo on My Shoe is a fun, upbeat CD from the band Here Comes Trouble. I was hooked with the first song, "I Want Dessert," which made me smile and think of days when I choked down my own meal as a kid just for the apple pie or chocolate cake that I knew was coming next. I think the girls' favourite song is "Don't Eat the Mailman, Doggie," a cute song about a girl who gets a dog.
Sara Lovell: You've Got Me
Sara Lovell's CD captures many of the small moments of childhood. It begins with "We Get Up in the Morning," a catchy, bouncy song that's sure to get you up in the morning. It ends with several soft lullabies, from "Look At the Stars," about the constellations above us, to "Night Night Golden Sun." When I asked the girls which were their favourite songs on You've Got Me, they all listed at least three. In short, between all of us, I think we like every track.
What are your favourite kids' albums and bands?
Cover photo via Depositphotos.