Recently, I found a CD that was Sunshine's favourite when she was a toddler and popped it into the CD player. I anticipated some fun memories. Instead, Sunshine soon began complaining it was a "baby CD." Even I was bored by most of the common toddler songs on the CD. I realized our musical tastes have changed in the last few years, thanks to CDs like You've Got Me by Sara Lovell.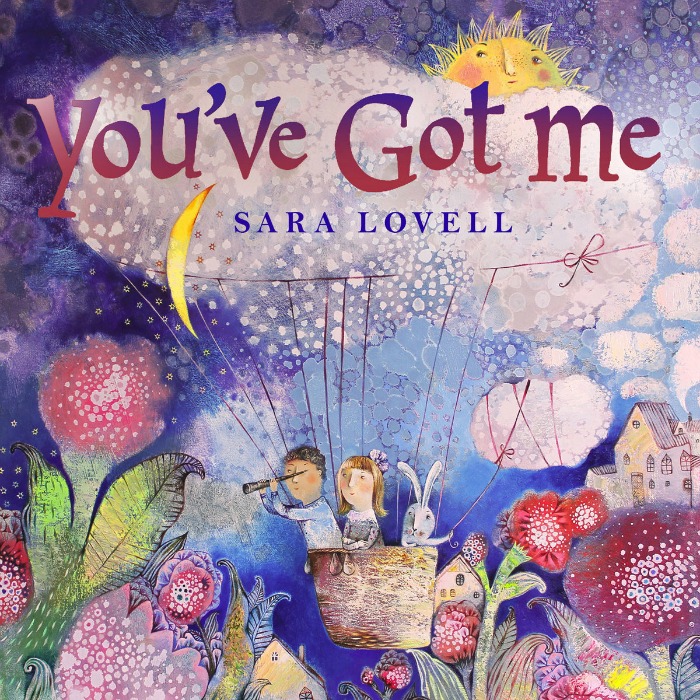 Tracks 1 through 18 are full of fun. The CD begins with "We Get Up in the Morning," a catchy, bouncy song that's sure to get you up in the morning. It ends with several soft lullabies, from "Look At the Stars," about the constellations above us, to "Night Night Golden Sun,"
Sara Lovell's CD captures many of the small moments of childhood. "Oh I'm Bored" is about typical childhood boredom… and how to overcome it. "I Can Tell We're Gonna Be Friends" celebrates the way that children so quickly connect with another child who has something in common with them. "Tell Me Who's the Monster" is a fun, albeit "spooky" song about the monsters in the closet—and how to get over being afraid of them.
Sunshine was so inspired by the song "You've Got Me" that she wrote her own version. This song is about being there for someone else. It was neat to see the situations Sunshine came up with, in which she'd help a friend out.
When the day has been too long
And it's hard to find a friend
When everything's gone wrong
And the hurt is slow to mend
I'll be the one you can lean upon
I'll say the words "you're not alone."
When I asked the girls which were their favourite songs on You've Got Me, they all listed at least three. In short, between all of us, I think we like every track. My personal favourite is "The Midnight Secret Sock Party," about what all those missing socks just might be doing. Besides the fun lyrics, each song has fun music. Many of the songs are in minor keys, which the girls called "spooky," and lead to a discussion about different types of music.
For a taste of Sara's music, check out this fun music video for her song "Dance Like You've Got Music In Your Pants:"
Sara Lovell is a songwriter, multi-instrumentalist and producer who lives in Berkeley. She is a single mom to a six-year-old son who loves to dance and paint. You've Got Me is the winner of a 2016 Parent's Choice Award (it sure got this parent's vote!). For more information about her, or to buy her CD, drop by her website. You can also find her on Twitter, Facebook and Instagram.
"Sara Lovell taps into that place in childhood where the everyday can become fantastical at the drop of a hat." – Lynne Heffley, Parents' Choice Awards
I received this CD for review courtesy of the publicist; all opinions expressed are my own.