What's big and loud and lots of fun? A Hullabaloo CD, of course! Steve and Brendan, two of our favourite musicians, put together a second "Best of Hullabaloo" collection. We've been bouncing and dancing to our favourite tunes from Shy Kid Blues and I Chew, plus some new-to-us songs.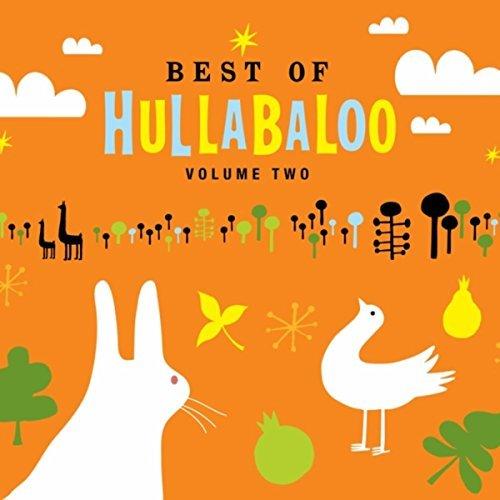 I received this CD for review courtesy of Waldmania PR; all opinions expressed are my own.
All Your Favourite Hullabaloo Songs
Best of Hullabaloo: Volume Two is a celebration of 13 years of performing and recording. This thirteenth album also marks their 3,000th live show! All the songs on this album, from "Sleep Well Tonight" to "You Are Loved," will have you stomping your feet or clapping your hands or singing along.
Steve Denyes, the writer in the duo, says, "We released Best of Hullabaloo: Volume One in 2009, followed by five new albums. To establish a milepost for our 3,000th live show, we wanted to bring out another 'Best of' album. Of course, the hardest part was choosing the songs, an impossible task, really. In the end, we chose a balance that reflected 'fan favorites' as well as our own favorite songs that we play live on a daily basis."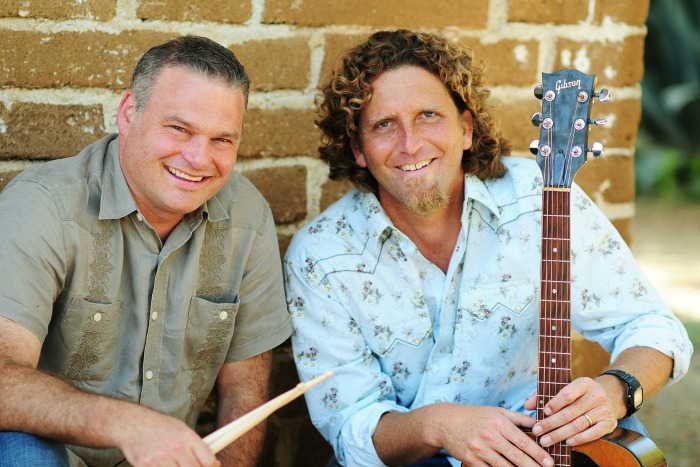 Our Favourite Things about Hullabaloo
One of my favourite things about Steve and Brendan's music (besides the foot-tapping fun) is the way they capture everyday, little moments. The second song in this collection, "It's All Gonna Be O.K.," is about those moments when a child needs that reassurance… he or she falls down, a friend says something not nice, and a parent is there to say, "It's all gonna be okay." Track 4 is about something we've got lots of experience with—road trips.
"Hullabaloo is like the Pixar of kid-folk bands, treating its all-ages audience with dignity and taking nothing for granted." ~ Chuck Campbell, Knoxville News-Sentinel
One of the girls' favourite things to do right now is to turn on a CD and dance around the living rooms. It's a great way to get them active when it's rainy outside. Best of Hullabaloo Volume Two is a popular choice because the songs just invite you to jump up and dance! It's fun to watch their attempts at choreography or air-guitar while they belt out the words to their favourite songs.
Where You Can Find Hullabaloo's Music
Before forming Hullabaloo, Steve Denyes was an elementary music school teacher while Brendan Kremer was a drummer in a rock n roll band. They started Hullabaloo for Brendan's twin daughters' first birthday party, when they played a few songs. In the ten years since then, they've played over 2,000 shows, released ten albums, and traveled all around the U.S. Steve plays the guitar, sings, and writes goofy songs (including all the tracks on Shy Kid Blues), while Brendan plays drums, sings, and smiles, To find out more about them or their albums, visit their website.
Best of Hullabaloo: Volume Two will be available at hullabalooband.com, cdbaby.com, and iTunes. You can find Hulaballo on Facebook, Twitter, and YouTube. To find out more about Steven and Brendan and see if there's a show coming up in your area, drop by their website.
If you like this CD, you may also like…