Finding the best gifts for fathers, particularly when they say they don't want anything or have no clue about what they actually need, is always quite challenging. Yes, this situation can be tricky, but it's still possible to convey your love and thoughtfulness to your father. If you're confused about what to get for him, here are 13 great gift ideas for dad to get you started shopping.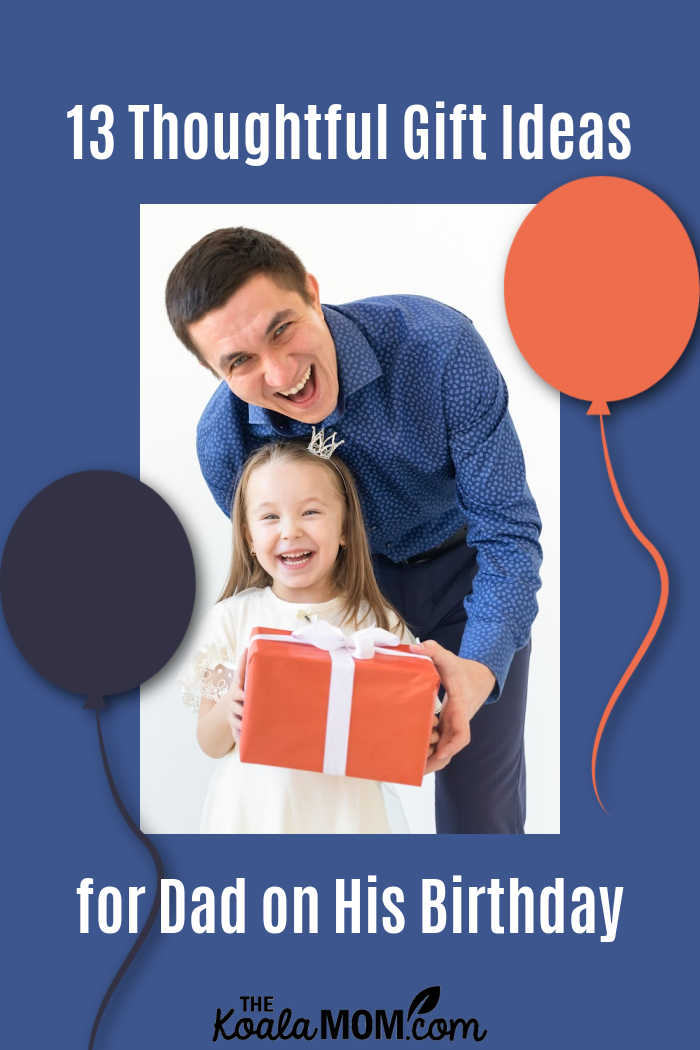 1.  For Dads Who Love to Cook
If your father is one of those men who love to cook, bake, and grill, there are plenty of gift items available for you to choose from. You can gift him:
a personalized chopping board
barbeque tool set
toaster oven
portable outdoor pizza oven
grill master crate
a personalized apron and chef's hat set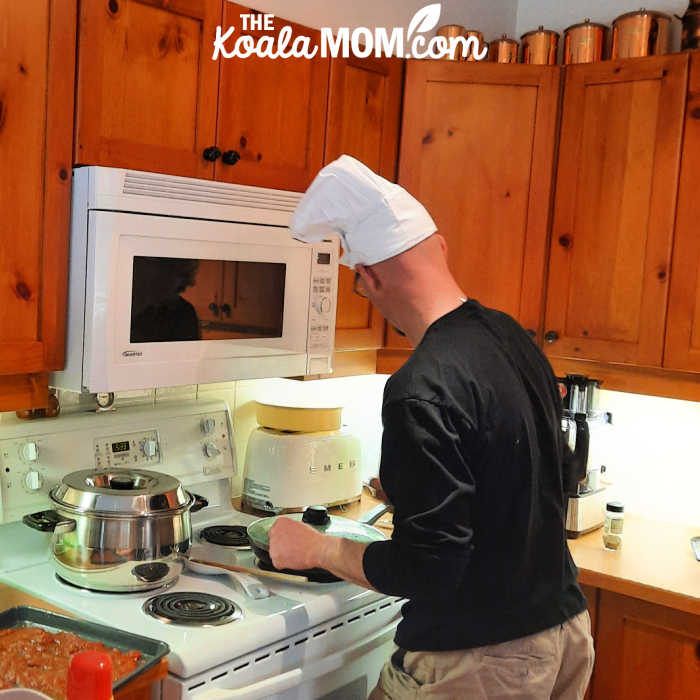 2.  For Dads Who Enjoy Music or Podcasts
Wireless earbuds or noise-canceling headphones can be a great gift idea for dad if he loves to listen to music and podcasts. Search for the best earbuds in your budget. You will need to do some research to make your gift more thoughtful and appropriate. You could also get your dad a gift card to his favourite online music store. Or maybe your dad's favourite podcast has some merch available for him to geek on out.
3.  For Seafarer Dads
It is easier to surprise a dad who has a hobby of seafaring and often does it for fun. For example, you could get a durable, portable, and inflatable paddleboard or kayak for your dad. Look for the one which is made from armor-strength PVC and is lightweight, stable, and easy to carry for cruising, riding small waves and recreational paddling.
4.  For Dads Who Never Miss Working Out
Health is very important, and if your father is a health enthusiast and always tries to stay in shape by working out daily, don't you think buying new workout gear would be a great idea? Sneakily check his workout equipment to see what condition it's in, and buy new equipment to replace the pieces which are worn out. He may also like new workout apparel such as moisture-wicking tees or running shoes.
5.  For a Dad Who Loves Camping
A camping lover is the easiest person to please in this whole world. You can buy him a new tent, portable camping chair, portable stove, grill machine, bug zappers, cooler, and so on. Check out what's listed as new and cool at your dad's favourite camping store.
Don't forget to tag along with him on some camping days. I am sure your father will appreciate it even more. You could even plan a trip to take your dad on and make that his gift!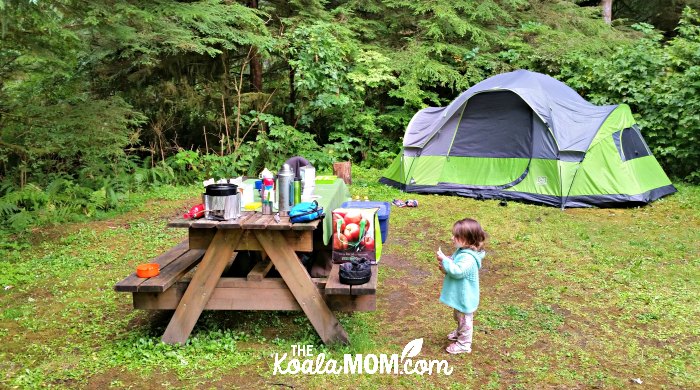 6. For a Hiker Dad
If your father finds fun in hiking and does it often, the best gift you can buy for him is near pair of hiking boots, a backpack, or other hiking gear. If you want to really surprise him, try to find out his preference in color, design, and brand. Also, remember to check his shoe size (or get him a gift card and offer to go shopping with him for new boots). Do some research on any hiking gear to ensure it's lightweight and durable.
7.  For a Father Who Reads
You can buy a few best-selling books by the authors your father loves to ensure his next few days will be filled with enjoyment. Reading books he enjoys most will give him a feeling of pleasure that is indescribable.
Another gift idea for Dad is a chance to read as many books as he wants by buying him a Kindle paperwhite. Some Kindles are small enough to fit easily in a pocket or shoulder bag, giving your dad more time to read as he can easily carry a book with him wherever he goes.
8.  For a Father Who Loves Fishing
Fishing is one of the favorite hobbies of many people. If your father gets excited about fishing and enjoys his time doing it, you can buy him a new fishing rod. Or, you can go for other fishing equipment such as reel, fish hooks, tackle boxes, or a complete package of fishing tools.
9.  For a Father Whose Favorite Pastime is Golfing
If your father enjoys playing golf but often mixes up his golf balls with his buddies' balls, you can solve this problem for him. Buy him a pack of customized golf balls. It is easy and a great gift idea. Simply go to any sports store where they will provide you with customized stuff. Thus you will be able to add a personal touch and make your dad feel special.
You could also go golfing with your dad. Not ready for a full 9-hole course? Try mini golfing together! It's a fun way to bond that's a little less pressure than a real golf course.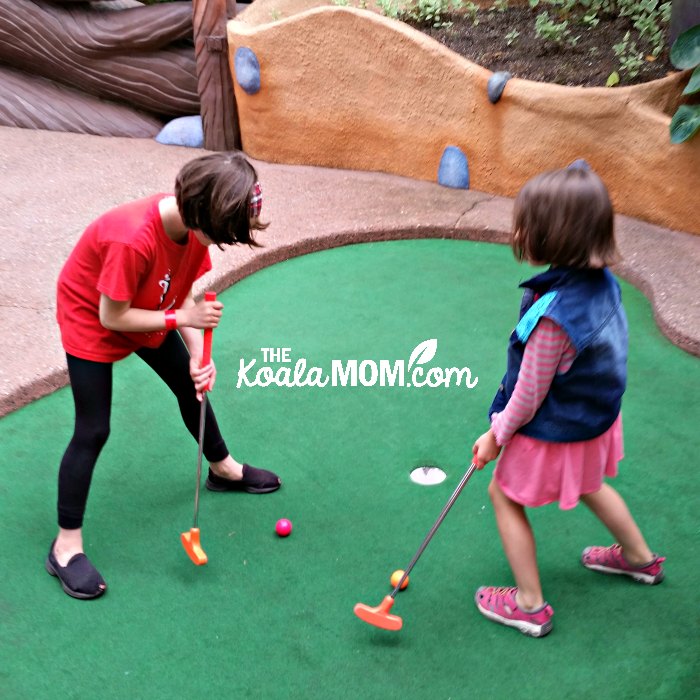 10.  For a Father with a Remote Job
Does your dad work from home and keep complaining about cramped hands, neck, or wrist pain? Then maybe it's time to upgrade his chair, mouse, and keyboard to ones that are ergonomic.
For a comfortable office setting at home, it's important to select the right equipment. So give him the best office chair and a high-end mouse and laptop combo. Believe me, this will be the best gift for a father who works from home.
11.  For a Dad Who Loves to Dress Up
Why not buy cufflinks as a gift for your father who loves to look good? They have been a tried-and-true gift for many years.
You can buy readymade cufflinks online or place customized orders. Thousands of satisfied cufflinks customers claim that if you monogram cufflinks with a matching wood box, it enhances the quality of your gift. This gift will look great in person and will surely impress or make your fashionable father happy.
12.  For a Dad Who Needs Regular Massages
Does your father need regular massages for back or neck pain but doesn't like going to a spa? Then why don't you bring a spa to him?
Get him a trendy massage gun. It's a one-time investment that will give your dad an almost spa-like massage for a long time. By using a high-end massage gun he could even get a massage in the hardest-to-reach spots.
13.  Cake
With the other gift ideas for Dad, make sure to bring the best cake you can because a birthday is incomplete without a cake. Order his favorite flavored cake from his favorite cake shop and surprise him with this sweet gesture.
A cake is good for almost every occasion. It makes for a great mother's day gift as well. So, if you're unsure, you should just go with a cake because you can never go wrong with it.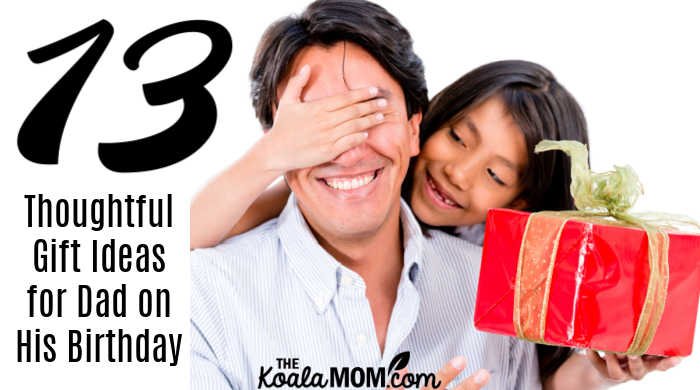 Other Suggestions
Every single gift idea for dad should reflect his hobbies, preference, and likings so he can understand how much effort you have put into selecting each gift. Make a list of your father's favourite activities and then start brainstorming things he may need (or want) to do those activities. For example…
If your dad always tries to stay active, buy him a pedometer watch.
A Bluetooth tracker can be a great gift if your dad keeps losing keys at home.
If your dad enjoys coffee and loves to grind his own, you can gift him a manual coffee grinder and customized coffee mug.
Wrap Up
We are blessed with so many things in this world, and our fathers are one of those blessings. So make sure that you are getting the right birthday gift for your father. Do your research, write down your thoughts, and get suggestions from other family members to come up with the perfect surprise.
Don't forget to give him a card. It will be even better if it is handwritten. And there is one thing that you can't buy but your father will love the most: your time and company. Try to spend quality time, especially on occasions like birthdays.
What are the best gift ideas for dad you've had? Would he love something on this list?