I've been a C. S. Lewis fan for as long as I can remember. I've read (or listened to) the Narnia books more than I can count, and enjoyed his science fiction as well. So when I saw Mark Neal and Jerry Root's new book The Neglected C. S. Lewis, I was intrigued. We have a rather large C. S. Lewis collection on our bookshelves (right next to the equally large J. R. R. Tolkien collection), but none of his literary criticism. The Neglected C. S. Lewis takes modern readers through C. S. Lewis' scholarly works, explaining why these works still matter to readers today.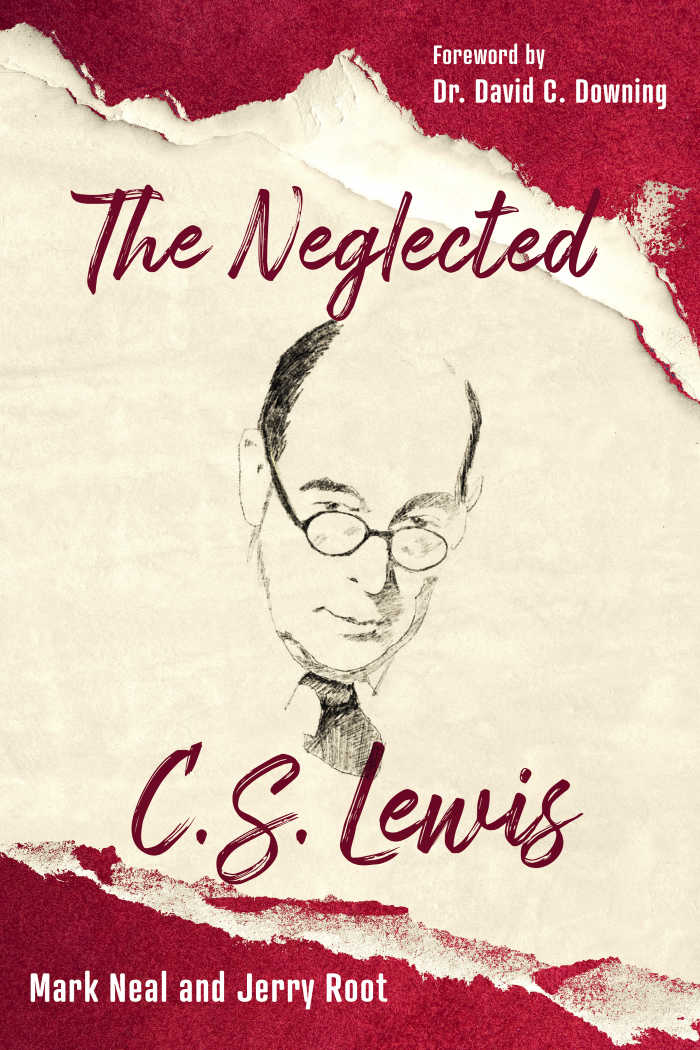 I received this book for review courtesy of the publisher; all opinions expressed remain my own. This post contains affiliate links; as an Amazon associate, I earn from qualifying purchases.
Readers who can quote word for word from Mere Christianity or Perelandra have often never read Lewis's work as a professional literary historian; they may not even recognize the titles listed above. Mark Neal and Dr. Jerry Root have done students of Lewis a great service in the pages that follow, tracing the signature ideas in Lewis's works of literary criticism and showing their relevance to Lewis's more familiar books. ~ Dr. David C. Downing, foreword
C. S. Lewis' Literary Criticism
Besides being a children's author and Christian apologetics writer, C. S. Lewis was also an Oxford professor and scholar of Medieval literature. The Neglected C. S. Lewis introduces us to this side of Lewis. As Dr. David C. Downing notes, "Lewis was a man of many parts: a medieval and Renaissance historian who wrote humorous light verse; an influential critic who wrote letters to children; a compelling Christian apologist who wrote science fiction and fantasy."
While C. S. Lewis wrote about fifteen books of literary criticism, The Neglected C. S. Lewis focuses on eight of these works:
The Glory of the Ideal: The Allegory of Love
Civil Debate in an Age of Polarity: The Personal Heresy
Book Born in Friendship: Arthurian Torso
From Drab to Golden: English Literature in the Sixteenth Century excluding Drama
Unlocking the Doors of Language: Studies in Words
Becoming a Thousand Men: An Experiment in Criticism
The Heavens Declare the Glory: The Discarded Image
A Defense of Old Ideas: Selected Literary Essays
As an English major, I thoroughly enjoyed reading The Neglected C. S. Lewis — it was like sitting down with my favourite English professor and fellow students to geek out over some literature that few others have read. For English majors, or anyone reading historic works of literature, Neal and Root share Lewis' advice:
we must become, for example, an eighteenth-century Londoner while reading Samuel Johnson, or an Achaean chief while reading Homer. Only then will we be able to judge historical works as they were written. This keeps us from misreading, from projecting our own worldview onto a work, and not reading it the way the author intended.
Neal and Root also discuss why on earth we'd even want to dust off these "neglected" books written by an Oxford scholar  century ago. Throughout the book, they show how Lewis' ideas still matter to us today. We live in crazy, uncertain times, as the events of 2020 have proved in so many ways. And as we struggle to look ahead and figure out the best path forward, sometimes it's a good idea to look back.
In an age of almost too much information, and information at our fingertips, many of us fail to think critically about the information we consume or to read as widely and diversely as we could. Why should we seek to understand Lewis' ideas about literature and the world? To get past ourselves:
Lewis writes in An Experiment in Criticism that we live in a narrow prison of self. We need others' eyes in order to apprehend reality and expand our understanding—this means not only the voices of the present, but those of the past as well. In opening doors to other historical times and works, Lewis is giving us these eyes. This kind of vision allows us to engage our current cultural situations more effectively and enriches our own understanding and perception of the world.
As a lover of literature and of history, I found Neal and Root's examination of Lewis' works fascinating. I can understand their passion for Lewis' scholarly writing, and am also grateful that they've waded through that writing to distill it to a readable form for modern readers like me. While The Neglected C. S. Lewis is, in many ways, as scholarly as Lewis works, I think it would be attractive to any fellow C. S. Lewis fans, English majors, and historical literature aficionados. (It would also be an excellent textbook for a course on C. S. Lewis or medieval literature at a Christian university…)
More about The Neglected C. S. Lewis
The Neglected C. S. Lewis is available from Paraclete Press, Amazon or your favourite bookstore. You can also check out the book trailer:
Are you a C. S. Lewis fan? Would you like to read about his neglected works of literary criticism?