I grew up hiking with my family in the Rocky Mountains of western Canada, where a walking pace has let me take in the beauty and majesty of the scenery around me with a different perspective than whizzing past in a car. For many years, I've dreamed of exploring other countries and continents in the same way—one step at a time. There are many trails around the world that are renowned for their scenery, history, or other significance. Here's a list of some of the world's best hiking destinations (just in case you need ideas for your own bucket list!).
From Nepal to New Zealand, these trips are sure to inspire the travel bug in anyone. Check them out and plan your next adventure!
North American Trails
Icefields Parkway
The Icefields Parkway is a highway in Alberta that runs between Banff National Park and Jasper National Park. This scenic, popular passes through two mountain ranges—the Canadian Rockies and Columbia Mountains—and offers travelers access to several lakes, glaciers, waterfalls, hot springs, wildlife reserves, hiking trails, camping sites, ski resorts, ice caves—everything you need to enjoy the best of what nature has to offer.
The route connects Lake Louise with Jasper via a series of five mountain passes with incredible views of glaciers as well as glaciers themselves. Winter travelers can enjoy cross-country skiing or snowboarding on one side of the road while summer visitors can enjoy hiking on another side of the road. It is also a popular route for cyclists.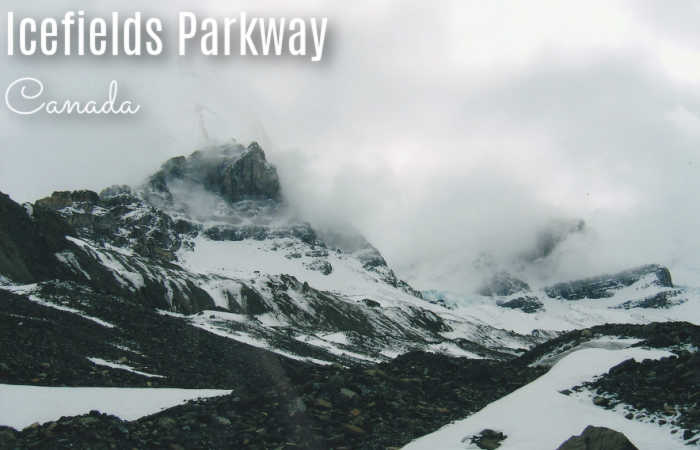 West Coast Trail
The West Coast Trail follows the western coast of Vancouver Island from Port Renfrew to Tofino, BC. This rugge, 75-km trail takes about seven days to hike. Hikers must climb up or down more than 100 ladders, cross rivers via log bridges or foot bridges, and use tide tables to plan when to hike on the beach and when to take the forest trail. A highlight of the hike is the crab shack at Nitinat Narrows, where hikers can buy a fresh crab dinner before catching the ferry across the inlet.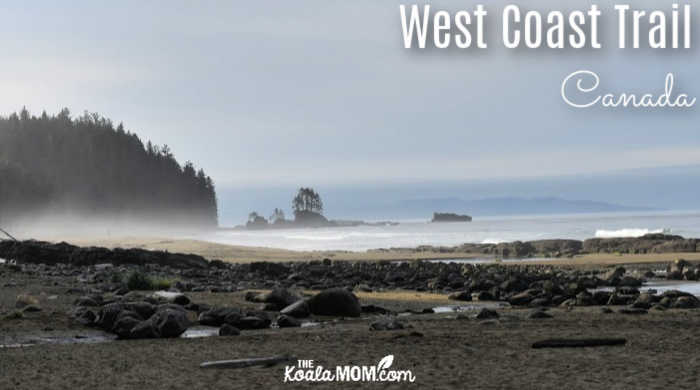 The West Coast Trail was first built in 1907 with lifesaving stations to assist shipwrecked sailors on the west coast. Remains of boats and logging equipment along the trail add to its history and appeal. Today, First Nations groups help maintain the trail and offer assistance (including ferry rides) to hikers on the trail.
Pacific Crest Trail
The Pacific Crest Trail stretches 2,650 miles from Mexico to Canada through California, Oregon and Washington. Made famous by Canadian author Cheryl Strayed in her book Wild (turned into a movie of the same name starring Reese Witherspoon), this trail takes careful planning in advance. Most hikers take about five months to do the trail, leaving Mexico in early April and reaching Canada in September. The Pacific Crest Trail crosses twenty-six national forests, seven national parks, five state parks and four national monuments.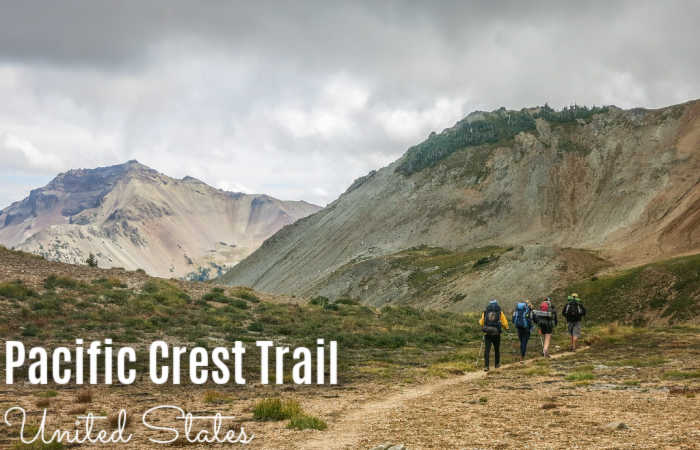 South American Treks
Before you start your South American hike, consider taking some online Spanish lessons to be able to speak with the locals you meet on the trail!
The Inca Trail
The Inca Trail is a trail in Peru which main purpose is to connect the ancient city of Cusco with the Sanctuary of Machu Picchu. It was constructed by the Inca civilization and used for religious ceremonies prior to the arrival of Spanish conquistadors in 1532. It is lined with impressive stone ruins and structures built by the Inca, including many that were previously unknown. The trail passes through varied terrain, ranging from dense cloud forest to high mountain passes and picturesque villages.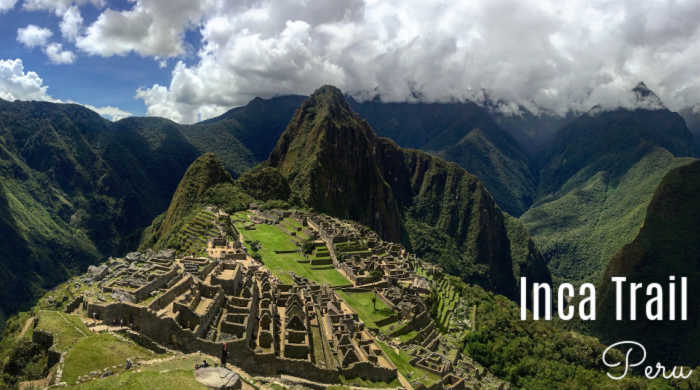 Hikes Down Under
Routeburn Track
The Routeburn Track is located in New Zealand's South Island. It runs through the Routeburn Valley, a glacial valley surrounded by mountains and crossed by a crystal-clear river. The track boasts four kinds of landscape: alpine scrublands, subalpine forest, alpine herb fields, and clear-water lakes.
It is one of New Zealand's Great Walks and was added to the list in 1991. It traverses alpine meadows, scenic ponds, and rolling hills crossed by rushing waterfalls. There are also many see-worthy sights along the way, such as spectacular waterfalls and glacial valleys.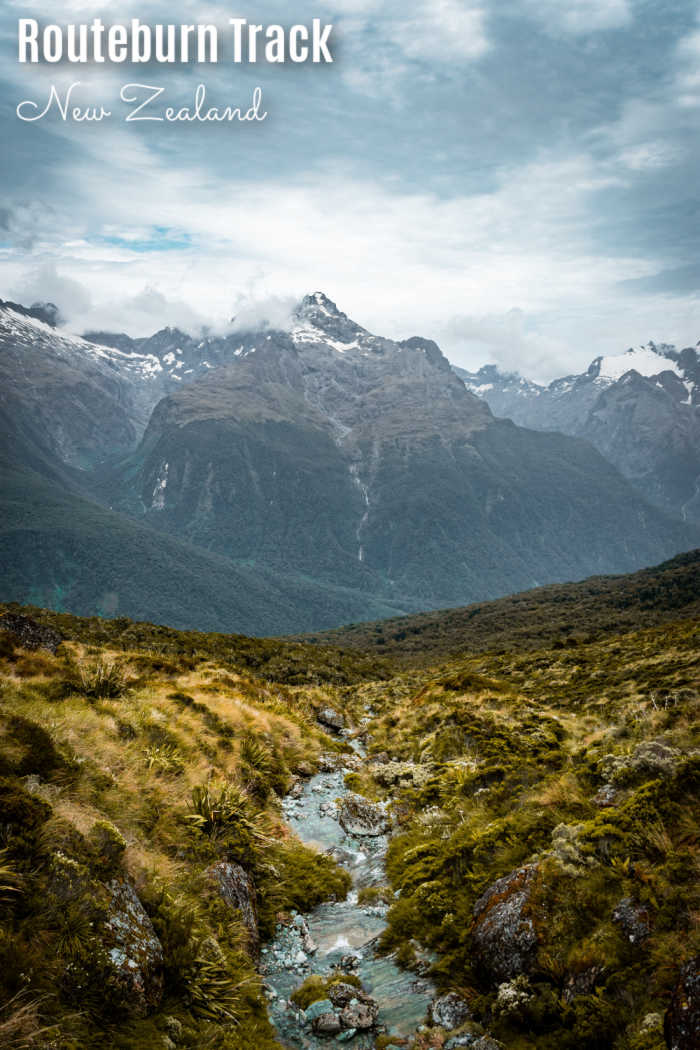 Hikes in Asia
Snowman Trek
The Snowman Trek is an 11-day trek in Bhutan that takes you through one of the most remote and least-visited areas in the kingdom—the Bumthang Valley. This trail crosses high passes with dramatic views of green valleys and snow-capped peaks across them.
Starting on the outskirts of Bumthang town, the trek follows several traditional routes to reach the Snowman Mountain Range where you can go horse riding. Along the way are distinctive traditional farmhouses called Gomdens where you can try local food and learn about local culture.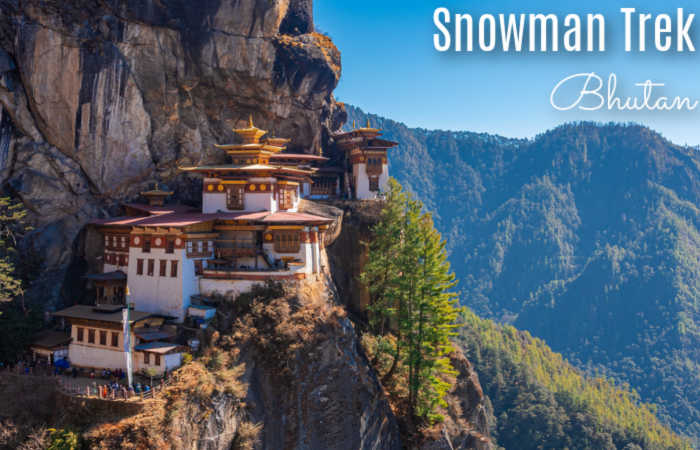 Everest Base Camp Trek
The Everest Base Camp Trek is a trek in Nepal that leads to the base camp of Mount Everest, the world's highest peak. The trek runs across the Khumbu region in Nepal, renowned for its natural beauty and cultural heritage. It becomes more difficult as it approaches higher elevations; there are steep ascents and descents along the way and you have to be prepared for chilly weather conditions at night.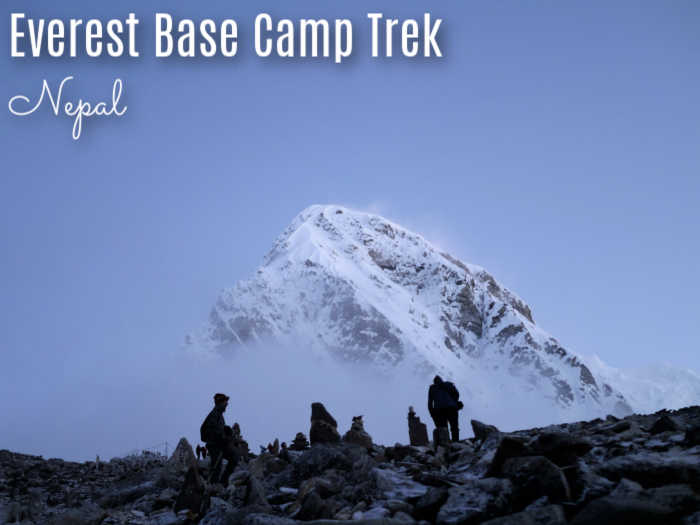 The trek typically takes two weeks and passes through quaint villages with colorful prayer flags hanging from roofs and walls. During the trail, you will encounter many spectacular landscapes, including snowy mountains, lush forests, gurgling rivers, mountainside villages, terraced fields planted with barley, apple trees, juniper trees, chir pine trees, oak trees, and medicinal plants such as aloe vera—all surrounded by breathtaking mountains at every turn!
Annapurna Circuit
The Annapurna Circuit is a 10-day trek through the breathtaking Annapurna mountain range in Central Nepal, regarded as one of the most popular treks on Earth. The route traverses the rugged Himalayas and passes through some of the most remote areas of Nepal. It goes through dense forests, river crossings, and picturesque villages, and it offers magnificent views of snow-capped peaks, towering cliffs, and gurgling rivers.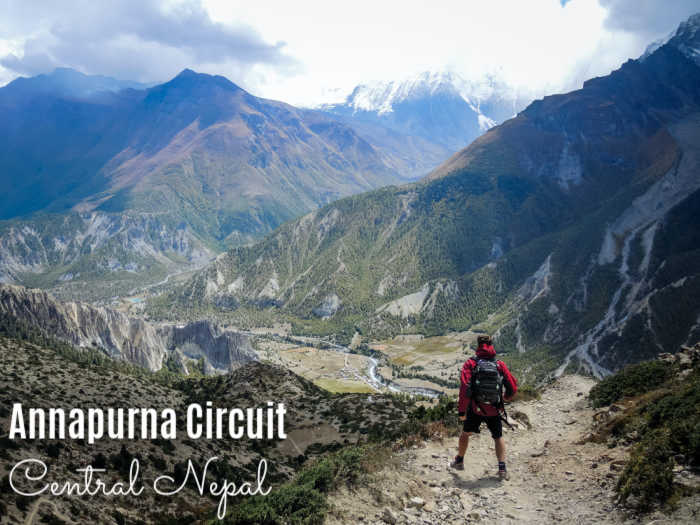 Treks in Europe
West Highland Way
The West Highland Way is a walking trail in Scotland that runs on the West Coast of Scotland for 96 miles (154 km). The path begins in Milngavie near Glasgow on its eastern end and ends in Fort William on its western end. It crosses:
Eight munros (Scottish mountains over 3,000 ft/914 m high)
Numerous lochs (Lake of Menteith, Loch Lomond and Loch Leven)
Seven rivers (Clyde, Kelvin Rivers; Falls of Clyde; Lussa; Leven; Ericht; Bruar; Tummel)
Several forest parks (Finnich Glen; Strathfillan; Ben Alder Forest)
Numerous glens (Glen Lussa; Glen Strathfarn; Glen Gyle)
Several passes (Kilmahog Pass; Ben Lomond Pass).
The trail offers a variety of paths to choose from, so you can pick the one that suits your stamina level best.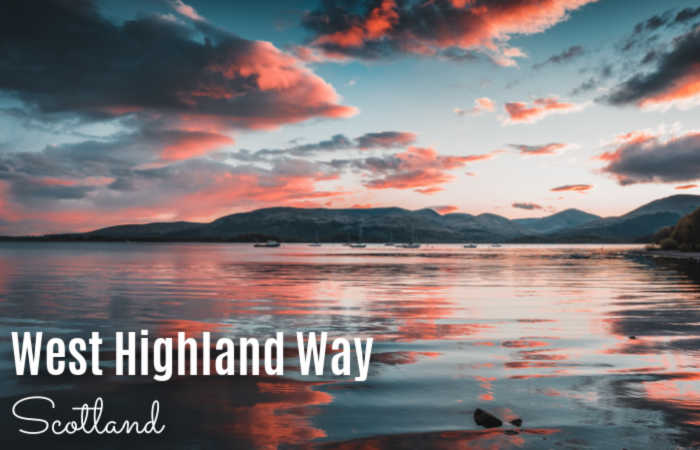 Plan Your Next Big Trek
Trekking, hiking or backpacking your way across a country for several days is a unique way to explore the local scenery and get away from your daily life. This method of travel means that you have all your gear on your back, so you want to ensure that you pack well and have high-quality, light gear as well as a comfortable, well-fitted backpack. Give yourself time to prepare physically for your trip before you start hiking as well. Then just put one foot in front of the other and enjoy the vistas you pass through on your trek.
Have you done an extended hiking trip in another country? What do you think are the best hiking destinations?