Known for its high-cultured, massive metropolis, Houston, Texas, is one of the best destinations to visit with your kids. From family-friendly places such as parks, playgrounds, museums, and attractions to countless brunch spots and dining options, you can surely give your kids a wow experience. Depending on where you're from, you can take buses to Houston or drive your car to make visiting places easy.
Below are some of the wonderful places in Houston you can consider when visiting with your kids.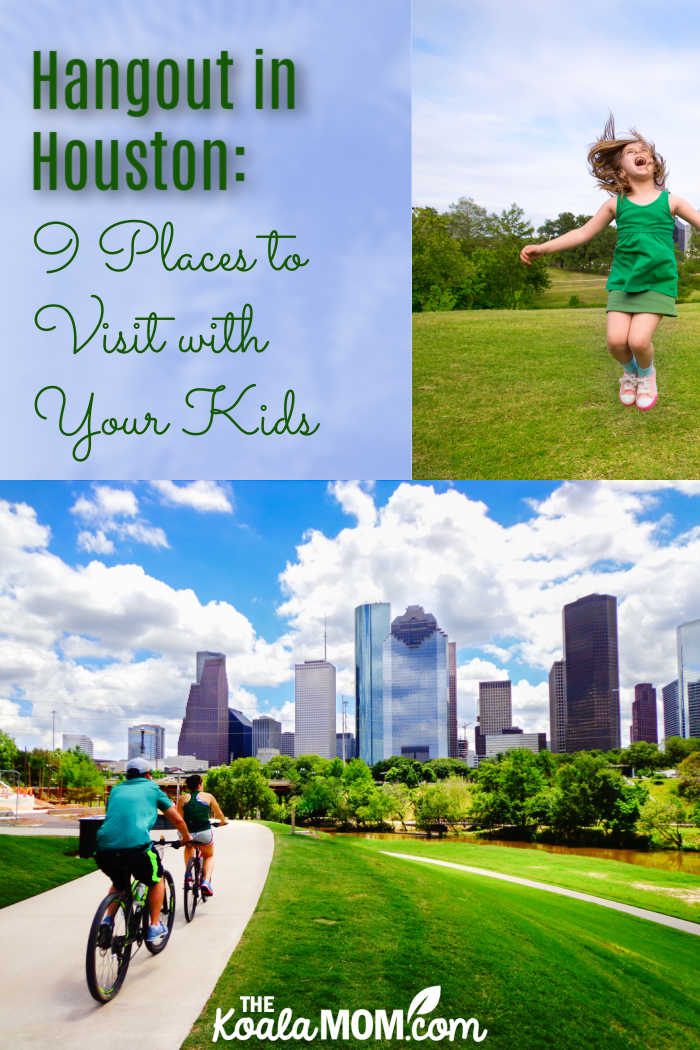 Children's Museum Of Houston
If you want your kids to learn and have fun at the same time, one of the places you should visit is the Children's Museum of Houston. It's popular for its structure that puts kids to work as a make-believe police officer or city council member in Kidtropolis, which is a city where kids rule.
The Kidtropolis in the Children's Museum of Houston let kids act like real adults, providing them the opportunity to learn about working and earning. There's also a section known as Power Play where kids can learn about fitness and health by dancing, climbing, and jumping.
Houston Zoo
If you want to make your family weekend getaway extra special, Houston Zoo is one of the perfect places to visit. It's a place you don't want to miss if you like your kids to explore animal habitats as well as witness encounters with wild animals and giraffe feedings. Houston Zoo's Sneak Peek tours, vet programs, Zoo Crew experiences, and Water Play Park offer fun for teens and toddlers.
Houston Museum Of Natural Science
Known for its amazing collection of mineral specimens, dinosaur skeletons, space-station models, and planetarium, the Houston Museum of Natural Science is one of the most heavily attended museums across America. It houses various world-class exhibit areas such as the Burke Parker Planetarium and Cockrell Butterfly Center.
In addition, the museum takes pride in the other permanent exhibits that examine Texas wildlife, paleontology, astronomy, science, and space. It also has summer camp series, including Dinosaur Camps, Chemistry Camps, and Space Camps.
Houston Arboretum And Nature Center
If you want to experience nature with your kids in the heart of Houston, don't forget to include Houston Arboretum and Nature Center in your itinerary. This place lets you and your kids' imagination run wild, free of charge.
Other than learning the native ecosystems of Houston in the Discovery Room, it also serves as a non-profit nature sanctuary that works to protect wildlife and native plants while providing environmental education opportunities for everyone. To enjoy discounts on events and classes, it's worth it to be a member to get early access to kids' program registration.
Space Center Houston
The Space Centre Houston provides a beautiful look into the world's biggest space program. The attractions include a shuttle replica, interactive exhibits, space simulators, a kid's play area, and hundreds of space artifacts. For older kids who are huge fans of space, they can consider a Level 9 Tour that provides an in-depth look at the work of NASA's Mission Control.
Discovery Green
It's a 12-acre park with a fountain, green grass, and playgrounds for kids to play during summer. Discovery Green isn't just a typical old park because families and kids can enjoy free events and shows throughout the year. If there are no events, the park is the place to be if you want to breathe fresh air and enjoy the outdoors with your kids.
Museum Of Fine Arts
It's considered the fifth biggest museum in the country that was founded in 1900. Aside from exposing kids to one of the revered art collections across the US, a visit to the Museum of Fine Arts is also a perfect way to take advantage of the special events and programs offered here.
Often, there are regular story time circles, art workshops, and classes for kids of all ages. The museum is also famous for its over 25 masterworks from Matisse, Picasso, Kelly, and more.
If you're visiting Texas, you may also want to explore El Paso…
Downtown Aquarium
It's an underwater wonderland with an entertainment complex filled with an aquatic carousel, carnival-style games, a Ferris wheel, and a restaurant. At Downtown Aquarium, kids will love the attractions and dazzling habitats. They can also get a chance to experience up-close-and-personal with stingrays and horseshoe crabs. Moreover, kids under two can get in for free.
Miller Outdoor Theater
The Miller Outdoor Theater is the place where kids can experience the best theater, dance, music, and more for free. From family-friendly performances of jazz, classical music, ballet, ethnic dance and music, and musical theater to daytime programs for kids, Miller Outdoor Theater is a one-of-a-kind place to visit in Houston. It can also make your travel with kids worthwhile.
Houston isn't only a great place for adults, but kids as well. In fact, no matter what you do or visit in Houston, you can guarantee that you'll have a good time with your kids. The best thing about Houston is that there are many fun things to do and family-oriented places to visit that don't cost much money. Just be sure to plan your itineraries to make the most of your experience with your kids in Houston.
What are your favourite places to visit and explore in Houston, Texas?