A family weekend trip is an exciting opportunity to spend a few hours away from work and bond with your spouse and children. Because an escapade is something you can't experience all the time, it's important to plan well to make your trip extra special.
While planning, keep in mind that you don't need to spend a lot on this trip. Kids don't  notice this as long as everyone in the family is having fun. Think outside the box and factor in activities that your kids will enjoy.
While all the options—and each person's ideas and preferences—an be quite overwhelming, there are ways to narrow down your choices, prioritize what's important, and make your getaway the most memorable one yet. Here are a few ways to make your family weekend getaway extra special.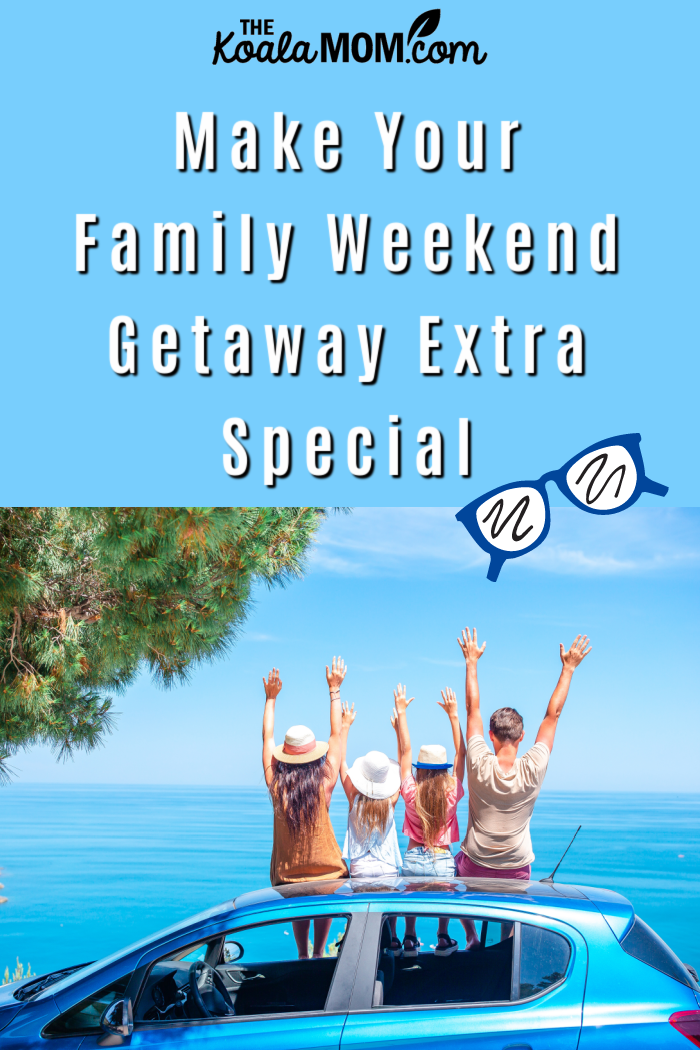 1. Think about the Type of Getaway
To jumpstart the planning process, decide on what kind of trip your family wants. You might want an outdoor adventure, a staycation, or a beach trip. Review your travel goals, dream destinations, and bucket list. Considering each person's preferences will also ensure that everyone will enjoy the entire duration of the getaway. From there, you can think of ways to make the most of your short trip. Jot down potential activities to do, places to explore, dishes to try, and the like.
For instance, if you opt to travel somewhere remote, you can hire a motorhome in New Zealand (like my brother did) or other similar rooms-on-wheels services and camp in the woods. Once you pack up the motor home, you can explore multiple destinations without having to unpack at every stop. This will also give you the opportunity to relish the beauty of nature, discover stunning landscapes, see more of the area you've chosen to visit, and more.
On the other hand, if a staycation sounds good to you and the family, choose a hotel accommodation that's packed with an array of amenities. This allows you to relax at the pool while the kids can explore and play. Choose a hotel that's central to the places you want to explore to reduce transportation costs. For example, staying at a hotel in downtown Vancouver lets you walk to and from beaches, museums, and shopping.
2. Tick off Items from Your Bucket List
Creating a bucket list before your weekend trip helps build up the excitement toward your trip. It also helps everyone get involved and look for ways to squeeze in time to check off an item. Plus, it makes the planning easier because the kids will come up with the ideas and you can just make them happen (hopefully).
To start your bucket list, research the place you're staying and ask your kids for suggestions and interesting activities. For instance, if you're camping in a certain national park, make sure to jot down the list of plant and animal species you'll discover in the place. If mountain climbing is on your list, call the local tourist agency to verify this and if there are packages you can take advantage of as well as discounts.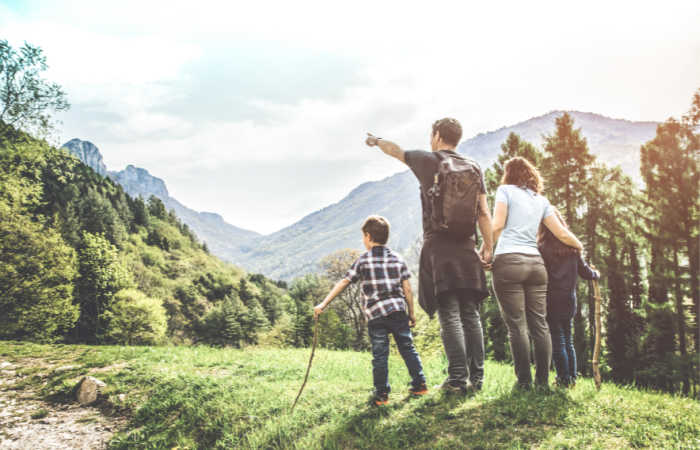 Before you leave for the escapade, print one copy for each of your family. Your children would love the idea of keeping track of their progress and the feeling that comes after accomplishing them. Creating a bucket list also helps you capture new memories you'll look back and talk about when your children have all grown up.
3. Create a Family Trip Tradition
Another way to make your weekend getaway extra special is to choose a no-fail activity that you'd always do on every trip, whether big or small. One family tradition we have is eating s'mores when we're camping—usually on the first night. The kids always remind me to buy marshmallows and chocolate when I'm planning our camping menu.
Some other ideas for family trip traditions include trying out the local cuisine on your first day, visiting a souvenir shop and get a postcard to send home, striking a pose on one of the city landmarks, playing truth or dare on your first night, dropping by a famous café, and more. There's nothing like a family tradition to cherish and look forward to every escapade.
4. Try Something New Together
If you're heading to a new region, make sure to look for fun activities to fill in your itinerary. For inspiration and ideas, ask your friends, do your research, and look into online recommendations to help you craft a customized weekend trip. While at it, make sure to learn basic child safety tips before you head on to your destination.
Alternatively, if you're planning to revisit a place, make the trip more special by taking on new and cool activities rather than doing the familiar ones. For instance, if you're traveling to a local beach resort, make sure to try out the new amenities of the place. Creating new memories as a family is one surefire way to make your getaway unforgettable.
Additionally, something new to try out together is to unplug. Emails, notifications, and other digital matters can wait until Monday. Don't miss out on the fun and make sure your sole focus is to spend time with family.
What tips would you share for planning a weekend family getaway?