Located on the US and Mexico border where Texas meets New Mexico, the city of El Paso, Texas, offers visitors a variety of unique activities. From historic memories to modern-day attractions, there's something to satisfy everyone in your family. Here's a list of top six family-friendly things to do in El Paso to start your vacation planning.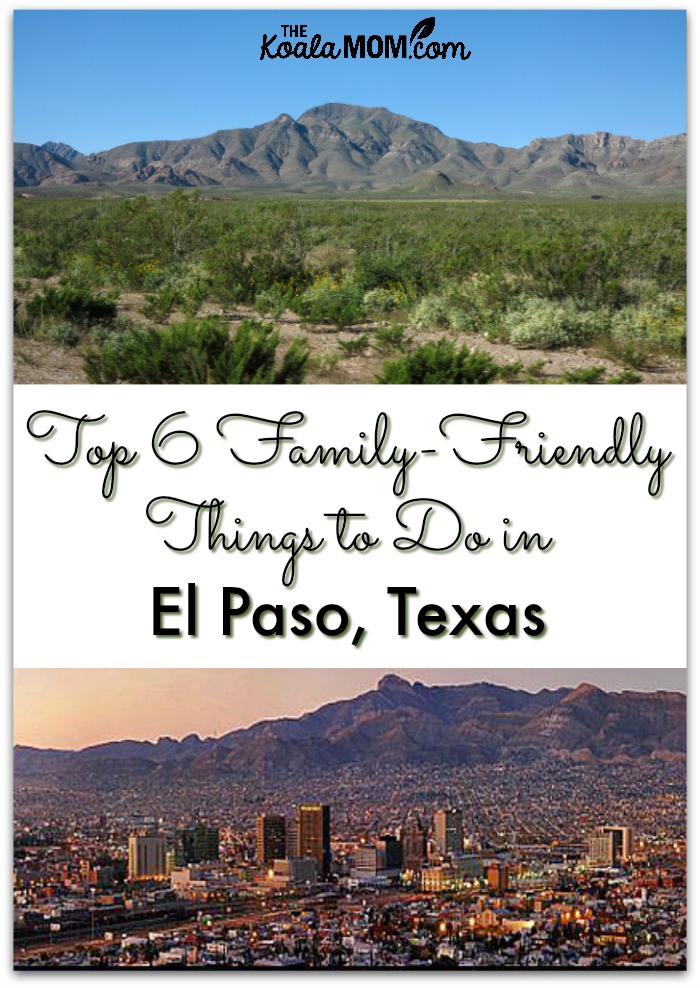 Pick a Fun Hotel in El Paso, Texas
Where you stay can make or break any vacation. A good night's sleep is the first step to ensuring that everyone has fun while out exploring. Traveling with kids may mean you want a hotel that's convenient to return to for baby's nap or a hotel that offers a pool to burn off the kids' excess energy before bedtime. The IHG website makes it easy to compare hotels in El Paso, read reviews, and find a hotel that's convenient to the places you want to visit.
Explore Indian Cliffs Ranch
Kids will have fun experiencing the Wild West at Indian Cliffs Ranch. This authentic ranch boasts local wildlife, fascinating history, contrasting terrain, and a mouth-watering restaurant to fill up hungry travelers. The ranch was once a stagecoach stop and has been the setting for many movies. Amy Thomas from Passionate Purpose says, "It's a very cool place. Kids will love the cowboy/ranch theme, and it's huge with all kinds of themed rooms."
Visit El Paso Zoo
Locals know the El Paso Zoo as the best place in town for kids, who'll enjoy the train, playground, and native and exotic animals. Learn more about local history at the Animals of the Spanish Explorers Exhibit. Featuring animals imported along the road from Mexico City to Santa Fe, this exhibit also boasts a campsite scene and a village scene from 1750. Be sure to check the zoo's events page to plan your visit around your child's favourite animals.
Hike Franklin Mountains State Park
For more adventurous travelers and kids who need to burn off some energy, Franklin Mountains State Park is just minutes away from El Paso and offers plenty of outdoor activities. The park has over 100 miles of trails for hiking and biking. You can also go rock climbing at one of two designated areas, as long as you have your own equipment. Rangers lead hikes, bike rides, and art activities in the park.
Visit the El Paso Holocaust Museum
Explore another era of history at the El Paso Holocaust Museum. Pictures, videos, and facts bring the past alive, reminding us not to let history repeat itself. The museum includes video archives of local residents who were Holocaust survivors. Check the website before visiting, as featured events may change.
Follow the El Paso Mission Trail
Faith and history collide on the El Paso Mission Trail, which takes visitors to three churches dating back 400 years. These three adobe churches stand as living testaments to the faith of El Paso's Spanish and Indian ancestors. Each church boasts a unique design and fascinating history. Plan to spend a day on the trail and take in the local shops and cafés, as kids are always happier when their stomachs are full. Again, visit the website to read about the history of the church and plan your visit around local events, including mass.
Consider taking some time to book your hotel and plan which attractions to visit in order to make your trip easier. If your kids are old enough, involve them in the planning. Show them this list of attractions or create your own, and see what they think of each place to visit. Older children may want to explore the websites themselves, while younger children may just need a few details from you about each place.
If you've visited El Paso, Texas, where would you recommend staying? Which attractions did you visit?
I received compensation for this post. All opinions expressed are my own. Franklin Mountains image via Flickr by alex1derr. El Paso cityscape image via Wikimedia by Kristiansr.