Earlier this year, I started asking the older three girls to do a daily household chore. I have two reasons for this: I want them to learn some life skills, and I want them to realize that taking care of our home is a team effort (not just Mommy's job). When I heard about the Homey app, I jumped at the chance to try it out with our new chore system.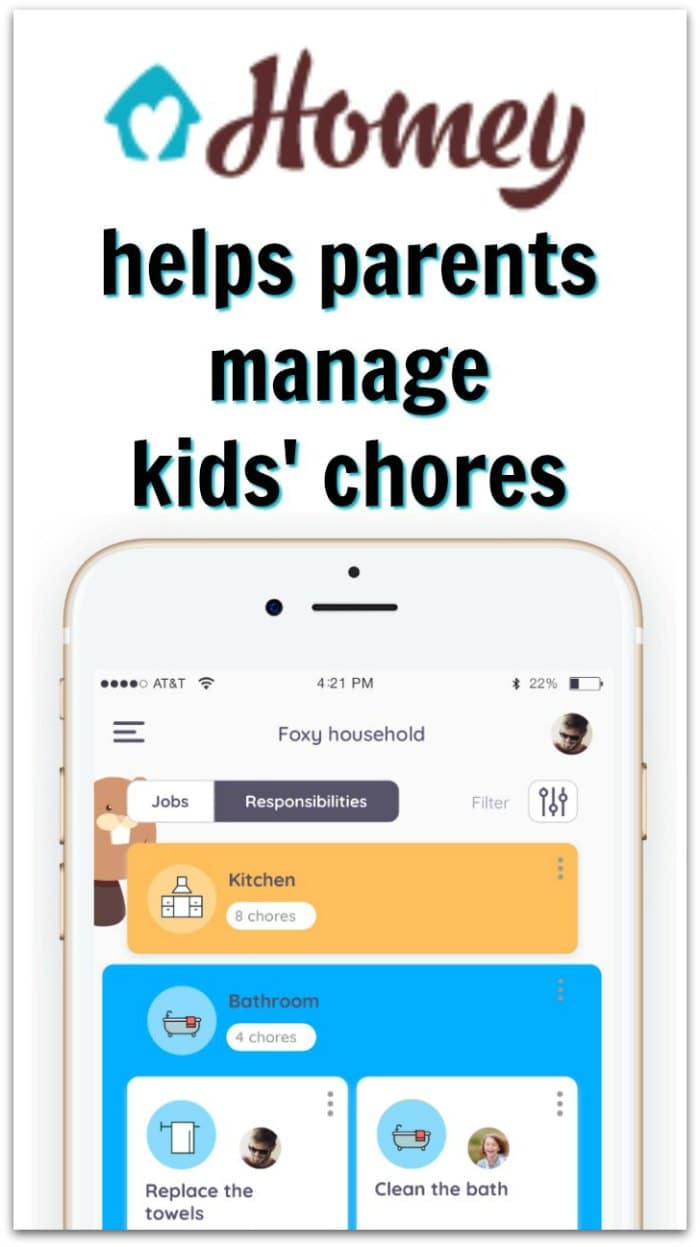 I received compensation and a free premium account for the Homey app for this review; all opinions expressed are my own.
The Homey app is an easy way to assign chores for each family member and then track who has actually done their chores. Manage your own household tasks and get the kids involved in helping out!
Once you've downloaded the app, it only takes a few minutes to set it up for your family. You can add each family member (although you'll need to pay for the upgraded version if you have more than two kids doing chores). Then you can assign chores to each child, either by creating your own chores or using the pre-set chores in the app. (Again, some of the pre-set chores are free and others require the paid upgrade.)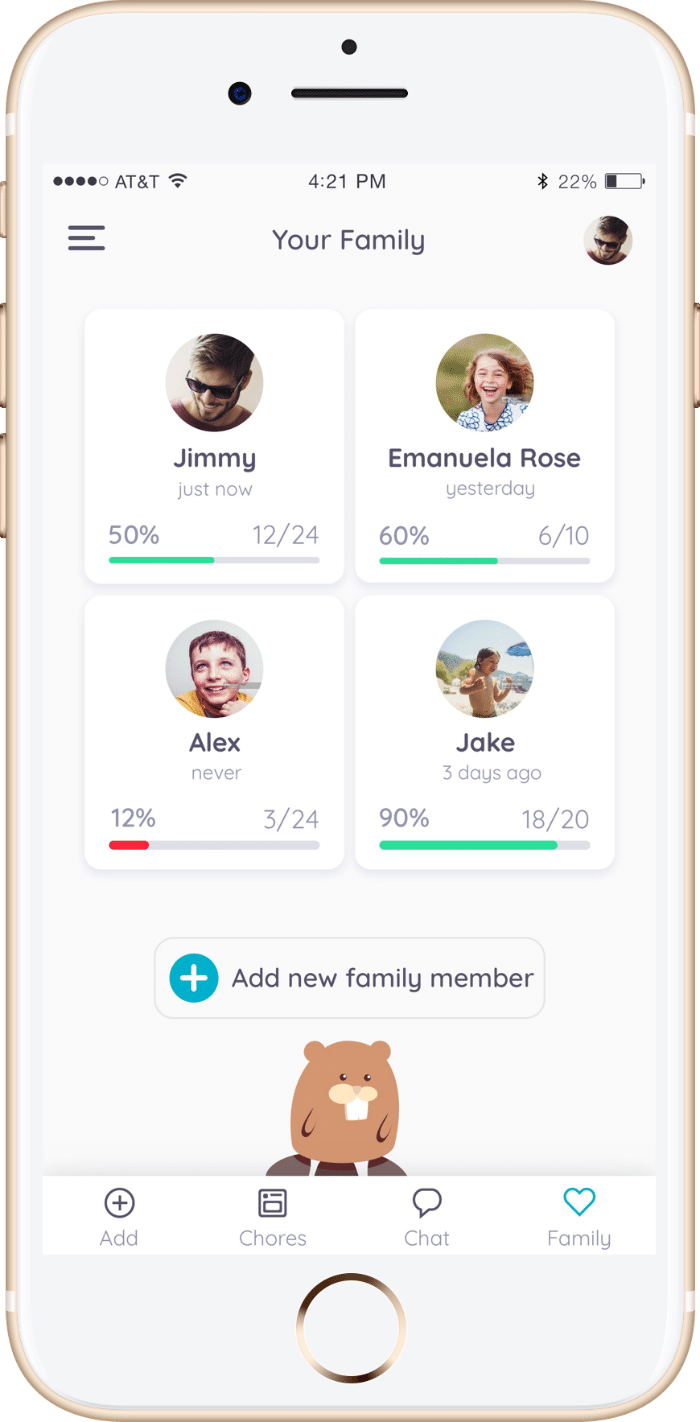 For me, setting up the chores was the most time-consuming part. It was easy to assign chores that all the girls are doing, like making their beds and picking up toys. I had other chores that specific children are doing on specific days—for example, Sunshine cleans the main bathroom on Mondays and empties the dishwasher on Fridays, while Jade does the dishwasher on Mondays and dusts on Thursdays. It took me quite a while to set up these individual chores in the app.
Chores can be designated as either jobs (for which your child can earn money, like their allowance) or responsibilities (unpaid tasks they need to complete). If your child's allowance is tied to their chores, then the app also lets you keep track of what they've earned. This can help kids learn to manage money, as they can choose to do more chores if they want more money.
If, like me, you aren't paying your children to do chores, then they can simply feel good about checking off what they've done.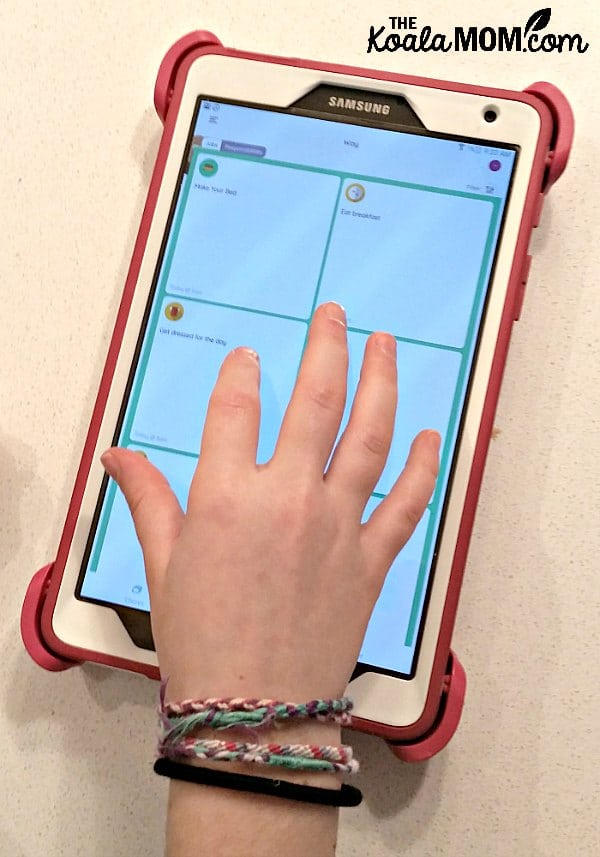 Once all the chores are set, the app will give you reminders when they need to be completed. If your child has their own device, you can install the app on their devices and log them into their account. The child will then get notifications to complete chores and can check off the chores as complete. This would be great if you're a working mom with teens at home; you can even require photo proof in the app that they've completed the chore!
Because my daughters don't have their own devices, I installed the app on my tablet. We use this tablet for educational apps and white noise at bedtime, so it's easy for the girls to grab it and check off their chores. This let me off the hook of nagging them to complete their chores, or asking them if they've done it yet. I can say something quick like "Did you check your chores?" They can go to the app to see what they need to do for the day, then check it off.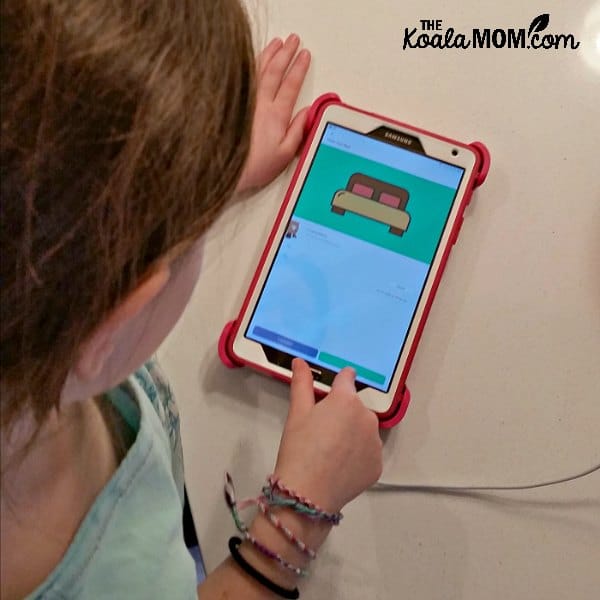 Like any chore system, how well it works will depend on the people using it. I've found that my oldest (who loves tech) has responded best to this system. She likes using apps for anything, so she's most willing to check in with the tablet to see what chores she needs to do. My second (age 7) was a bit less interested in the app. She found it complicated (you have to click twice to check off each chore). The pictures in the app helped my 4-year-old recognize her chores, as she isn't reading yet.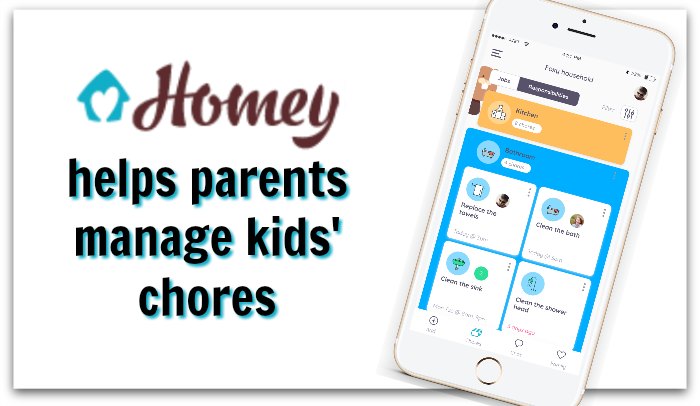 So far, the girls' chore routine has been positive. They were actually happy when I told them that they'd be doing chores on a daily basis and showed them what their specific chores were. Each day, they've done their chores without grumbling. I'm happy about the way they've accepted these responsibilities. Once or twice, Sunshine and Lily have traded their chores when they thought their sister's chore looked more interesting.
If you're also thinking about implementing a chore routine in your home, check out the Homey app. It's free to download on your device. You can play with the features and try it out with your family. Then, if you need more features, upgrade your account.
Enter to win a free 1-year subscription to the app by using the form below!
To learn more about the app, drop by the website. You can also follow Homey on Facebook, Pinterest, Twitter and Instagram for more tips on family chores.