Canada Day is coming up! We usually head out to find the local festivities for this day, but this year we'll be out-of-province. So I've been looking for some Canada Day activities and resources to celebrate with the girls before then.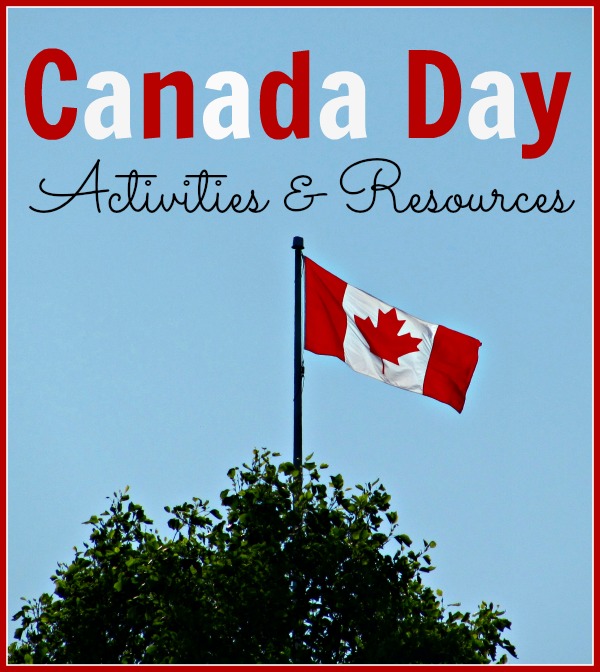 Learn about Canadian money.
Collect some pennies and read Susan Harris' book Little Copper Pennies for Kids. It includes fun facts about the Canadian penny as well as some activities for kids to do with pennies. We use pennies quite a bit for Sunshine's math and she's often asking why pennies are no longer in circulation, so this was a very helpful resource.
Be creative.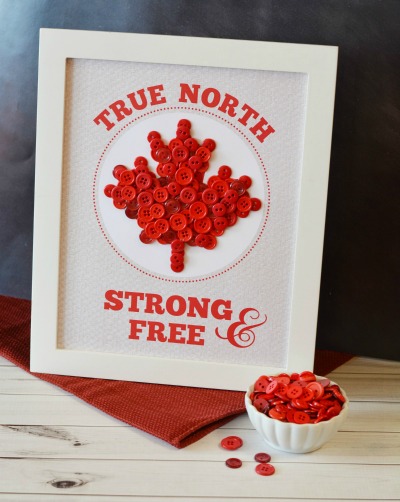 If you're feeling artistic, check out Canada Doodles. Kids (and adults) will have fun colouring, drawing and doodling while learning about Canadian geography, culture and art. (Includes three FREE Canada Day printables for your kids!)
Use Elizabeth's cool printable and some buttons (check your dollar store!) to make a neat craft with your kids. This picture would make a gorgeous picture to display for years to come!
Read some books by Canadian authors.
For tweens and teens, check out my list of 100 Great Books for Canadian Tween Girls. They may also enjoy Owls in the Family or Lost in the Barrens by Farley Mowat.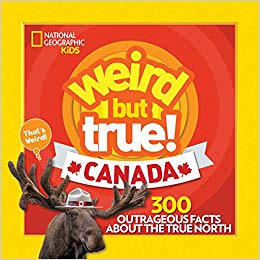 For fun facts about Canada, grab a copy of Weird But True! Canada from National Geographic Kids.
For moms, check out:
Be Canadian in the Kitchen.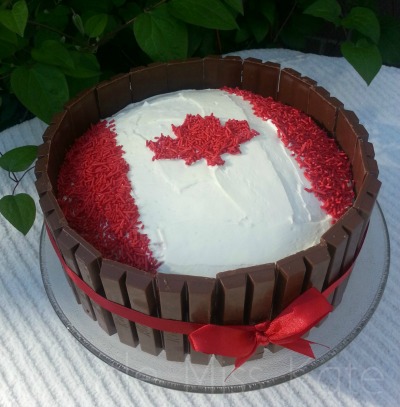 Cook or bake some special red-and-white treats for Canada Day! Check out these ideas for inspiration (caution: the pictures may make you hungry):
Discover Canada's Catholic roots.
Many of the men and women who founded Canada were deeply religious. From the Canadian martyrs, who gave their lives trying to spread God's word among the Native Americans, to women like Blessed Marie-Anne Blondin, who proposed revolutionary education ideas, these saints and blesseds did God's work in a new country.
Check out the patron saints of Canada and ask them to pray for our country on its birthday.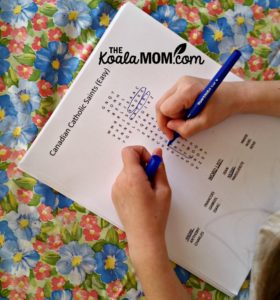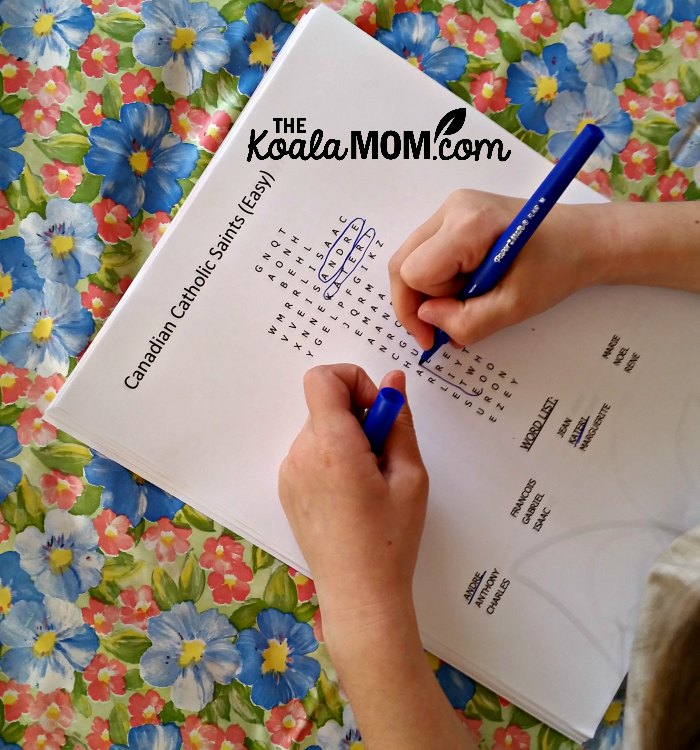 Read more about the Canadian Catholic blesseds, twelve men and women from the 1600s to the 1800s whose prayers, example, and service influenced our country's formation.
Be inspired by the Canadian Catholic saints, fourteen men and women who laboured tirelessly for Canada's salvation.
Subscribe to my weekly email newsletter to download your FREE printable Canadian Catholic Saints & Blesseds Kids Activities Pack, which includes 8 Bingo cards with 30 Canadian saints' and blesseds' names, crossword puzzles and word searches, saint matching and sorting games, and a saint profile sheet. These activities are intended for kids about Grades 2+ (or children who can read and write).
Check out the local events.
Often there are free events happening on Canada Day, or free admission to various local attractions. Google "Canada Day" and your city name or look up your city's events guide online to find out what's happening. Make sure to plan ahead for the day and keep your kids safe in the crowds!
I'm linking up with the Canadian Homeschool Bloggers once again for this post. Drop by to find more great activities and resources from other bloggers across the country! Have a great Canada Day!