Are you tired of the same old travel destinations and looking for a unique experience? Look no further than Ireland. This small but mighty country is packed with natural beauty, rich history, and vibrant culture that will leave you wanting more.
From the stunning Cliffs of Moher to the charming streets of Dublin, there are countless reasons why Ireland should be your next travel destination. In this blog post, we'll delve into some of these reasons and convince you to book your trip today. Get ready for an adventure filled with craic (fun) and unforgettable memories on the Emerald Isle!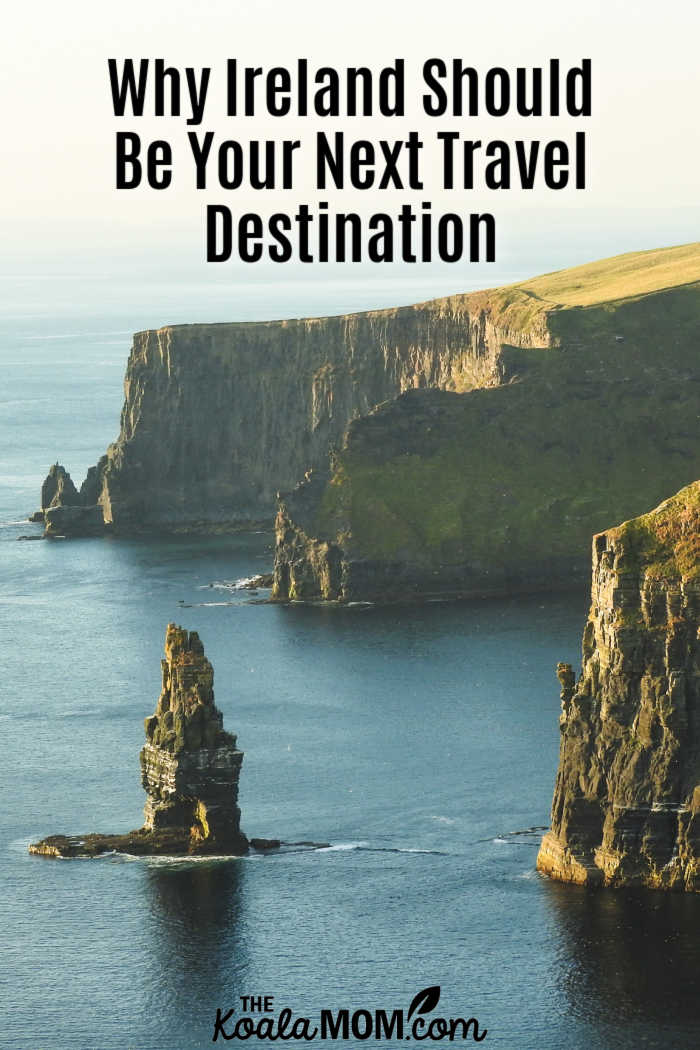 Historical & Cultural Highlights of Ireland
Ireland is a country with a rich history and culture. For starters, the Irish culture is known for its hospitality and friendliness. From traditional music to its unique art, architecture, literature, and folklore, Ireland's cultural landscape is rich and fascinating.
Firstly, Ireland is known for its traditional music, which consists of a variety of instruments, including the fiddle, harp, Uilleann pipes, bodhrán, and tin whistle. Irish music has been around for centuries and is still popular today. It has been heavily influenced by Celtic traditions and the English language.
Secondly, Irish art is another cultural highlight of the country. From ancient megalithic sites to contemporary installations and sculptures, Ireland has seen its fair share of artistic talent in various forms over the years. Famous artists include photographer Robert Welch, book artist John Behan, sculptor Edward Delaney, painter Nano Reid and sculptor Eamonn O'Doherty.
Thirdly, Irish literature is world-renowned. Famous authors from the Emerald Isle include James Joyce, Seamus Heaney, C. S. Lewis, and William Butler Yeats among many others. Irish literature often uses symbolism to explore themes such as religion and politics while also incorporating elements of folklore into their stories.
Finally, one cannot talk about Ireland without mentioning its incredible folklore. Irish folklore includes tales about leprechauns, fairies, and other mythical creatures as well as stories about heroic figures such as Cú Chulainn or Fion. Ireland is also known for the amazing faith and works of St. Patrick, St. Brigid, and St. Columba.
Fun Activities and Places to Visit in Ireland
Ireland is a country rich in history and culture, and there are plenty of fun activities and places to visit. From the beautiful island of Inis Mor to the bustling cities of Dublin and Cork, Ireland is a place to explore and discover. Not to mention some of the world's most spectacular scenery.
Here are just a few of the top attractions and activities to enjoy in Ireland.
Cliffs of Moher: The Cliffs of Moher are one of Ireland's most popular tourist attractions, providing breathtaking views of the Atlantic Ocean and the Aran Islands. It is also home to an abundance of wildlife, including colonies of puffins and other seabirds.
Guinness Storehouse: Located in Dublin, this seven-story exhibition is dedicated to the history, production, and culture of Guinness beer. Visitors can learn about the brewing process, take part in interactive activities, and even sample a pint or two at the Gravity Bar on the top floor.
Ring of Kerry: A scenic drive along this 179-kilometer route will take you through some of Ireland's most breathtaking countryside, passing by lush green hillsides, quaint fishing villages, and ancient monuments.
Giants Causeway: This amazing natural wonder was created by molten lava millions of years ago and consisted of more than 40,000 basalt columns formed as stepping stones across the landscape.
Delicious Irish Cuisine
When it comes to food, Ireland has a lot to offer. From hearty stews and delicious seafood to fresh vegetables and baked goods, there is something for everyone to enjoy. And of course, no trip to Ireland would be complete without trying a pint of Guinness!
If you're looking for a truly unique dining experience, be sure to check out some of the traditional Irish pubs. These cozy spots are the perfect place to enjoy a meal and chat with locals about all things Ireland.
Tips for Planning Your Trip to Ireland
Decide what type of trip you want to take. Are you looking for a relaxed vacation or an action-packed adventure? Ireland has something for everyone.
Choose your travel dates wisely. The weather in Ireland can be unpredictable, so it's important to pick a time of year when the conditions are likely to be favorable.
Consider your budget. Ireland is a relatively expensive country, but there are ways to save money if you're smart about it. Look for deals on accommodation and transportation, and don't forget to take advantage of the many free activities available throughout the country.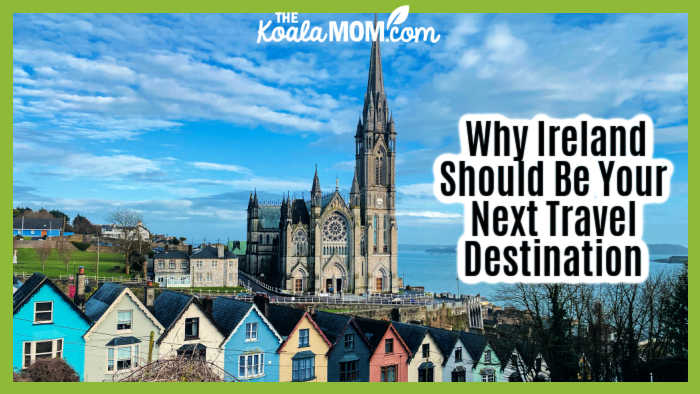 Ireland is an incredible country that offers its visitors a unique and unforgettable experience. From the stunning landscapes to the fascinating history, there are so many reasons why you should consider visiting this amazing destination. In addition to all of these attractions, Ireland's people are incredibly friendly and welcoming which makes it even more attractive as a travel destination.
So if you're looking for a place to explore or just want to get away from it all, then look no further than Ireland.