Spring break is a time to let loose, have fun, and discover a new country or city to explore and enjoy. However, picking a destination to spend a few days or weeks can be difficult. If you don't know where to go yet, here are some of the best spring break destinations to choose from that will give you an unforgettable vacation.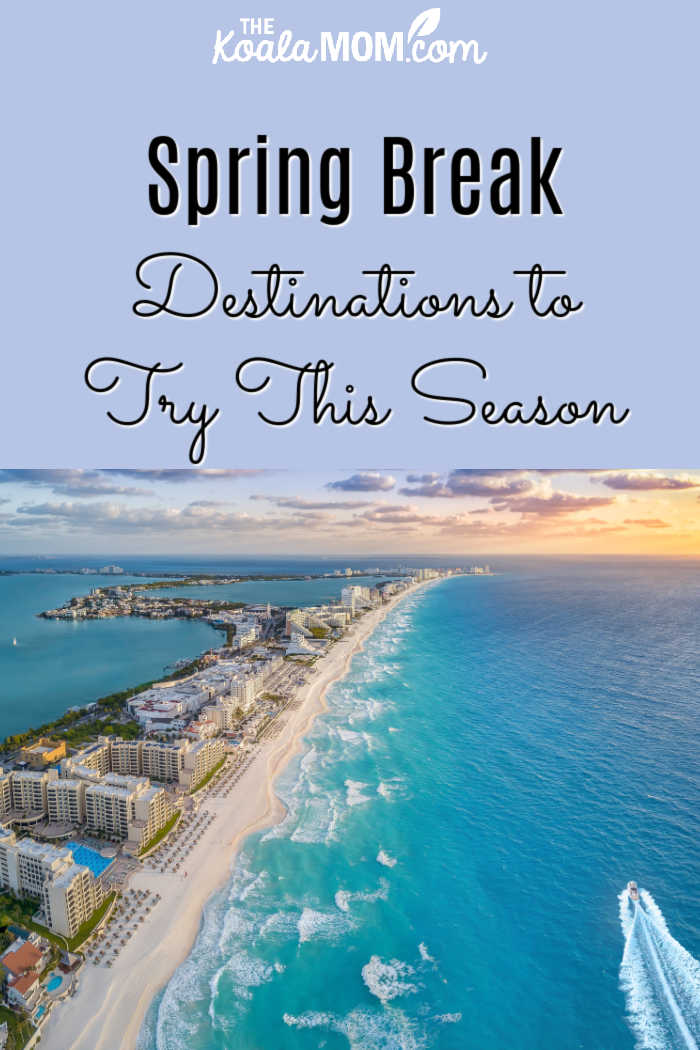 Worried that it's too late to choose a spring break destination? You may actually get better deals on your travels by planning a last-minute family vacation!
Cancun
Cancun and Cabo are two spots in Mexico that have been firm favorites with American tourists for decades now. The weather is always amazing, the food is delicious, and some of the world's best beaches are right at your doorstep. Get out your Birkenstocks NZ because they are going to be the only things you wear!
While Cabo can be expensive, Cancun is far more affordable in many ways, giving you a budget vacation in Mexico.
Miami, Florida
If you have money to burn and want a spring break destination that is packed with sun, surf, and some of the best nightlife around, then Miami is for you. Spring is the perfect time to hit the Miami beaches as the weather is incredible, but it stays cool enough not to get sunstroke after a few hours.
Visiting Miami also allows you to visit other Florida hotspots, such as Key West and Everbank Field. You're also close to Walt Disney World.
Jamaica
If you want to head to the Caribbean, then look no further than Jamaica. Pristine beaches and water, some of the best food on the planet, and arguably some of the friendliest locals you will ever meet.
While getting to Jamaica can be a bit expensive depending on where you are, staying there is relatively cheap, with transport and maybe your hotel being your biggest expenses.
Whistler, BC
If you want a very different spring break destination, you should consider visiting Whistler, BC. Found in western Canada, Whistler is a premier skiing town with incredible slopes for all of your skiing and snowboarding needs.
Spring is also the time of year when Whistler gets very long days and great snowpack, meaning you can ski all day and head in for dinner and a party or two when you're done.
Rio de Janeiro
Rio de Janeiro is arguably the party capital of South America. Packed with clubs, bars, beaches, and festivals, Rio is one of the best places to take in South America's best. More importantly, it is very affordable too.
Much like most of South America, the dollar, Euro, and pound are all very valuable, and you can live like royalty for a few weeks if you choose.
Bangkok, Thailand
No matter the time of year, Bangkok and Thailand as a whole should be on everyone's travel bucket list. Famous for, arguably, the best street food in the world, and a bustling nightlife scene, Thailand has much more to offer.
It has beaches, tropical islands, history, and culture, and it is also so cheap that you will struggle to spend all of your holiday money.
South Africa
South Africa is popular amongst tourists throughout the year, but Spring is definitely one of the best times to visit. It isn't too hot or too cold, and you can easily spend your days on the beach or on a game drive and your nights at one of the dozens of world-class restaurants.
Cape Town, in particular, should be on your to-do list, as it has everything from culture and wine to amazing beaches and views. If you travel out of the city, you can easily find a hotel or BnB that is made for the rich and famous.
Ibiza
If partying and good times are musts, then you should head to the party capital of Europe, Ibiza. The island is home to dozens of clubs and bars, with something to do or somewhere to be every night you are there.
Don't be confused, though; there are numerous beaches and resorts that will have your daytime activities covered too.
Amsterdam, Holland
Another must-visit destination in Europe is Amsterdam. By the time spring rolls around, Amsterdam is bathed in sunlight and great weather, giving you every opportunity to explore this historic and mesmerizing city.
When the sun goes down, Amsterdam is also known for its party and club scene, with hundreds of restaurants to choose from if you want a quieter or more romantic evening.
Portugal
Portugal is the perfect balance between European flair and affordability. Not only do you get a county that is jam-packed with history and culture, but in most cases, it is far more affordable than its close neighbors, such as Spain.
Portugal is also one of the best places to start a European tour, as you can travel to Spain, Andorra, France, and Italy, very easily.
Italy
Speaking of Italy, it is a country that has everything a Spring-breaker needs to have an unforgettable time. Beautiful cities, art and culture, world-famous food, and probably the best weather you will find in all of Europe.
Once again, Italy can get a bit expensive, but this is offset by the fact that many of the cities and towns outside of the most popular areas are far more affordable than you may think.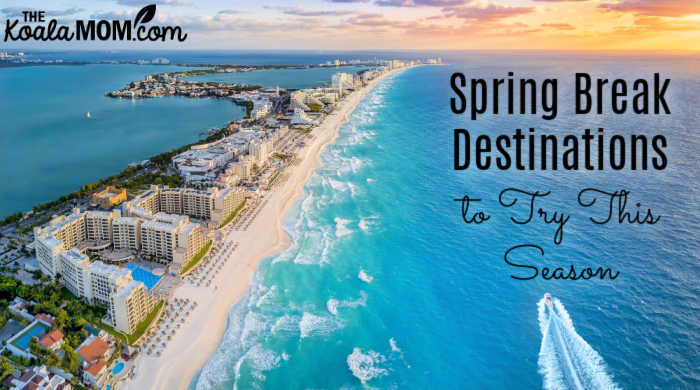 If you could hit any of these spring break destinations, which would you choose?