Italy's history is unique. The Roman Empire was founded and then subsequently based there for several hundred years, and then the Renaissance started there a millennia later, in Florence. However, there is a lot more to Italy than just the Roman Empire and the Renaissance. If you are interested in visiting and want to learn what else the nation has contributed to the world, and about Italy's incredible history, there are a few things that you should know.
This post will offer some advice for taking an educational trip there, to make your trip as enjoyable as possible.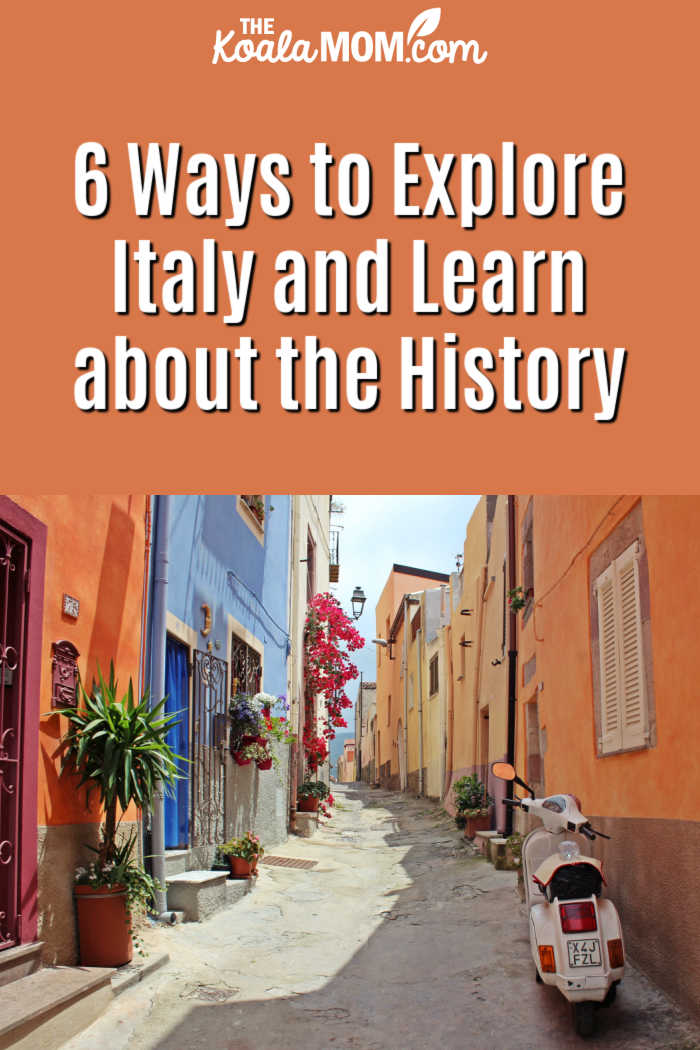 Taking Tours
By far this list's most effective solution for exploring Italy and learning about its history is to take a tour. What's better for learning about somewhere than a tour led by an expert?
Out of all of Italy's cities, regions, and towns, Rome is one of the best places to visit, mainly because it was the heart of the Roman Empire, and therefore has some of the nation's best architecture and monuments. You can book Colosseum tours, as well as Vatican and Roman Forum tours online. If you are a World War history buff, you may enjoy learning more about Italy's role in the war or significant war monuments.
Make sure that you only ever book a tour with a licensed provider. Unfortunately, in Italy, it is common to find tours offering tours outside of historical sites. These tours are often very low-quality. It's essential that the tour guide you hire is professional and has experience. Always read a company's reviews before you commit to taking a tour with them.
Leasing Car
If you want to explore Italy, then one of the best ways to do it is to lease a car. Italy is a big country, but you can get around it by car very quickly. It's a lot cheaper to lease a car than to take planes, trains, and buses everywhere. Traveling in Italy by car will allow you to see places that are more rural. Italy has hundreds of castles, forts, and historical monuments that ordinary tourists never see because they are in rural locations.
Self-guided Tours
Self-guided tours are a good way of seeing historical sites and saving money. However, the problem with self-guided tours is that if you don't know a lot about the places that you are visiting, then you will be seeing things and visiting places you know absolutely nothing about.
If you do plan on taking a self-guided tour, it might be worth buying a headset from the venue's entrance. Most historically significant sites give headsets out to people, which then tell you about what you're looking at. Another option is to purchase a good book about the site to read before or during your visit.
Self-guided tours can be a great way to showcase your knowledge about somewhere if you are traveling with friends or family.
Booking Activities
Whatever you intend on doing in Italy, make sure you book in advance. Italy is a very popular country as far as tourism is concerned. Millions visit it each year. Unlike other places, Italy does not have a shoulder season. This means that things are more or less the same price throughout the year.
Booking activities and accommodations before visiting is the most effective way of ensuring that you see everything and get into the places that you want to go. You can also save money by booking things in advance.
Immersing Yourself
If you want to see Italy and learn about it, then immerse yourself in its culture and local communities. Instead of staying in a luxury resort or hotel, stay in a local bed and breakfast or somebody's Airbnb apartment in an authentic Italian neighborhood. Immersing yourself in Italy's culture and customs is by far the most effective way of truly experiencing everything that the country has to offer.
It is also worth taking some time to learn a little bit of Italian, too. If you cannot speak the language then you will find it hard to communicate with locals, read signs, and get around.
Reading Books
If you want to learn about Italy but don't want to pay for a tour guide, then before you travel there take some time to read books and watch videos. Hundreds of thousands of books have been published on the subject of Italy. You can learn a lot about the culture and people of Italy through fiction, too. Here's a few book to get you started:
You may even be able to access these books and videos for free, using the internet. You can find pdfs of books and watch videos on YouTube. Learning about the places that you plan on visiting before leaving for Italy will prepare you for your trip.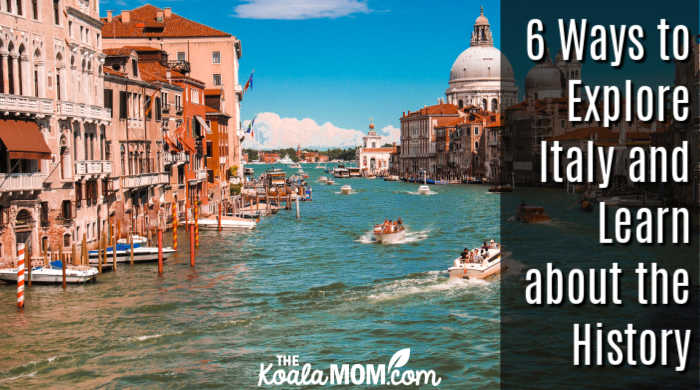 Italy is a fascinating country. If you're planning on visiting and want to immerse yourself in the nation's culture and history, then follow the steps outlined here. It's a good idea to meticulously plan your trip before leaving so that you can see as much as possible.