Family fun days are a great way to strengthen a family's bonds and create wonderful memories that will last a lifetime. They are days spent worry-free, with the primary objective to have as much fun as possible. The summer holidays coming up provide the perfect time to plan a fun day off with your child! This could be a day for the whole family to spend together or perhaps a one-on-one date with a child who needs some time with a parent.
It's important to ensure your child has a good childhood as this will extend into their ability to socialize and have fun on their own. With a little bit of planning, these family fun days can be a real success. If you're at a bit of a loss as to what you and your child can do on your day off, don't worry. We've got you covered. Here are 6 awesome things you can do to have fun with your child on your day off.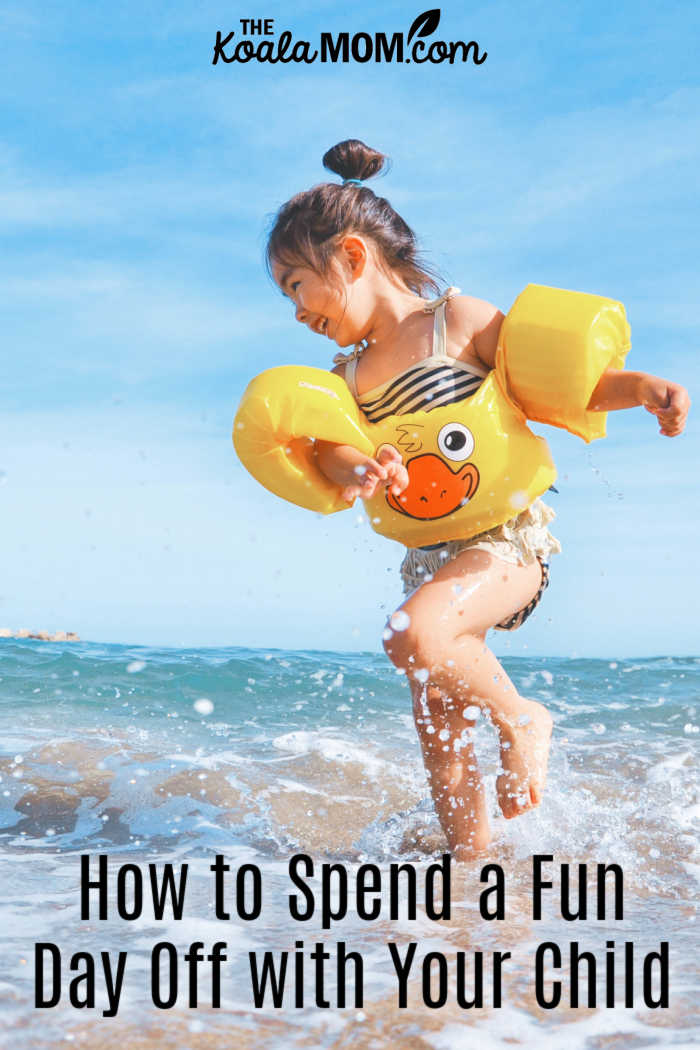 If your children are old enough, give them a few ideas and have them plan the day off. You may want to set a budget or a travel distance to help them stay within what's doable in a day (or weekend), but you'll have fun seeing what ideas they come up with.
1. Go to The Beach
If your child loves going to the beach, why not make a day trip out of it? There are tons of things you can do to really make it a fun and entertaining day for everyone.
A super exciting way to enhance a beach trip is with a metal detector device. These devices are handheld and allow you both to look for hidden treasures under the sand. You can think of yourselves as pirates or explorers looking for lost gold. We've seen people at the beach doing this a few times and I've always been curious about what little trinkets they've found left behind at the beach.
If your child is more into sports than treasure seeking, bring a bunch of different beach sports equipment along with you. A volleyball and net, football, or frisbees are easy to pack to the beach. Play in the water for an added challenge! Watersports like paddleboarding and surfing are also great options, as you can paddle for a bit, then chill on the beach, and go back on the water again if you want.
Be sure to remember an umbrella or beach tent, as well as sunscreen, a hat, plenty of water, and some snacks.
2. Go on a Road Trip
People mistakenly think that a road trip has to be something that goes on for days on end, but this just isn't the case. You can go on a relatively short day-road trip to see something a little further away. These are great for getting further away in a day than you usually would and then returning home that evening having spent a great day bonding together.
If you happen to get a few days off, you could consider spending the night and exploring even more during the day. A great way to pass the time on the drive is by playing road games. This includes classics like eye-spy and other memory games.
3. Stage a Play
It is really important that you foster your child's interest. If you have a little budding actor in the family, why not consider spending the day staging a play together. We know this is a much older and seemingly outdated form of "play" for children, but your child could really appreciate it. Showing interest in their interests shows you care and love them.
Plays are also incredibly fun and give you both the chance to just be silly. Put together costumes as well as come up with your own storyline. This is excellent practice to get their creative juices flowing and to build their confidence in their abilities. Once the play is done, you could show it off to family or friends.
Your budding actor or actress may also enjoy attending a life theatre play with you. See what family-friendly plays are available in your area and grab tickets.
4. Cook or Bake Together
Cooking and baking together is another great way to bond. You'll be teaching them valuable life skills that they'll be able to use for years to come. This is a practical (and potentially very messy) way for them to learn how to navigate the kitchen. It is also a great way to show them just how easy it is to make something from scratch. And don't forget about cleaning up together afterwards too!
All of these life skills in a neat and fun little package can make for a very enjoyable and meaningful day for you both. You can even try cooking something completely new, perhaps around a certain cultural or movie theme. The fun is in the process. It doesn't matter if it flops in the end.
5. Visit the Zoo or Aquarium
Something that all kids seem to love learning about is animals. Taking them to the zoo or aquarium is a lovely way to engage with that interest and can be lots of fun for you, too. You will love to see their little faces light up as they see all of the different animals in real life. Take time to chat with them about which are their favourite animals and why.
If you and your child can take a day off mid-week, zoos and aquariums are often less busy. You may want to check what time the animals will be most active, such as when feeding times at the zoo happen.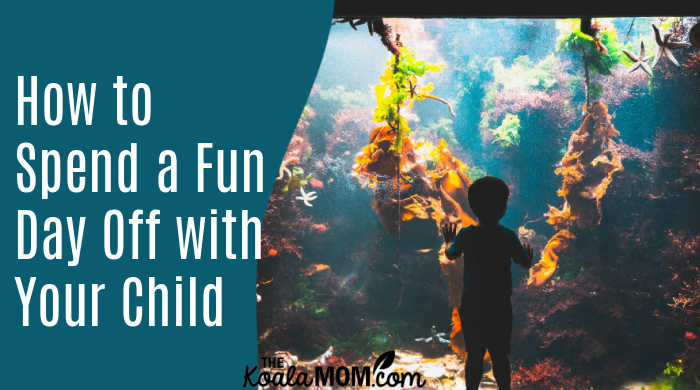 6. Go to a Theme Park
If your child is a bit older, then this is definitely a must. Theme parks are jam-packed with fun for everyone. The best part, aside from the rides, of course, is looking at your photos afterward. It is perfect for a family fun day out.
If you were stuck for ideas before, you definitely have a few in mind now. We hope that this list has inspired you and that you and your child have the best day spent making memories together.
Need more ideas? Check out 88 Great Daddy-Daughter Dates by Rob and Joanna Teigan. These could be easily adapted for the whole family or any child.