I tend to follow very traditional homeschooling methods, just as my mom did when she was homeschooling me. I rely on pre-planned curriculum with textbooks and workbooks for the girls. However, knowing what the girls are working on in math or science makes it easy for me to apply to other things they are doing, from field trips to games to books they are reading. One of my favourite ways of taking our homeschooling outside the box is by planning baking days.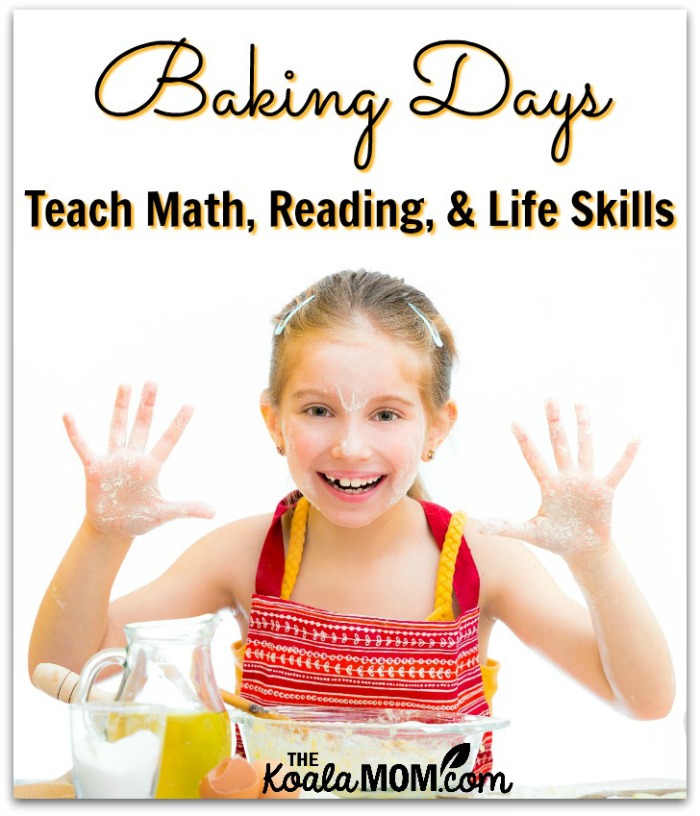 Baking is an easy activity to adapt to the level of any of the girls. All three like helping me in the kitchen, as it's fun to create and then to eat what we create.
Baking Days with Preschoolers
When I'm baking with Jade, I talk about what we're adding to the bowl and encourage her to help me count. I'll tell her, "We need two eggs. Can you pass me two eggs?" or "We need three cups of flour. Can you count for me?" She's still working on her counting (numbers get a bit mixed up past three) so we count together.
She also sees different types of measurement (teaspoons, cups) even if I don't talk about them. And we can talk about "sorting" by mixing the dry ingredients and then the wet ingredients together.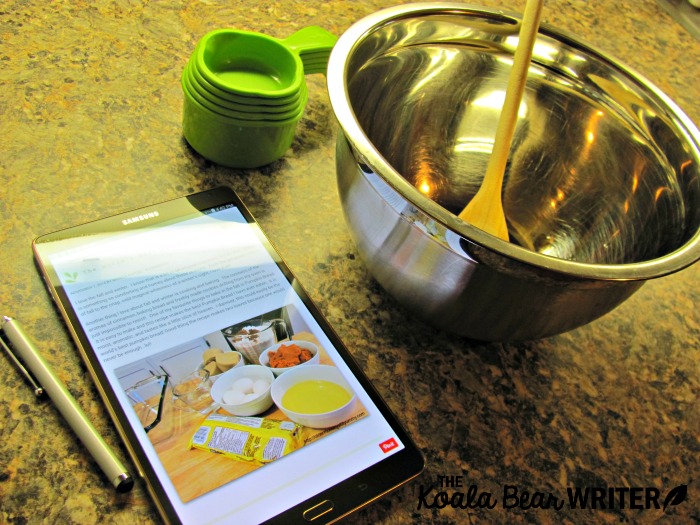 Baking Days with Elementary School Students
Now that Sunshine is reading, baking with her is much easier. She often asks to do some baking and can follow the instructions on her own with a little help from me. Baking is a good way to work on both her reading and her math skills this way.
Neither Sunshine nor Lily like math (and they take after me in that regard). Baking is my favourite way to point out the practical application of math skills. Here we see fractions in action, as many recipes call for 1/3 or 3/4 cups of something or 1/2 tsp of something else. I often double recipes as well, especially if we are making muffins or bread.
I always throw brown bananas in the freezer to make banana bread later. When I get a pile of bananas, I pull them out and let them thaw to bake. Then comes the matter of figuring out how much banana bread we are baking! This involved both multiplication and addition. My banana bread recipe calls for 3-4 bananas; often I have 8-12 bananas in the freezer. That's a good deal of math to discuss with Sunshine.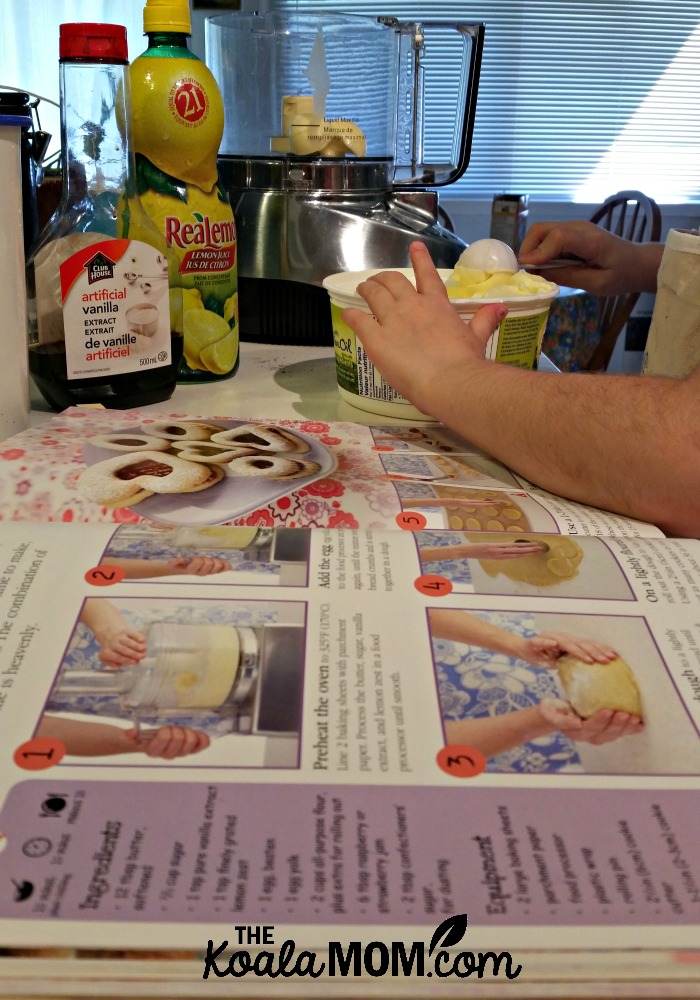 My best friend struggled with math during elementary school (just as I did). She says,
We basically halted math altogether for about six months. At home during the day, whenever I wanted to bake something (which was often) my mom would say okay, as long as I doubled or halved the recipe to suit her liking. Voila! I learned fractions better than ever and gained confidence to overcome the "I'm just too dumb" mentality I had briefly sunk into…
Beyond the Books: Practical Life Skills
Beyond teach math and reading, baking days also help kids learn practical life skills. One of my big reasons for homeschooling is that it allows me to teach the girls life skills in context. Because they are home all day, they get to help me out with the household tasks and see the work that goes into cleaning, cooking, baking and other tasks.
When I roll out a pie crust, mix up pizza dough, knead bread, or drop cookies on a pan, I'm glad my mom took the time to teach me these skills. I hope to pass them on to my daughters as well.
Do your children enjoy baking with you?
For more outside the box homeschooling ideas, drop by the Canadian Homeschooler.